150 Retrospective: Popular Pikes Peak Attractions Making History
Colorado Springs is proudly celebrating its sesquicentennial this year — 150 years of history and change. As proud Coloradans with love for our state and the city we call home, we thought we would take a look at how many of this city's most popular landmarks and attractions have become a part of Colorado Springs' sesquicentennial lore. 
From natural landmarks to manmade masterpieces, the attractions that draw visitors to the Pikes Peak region are certainly an important part of our city's story. One might even argue these visitor destinations are the foundational key to the success of the city! Let's get to know the places past and present that have made Colorado Springs amazing.
1859 Old Colorado City
(Old) Colorado City was a leader in the development of the Pikes Peak region. Established in 1859, it was known as the capital of the Territory of Colorado. It was a bit of a party city for miners of the time. They would come down from their claims or prospecting to drink, carouse and gear up for their next haul in the mountains. Old Colorado City thrived for a good 50 years until Prohibition knocked down the economy and forced the area to vote to join Colorado Springs in 1917. 
While it is technically part of Colorado Springs, the city has maintained its historical identity. Each year, it hosts a Territory Days street fair over Memorial Day weekend to honor its heritage. Modern carousing does still occur, but it's far more laid back. There are dozens of locally owned and operated restaurants, attractions and retail shops that attract thousands of visitors each year. 
1872: Manitou Springs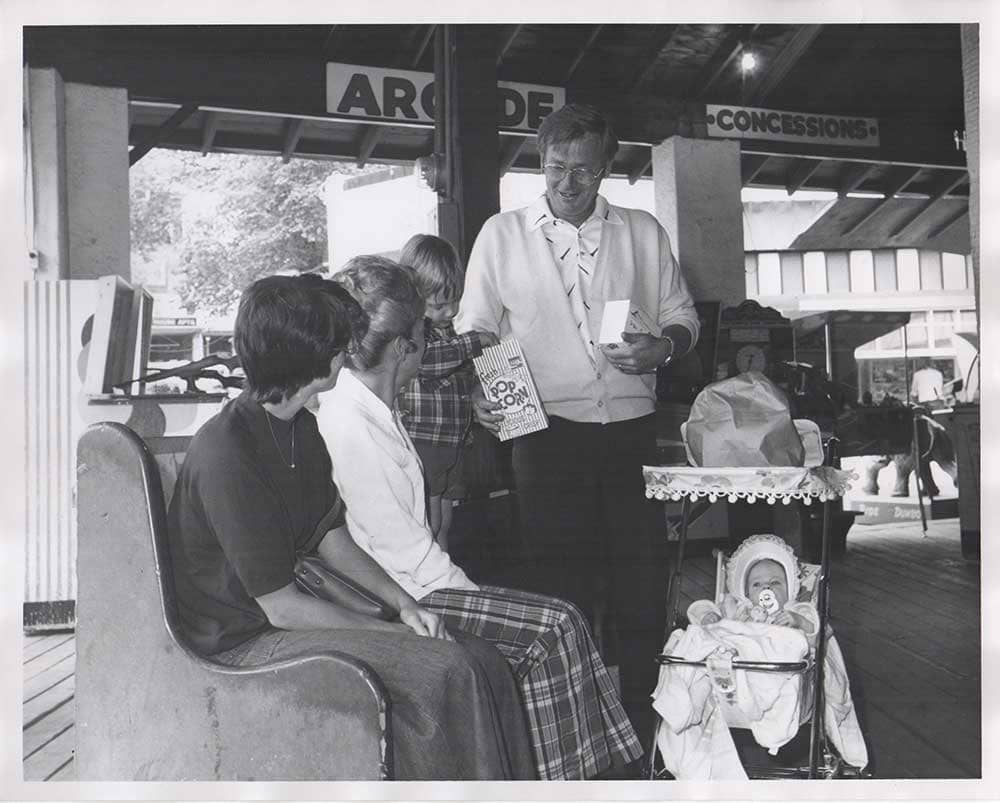 Manitou Springs got its start as a town just a touch later than Old Colorado City, but it was thriving as a tourist destination long before any official labels were assigned. The fresh mountain air and rejuvenating mineral springs were known for their healing properties. In fact, tuberculosis patients flocked to the region specifically to heal (you can still find a hut or two in the town today). 
Manitou Springs has thrived as a vibrant and quirky town filled with charm and history. You can tour some of the same springs that drew visitors to the region so long ago. Of course, there are also modern options for fun, like shopping, dining or simply sightseeing. The famous Manitou Incline and Barr Trail are open for hiking, with the latter leading experienced hikers to the summit during warmer months. 
Pikes Peak-America's Mountain
Barr Trail isn't the only way to climb America's Mountain! Pikes Peak is a massive attraction for Colorado visitors — we mean that both figuratively and literally. While it formed more than 1 billion years ago, tourism on the famous fourteener is still relatively new in comparison. The summit itself is considered a national historic site and both the Pikes Peak Highway and the Pikes Peak Cog Railway have historically been the most popular ways to get there. 
1889 — The Pikes Peak Cog Railway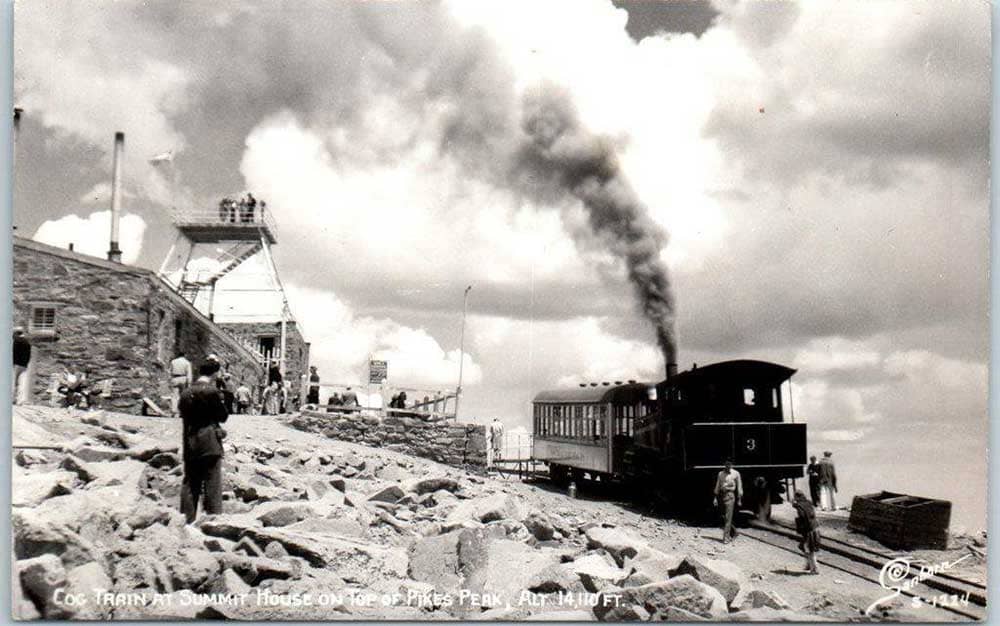 Track construction for the Pikes Peak Cog Railway began in 1889. The first trains only went to the Halfway House (you can check a few of them out in Manitou Springs). In 1891, passengers were finally able to reach the summit by train. Much of the track and equipment lasted for nearly 126 years before the attraction closed for refurbishment. Today, you can ride up in comfy new coaches and chill (sometimes literally) at the summit with a hot and fresh donut from the new Summit House. 
1915 — The Pikes Peak Highway
The Pikes Peak Highway was built in 1915 with financial support from Spencer Penrose (yes, the same man for whom hospitals and towns are named in this region). The road itself was dirt for decades with sections paved over time. In fact, paving was only completed in 2011 — nearly 100 years later. Driving it is far easier today (and certainly beats the 1888 Pikes Peak Carriage Road). The stops on the climb and descent are unimaginably gorgeous and everyone, local and visitor alike, should drive it at least once. 
1881: Cave of the Winds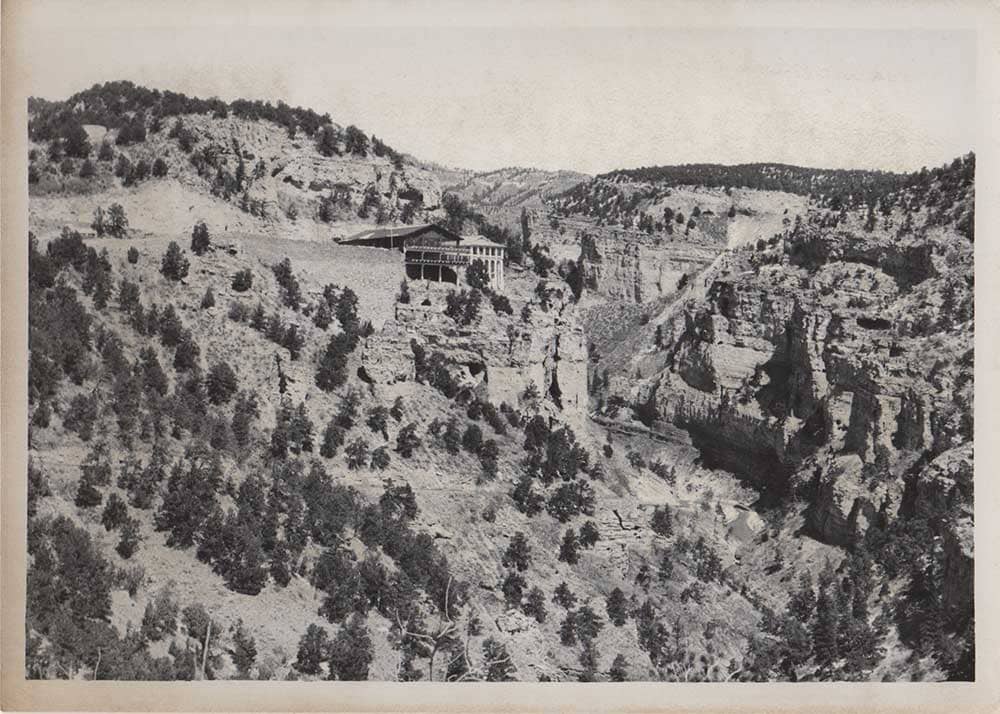 Cave of the Winds opened to tours in 1881 — 141 years ago. Of course, the caves existed for millions of years before George and John Pickett found the first entrance in Williams Canyon. As you can imagine, the tours of the 1800s were slightly more precarious than they are today. If you ever want a sample of what the first visitors experienced, give the Cave of the Winds lantern tour a try. 
Electricity finally came along in 1907 but only in certain sections of the cave. It wasn't the brightest, but it beat carrying fire around with a crowd of amateur cave explorers. Today, Cave of the Winds has added a lot of exciting new features. There are thrill rides, an intense obstacle course and other fun activities. They host unique events over the holidays, like Halloween-themed tours and a Christmas
1892: Cripple Creek, CO
The town of Cripple Creek is a popular destination for Colorado visitors due to its history and options for gaming and other entertainment. It was established in 1892 during the last wave of enthusiastic mining in Colorado. There was, in fact, gold in the hills, and it wasn't the state's signature aspen trees. You can actually see a vein of Cripple Creek gold 1,000 feet underground in the Mollie Kathleen mine (also constructed in 1892). Cripple Creek is rich with old mining structures and original architecture (original to 1897 on, as the town burnt to the ground n 1896). 
While it is no longer a working mining town, there is still so much to do when you visit. The surrounding scenery is well worth a hike. There's also a 45-minute trip on the Cripple Creek and Victor Narrow Gauge Railroad that takes you past historic mines and a deserted mining camp. We suggest you check out the Cripple Creek calendar of events and time your visit during one of their festivals.
 

1880s: The Broadmoor Seven Falls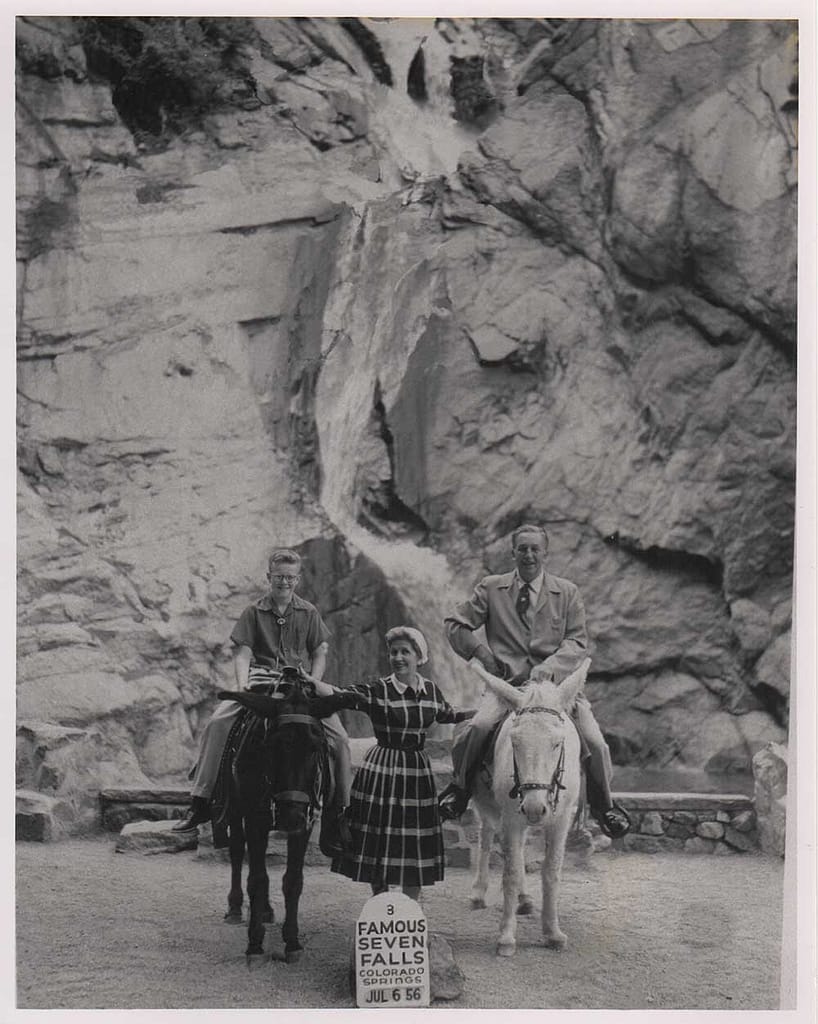 The Broadmoor Seven Falls has changed hands quite a bit since it was first acquired as a homestead in the 1870s. It also got flooded out on multiple occasions. Through it all, "the grandest mile" has persevered as a beautiful place to explore. The thousand-foot falls crash through the granite box canyon, surrounding by trees and topped by blue Colorado skies. 
Visitors love to hike Seven Falls' two interpretive trails. The Inspiration Point Trail (first established by naturalist James Hull in 1883) takes you to stunning views, as does the Midnight Falls Trail. There's also a rock shop, a gift shop, a picnic area and a food truck pavilion. Check out this attraction at Christmas time and you'll see the towering, icy falls lit up with glorious holiday lights. 
These Pikes Peak area attractions and destinations have steadily drawn visitors to the region for more than 100 years. Stay tuned for a look at the key attractions that may be a bit younger, but have still had an incredible impact on the growth and development of Colorado Springs.