Charitable Attractions in the Pikes Peak Region
One of the best feelings is giving back to one's community — at least, that's what many of our Pikes Peak region attractions say. Social responsibility is important to business owners in Colorado Springs and they are proud to donate to their home city in a variety of ways because they care about others. You know who else loves to do good things in the world? You! No, we're not spying on you (that would be weird), we just know that the fact you're reading this right now means that you, too, care about supporting your community. It could be working for an environmental cause, participating in conservation efforts or helping those in need. Doing good makes you feel, well, GOOD. And you're not alone! Now, more than any other time in history, consumers care about supporting businesses that give back. So, the next time you're visiting Colorado (or getting your local-living booty out and about), be sure to visit one of our many attractions in the Pikes Peak region. You'll know that your hard-earned dollars do more than buy you a fun time, they'll also make a difference! Here's a list of philanthropic Colorado Springs attractions and what they are doing to share the love in our community. Check it out!
Adventures Out West Fundraiser Fridays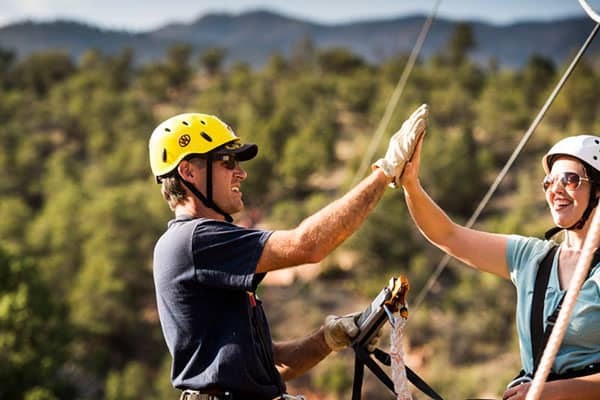 Want to fundraise in a way that's totally unique (and amazingly awesome)? Adventures Out West offers Fundraiser Fridays, a chance for you to gather a giant group and raise money for whatever cause you feel passionate about. How does it work? First, you send in your application to Adventures Out West with your cause and other important info. Once approved, you and your fellow cause supporters raise a minimum of $1,000 selling admission to an evening of ziplining and campfire fun (bring stuff for s'mores). Up to 70 people can attend your selected Friday, which gives you lots of room to arrange your price point (of course, less people means more time on the line for attendees, so plan accordingly). Then, you simply show up with your collected funds and Adventures Out West will give every single penny back in a check to your cause. Yes, they give 100% back. It's a fundraiser like no other in Colorado Springs!
Mercy at Miramont Castle Helps Families in Need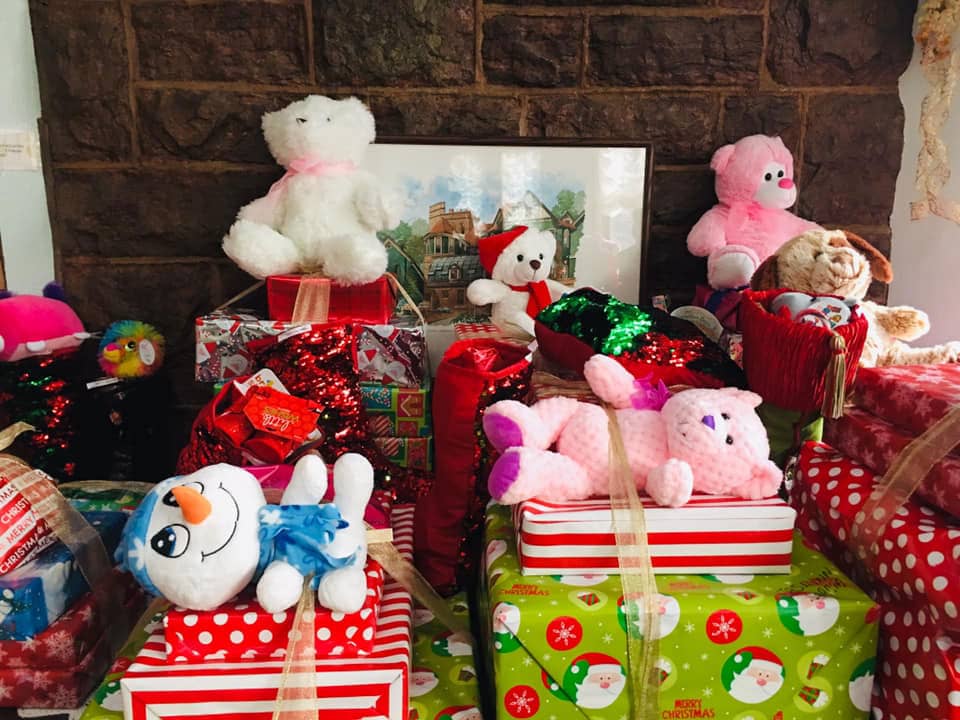 Miramont Castle partners with the Manitou Springs Volunteer Fire Department, Community Partnership for Child Development (Head Start), and Catholic Charities to provide a magical evening to struggling families in the Colorado Springs community. During the Christmas season, the folks in these groups get together to plan a sumptuous dinner in Miramont Castle's Great Hall. Each special family is selected and sent an invitation to the evening, where they will enjoy a dinner and a reading of The Night Before Christmas. But the best part of all is when Santa comes to visit the children of these families. Volunteer "elves" spend a whole lot of time on selecting gifts based on a secret list provided by the parents, which means each kiddo receives meaningful gifts meant just for them. Last year, 53 Colorado Springs children celebrated Christmas at Miramont Castle!
Royal Gorge Bridge and Park Helps the Kids of Canon City and More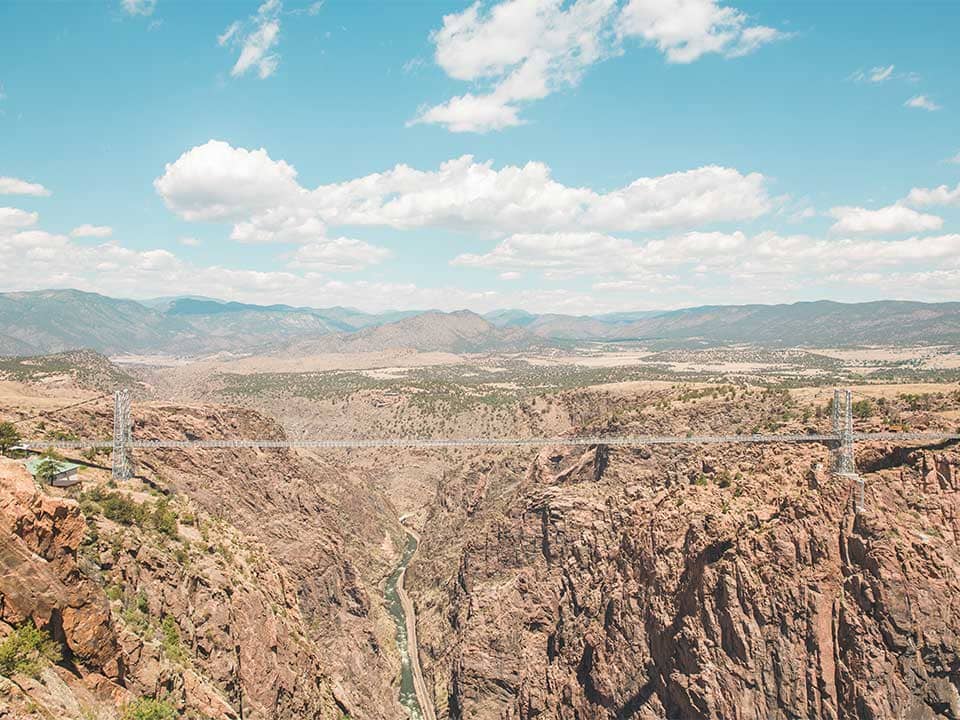 The Royal Gorge Bridge is known for donating thousands of dollars in special gifts to local charitable events. You know those silent auctions at charity galas or the raffle prize at a local nonprofit event? The items have to come from somewhere and that somewhere is generous local attractions like the Royal Gorge. They've provided admission tickets to the park, special ride passes and even overnight stays in the region. During the month of April, they partner with Bank of the San Juans to help the Boys and Girls Club of Canon City by asking for donations with their season pass sales. And their food and retail partners participate in a receipt round-up, with guests having the option to round up the total of their final bill and have that extra change go to support the Boys and Girls Club. With thousands of visitors to the park, those seemingly small donations really add up — there is no "small change" when you're working to make a difference for others.
The North Pole Loves Supporting All Kids and Their Families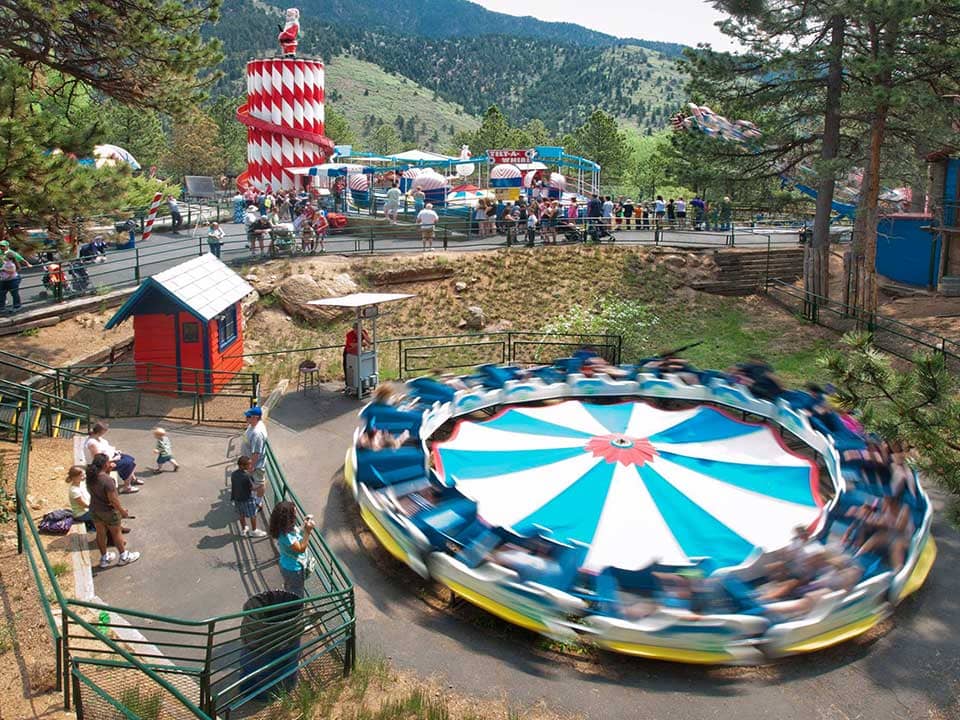 If you thought an amusement park dedicated to Santa Claus would be great at giving back — you're totally right! The North Pole – Santa's Workshop has a lot going on in the philanthropy department. Like other attractions in the region, the North Pole donates thousands of park passes to fundraisers and local charities, which helps them raise money for their causes. Even more special is their work with CASA of the Pikes Peak region. The North Pole offers a special day for foster families and has done so for so long that the park can remember helping kids when there were actual orphanages instead of foster families for kids in need. They also work with organizations that serve special needs families. Families with kids on the autism spectrum can spend the day together in the park making new friends and enjoying the rides and activities. Other special needs groups are also accommodated through the North Pole's charitable giving. Last, and certainly not least, they offer qualifying schools in low-income districts a day to visit the park, too!
Conservation Counts at the Cheyenne Mountain Zoo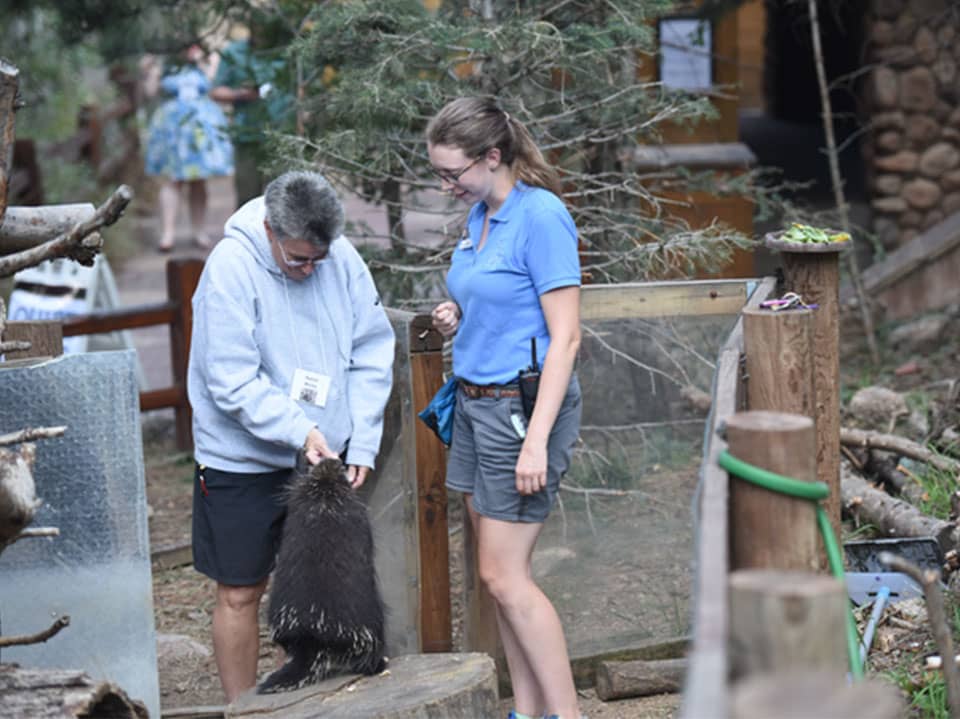 The Cheyenne Mountain Zoo is one of the few accredited zoos in the United States that operates without a penny of tax support. That means they are completely funded by the generosity of donors and the income from admissions, memberships and grants. So, just by visiting the Cheyenne Mountain Zoo, you are directly helping the animals in their care. However, that's not enough giving for the zoo, they do even more. A portion of every zoo admission goes to support worldwide conservation efforts. For example, the Cheyenne Mountain Zoo Member Conservation Grant (money from annual memberships) has provided emergency support for tortoises confiscated from illegal exotic pet markets in Madagascar. And funds from attending special elephant and rhino feedings, along with funds from Quarters for Conservation, help Tsavo Trust, a nonprofit that protects wildlife in Kenya from poaching via technology like aerial surveillance. Speaking of Quarters for Conservation, $2 million have been raise since 2008 and it goes to all sorts of conservation efforts in Colorado and beyond.
Garden of the Gods Trading Post Pledges $1 Million
That stunning natural wonder in the heart of the Pikes Peak region — Garden of the Gods — doesn't stay pretty and pristine all by its lonesome. It relies on extra support from donations and volunteer work to remain a protected, important part of Colorado Springs' outdoor recreation offerings. After all, it's a completely free park, so it can't simply rely on revenue for repairs, trail maintenance, clean-up and all the other things that are absolutely necessary to public, state and national parks. The Garden of the Gods Trading Post has long been a supporter of the park, personally donating money each year and collecting donations from the thousands of visitors who stop in at the Trading Post for gifts, Colorado souvenirs and snacks after a day roaming the rocks and trails. Recently, they've gone the extra mile, pledging to donate $100,000 each year for the next 10 years for a total of $1 million!
Manitou Cliff Dwellings Provides Community Support
The Manitou Cliff Dwellings has been a devoted partner to the Pikes Peak region for many years, supporting the community in a variety of ways. In addition to free admission passes, cliff dwelling items and other gifts donated to nonprofit fundraisers and auctions, the Cliff Dwellings also sponsor two school baseball programs: Palmer Ridge and Coronado. Certain Saturdays of each month, they host some very special animals — wolves! Colorado Wolf Adventures visits the Manitou Cliff Dwellings and educates visitors on this beautiful keystone species, which helps with conservation efforts. And, each fall, they are a major sponsor of Koats 4 Kids, which provides warm winter coats to kids in El Paso County, a critical need in a state known for cold winters that sometimes hit sub-zero temperatures, not to mention heavy snows and even the occasional bomb cyclone.
Pretty cool, right? It seems like nearly everything fun in Colorado Springs and the Pikes Peak region also helps out a variety of different causes! That's just how our local businesses and local attractions operate and we are proud to be a part of it. What are you waiting for? Get out and do some good by having fun!