Award-Winning Colorado Springs Attractions
If you're looking for the best of the best for fun, education and entertainment in the Pikes Peak region, these award-winning Colorado Springs attractions stand ready to serve. Southern Colorado has a lot to offer for visitors and locals and we're sharing attractions so fabulous that the rest of the world has stopped and taken notice. Pull out that bucket list and prepare to add a few new aspirations. These accolade-stacking attractions are not to be missed. 
Pikes Peak Cog Railway:
USA Today's Reader's Choice: Best Scenic Train Ride
We're kicking off this list with the Pikes Peak Cog Railway, an absolutely stunning train ride up Colorado Springs' famous fourteener, America's Mountain, Pikes Peak. Apparently, the locals in the Pikes Peak region are not the only ones who adore the view. USA Today readers voted the Pikes Peak Cog Railway into the top ten of the Best Scenic Train Rides in 2022. It's in good company in that prestigious block, rubbing elbows with other Colorado railways, northeastern states and Canada. In the past, the railway has also made it to the top ten for best scenic routes. USA Today readers can't seem to say enough wonderful things about the incredible views from the train and we're confident you'll feel the same. 
The award-winning railroad takes visitors to the summit throughout the year (weather permitting). The ride consists of 9 miles of breathtaking scenery, six different life zones and a stop at the brand-new Summit House. Riders get time to wander the summit, munch on donuts, buy souvenirs and snap as many photos as they have memory on their smartphone or camera. 
Cave of the Winds Terror-Dactyl Swings into Fodor's Top 15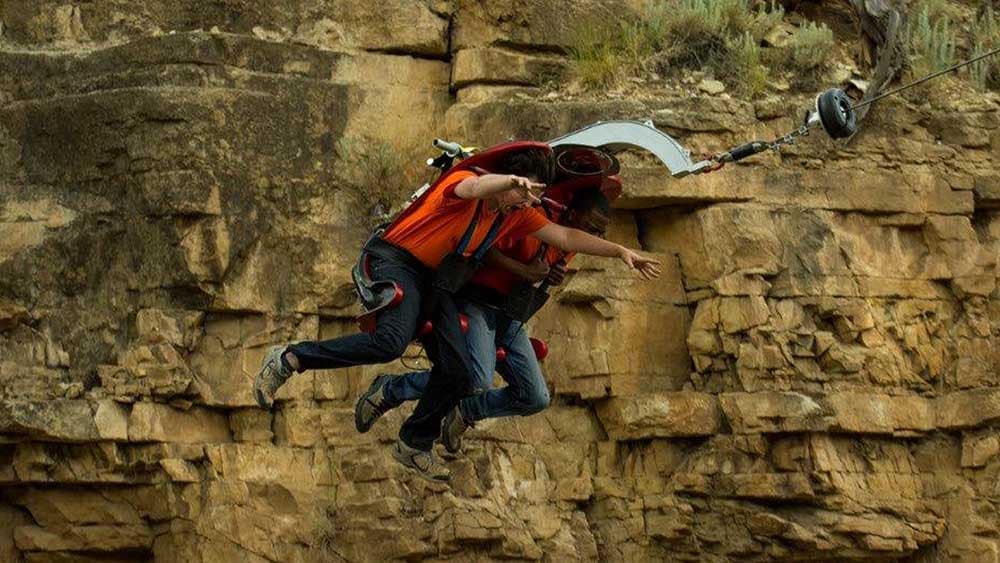 Fodor's is a travel guide known for only highlighting the best — which is why it's ultra-flattering that Cave of the Winds caught their attention in 2019. However, it wasn't the attraction's stunning caverns that got them noticed, it was the high-flying, heart-pumping Terror-Dactyl. Voted in the top 15 coolest swings in the world, Cave of the Winds' Terror-Dactyl is listed alongside swings in South Africa, Ecuador, Norway and New Zealand. That's impressive!
Once you take a ride on the Terror-Dactyl, you'll soon discover for yourself why this exhilarating addition to the Cave of the Winds experience has gained a Fodor's recommendation. You'll be swung out at speeds of nearly 100 miles per hour across Williams Canyon. If you can manage to open your eyes and not scream, the scenic views are guaranteed to impress you. If you can't, well, take a calmer peek from the safety of the railing. On solid ground. 
US Olympic Museum Scores Points as a New Top Attraction
The United States Olympic and Paralympic Museum has won some prestigious awards in its celebration of winning U.S. Olympic athletes. The inspirational attraction took the gold as the Top New Attraction in 2020, as voted by USA Today readers. At this point, you're probably thinking, "Is USA Today a Colorado paper or something?" The answer is no. It's a publication with 7 million daily readers in the U.S. and has an international edition, as well. It also just happens to have a readership that loves Colorado. Can you blame them? At any rate, readers love the technology, inclusivity, accessibility and engagement. It's worth noting that the American Institute of Architects also awarded the museum the Design Award of Excellence, too. 
The United States Olympic and Paralympic Museum is an uplifting, education and entertaining experience that places fans in the heart of the Games. Visitors enjoy interactive exhibits, authentic Olympic artifacts, sport simulations and other unique experiences you won't find at any other museum. Best of all, the museum welcomes Olympians to visit with guests often. If you time your visit right, you could meet an aspiring Olympian, a current athlete or a seasoned Hall of Famer. 
Space Foundation Discovery Center Wins STEM Accolades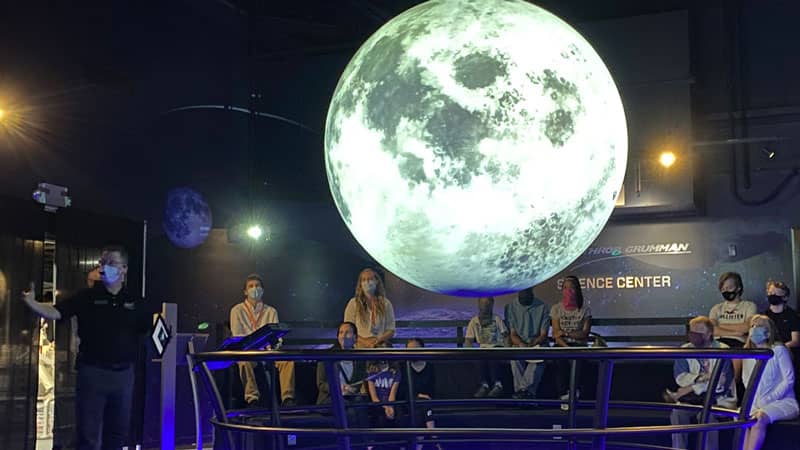 The Space Foundation Discovery Center has won its share of awards, but its recent honorable mention in the Fast Company 2020 World Changing Ideas Awards is a recognition worth celebrating. The Discovery Center's Junior Space Entrepreneur program was recognized for its contribution to STEM and the space industry. In a 2020 press release, the Space Foundation noted: "JSEP inspires youth to secure STEM positions within the space industry through real-world simulations, which teach and connect critical 21st century skills to real-world work environments."
Whether you have an aspiring astronaut, a budding entrepreneur or simply a space-obsessed kiddo who is always looking up in wonder, the Space Foundation Discovery Center is sure to have educational experiences they'll love. In addition to their award-winning program for young people with space aspirations, the center also provides hands-on, interactive exhibits, space education, family star parties, space comedy nights and much more. 
The Cheyenne Mountain Zoo
The Cheyenne Mountain Zoo has won so many awards that it's really only a matter of figuring out where they placed in the top 10 Best Zoos in North America each year. That's not bragging, that's just the reality. If you've ever paid a visit to the mountainside zoo, you're probably not surprised that USA Today readers voted it the #3 best zoo in 2022. If anything, you'll probably be surprised it's not number one (Omaha and Cincinnati took the top two). Readers subsequently awarded the zoo's Rocky Mountain Wild exhibit second place as the Best Zoo Exhibit in North America. That's out of 233 zoos in the United States and Canada!
You can visit the zoo any day of the year, even Christmas. Fan favorite activities include feeding the reticulated giraffes giant leaves of lettuce, watching the antics of wandering peacocks and riding the shockingly fast vintage carousel. While the Rocky Mountain Wild took third for best exhibits, we highly suggest you don't skip the new Encounter Africa exhibit. It's pretty spectacular. 
Ready to hang with the champion attractions making national and international waves from their home in Colorado Springs? Pay these attractions a visit on your next Colorado visit!