Congratulations Class of 2020
Looking forward to brighter days to come!
This year has brought lots of changes for all of us, but our graduating seniors have really gotten the short end of the stick.  However, we're Coloradans and we don't let anything, including stupid viruses, get us down for long. The City of Colorado Springs has put together a campaign to light the City in honor of our graduates.  We love our city and the people in it, so several of our folks are participating.  Check out some of the cool lights you can enjoy this evening.
If you get out to see them, be sure to share your photos with us on your favorite social media platform. #BeTheLightCOS and #VisitPikesPeak
When: May 20, 2020 at 8:20pm (2020 military time.  See what they did there?)
Where: All over town!  Check out the Google Map here.
Who: North Pole, Miramont Castle, ProRodeo Hall of Fame and Western Museum of Mining and Industry plus lots and lots of other awesome organizations all over town!  See the map above for the complete list.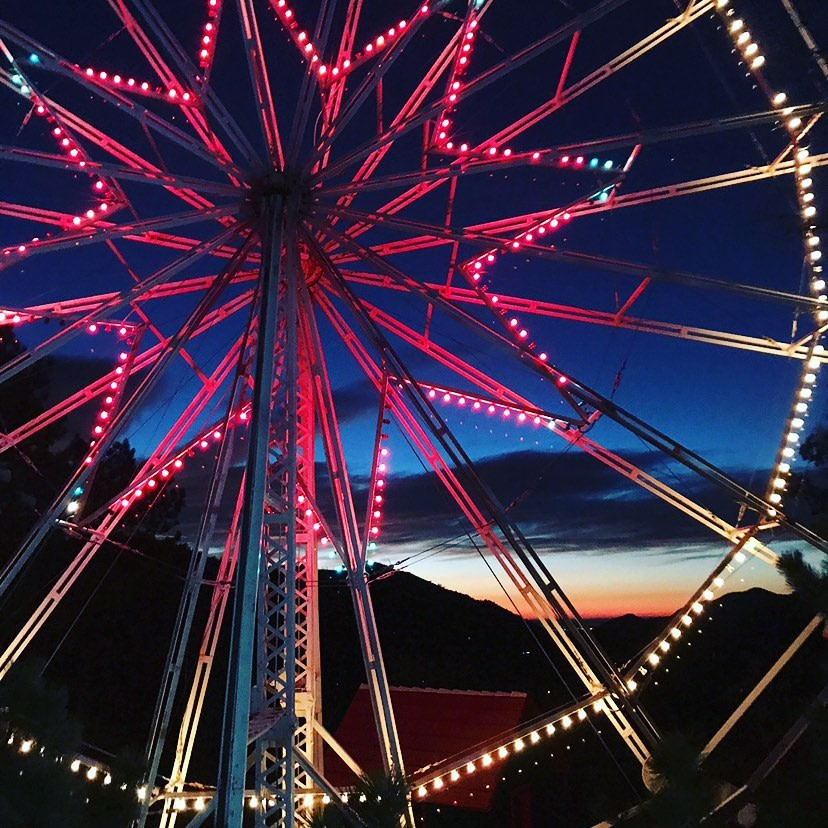 North Pole – Santa's Workshop
Cascade, Colorado
The first one of our members to raise their hands and say count me in, was the North Pole – Santa's Workshop.  This was an easy call for them because they have been lighting the ferris wheel every night for many weeks in solidarity with Colorado's Howl at 8.  As founding members of our association and one of our legacy attractions (an attraction over 50 years old with multiple generations of ownership) the folks at North Pole are consummate experts at bringing joy to the residents of Colorado.  They've been doing it for over 60 years and three generations.  Putting a smile on kids faces is literally in their blood and they do it extremely well.  
Thank you North Pole for sharing your light! #BeTheLightCOS

Miramont Castle Museum
Manitou Springs, Colorado
Another longtime attraction of ours, always ready to step in and give back to the local community, is Miramont Castle.  All they need is the invitation and they are right on board.  The lovely little town of Manitou Springs does an especially good job of supporting their school district.  Children are truly a community priority in Manitou, so it only makes sense they would participate.  
Thank you Miramont Castle for sharing your light! #BeTheLightCOS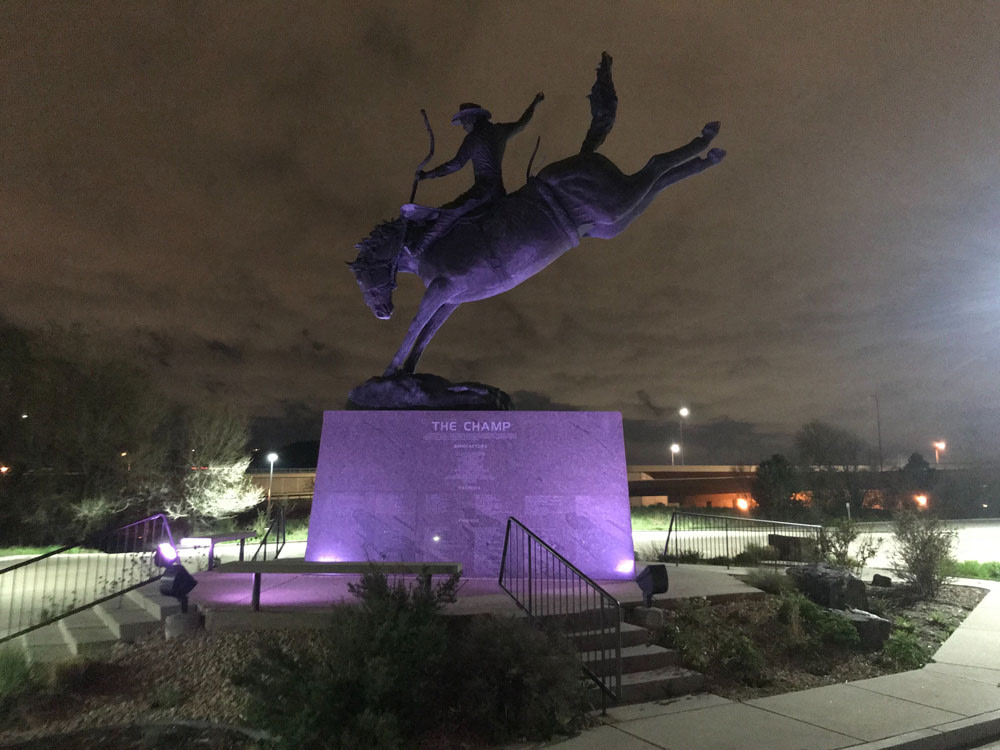 ProRodeo Hall of Fame
Colorado Springs, Colorado
The Spirit of the West is alive and well at ProRodeo Hall of Fame, and one of the things we're known for is our hospitality.  They are looking forward to welcoming our graduating seniors in a drive-by celebration of their big rite of passage.  They are lighting their iconic statue of The Champ, as well as new colored lights on the front of the building.  ProRodeo would like to wish all you graduating seniors very happy trails.  You are our future, and you are what's bright about us all!
Thank you for sharing your light ProRodeo Hall of Fame!  #BeTheLightCOS
Western Museum of Mining and Industry
Colorado Springs, Colorado
Last but certainly not least are our friends at Western Museum of Mining and Industry.  If you have not been by their beautiful attraction, they are the custodians of a 27 acre property on the north end of Colorado Springs.  Tonight, they will light up the historic Reynolds Ranch House, the white house on the front corner of their property.  WMMI is one of our local keepers of history, so they know better than most how important our future is.  Congratulations class of 2020!  Think of the story you'll tell one day, and don't let this get you down!  
Thank you sharing your light Western Museum of Mining and Industry!  #BeTheLightCOS
You
Everywhere
You can get involved and share some love with our seniors, too.  Light up your home, get out in the yard with your flashlights, floodlights, colored lights, whatever you can.  We're all in this together, just as we always are. 
Please note there is currently a fire ban in our area, so don't set anything on fire!  But share your light with your city.
You can also go for a mini-road trip and check out all these great businesses who are showing some love.  Check out the
map here.