We're looking forward to you coming to see us, but in the meantime, we'll bring the mountain to you!
Ways to enjoy our attractions
From the comfort of your home
Okay, so maybe you've had enough of the comfort of your home lately. We can certainly all relate on that front! We're itching to get back out on the mountain and play in the rocky mountain sunshine. In the meantime, our attractions are hard at work. They've all put new policies in place to help keep you safe when you come to visit. It's going to be a team effort, and you'll be recruited to be on our side. For more information about our new guidelines and who's open, check out our Coronavirus page. We're taking this all very seriously, but we also know we're #StrongerTogether!
As things start to open up around the country, the time nears where we can welcome you once again to the sunny hills of Colorful Colorado. While you wait, enjoy our attractions from the ultimate social distance — virtual! Now is a fantastic time to plan. If you can't yet come to the mountain, we'll bring the mountain to you! Remember, there is a light at the end of this tunnel and I imagine that light is rocky mountain sunshine surrounded by the "bluest ever skies." Look forward to the days we can go back out and play!
Please stay safe. Stay strong. Stay sane. We'll help you pass the hours.
Mailed anywhere in the uS
When we put together this year's visitor's guide, we had no idea what this year would bring.  Now we have tons of these beautiful, glossy, 64 page guides and no one to share them with.  Order one … please! It is the ultimate planning tool for a trip to the Pikes Peak region, and we promise not to lick the envelope.  (No, really, there's no envelope.)
If you'd rather keep it green, we support that 100%.  You can scroll through the digital guide here.  It's got all the same information, but zero trees.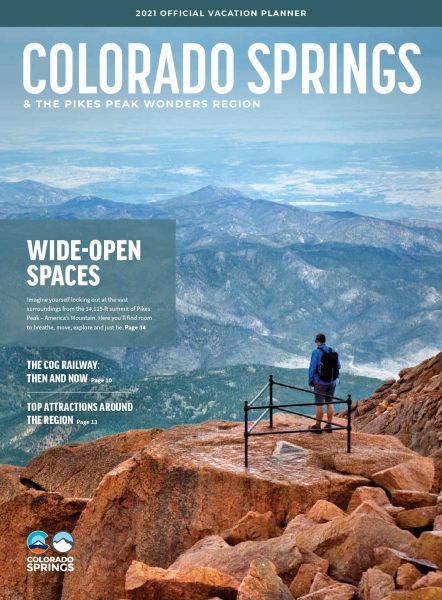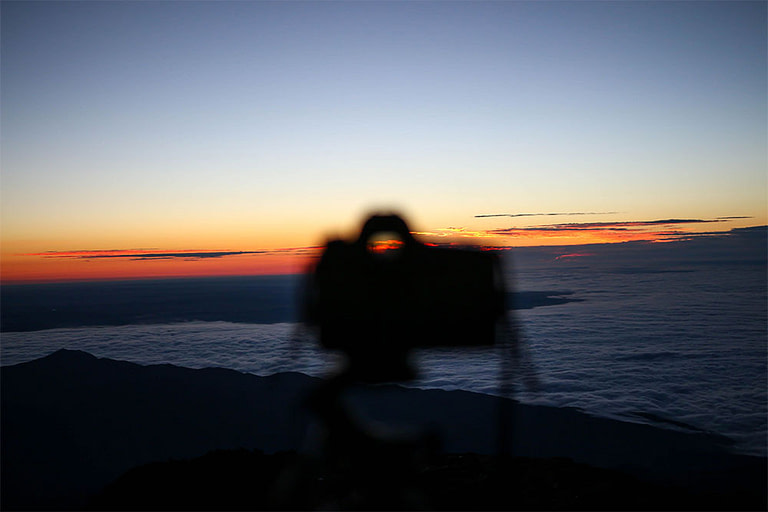 If you can't wait to get a glimpse of your favorite attraction, check out our collection of webcams.  You can visit a presently lonely Broadmoor Seven Falls, watch the clouds swoop over Pikes Peak – America's Mountain, or snoop on giraffes on Cheyenne Mountain Zoo's giraffe cam.
Even when you can't be here, you can feel like you're with us.  And that's how we like to think of it — even though we're apart, we're still together.
Local's Tip: Tune in at different times of day to get different views.  Sunrise and sunset can be extra spectacular.
Connect with us on your favorite platform
Social media is a big part of what we do, but it feels more important than ever.  We've all been stuck at home for a while, and for some of us, that means we're totally alone.  When I feel most alone, I look at Pikes Peak.  That big beautiful mountain feels like family, and that brings me comfort. 
Connect with us on your favorite platform, Facebook, Instagram, Twitter, YouTube or Pinterest.  We're sharing videos, blogs, cool ways to connect virtually with our attractions, and pretty pictures.  Recently, we've been gifted some cool old photos from fans who've been passing the time going through old albums.  We're sharing favorite memories, inspiration from our fans, and our plans for the future.  We might even have a random contest or two just to keep things interesting.
follow our blog for recent news
Stay in the know with all the latest happenings or scroll back through the archives to reminisce about favorite events and attractions.  Currently, we're updating our blog with different virtual events, updating COVID information, and bringing you info about how our attractions are coping.  
You can always navigate to our blog through the Plan Your Trip button at the top of our site.  If you really want to stay up to date, you can subscribe to our blog. Whenever we post a new one, our system will auto-magically send you an email to let you know.  We try really hard not to be obnoxious about it, and we won't sell your lists or do anything lame like that.  We're real people with email addresses too and we can't stand that!  Unsubscribe anytime. 
Pikes Peak – America's Mountain
Pikes Peak remains open during all things coronavirus.  They are asking folks to pre-purchase tickets online to reduce the amount of exchange at the gate.  You can get a couple bucks off your ticket by using 2OFF on your order on our site.  There's currently only gift shops at mile six and thirteen are open. Please note they are limiting capacity and requiring masks in the gift shop.   
The highway is ALWAYS weather dependent.  Call 719-385-7325 for the most up to date road conditions.  The highway is open from 9am till 5pm and they allow the last car at 3pm.
Manitou Springs has it all! The picture-perfect Manitou Springs is nestled right at the foot of Pikes Peak – America's Mountain.
Mountain Lions The Colorado Mountain Lion is part of the cougar family and is one of the largest feline groups
There are so many amazing things to do around the Pikes Peak Region, but here are a handful of our
Thinking about visiting the Pikes Peak Region but not sure where to start? We're here to make the planning process easier.
If you're ready to start planning your ultimate adventure, there's no better place to start than our free Vacation Planner.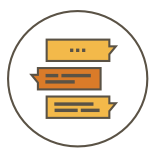 Have a burning question you need answered now? We're on chat Monday-Friday (when we're not in the mountains).
Once a month, we'll send you a brief synopsis of upcoming events, stories about the area and attractions, special deals, and