COVID in Colorado Springs
Know before you go!  Surprises can be a lot of fun, but not always when you're on vacation.  Stay in the know as regulations change, and company policies are updated.  We've got the skinny here on who's open, mask requirements, reservations and indoor vs. outdoor attractions. We'll keep this table updated as soon as anything changes, so bookmark this page for easy access.  You can click on any of the attractions names for more information on rates, hours and tickets. If you still have questions, chat with us or shoot us an email at adventures@pikes-peak.com. 
Coronavirus in Colorado Springs
2020 changed everything.  The pandemic was unprecedented and we all pivoted to make the best of a bad situation.  Anybody else sick to death of those three words?  Us too!  
There are some words however that we're not quite over.  Namely social distancing, limited capacity and masks. We've come a very long way from where we were in 2020, but unfortunately we're not quite ready to go back to business as usual.  
The state of Colorado has been under a mandatory mask order since July 2020, and we don't expect masks to go away anytime soon.  The mandate requires masks in any public indoor space for everyone 10 and over.  Many attractions have followed CDC guidelines requiring masks for everyone 2 and up.  As more people receive the vaccine, we expect these regulations will lighten, but many businesses will likely still require masks for the remainder of the year. 
We've also had limited capacity, closures, need for contact tracing and temperature checks.  Above you'll find all the info you need to make sure you don't miss out on any of the fun.  We'll keep mask and reservation requirements updated, along with who's open, and if we have to, who's closed.
Other safety precautions to keep in mind:
Other helpful links for more information about COVID-19:
Getting the most out of our site
We're all for "choosing your own adventure"—some of the greatest excursions come out of the path less-traveled. But if you're looking to find the right place to start, we're here to guide you along the way to your ultimate Colorado Springs adventure.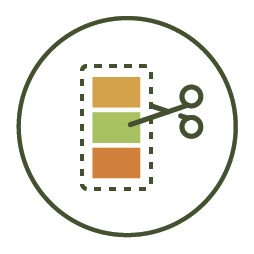 Get coupons delivered directly to your phone, learn about discounts for military members, and find free attractions and activities.
There's no shortage of fun here in the Pikes Peak Region—and we could all use a bit of fun. Find safe indoor and outdoor attractions for everyone.
Get your touchless tickets here. Purchase tickets and reserve online and simply show your phone when you're ready for adventure.