Registration, fees & payments
Registration for the core meeting and pre- and post-meeting tours include accommodations, meals, transportation to and from COS airport, local transportation and activities. To register, simply click on the link to the right and follow the prompts.
Cancellations & Refunds
Cancellations up until May 2, 2022 will result in full refund of core meeting fees.  After May 2, cancellations will be made only for documentable and serious medical emergencies or death in the member's immediate family. In these instances, members will receive a refund minus a $150 processing fee. 
Registration limit -- first come, first served
50
writers & photographers
Registration
March 30 - April 15, 2022
Food & Drink
All meals included. Alcohol not included unless otherwise noted.
Waitlist
Registration is capped at the first 50 FLC members to sign up. If the meeting is already full, you won't be able to register. In that case, please email pk@pikes-peak.com to be added to the waitlist.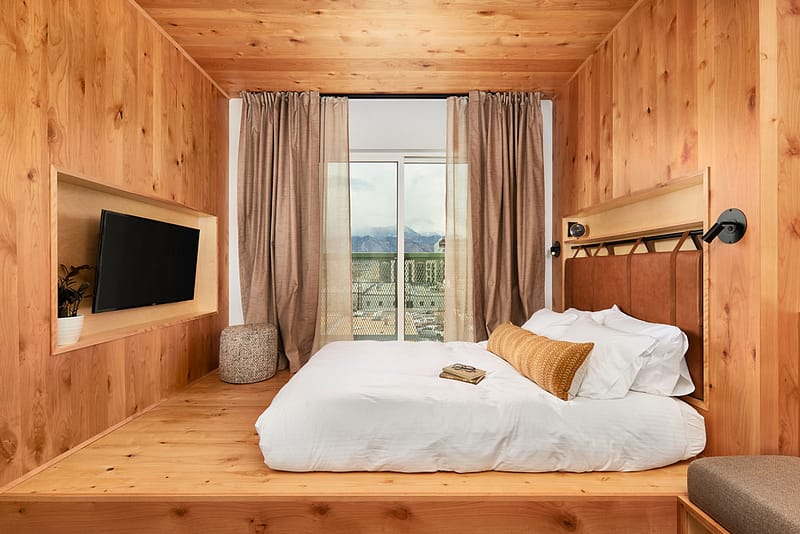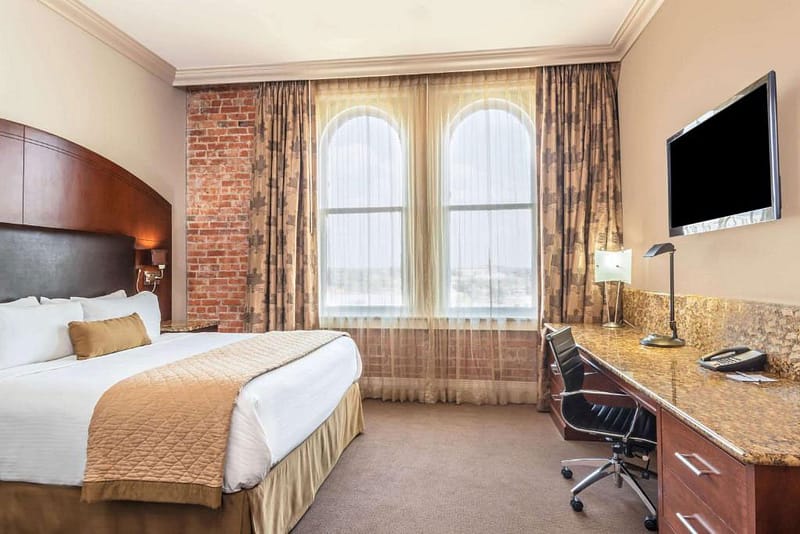 Lodging and local transportation, including to and from Colorado Springs Airport are included in meeting fees.
Lodging information: PPRAA will book your rooms, links for informational purposes only.
Transportation information: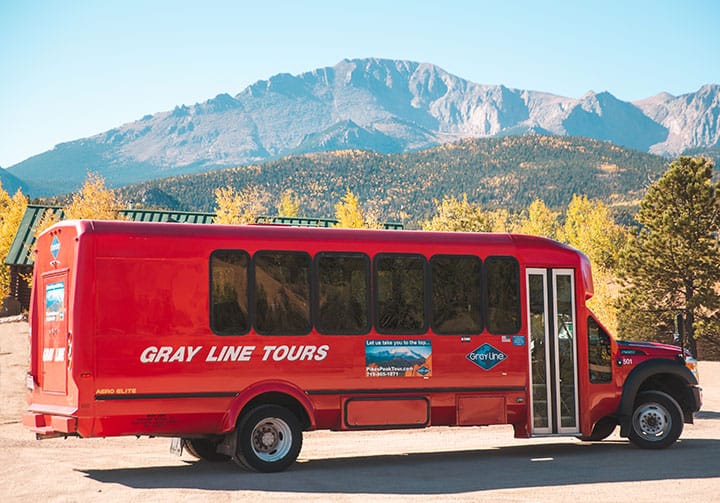 Information about airfare, the Colorado Springs Airport, and other key details about arranging transportation to and from Colorado Springs.
Colorado Springs Airport offers non-stops to and from Chicago, Dallas, Denver, Houston, Las Vegas, Los Angeles, Phoenix and Salt Lake City.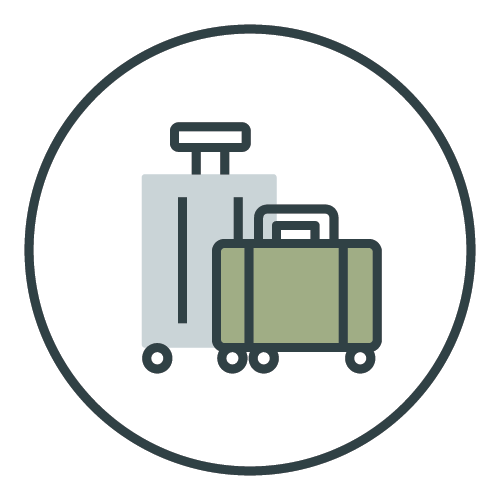 Casual attire is appropriate, but we recommend layers because of changes in altitude and 30-degree differences between daily highs and lows, and different elevations.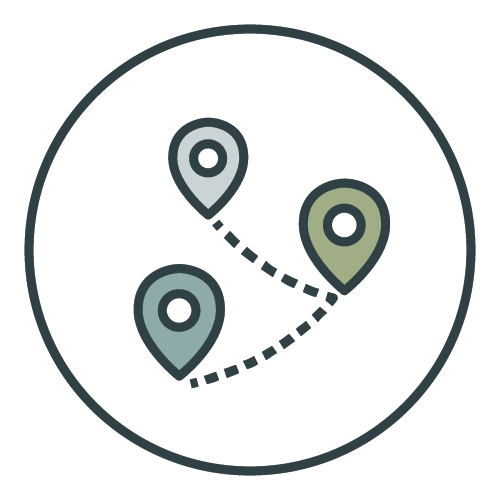 Check in to the hotel you selected during registration and make yourself at home, then get ready for a fun-filled week.
What is the cost of the conference?
$350. This fee includes lodging, meals, local transportation and core meeting tours. It does not include gratuities, and we encourage you to tip your guides and drivers.
Go to this link and follow the instructions. This page is password protected.  The password should be in your email.
If you have a hotel preference, check the box and we will do our best to accommodate your request on a first-come, first-served basis. 
Are there opportunities to extend my stay?
You can sign up for a pre-meeting and/or post-meeting tour here. If you want to stay on your own, the meeting hotels are offering a reduced rate with some limited availability.  We also have some industry partners offering special rates.  Contact our director at pk@pikes-peak.com for more info.
Where can I see the schedule?
Click here to see the schedule. While there may be some minor adjustments, this is pretty much what to expect.
What will the weather be like?
Good question. Weather in Colorado Springs in June features average highs in the mid-70s to low-80s. Lows at night hover in the 40's. We receive an average of 25 days of sunshine for the month, and humidity is typically low. We will be traveling to various altitudes, so you should be ready to put on or shed layers. We wear shorts and short-sleeved shirts most of the time, but a fleece pullover is never far away.
Casual and comfortable are the operative words for your attire. Bring a fleece, light jacket, a pair of shorts, a pair of pants and comfortable walking shoes. Consider your activities and pack accordingly – quick dry shirt and swimsuit if you're river rafting, closed-toe shoes and long pants if horseback riding, for example. If you are signed up for a pre- or post-tour at The Broadmoor, pack something nicer. And since you will be at higher altitude, do not forget sunscreen, sunglasses, a hat and a water bottle. Check out this blog for more info on what to pack.
What else do I need to know about visiting the Pikes Peak region?
We're a sub-alpine desert, which means we're higher in elevation with very little humidity.  The good news: the heat is dry and the cold does NOT chill you to your bones.  A few important things you need to know:
Colorado Springs sits at just over 6,000′ above sea level, so get plenty of rest.
Avoid higher elevations for the first day or two to adjust.
Go easy on the alcohol (which can be tricky with all our great breweries and distilleries!)
Wear sunscreen. Those 300 days of sunshine a year are for real!
Drink lots of water. And start drinking extra before you come.  Being well hydrated will help you acclimate to the elevation faster than anything else.
Bring lotion and chapstick.
What is the closest airport?
Colorado Springs Airport (COS) is just a fruitcake toss to the east of town. We will be providing transportation to and from the airport for all meeting participants. Denver International Airport (DEN) is 85 miles from downtown Colorado Springs. If you fly there, you are responsible for getting yourself to your hotel.
What is the distance from Colorado Springs to other destinations?
Cañon City: 45 miles, 50-65 minutes
Fort Collins: 132 miles, about 2.5-3 hours
Cripple Creek: 45 miles, 50-65 minutes
Grand Junction: 287 miles
Denver: 65 miles, 1-1.5 hours
Pueblo: 42 miles, 1 hour
Durango: 302 miles, 4.5-5 hours
Trinidad: 127 miles, 2.5-3 hours
Estes Park: 138 miles, 3-3.5 hours
(These times and distances are approximate)
How can I avoid high altitude sickness? And what are the symptoms?
Since many of the mountains in the Pikes Peak region rise to 14,000 feet and most attractions on average are located at 7,000 feet above sea level, the altitude can produce some unusual sensations. The symptoms for altitude illness include a headache, touch of nausea, feeling unusually tired, or experiencing shortness of breath. One of the most important things visitors to the Pikes Peak region should know about altitude sickness is that it can be significantly minimized or even prevented by following these simple guidelines while traveling:
Stay below 7,000 feet the first day (the city of Colorado Springs is 6,035 feet above sea level and Canon City is 5,332 feet above sea level)
When sightseeing, work your way up to higher altitudes
Avoid strenuous exercise the first day
Drink more water than usual since your body will dehydrate more quickly
Reduce alcohol intake, which has a greater effect at this altitude
Avoid salty foods
Give your body time to adjust (there is a lot to see and do at the lower altitude levels)
If you follow these simple suggestions, you are sure to enjoy each day of your conference.
Who do I contact with my questions about the meeting and Freelance Council?
Have additional questions? We're here to help!
Chat with us
We're online from 9 a.m. to 4 p.m. (mountain time) Monday – Friday! Just select the chat box in the left hand corner. It's the easiest way to communicate with us.
Rather speak to someone over the phone? Then give us a call! You can reach us at 1.800.525.2250
If we're not on chat or answering the phone, drop us an email! We will get back to you as soon as we are able. adventure@pikes-peak.com