Earth Day Events in Colorado Springs
Looking for cool ways to celebrate Earth Day in Colorado Springs? Whether you want to volunteer your time, immerse yourself in nature or invest in learning more about the planet, you'll find plenty of ways to honor Earth in the Pikes Peak region this month. We've gathered up a list of Earth Day events (or Earth adjacent events) packed with fun activities and volunteer opportunities to help you show the planet just how much you appreciate all it provides.
Family STEAM Fair
Wednesday, April 19 | 10 a.m.-4 p.m. | Information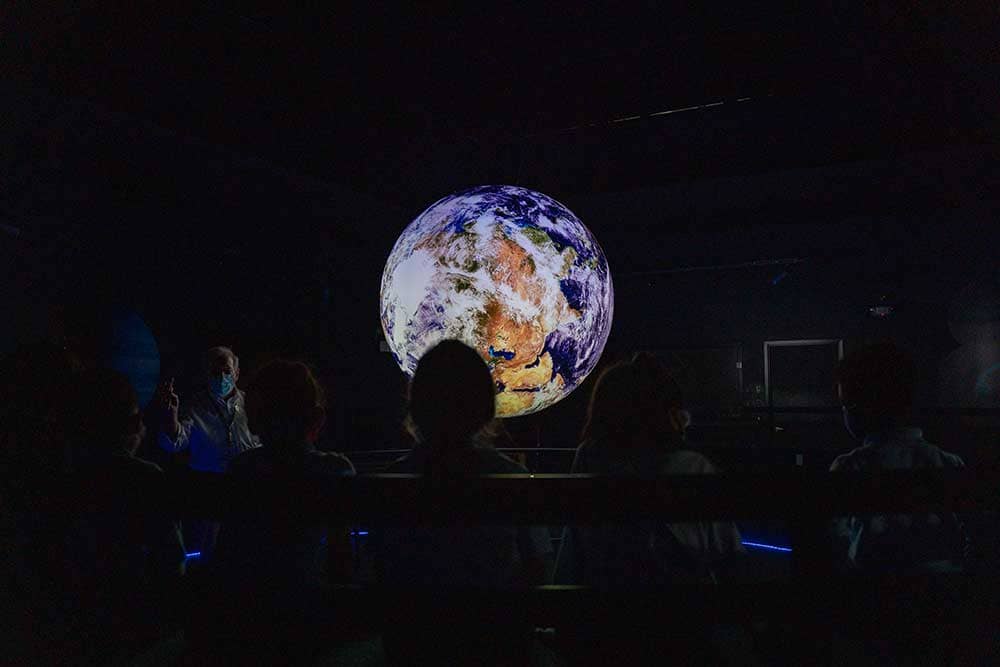 Kick off your Earth Day activities with the Space Foundation's epic Family Symposium Steam Fair at the Space Foundation Discovery Center. This science-focused event (free with StarBlast email sign-up) will include activities designed to explore science, technology, engineering, arts and mathematics. The day's events also include a panel and autograph signing with astronauts Livingston L. Holder and Kathryn Thornton. Local organizations dedicated to conservation and STEAM will be onsite during the event, including the ProRodeo Hall of Fame, the Colorado Springs Astronomical Society, the United States Olympic and Paralympic Museum, the Western Museum of Mining and Industry and many, many more.
3 Parks in 3 Days
April 21-23 | 9 a.m.-1 p.m. | Info
Three of Colorado Springs' kind and generous park volunteer groups have teamed up for a three-day clean-up event in honor of Earth Day. Described as a trail work weekend of fun, you'll have a chance to get down in the dirt and make a difference in our popular open spaces. The event begins at Peregrine Park on Friday, moves to Palmer Park on Saturday and closes with Ute Valley Park on Sunday. You can sign up for one day or all three days. Anyone who attends will be treated to drink tickets they can redeem with event sponsor Goat Patch Brewing. Organizers suggest that participants wear long pants and closed-toed shoes. Be sure to bring water and wear sunscreen, hats and eye protection. We also suggest dressing in layers just in case earth celebrates with fluffy ice confetti (snow).
Garden of the Gods Earth Day Celebration
Saturday, April 22 | 10 a.m.-2 p.m. | Info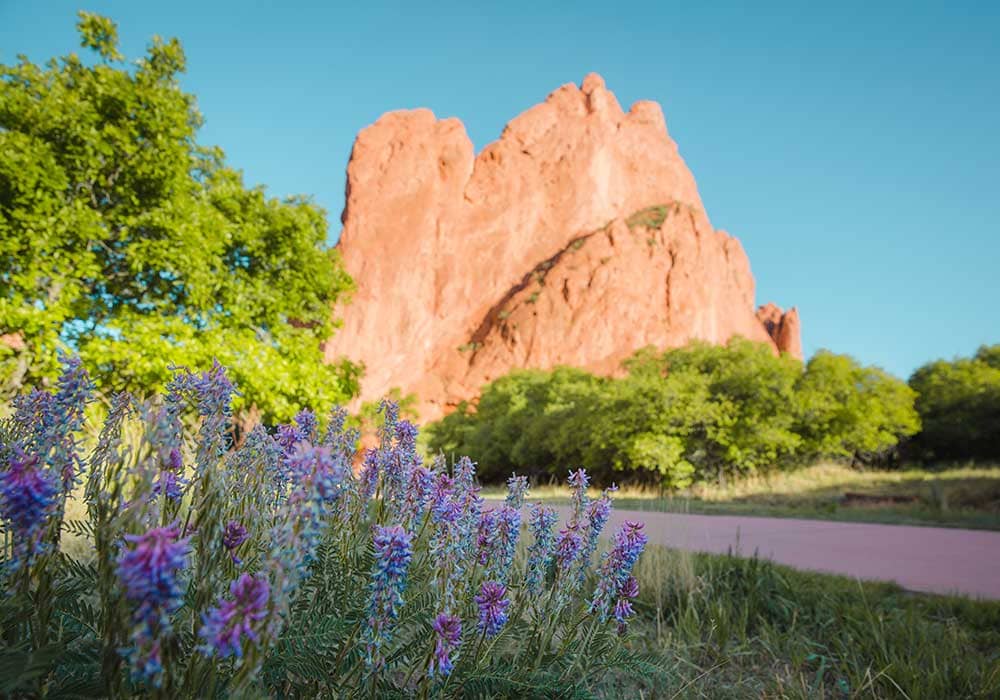 Now in its 26th year, the Garden of the Gods Earth Day celebration is one of the top events in the Pikes Peak region for celebrating the planet. Indoor events for Earth Day will take place in the Visitor Center. Attendees can try out fun crafts, plant seeds and learn about conservation. Outside, visitors can take nature hikes, meet some fascinating animals and visit the many educational booths sponsored by local environmental, conservation and science nonprofits from the Pikes Peak region. Many of these tables will offer interactive engagement, not to mention resources for volunteering or discovering more about the great outdoors in Colorado. The event is completely free and very family-friendly, so you can bring the whole crew for a day of fun.
Earth Day Silent Disco
Saturday, April 22 | 9 p.m.-?? | Tickets
Dance your booty off at this 21+ event benefitting outdoor adventure nonprofit UpaDowna and hosted by OCC Brewery in Old Colorado City. Sponsor Swig & Sport has provided cool prizes for the evening's costume contest, which will award the top three nature-inspired costumes. They humbly request you not use your birthday suit, however natural it may be. The brewery will open up its rooftop patio and dining area for everyone to shimmy and shake to their heart's content. In short, you get to party, dance, sip on beer and support one of Colorado Springs' top outdoor nonprofits. That means that your partying efforts are going to benefit conservation and education. Everyone wins, including the planet. The cost is just $20 for access to multiple DJs and your chance at winning great prizes.
Scoop the Poop Challenge
Saturday, April 29 | 9 a.m.-Noon | Info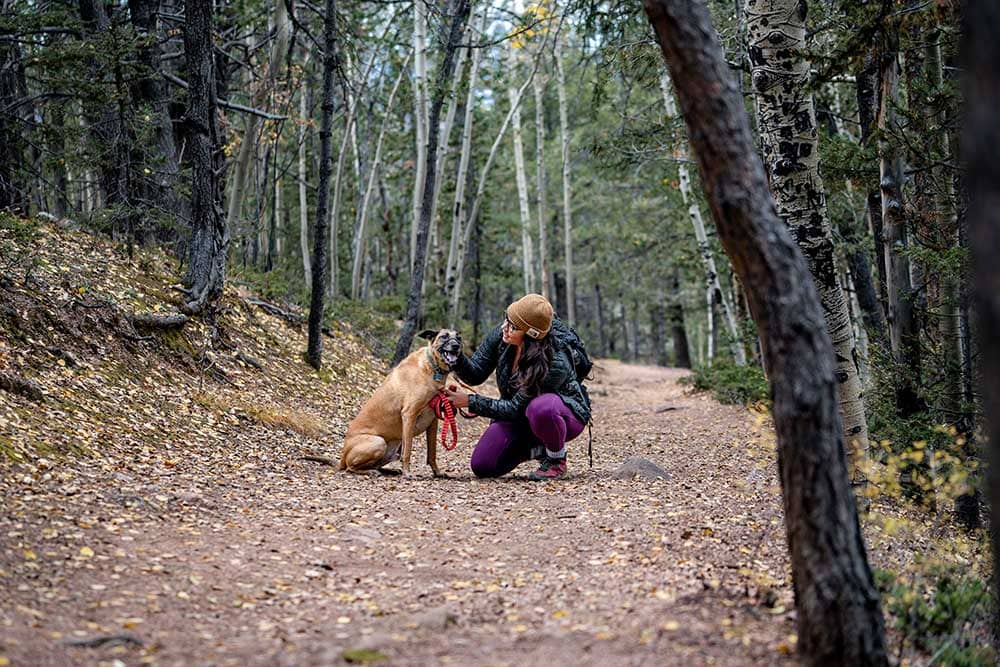 We know that scooping poop is possibly the least glamorous way to celebrate Mother Earth. However, removing water-polluting pet waste is probably one of the best possible ways to help keep Colorado Springs waterways clean. Thousands of dogs live in the Pikes Peak region, and they are welcome in a variety of parks and open spaces. While many pet owners are diligent about cleaning up after their pets, there are others who are not as careful. That waste adds up fast and in doesn't break down easily, which means it can end up polluting the wilderness and waterways. This year, the Trails and Open Space Coalition has partnered with Hueberger Subaru to clean up four different sites in the city that are popular with pet owners: Cottonwood Creek Park, Red Rock Canyon Open Space, Falcon Regional Park and Bear Creek Dog Park. Pick your favorite and come dressed for the job.
Motorless Morning at Garden of the Gods
Saturday, April 29 | 5 a.m.-Noon | Info
Motorless Mornings are hands-down the best way to experience the Garden of the Gods. Visitors are invited to bike, hike and stroll the roads and trails that run through the park without the noise and hustle of motorized vehicles. This is an incredible opportunity to enjoy one of the busiest parks in Southern Colorado in an entirely different way. While you'll still experience a bit of crowding, you'll find that the lack of cars really offers a level of solitude that is extremely rare in the world-renowned Garden of the Gods. Park outside of the Garden in one of the designated areas (we recommend the Garden of the Gods Trading Post so you can grab a coffee for your adventure) and head into the park on foot, via bike or even via skateboard or longboard. Riders and skaters, please remember to be polite to pedestrians and obey all rules of the road, including stop signs and speed limits.
Pikes Peak Trail CATS Mustang Way
Saturday, May 6 | 8 a.m.-2:30 p.m. | Registration
This awesome event occurs just a little bit after Earth Day, but it has the added bonus of helping kids and teens spend more time in the great outdoors. The Pikes Peak Trail CATS have teamed up with the Manitou Springs School District to create a new trail that connects Manitou Springs High School with the Intemann and Pikes Peak trail networks. This trail will help preserve the surrounding environment by reducing social trials that cause damage and erosion. Not only that, but it will also provide a new starting point for hikers who wish to join the popular trail networks from the city of Manitou Springs. Bring gloves, closed-toed shoes, water, sunscreen and lunch.
Any one of these events will leave you feeling appreciative of how amazing our planet is — and inspired to care for it. We hope you have a lovely Earth Day, however you choose to celebrate!