Destinations and Mountain Towns
Colorado Springs is the second biggest city in Colorado and it flourishes across the foothills and plains near Pikes Peak. It's the hub, the airport destination, the big dot on the map you use to plan your vacation, but Colorado Springs proper is just a piece of the puzzle. If you're planning to come to Colorado Springs, you're really planning to visit the Pikes Peak Region and the moment you lay eyes on that big beautiful mountain, you'll see exactly why we call it that and why it connects all the area communities.
The Pikes Peak Region includes Colorado Springs, Manitou Springs, Old Colorado City, Canon City, Cripple Creek and a number of amazing little towns in between. Navigating all this mountain fun between your arrival and departure dates can be a little tricky. We hope this helps! 
For a more detailed map on the Pikes Peak Region, download our attraction map.
Explore our mountain towns
10 minutes from Pikes Peak
The second-largest city in Colorado, Colorado Springs is the perfect basecamp for your Pikes Peak Region adventures. From ziplining and giraffe-feeding to wide open spaces and indoor hidden gems, you'll find fun for everyone in the Springs.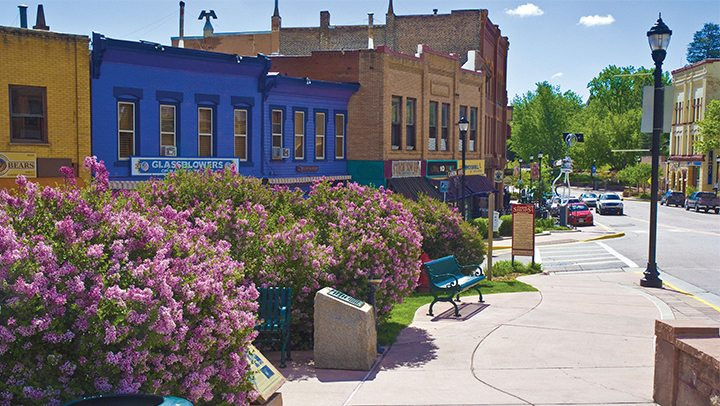 15 minutes from Colorado Springs
At the foot of Pikes Peak, Manitou Springs hosts some of the best places to eat, shop, dine and stay—not to mention the quirkiest events, like the Emma Crawford Coffin Races. This quaint mountain town makes for the perfect basecamp during your Pikes Peak region adventures.
54 minutes from Colorado Springs
From amazing views at the Royal Gorge Bridge to the best whitewater rafting in Colorado, Canon City is a short yet beautiful drive for thrilling family fun! Checkout the absolutely can't-miss attractions in Cañon City.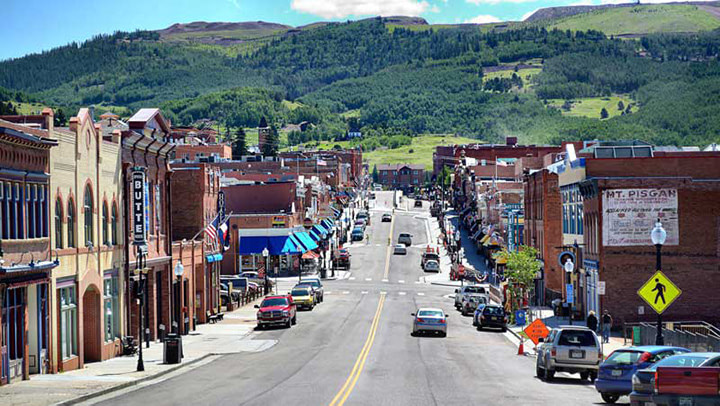 66 minutes from Colorado Springs
Affectionately known as "The Backside of Pikes Peak" by locals, Cripple Creek is bursting with history and character at the end of a spectacular drive. Keep an eye out for the four-legged locals too, the town's free-range donkeys make for an epic selfie!