Top Historic Attractions to Explore in Colorado Springs
Colorado Springs isn't just home to some of the most stunning outdoor recreation in the United States, we're also a bastion of Wild West and pioneer history. When explorers first made their way westward from the settled regions of the country's earliest days, it was the territory of Colorado that sparked curiosity, enflamed adventurous hearts and inspired dreams of brand new tomorrows. A lot of fascinating folks have staked their claim here in the Pikes Peak region, some famous, some not so famous, but none of them ordinary. If your inner Indiana Jones is hearkening for some history (sans lava and boulders), Colorado Springs has some of the best attractions in the state for learning cool Colorado history.
Western Museum of Mining and Industry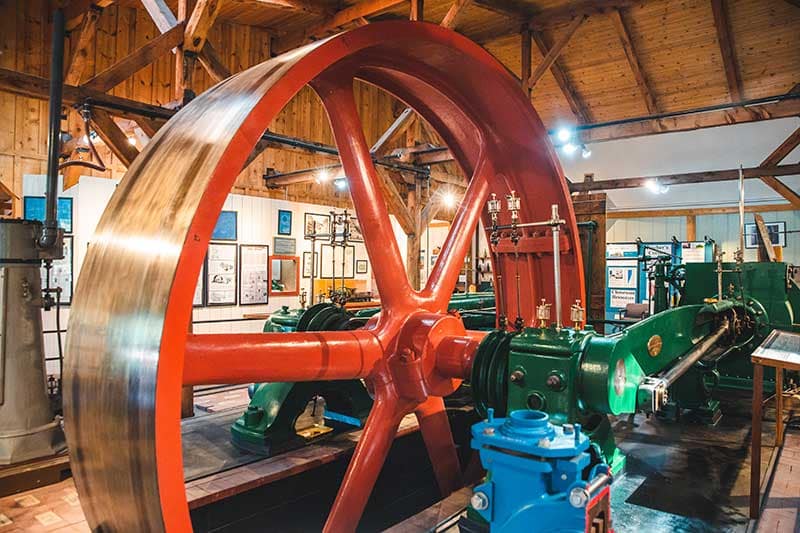 When people think of mining, they tend to think Gold Rush, and for good reason. The Gold Rush drove people from all over the world to the United States in search of riches. Colorado has its own history with gold, but it also has a wealth of other precious minerals that are still important to many of the items we use today. The Western Museum of Mining and Industry tells the Colorado mining story with lots of fascinating facts, real-life machinery, and, everyone's favorite, gold panning! Oh yes, like the prospectors of old, you and yours can have a little hunt for treasure without hiking into the hills and sitting beside a river all day. The property also has acres of mining machinery that you can check out. Check their calendar of events for insightful speakers and interesting presentations on mining and minerals.
The Wild West Ghost Town Museum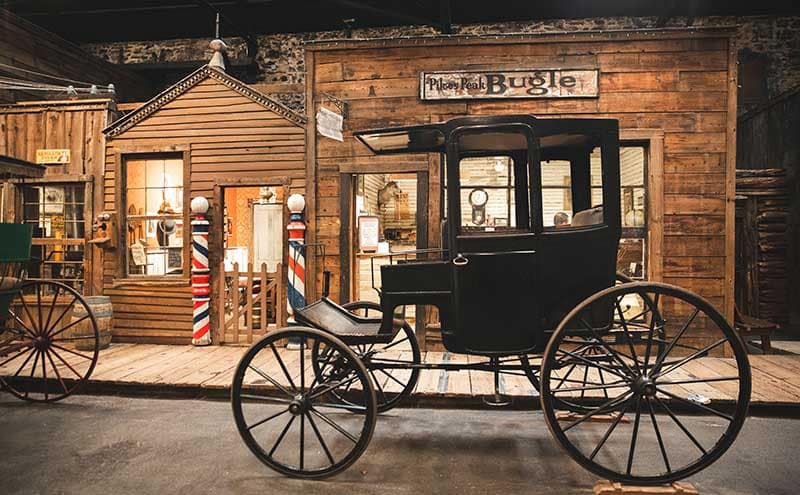 If you dig artifacts of the Wild West era, the Ghost Town Museum in Colorado Springs is probably the most fun way to check out pieces of the past. The museum houses old buildings from ghost towns throughout Colorado, shored up and neatly put together for your perusal. Walk the wooden sidewalks and take a peek inside a reconstructed general store complete with real artifacts from the pioneer era. See real wagons and stage coaches, try out old fashioned machines and sip on a tasty sarsaparilla! Of course, it wouldn't be pioneering if there wasn't a chance to pan for gold, right? You'll get your own tin and a "river" full of silt to sift. Even if you don't find the good stuff, check your silt carefully. There are other tiny treasures to be had. We also recommend you check out the Ghost Town's arcade, with fun games and a shooting gallery, too.
Mollie Kathleen Gold Mine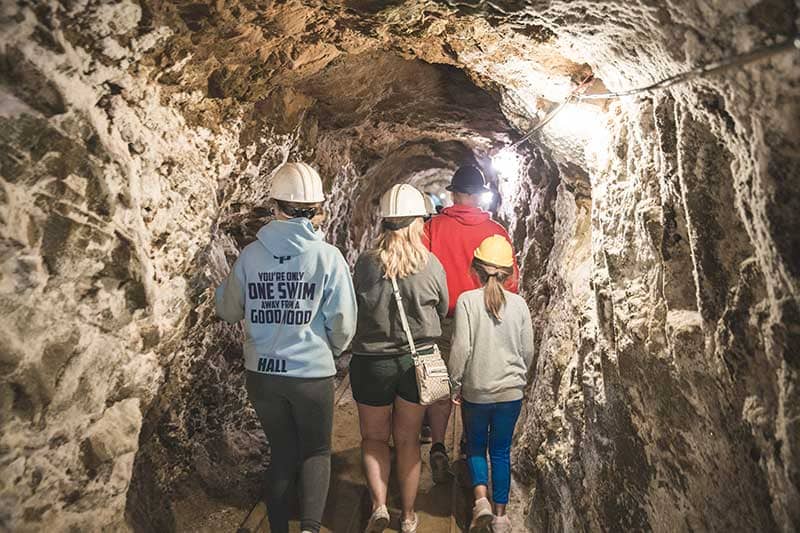 You're probably sensing a theme at this point — mining and pioneering is central to the history of Colorado Springs and the Pikes Peak region. West of Colorado Springs lies the town of Cripple Creek, a mining community that once processed much of the state's mineral output. There, you'll find a ton of history, including a retired — but completely real — gold mine. The Mollie Kathleen Gold Mine is named for one of the town's toughest ladies and the tour does her memory justice by being as fascinating and cool as she was. You'll get lowered 1,000 feet below the surface of the earth into a true mine shaft. While you're down in the mine, you'll learn all about its operations during its heyday in Cripple Creek. There's still a real vein of gold in the rocks that you can ooh and aah over. Visitors get the change to take a (brief) ride in a mine car before they ascend to the surface once more. Rock hounds won't want to miss the gift shop!
ProRodeo Hall of Fame and the Museum of the American Cowboy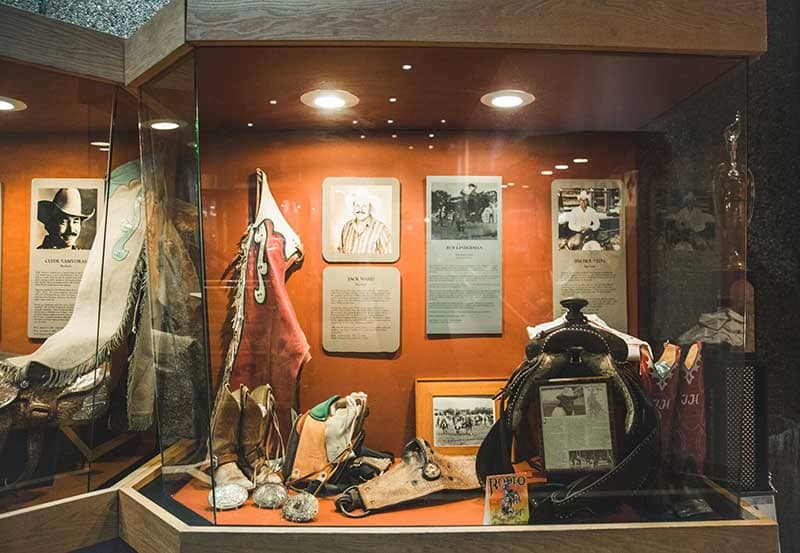 The west doesn't just have a history of fortune hunting and fortitude, we've also got a whole lot of ranchers and cowboys to thank for helping us settle this wild frontier. When Colorado was just a territory built on hopes and dreams, it was traveled on horseback by brave men and women hoping to settle the region for farms and livestock. With them, they brought their unique sport of rodeo and amazing feats of horsemanship. The ProRodeo Hall of Fame and the Museum of the American Cowboy is a tribute to those unique games, featuring photos, memorabilia and artifacts from decades of rodeo and cowboy history. You'll learn about the amazing accomplishments of brave men and women seeking fame on the rodeo circuit, plus discover hall of famers that have inspired songs and legends even a cowboy laymen would recognize. Keep an eye on their calendar of events for fun evenings and their famous family rodeo nights (we hear that retired rodeo horses sometimes pay the Hall of Fame a visit!).
It's pretty cool to think that Colorado Springs was once the hub for all this excitement and exploration. We're basically the epicenter of awesome for the Wild West days and we are thrilled to share this awesome history with everyone who visits here. We know that history buffs will rejoice at visiting these great Pikes Peak region attractions, but we have a sneaking suspicion that we'll create a few new history fanatics in the process. After all, learning is more fun when it's, well, FUN!