Is there an activity in Colorado more wholesome and fun than picnicking in the great outdoors with your friends and family? Warm summer days are made better when you add a good meal and great company to whatever you're doing while out and about. If you're looking for cool places to picnic in Colorado Springs, you're going to have your pick. Being spread out at the base of the Rocky Mountains provides ample locations for you to eat, have fun and explore the Pikes Peak Region.
Picnic and Play at Red Rocks Open Space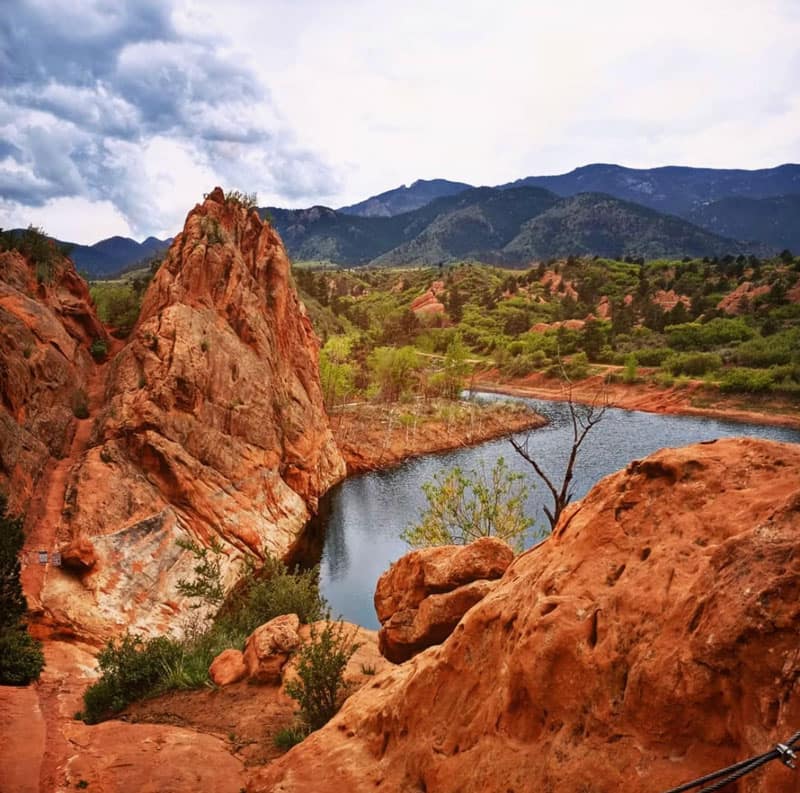 With literal miles of hiking, a cool quarry, and giant rock features, Red Rocks Open Space offers a stunning visual treat to accompany your ham sandwiches and watermelon slices. Traipse the trails to your heart's content and then park yourselves in the lower part of the canyon, which features tables and wheelchair accessible paths. Future plans are underway for an additional group picnic area, but in the meantime, you can find space to hang out quite easily, even in the summer months.
Dine Al Fresco and Drive the Pikes Peak Highway
Pikes Peak doesn't just offer panoramic views of the Colorado countryside, it's also dotted with cool areas to stop and take a (thin air) breather and eat lunch. The best spots can be found amongst the peak's three reservoirs, where licensed fishermen can put their poles to the water for a bit as the rest of the crew eats and relaxes. Like Red Rocks Open Space, you'll find quite a few hiking trails you can use to build up an appetite—just be careful to stay on the paths, mind the altitude and drink a lot of water, whether it's warm or cool.
Waterfalls, Trails and Picnics Galore at North Cheyenne Canon Park & Stratton Open Space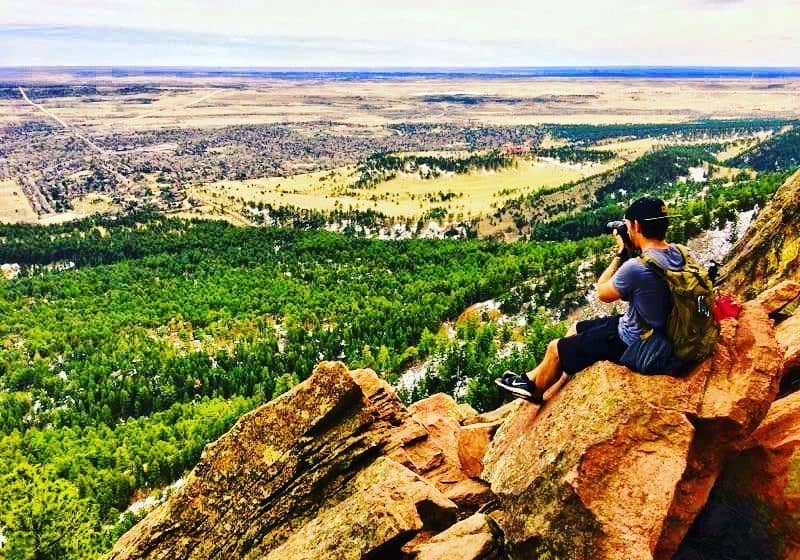 North Cheyenne Canon and Stratton Open Space offer potential picnickers four different areas to hang out and eat lunch in the Colorado sunshine. Located along the Columbine Trail and the road to Helen Hunt Falls, these little picnic grounds offer shade and scenery, as well as cool streams. In the lower part, there is a reservation-only area and two other picnic spots. Up at the top is a real gem, with easy access to Helen Hunt Falls and challenging trails to other falls in the area. Parking at Helen Hunt Falls can be crowded in the summer, so plan for hunt for a spot. Alternatively, pack your lunch in backpacks and hike the Columbine Trail to the falls and reward yourself at the top.
Music and Meals in Manitou Springs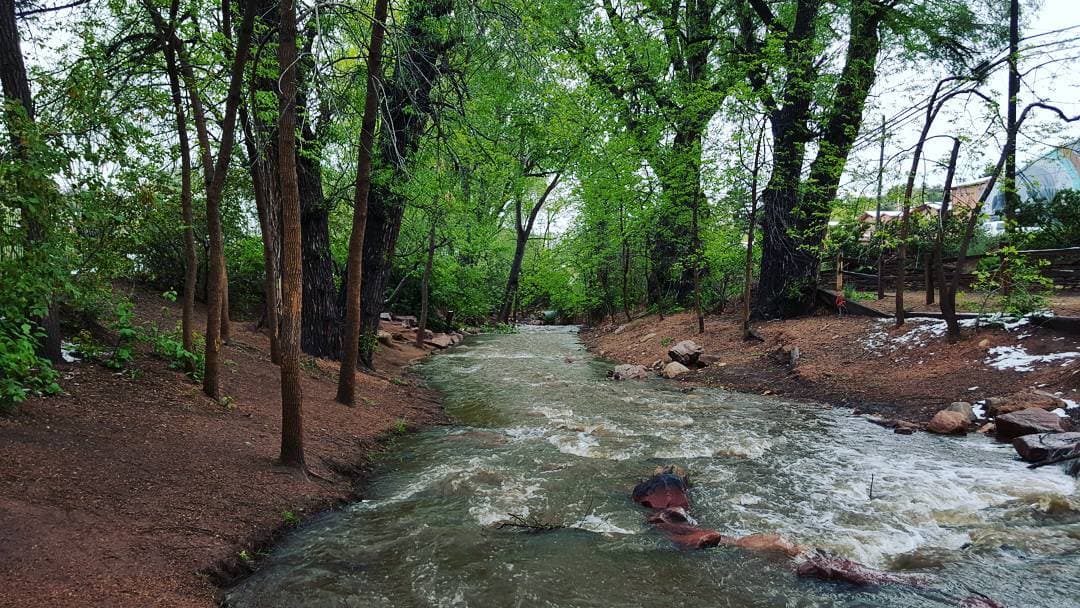 Enjoy a summer meal on the grass accompanied by free music in Manitou Springs. Three different locations in Manitou Springs feature a summer concert series, where you can take your pick of music. Spread your blanket on the lawn of the Manitou Springs Library, Soda Springs Park or Memorial Park (or all three) and enjoy local bands, orchestras, jazz bands and more. These awesome little shows are free to the public and offer plenty of space for you to hang out and have a little homemade dinner. After the show, you can stroll downtown for ice cream or fudge for dessert and maybe a game or two of skee ball over in the arcade.
Lunch Like Royalty at Royal Gorge Bridge
The Royal Gorge is more than a bridge, it's an opportunity to lounge in the sunlight along the rim of one of Colorado's coolest and most-popular geological masterpieces. You don't have to be in the park to enjoy some of the area's picnic grounds (but you definitely want to because it's so darn great). Stop in at Elkhorn Loop or outside gate pavilions, where shady overhangs and views of the bridge make for a pleasant day. Inside the park, you'll find even more areas, including one next to a Tommyknocker Play Land (a kids' zone), Juniper Junction (a popular area for events and the Cliff Side Patio.
Whether you're the type to pack a giant basket loaded with sandwiches, or a small-time snacker with energy bars and a cool bottle of water, these cool Colorado picnic grounds offer you a variety of terrains and scenery to enjoy an afternoon meal with your friends and family.