Colorado Springs Attractions Opening for the Summer
Spring doesn't just signal warmer weather in Colorado Springs. It's also a sign that some of our most-loved Pikes Peak region attractions are about to come out of hibernation and welcome visitors. We know you have been more cooped up this winter than any other in the past and we are absolutely certain your adventure list has grown quite long with all that downtime. We're not going to help with shortening that. In fact, we intend to make the list of awesome to-dos even longer with this epic roster of Pikes Peak attractions that have opened up for the new season. We're not sorry, either. In the end, it's for your own good and we know you'll thank us later. Let's get started.
Ride the Rapids with Echo Canyon River Expeditions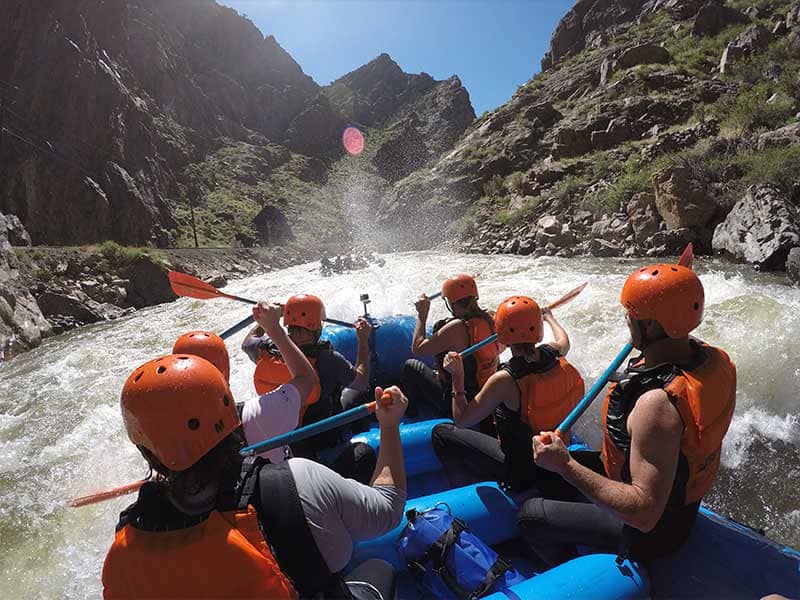 The Arkansas River is a bit chilly this time of year, but it's a small price to pay to enjoy some of the best waters of the white-water rafting season. Echo Canyon is already running limited spring trips, with more opening up throughout the month of May before the incredible summer season begins. The outfitter offers half-day and full-day trips, the latter of which comes with a gourmet-style box lunch. Rougher waters in the early season mean that your swimming skills should be strong, and you should be in good physical condition to be able to battle the rapids. However, if you and your crew lean more toward beginner status, that's okay! Bookings are opening up for family trips and beginner adventures, too. Get online and check out all the options — you will find the dream expedition you've been longing for. 
Bug Out at the May Natural History Museum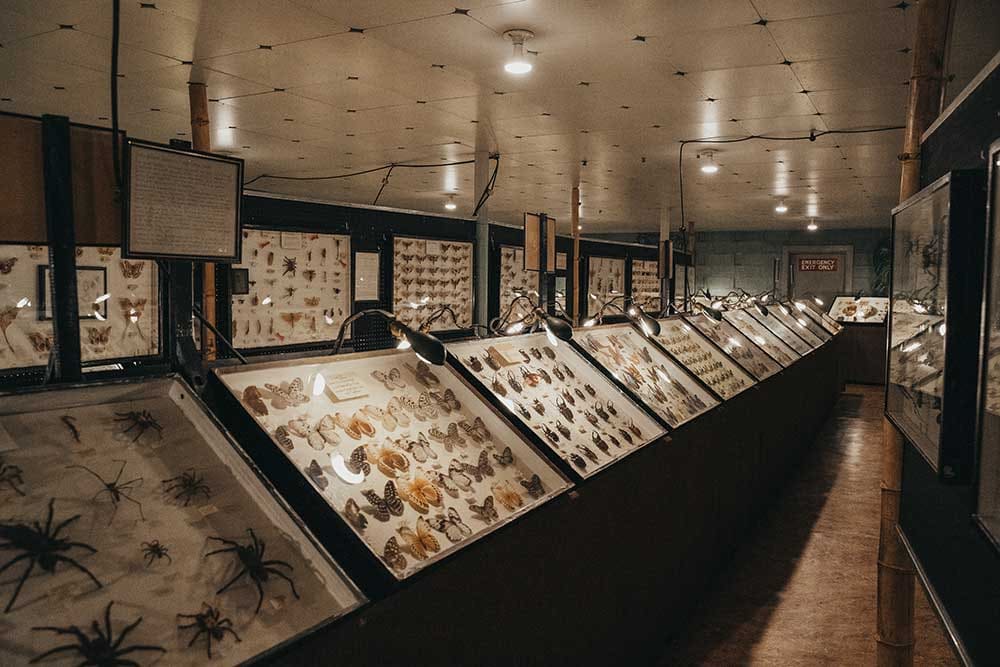 The bugs aren't just back outside. At the May Natural History Museum — AKA the Bug Museum —  they're back indoors, too. Unlike the front yard, however, they're contained safely under glass and decidedly deceased. That means you can examine the cool critters to your heart's content without any worries about an errant wasp suddenly flying into your face or a surreptitious spider suddenly disappearing from view. The museum is home to thousands of insects collected from all over the world and includes some pretty rad specimens — like a walking stick the size of your hand and iridescent butterflies that would make a rainbow turn completely green with envy. Best of all, it's just a short jaunt south of Colorado Springs so there's no need to worry about setting aside an entire day for traveling back and forth. You'll know you made it when you see the mighty beetle Herkimer greeting you from the side of the road.
Visit Santa on His Staycation at the North Pole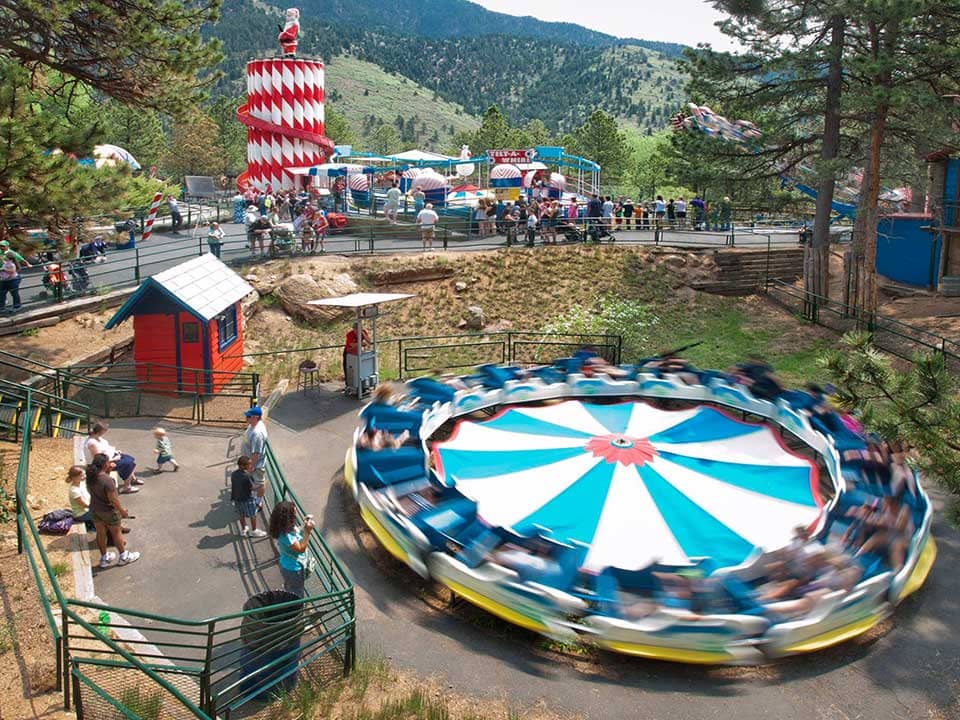 Santa is back from his post-Christmas vacation and he's welcoming everyone to his off-season retreat right here in the Pikes Peak region. The North Pole-Santa's Workshop is back open as of May 22 and that means rides, candy, fair food and gifts galore await. There are a wide range of rides that cater to both cautious kiddos and adventure seekers and there are multiple other activities to enjoy in between like magic shows and fun skits. Of course, no visit to the North Pole is complete without a meet-and-greet with the jolly old elf himself. Be sure to pop in and visit Santa and his lovely wife when they stop by to welcome visitors. Kids can even post a letter from the workshop and pick up some special ornaments for the tree at the gift shop. Christmas is mere months away, after all. 
Enjoy Old-Fashioned Melodrama at the Iron Springs Chateau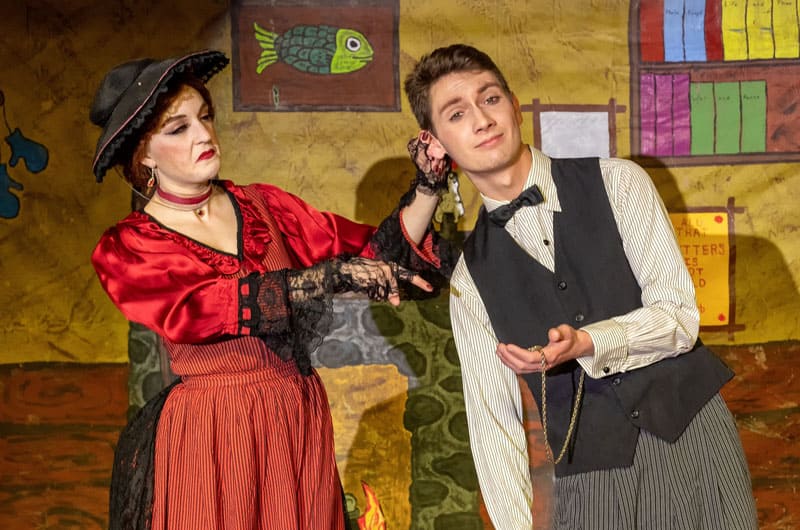 We aren't being dramatic — melo or otherwise — when we say that the Iron Springs Chateau has had it rougher than most as of late. The popular theater has been closed for over a year due to the pandemic and they are utterly thrilled to celebrate their grand reopening during the last weekend in May. Guests will be treated to a hilarious and entertaining evening of melodrama put on by actors well-versed in the art of audience inclusion and fourth-wall breakage. Boo the villain, cheer the hero and enjoy an old-school Vaudeville show somewhere in the middle. It's a guaranteed good time and a way to support one of the last venues in the country still bringing the timeless art of melodrama to life on stage. 
Bike Down Pikes Peak with Challenge Unlimited
Everyone, even the most hardcore cyclist, dreams of a bike ride that's all downhill. Challenge Unlimited has taken this dream and exponentially increased the thrill factor by creating a ride that isn't just all downhill, it's 20 miles down an actual famous fourteener — Pikes Peak-America's Mountain. That's right, Challenge Unlimited will take you to the summit of Pikes Peak, outfit you with a helmet and bike and then unleash you upon the Pikes Peak Highway for a twisting, turning, no-legs burning ('cause it's all downhill) good time. They even serve you lunch after your trip. You can ride up in one of the outfitters customized Jeeps, book a large-group van excursion or jump on the newly reopened Cog Railway. In the mood for mountain biking that's a little less literal? Challenge Unlimited also has a trail ride that will take you from Gold Camp Road to Old Colorado City along a variety of terrain along an old railroad track.
Mollie Kathleen's Mine is All Yours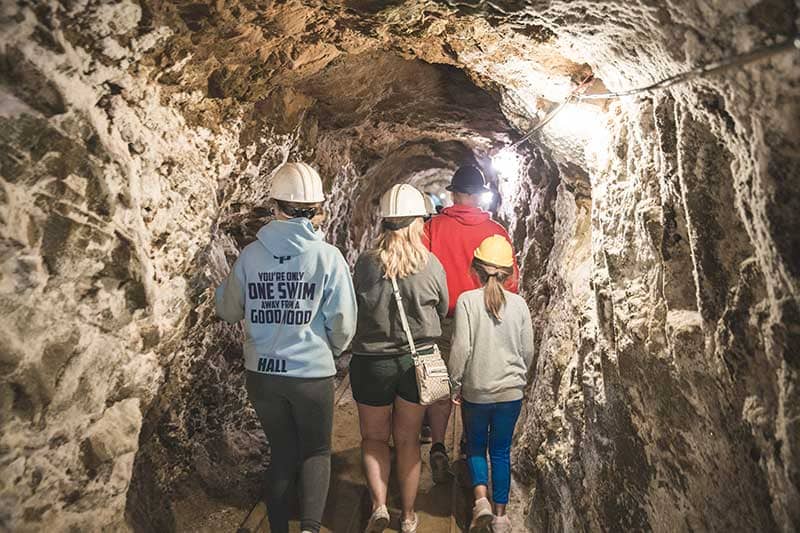 We don't exactly have prospectors panning creeks of the Pikes Peak region with their favorite donkeys anymore, but we do still have gold in them there hills. You can see some of it for yourself at the Mollie Kathleen Gold Mine in Cripple Creek. The famous gold mine is the only vertical shaft tour in America, dropping you 1,000 feet below the earth's surface to explore the tunnels and machinery from a real-life gold mine. You'll even get to ride in an underground tram air locomotive. The mine maintains its temperature year-round, so the remnants of Colorado winter won't be biting at your cheeks when you take your tour. That same temperature consistency makes it a great spot for hot days, too. 
Get LocoMotivated to Explore on the Cripple Creek & Victor Narrow Gauge Railroad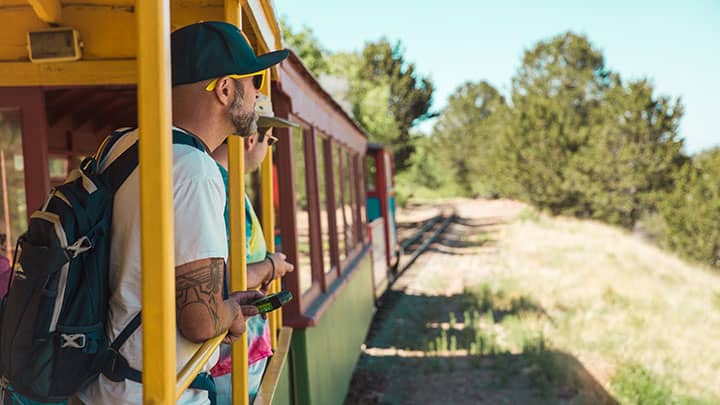 While you're up perusing the Mollie Kathleen Gold Mine, you might as well mosey on over to another Cripple Creek hotspot, the Cripple Creek & Victor Narrow Gauge Railroad. This beautiful scenic tour takes you into the remote hills surrounding the region, passing old claims and points of interest and giving you a sneak peek into the more isolated areas of the Pikes Peak region. The cars are spacious with open air seating to ensure nothing interrupts your view. The 45-minute trip is even pet-friendly, allowing well-behaved, leashed dogs to hop on and see the sites, too. Just be sure to call ahead before hauling Fido up into the foothills. 
Climb a Fourteener via the Broadmoor Pikes Peak and Manitou Cog Railway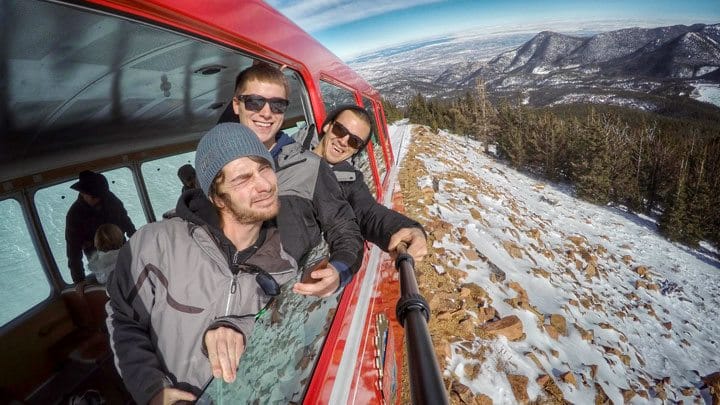 Did the ride on the Cripple Creek & Victor Narrow Gauge Railroad spark a fire in your train-loving heart? It's cool, we totally get the obsession. That's why we're so stoked to live in the Pikes Peak region, which is home to one of the less than thirty cog railroads on planet earth. Freshly tuned up with new trains, new track and a revitalized train depot, the Broadmoor Pikes Peak and Manitou Cog Railway is back open for the summer (and all months beyond). You'll take a cozy and comfortable ride up the track less-traveled to the summit of Pikes Peak-America's Mountain. At the new Summit House, you'll have some time to chill, snap photos, marvel at the thin air and chow down on the Peak's famous hot and fresh high-altitude donuts. Then it's back to the flatlands (well, 6,000+ feet) for the chance to snag some cool train gifts before heading out on your next adventure. 
Come on Down for a Little of Flying W Ranch's Heaping Hospitality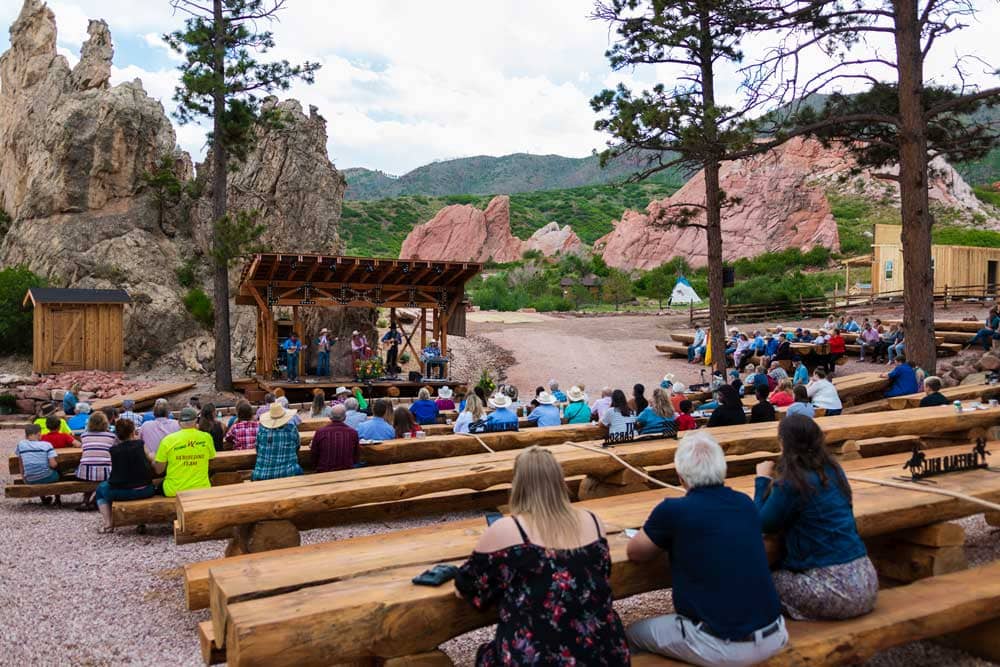 If there's one think we love here in Colorado Springs, it's paying homage to our wild west roots. The historic Flying W Ranch is the perfect place to celebrate the pioneer days of the Pikes Peak region, complete with cowboy songs, chuckwagon meals, friendly animals and wide-open spaces. Explore the unique, historic property that was once an actual working cattle ranch and then settle around the campfire for a chuckwagon feast that will make you wonder — just for a moment — why we ever thought technology was so cool. Of course, that'll pass the second you snap a photo of your food for the 'gram. It's hard to pick the best part of the meal, but we feel confident that the biscuits are universally adored, so definitely make sure you get yours. The sing-a-longs, skits and comedy will help you make merry as the evening rolls on, all under the clear Colorado skies that have made so many people fall in love with our state. 
We hope this list has only made choosing your next adventure even harder so you'll have to come back again and again to try them all. Remember, there's no need to find a cure for the summertime blues if you never get them in the first place!