Places to Stay Cool in Colorado Springs: Part Two
Welcome back to our continuing list of the best places to stay cool in Colorado Springs. Last week we shared some of our favorite paddle boarding spots, local parks and chill attractions to help you navigate the hot weather in the Pikes Peak region. This week, we'll be sharing even more cool locations to maximize your fun and minimize your chances of heat stroke. Let's get to it!
Go Up to Cool Down in Cripple Creek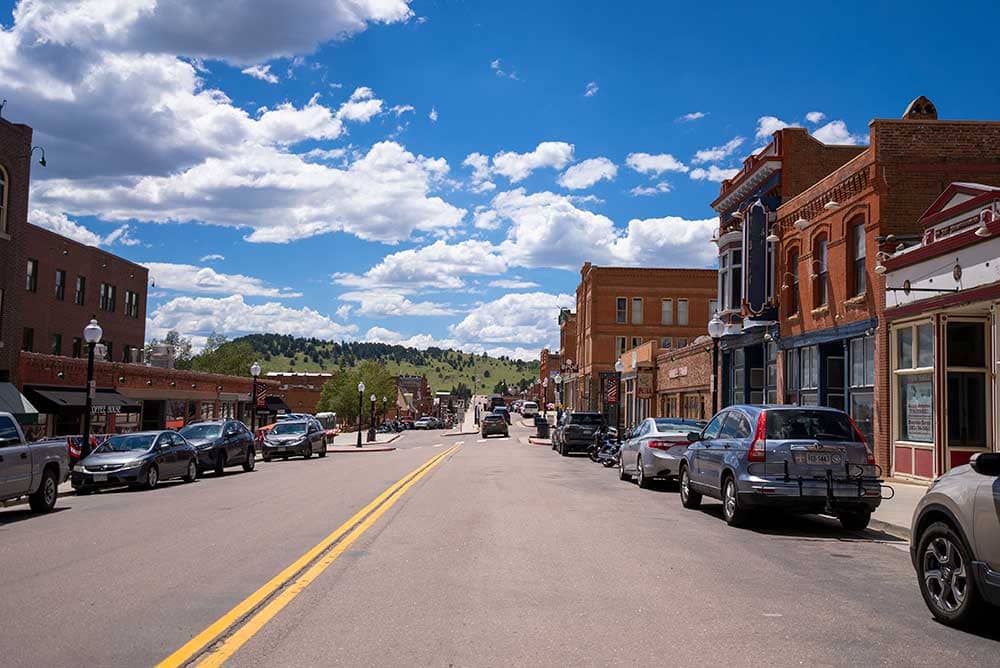 One way to cool down in the Pikes Peak region is to head to higher elevations. For every thousand meters you climb, the temperatures dip another 6°. When it's 95° in Colorado Springs, traveling up into the mountains can make a dramatic difference in your comfort. Not only is Cripple Creek cooler in elevation, but it also has several attractions for chilling out. The Cripple Creek and Victor Narrow Gauge Railroad is an open-air train ride that takes you into the back areas of Cripple Creek, checking out old mining camps and local flora and fauna. The Mollie Kathleen Gold Mine is another fun attraction with a great chill factor—because it's underground. Travel 1,000 feet underground to explore a real mine from Cripple Creek's golden days and learn about how the miners of old worked to find their fortunes. The temperatures in the mine average about 50 degrees and coats are recommended, making it one of the coolest places in Colorado on a scorching summer day. 
Explore Cool Underground Wonder at Cave of the Winds
Like the Mollie Kathleen, Cave of the Winds is an underground attraction with permanently cool temps that make it a pleasure to explore when the sun is beating you down. This fun and fabulous show cave offers multiple tours through the caverns, including some hands-on experiences that go off the beaten path and into some of the less-explore regions of the cave system. The regular tour is an easy stroll that takes you through stalactites and stalagmites, plus some special caverns and spaces. If you want to brave the heat once more after your tour, the Cave of the Winds has a lot of outdoor features that are just as fun as the cave tours, including an obstacle course, climbing area, thrill ride and more. It's a not-to-be-missed experience and definitely a cool attraction for beating the summer heat. 
Make a Splash with Echo Canyon White Water Rafting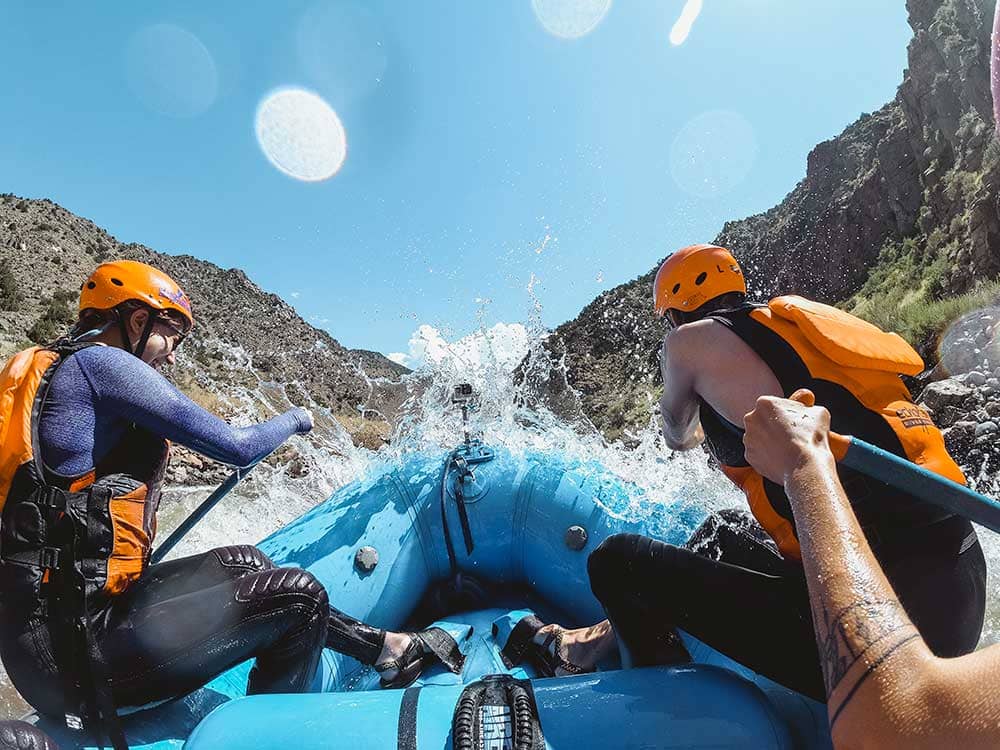 One of our favorite ways to escape the sun is to hit the water with the hilarious and fun crew at Echo Canyon River Expeditions. There are a variety of trips available on the Arkansas River to cater to all levels of skill. Beginner, intermediate and advanced rafting enthusiasts can find lots of options to quench their thirst for adrenaline, which makes it an attraction for everyone. That holds true even if you like your water extra laid back. The outfitter has an absolutely impressive family float option that lets you cruise safely down the river without fretting that you'll get dumped over the side. However you choose to raft, we can assure you that you will certainly stay cool. The Arkansas River tends to hit about 60 degrees in the summer, making it a brisk adventure. 
Drive the Pikes Peak Highway to Find Your Chill
Remember how we talked about altitude and temperature drops? We'd now like to introduce you to Pikes Peak—America's Mountain. At 14,115 feet, the temperature at the summit of this famous fourteener is quite refreshing in comparison to Colorado Springs. In fact, it can get downright cold once the sun starts to set. You can get to Pikes Peak in several ways. The hottest is hiking to the summit via Barr Trail. We only recommend this option for experienced hikers who are properly attired, loaded with water and knowledgeable about the potentially nasty weather. The next options are to be chauffeured to the summit via Gray Line Tours or the Cog Railway. Both offer you the option of relaxing in a nice, air-conditioned seat as someone else does the driving. Your preference will really just depend on your budget and your favorite mode of travel. You can also get to the summit on your own via the Pikes Peak Highway. This 20-mile stretch of road has some of the most stunning scenery in the state and you can stop and go at your leisure as you head up. Once you're there, check out the brand-new Summit House, snap photos, snag a donut and relish in the fact that you won't be sweating over anything but the views. 
Cool Down with Santa at the North Pole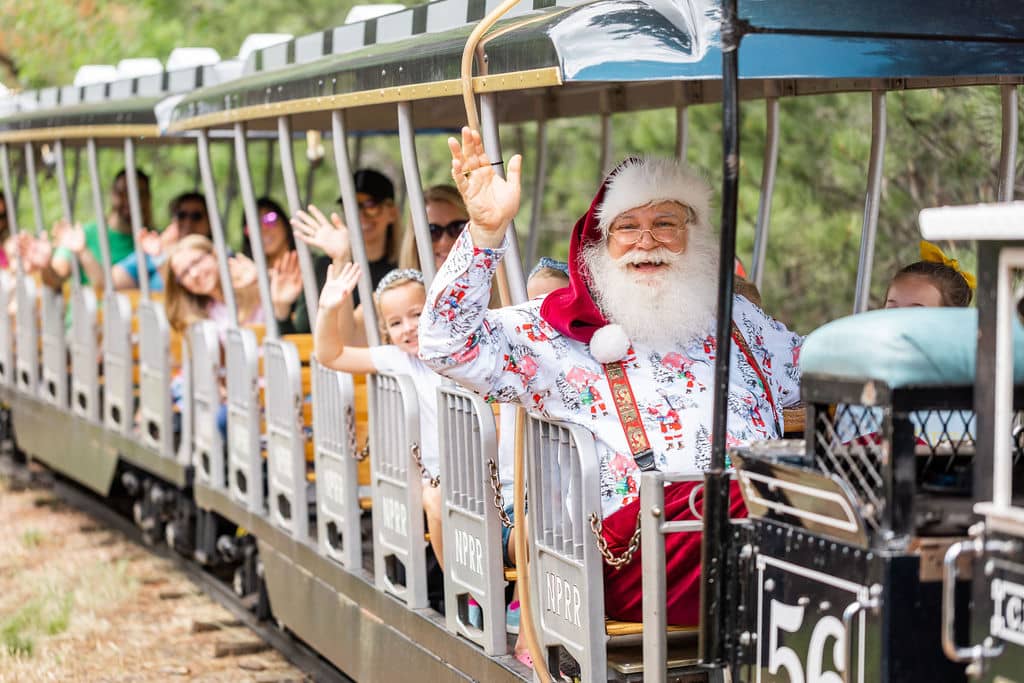 Amusement parks can be hot and crowded places, but the North Pole — Santa's Workshop hasn't gotten the memo. This high-altitude attraction combines the cooling benefits of the mountains with an epic theme — Santa Claus! Located at the base of Pikes Peak, this fun family attraction is packed with Christmas cheer, thrill rides, kiddie rides, carnival snacks and, of course, Mr. and Mrs. Claus. We totally dig this unique gem tucked away into the foothills. There truly is no other amusement park like it! Your admission gets you onto all of the rides in the park, including the magical peppermint slide and the Ferris wheel you see peeking down on Highway 24 as you had west. While you're there, the kids can send letters to Santa, pick out Christmas ornaments for the upcoming holidays or share their wish list with the big man when he comes out to say hello. Bring the littles, bring the teens, and enjoy a day with the family at the North Pole. You won't regret it.
We know that summer in the Pikes Peak region can be absolutely roasting hot when the dog days of summer arrive. We also know that won't stop you from having the adventure of a lifetime this season. Hopefully, these tips for places to stay cool in Colorado Springs will help you get a break from the heat as you enjoy our spectacular state!