Reservoirs, Waterfalls and White Water Rafting
Water is a highly prized commodity here in this high alpine desert, but don't let that fool you.  When Colorado does water, it'll take your breath away!  From pulse-racing rapids, to pristine crystalline reservoirs, Colorado has the water for your perfect adventure!
Echo Canyon River Expeditions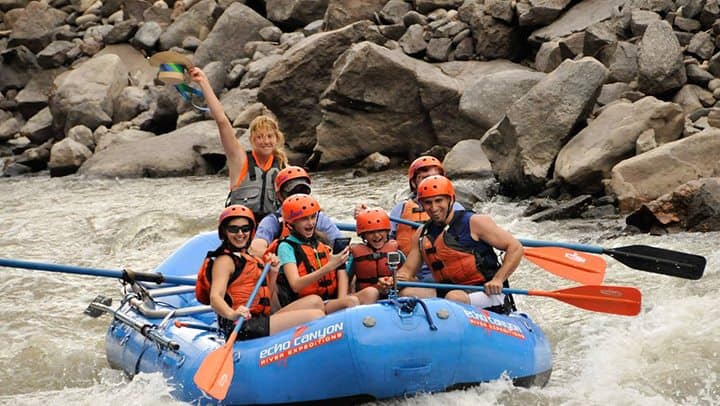 There are a number of places and a number of outfitters where you can take a float downstream, but you don't want just anybody taking you over rapids.  Echo Canyon River Expeditions has been family owned and operated for 40 years, and they take your safety as seriously as they would if you were a member of their tribe!  Their people have more training, more river experience and the best equipment to ensure you have the best experience possible.
From extreme white water rafting to calm family floats, half days and full days, you're sure to find the adventure that's perfect for you.  Plan to refuel in their 8 Mile Bar and Grill with great cuisine, a selection of Colorado craft beers, and one of the best views in the state.  Better yet, make a weekend of it and check out their glamping cabins!
They say your vibe attracts your tribe.  We guarantee you'll want to join theirs!
Broadmoor Seven Falls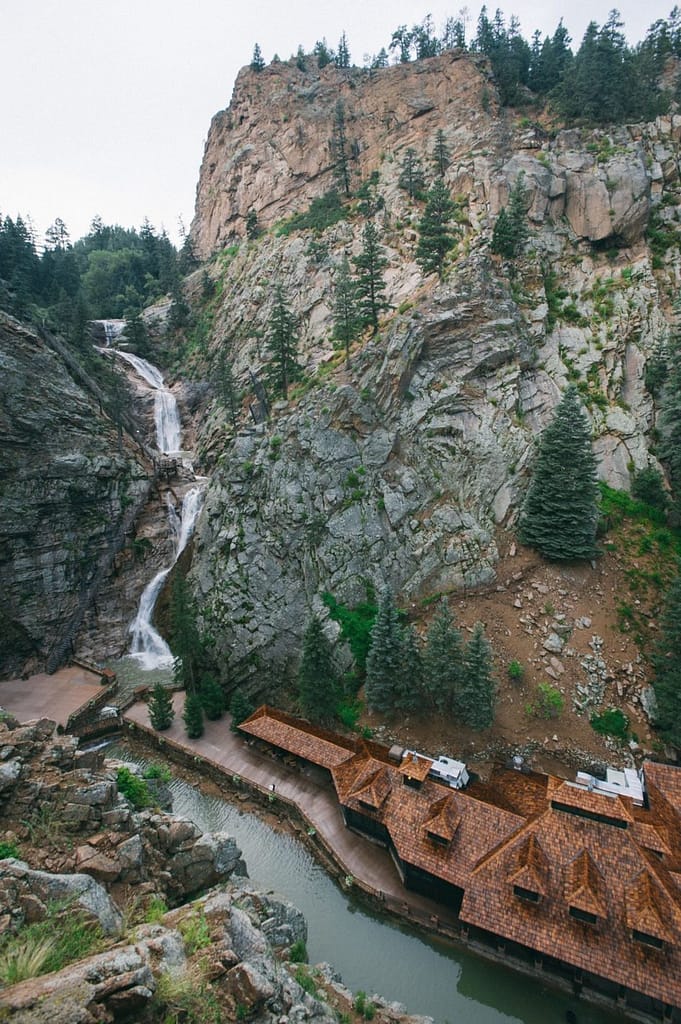 Waterfalls are one of nature's ways of showing off, and the terrain around Colorado Springs lends itself to some pretty epic waterfalls.  Found at the end of "Colorado's Grandest Mile of Scenery," the Broadmoor's Seven Falls is sure to take your breath away, but if it doesn't, the 224 stairs to the top of the falls will!  Crashing down a 181 foot box canyon, you'll soon understand why Seven Falls is Colorado's only waterfall to make the National Geographic's list of International Waterfalls.
Take the elevator up to the Eagle's Nest and snap an epic photo, or kick back on the patio of Restaurant 1858with a Bison Burger or some fresh Colorado Trout.
North Cheyenne Canon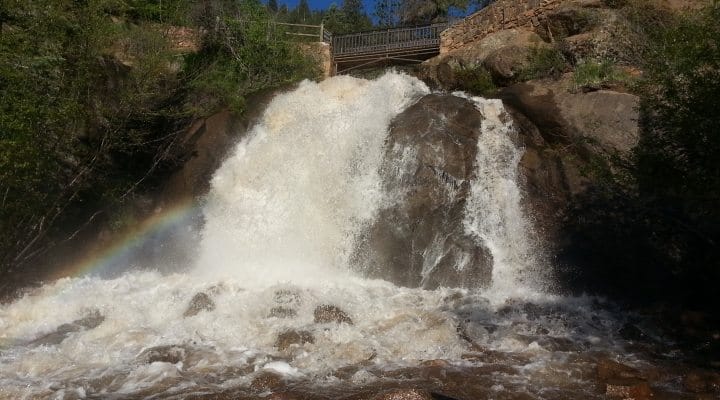 Take the fork to the right when heading up Cheyenne Canon and you'll find Helen Hunt Falls.  One of the best free adventures in Colorado Springs, North Cheyenne Canon gives you a one beautiful view of the natural Colorado landscape after another.  Littered with trailheads, wildflowers, and picnic tables, you could easily spend half a day here.  The short trail that winds along Helen Hunt Falls is an easy climb for one heck of a vantage point of the canyon.  Be sure you share your photos with us! #14,000Adventures
Reservoirs on Pikes Peak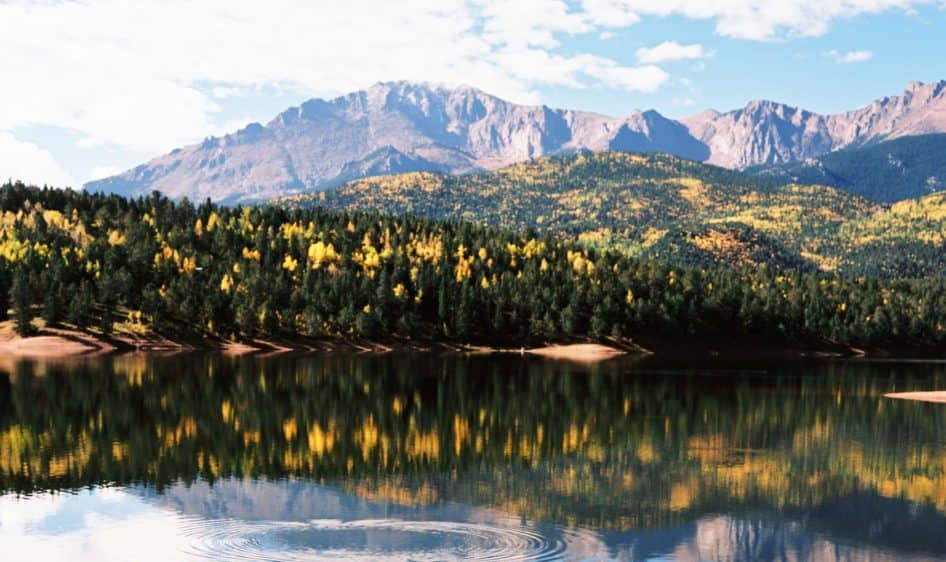 The North Slope Recreation Area on Pikes Peak houses three crystal clear reservoirs, all of which supply water to Colorado Springs.  Crystal Reservoir can be seen from the highway near mile marker 6, or you can take a dirt road off the highway to get to North and South Catamount reservoirs, and all are accessed through the Pikes Peak Highway tollgate.  Be sure to let them know you're going to the reservoirs because the toll is cheaper than going to the summit.
Anglers of every skill level can enjoy the reservoirs between May and October.  A valid Colorado fishing license is required for everyone over 16. Crystal reservoir and South Catamount allow all types of fishing, but only flies and lures are allowed on North Catamount.  Row boats, canoes, belly boats and kyaks are allowed on all three, but not motorized boats.  We have to keep our water supply clean!
If fishing is not your thing, there are plenty of hiking trails, or nice sunny spots to sit back and enjoy the view.