Pikes Peak Region Attractions is excited to welcome Broadmoor Outfitters to the team! This is the third attraction from Colorado Springs' iconic resort to join the association, along with Broadmoor Seven Falls and Broadmoor Pikes Peak Cog Railway.
One-stop shop for family fun!
Visiting a new city, or even exploring the one you've lived in for awhile, can be overwhelming. Researching, planning and booking your activities is a big undertaking and, often leads to indecision and second-guessing.
Enter Broadmoor Outfitters. This local gem provides a tailored travel experience for visitors and locals looking to maximize their exploration of the Pikes Peak region. Individuals, families and groups can book guided adventures that cater to a myriad of interests including: zip lining, rock climbing, hiking and—their signature offering—falconry.
Try your hand at Falconry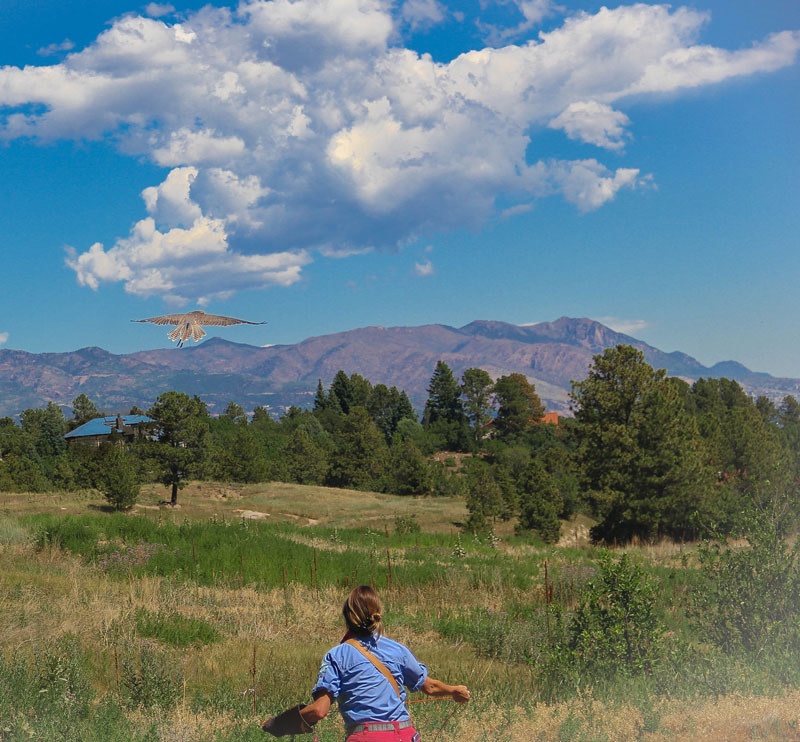 Hailed as the "sport of kings" in Medieval Europe, falconry is the art of training birds of prey to hunt smaller quarry. In beginner and intermediate lessons, guides will show you how to allow owls, hawks or falcons to perch on your fist and eventually fly off into the trees and return on your command. Bragging rights for days!
Originally founded as a falconry academy in West Virginia by Duane and Darlene Zobrist, parent company Resort Outfitters has evolved to encompass multiple recreation activities at resorts around the nation. Broadmoor Outfitters has been guiding adventures in Colorado Springs for the past 7 years but their parent company has been perfecting their unique business model since the 1990s.
Outfitters Team of Experts
The Zobrists have a natural talent for building teams, so Broadmoor Outfitters offers programs designed for Scout Troops and corporate offices, too. Remember trust falls? BO's Leadership Center takes them to a whole new level with a variety of challenges to invigorate your crew and maximize outcomes.
Pairing expert guides with incredible area attractions, Broadmoor Outfitters partners with you to plan your perfect adventure. Team members include climbers, skiers, competitive sailors, and of course, falconers. Basically, there's a guide for just about anything you'd want to do here in Colorado.
Activities for you and your whole crew
Adrenaline junkie? Zip line on one or both thrilling courses, soaring above the magnificent Seven Falls and then rappelling down to the canyon.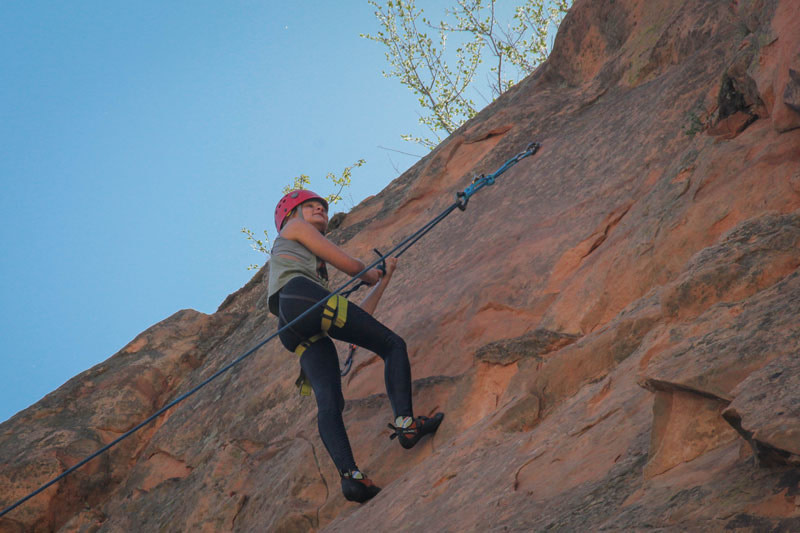 Looking to move your climbing game out of the gym? Scale the distinctive rocks in our beloved Garden of the Gods Park or Red Rock Canyon.
Sore muscles need a rest? Try one of their more low-key options like hiking or biking. Book a guided ride with friends, or rent your own bike and enjoy Colorado's spectacular views in solace.
For some trendy fun, try Stand Up Paddle Boarding, the fastest growing outdoor sport in the U.S. Sure, you could rent a board on your own and spend the first hour trying to figure out how not to fall off—or you could book a class with Broadmoor Outfitters that covers paddle strokes, footwork and mounting skills and actually enjoy yourself. Take that, learning curve.
For the kiddos
There are plenty of options for younger adventurers and families, too. If you're staying at the Broadmoor Hotel (lucky), take advantage of the Bee Bunch Camp for kids ages 3-12. While you're out zip lining or training huge birds to land on your arm, the little ones can enjoy nature walks, field trips to the nearby Cheyenne Mountain Zoo, and STEM projects.
Turn screen time into family time with The Broadmoor Hunt. This app based scavenger hunt combines over 35 challenges that let you explore the beauty and history of the hotel and its property. For a second scavenger challenge, kids 10 and younger can use GPS, maps and clues in the Geocoaching challenge. Teams work together to collect objects and answers while competing against other groups.
Wild West Fun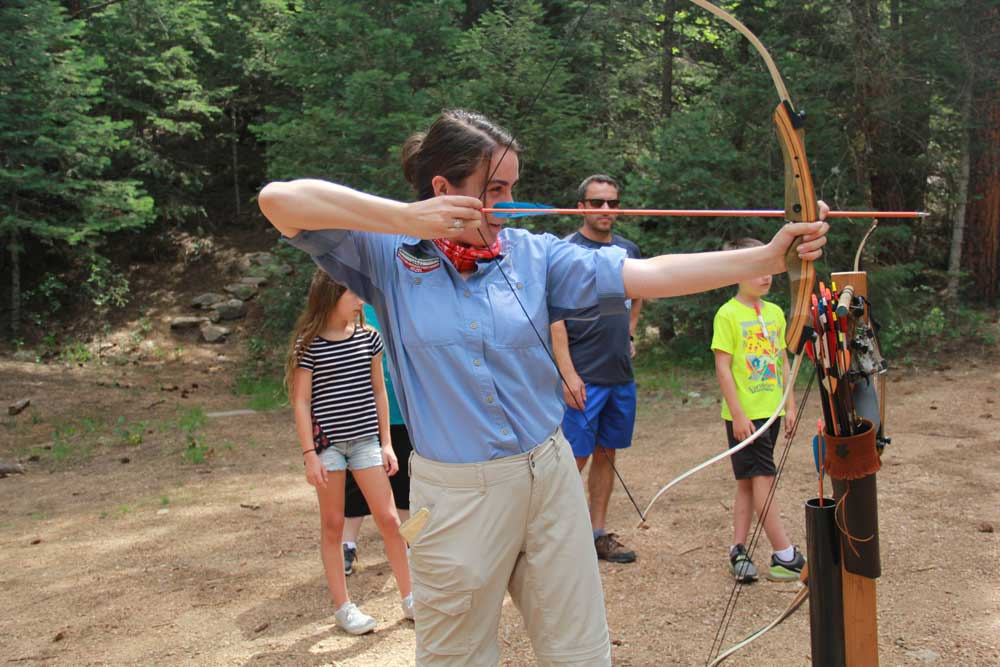 Your Colorado expedition wouldn't be complete without some western fun. In the Wild West Experience you'll shoot air rifles, throw axes and learn some archery skills. Guides will help you along the way and with a variety of targets, you're sure to hit something (and hopefully not someone).
So really, your only job is the fun part of envisioning your ideal Colorado experience and Broadmoor Outfitters will handle the rest. Whether you're playing paintball with your executive team or summiting Pikes Peak, that gorgeous mountain we never tire of admiring, Broadmoor Outfitters will provide personalized service and a knowledgeable leader every step of the way. We're thrilled to have this top-notch company in our lineup!
PS: Broadmoor Outfitters has been teasing us with another great outdoor adventure they have in the works. Stay tuned for more info soon! And go enjoy our beautiful outdoors!