Welcome Our Newest Member
U.S. Olympic & Paralympic Museum
Discover one of the most innovative and family-friendly museum experiences in the country at the U.S. Olympic & Paralympic Museum in Colorado Springs. Featuring a whopping 60,000 square feet of highly immersive, interactive exhibits, the museum blends history and technology together to create an entertaining visit centered on the action and athleticism of the Olympic Games. Whether you're a museum aficionado, a sports fanatic or simply a lover of all things historic and cool, the Olympic and Paralympic Museum is sure to provide an unforgettable experience.
The museum experience begins in the Hall of Fame, where you and your fellow visitors can peruse the bios and accomplishments of exceptional Olympic athletes while you wait for your turn to begin your tour. Guests can engage virtually by searching for inductees to learn their stories of strength, determination and perseverance via the museum's giant, interactive screens. More than 150 athletes have entered the Hall of Fame since its inception in 1983 — will you find your favorite?
Once your tour begins, you'll set off on an Olympic journey to learn and experience everything there is to know about the Games. Very few events in history have had the power to draw the entire world together like the Olympics. This worldwide phenomenon has powered on through conflict, social change and more, uniting humans in celebration while the Games are held. Learn the origins of the Games in ancient Greece, nearly 3,000 years before gold medals, television or global participation were ever a part of the event. Explore the ancient events that once inspired crowds with feats of athleticism, then learn how the evolution of the Olympics has shaped it into the Games that fans know and love today.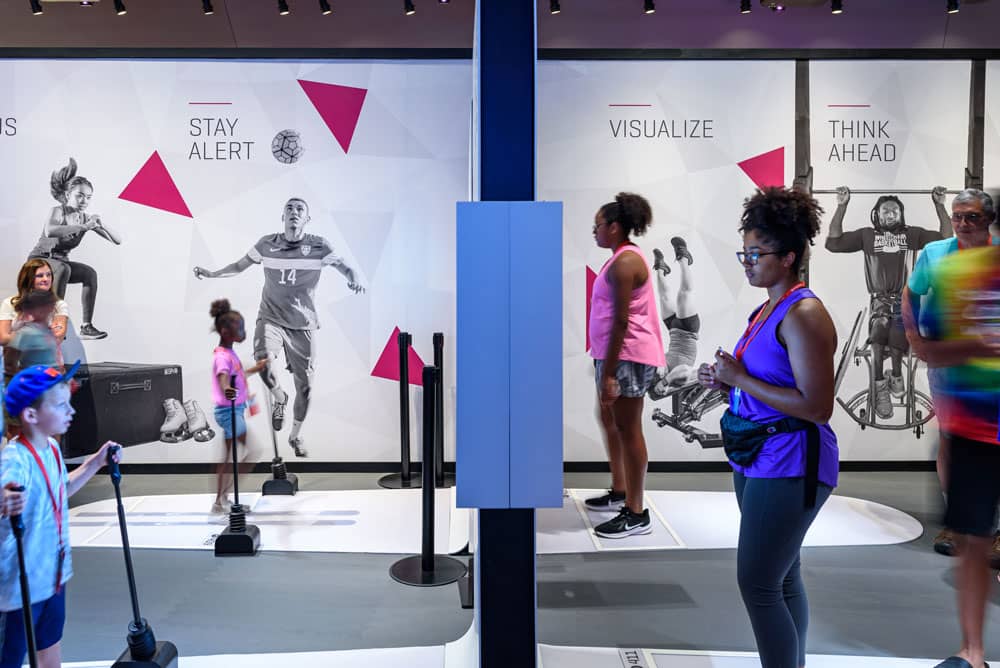 One of the most-loved exhibits in the museum is the interactive athletic training space, where you can race your best friend down a real mini track, try your hand at archery or "ski" downhill following a set pattern. The featured sports offer participants a chance to experience a variety of athlete perspectives. You'll learn all about the training of Olympic athletes and what it takes to build a champion. Speaking of interactive, the museum's lab exhibit is another gem, offering visitors insight into the science of athleticism and all the fascinating ways that technology assists with the training, advancement, and rehabilitation of Olympians and Paralympians. 
During your visit, you'll also have the opportunity to check out real Olympic artifacts, like the museum's collection of Olympic torches and medals and real gear from athletes who have achieved their dreams and won bronze, silver and gold on the global stage. Some of the medals are more than 120 years old! During museum medal demonstrations, guests even get the opportunity to check out real medals up close and personal — and yes, you'll get a chance to hold one.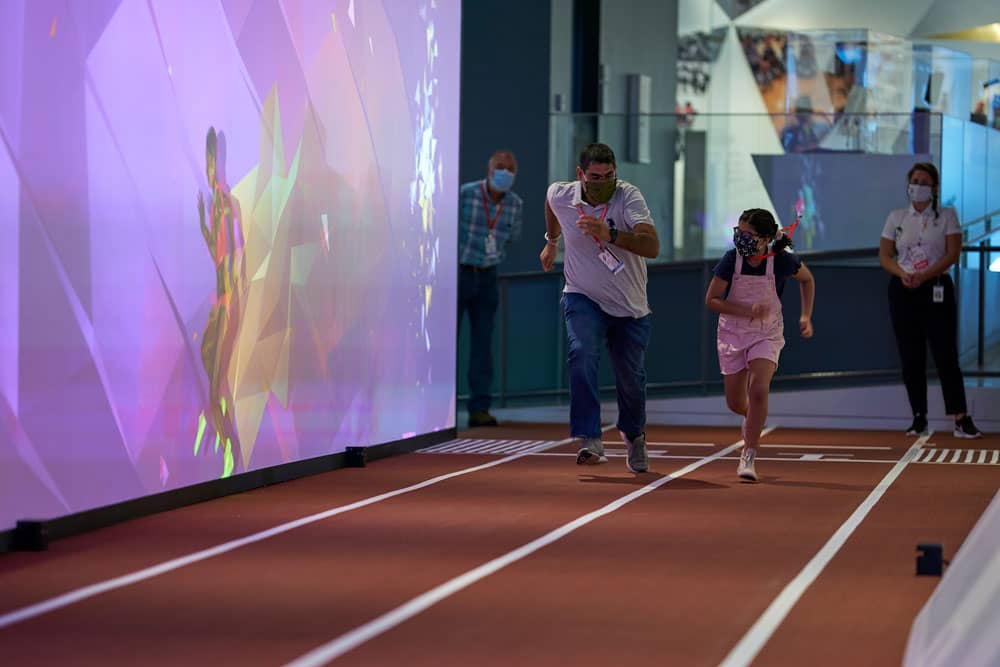 The U.S. Olympic & Paralympic Museum is also proud to be one of the most accessible museums in the country — and the world. The space is designed to accommodate wheelchairs, walkers and other assistance equipment for guests with mobility issues. Ramps and elevators abound in the museum, creating spaces that are easy to navigate. Even better, the museum provides additional tools and materials to support other disabilities. There are open captions on all videos, assisted listening devices, and customized experiences that can be triggered with RFID. Every guest, no matter their abilities, can participate in a universally inclusive and welcoming experience.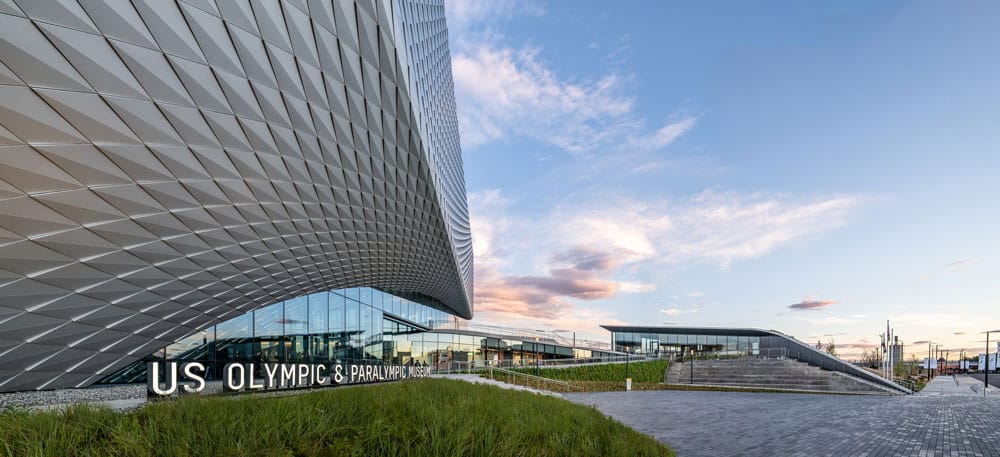 There's no museum quite like the U.S. Olympic & Paralympic Museum. With its immersive space, engaging experiences and deep insight into Olympic and Paralympic history, it is a premier destination for anyone who visits Colorado Springs, proudly known as Olympic City USA.