All of the savings, none of the clipping
Take advantage of these killer Colorado Springs deals, so you've got the dough to keep playing! You can download all of these great coupons directly to your phone, so you'll have them handy when you need them and you don't have to clutter up your wallet. Easy peasy! Welcome to your new favorite place to play!
Discounts across the region
Coupons for Pikes Peak & more
Saving money is great, but remembering to bring the coupons, when you're packing for a Colorado Springs adventure is kind of a pain.  We want to make this as painless as possible, so we've made our coupons totally mobile.  After all, we know you won't forget your phone. Am I right?  Just click on the button below, tell us where to send the link, and you'll have all our coupons right at your fingertips.
If you still prefer to have a coupon in hand, just follow the View Print Friendly Pass on your confirmation email, and print away!  Whatever you do, don't hit the Redeem button.  Leave that for the folks at the ticket gate.  If you accidentally redeem, just email us at adventure@pikes-peak.com and we'll reset it for you.
If you're ready to get your discounted tickets, use the promo code VisitPikesPeak at checkout on our tickets page to save now.  Please note that not all of our attractions have tickets on our website.  You'll need to save some of these coupons for the front gate.  Also note, the Pikes Peak coupon is available only by pre-purchasing the ticket on our site.  They will not redeem the coupon at the front gate.  Use promo code 2OFF to save for Pikes Peak.
Scroll down to see all the offers, or click on the button below to grab your Colorado Springs coupons now.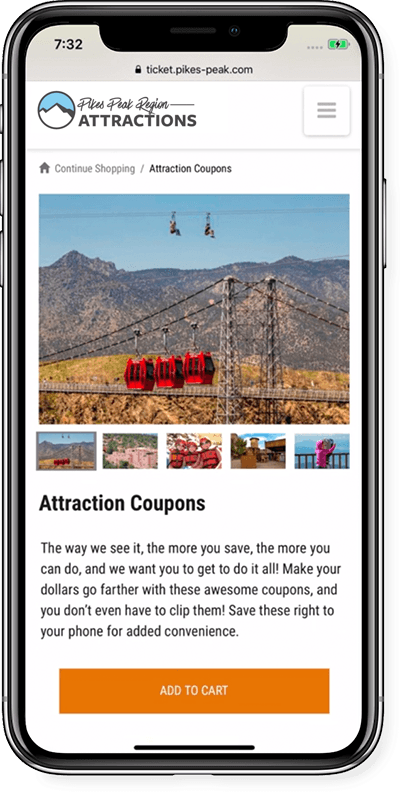 Great offers and ways to save dough
Click or tap on any of the offers below  for more details.  If you're not sure which attractions you want to go to yet, check out our Attractions Page for more details, prices and hours for each place.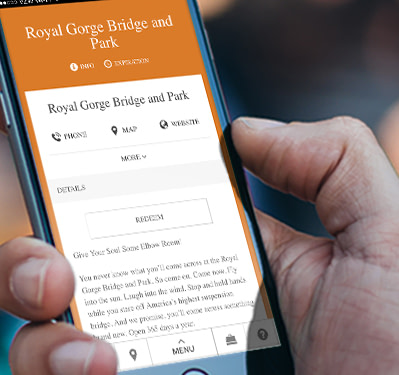 Purchase online & save even more
Get exclusive online-only tickets delivered directly to your phone. From individual tickets to full packages, plan ahead and save!
Questions? Call our office at 1.800.525.2250 or email adventure@pikes-peak.com