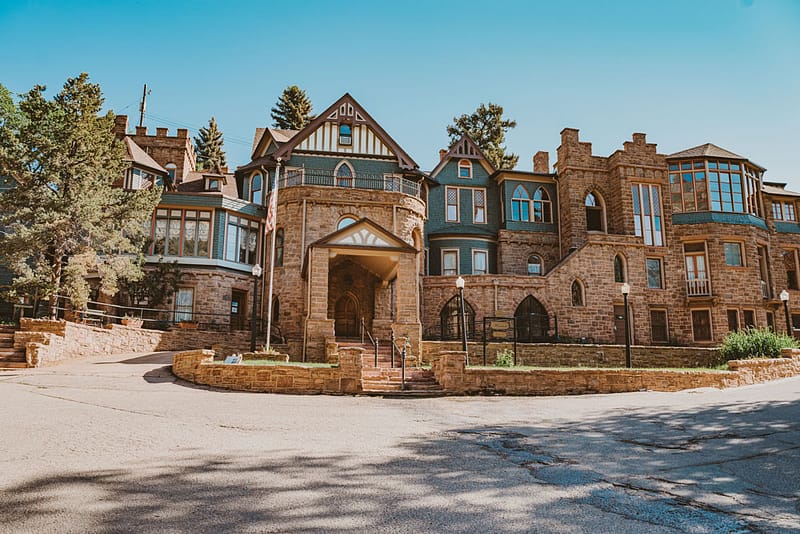 What kind of tours do you offer?
Self-guided tours are available during all regular business hours. Guided tours are available for groups of five or more by advance reservation only. Call 719.685.1011 and make your reservation today!
How many exhibits do you have?
We have four main exhibits. They are Manitou Springs Volunteer Fire Department, Spoils of War, Little London Miniatures, and the Sawyer & Garstin Map Collection. Each exhibit holds unique and fascinating pieces of Colorado history.
Do you host weddings at the castle?
Yes, the Castle does host weddings! Could you think of a more beautiful setting for your special day? To get a wedding package either e-mailed or mailed to you, please contact us at 719-685-1011. Please set up an appointment today to visit the Castle.
How can I get more involved with Miramont?
Become a member! The Manitou Springs Historical Society is a non-profit organization that works to involve the local community in preserving and enhancing exhibits to promote the excitement of our history. By becoming a member, you are supporting the Manitou Springs Historical Society and receive discounts and notifications about Miramont Castle Museum.
10+ Reasons Manitou Springs is the Best Little Town
Manitou Springs is the best little town in Colorado! From unique festivals to homemade custard and mineral water, it's fun for everyone!
Valentine's Day in Colorado Springs and the Pikes Peak region
With so many options for Valentine's Day in Colorado Springs, there's really no excuse not to have some sort of outing!
10 Unique Museums in Colorado Springs
Colorado Springs is the proud home of a variety of museums, many of them with unique features you won't find anywhere else in the world.
10 Attractions Under $15 in Colorado Springs
Get the most out of your Colorado Springs vacation with these 10 attractions under $15. The more you save, the more you can do -- that's what we always say!
Places to Propose in Colorado Springs
We've got a stellar list of locales that will up your proposal game to expert level. See list of the best places to propose in Colorado Springs.
More attractions like this
Echo Canyon River Expeditions
Pikes Peak Tour by Gray Line
The Broadmoor Seven Falls
Royal Gorge Bridge and Park
The Broadmoor Manitou and Pikes Peak Cog Railway
Pikes Peak- America's Mountain
North Pole – Santa's Workshop