Things to Note:
The North Slope Recreation Area is open May 1st – October 16th.
There is limited parking so a free reservation is required.  Those can be found at DrivePikesPeak.com.
Pets must remain leashed at all times and are not allowed in the reservoirs.
Bait may be used at the Crystal Creek Reservoir and South Catamount. Lures only at North Catamount.
Crystal Creek Reservoir is currently drained for utility work on the dam.
Fishing on Pikes Peak
Does your idea of the perfect day start and end with a fishing pole and a body of water? Welcome to Colorado, a dream location for those of you who always keep a tackle box in the backseat (you know, just in case). Whether you're a constant caster, a fly-fishing wader or a shoreline snoozer, there's a body of water filled with fish just waiting for your lure skills to entice them to bite. Check out the list of places to go fishing in the Pikes Peak region below: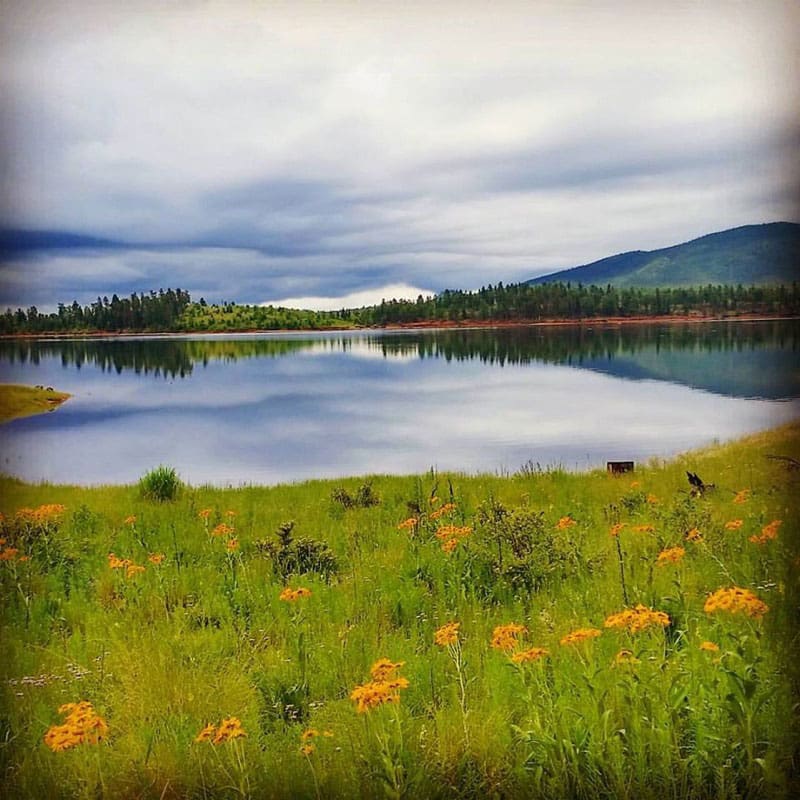 Quick breakdown of the rules for fishing in the Pikes Peak region:
Your license is valid from April 1, 2019 through March 31, 2020. It doesn't matter when you buy it, it is not a rolling year, so it's best to get it early.Kids under 16 fish for free, which is pretty awesome (although they have to pay $5 for a second pole). Residents 16+ can get a 1-year license for $34.75, and seniors 65+ can score one for a $9.75. Non-residents can get a 5-day pass for $21. Only have one day to fish? You're golden. Colorado has a 1-day license for $13.75!
Places to buy a fishing license in Colorado Springs:
Although you can purchase your fishing license online, sometimes you don't want to wait for it to be mailed. The first option is to write down or memorize your temporary ID number. But if you're not comfortable with that, here are a few locations you can purchase a license: Angler's Covey near Old Colorado, Walmarts throughout the city, Big 5 Sporting Goods, The Peak Fly Shop in Woodland Park, Search for locations by ZIP.
Fish Pikes Peak
With three different reservoirs, you'd be hard-pressed not to find a great spot while fishing Pikes Peak. Just up the Pikes Peak Highway past the toll gate, you'll discover huge bodies of water loaded with fish and surrounded by stunning terrain to entertain any non-fishermen you may have brought along. Crystal and South Catamount Reservoirs all multiple fishing methods, North Catamount is flies and lures only. You can fish from the shore or smaller watercraft, but there is no motorized boating of any kind on the reservoir. You do have to pay a fee to get through the gate, but it's not the same price you pay to journey up Pikes Peak. There are bathrooms, covered picnic areas and other amenities that make this a pretty cozy excursion for the whole family.
Fish Types: All the trout.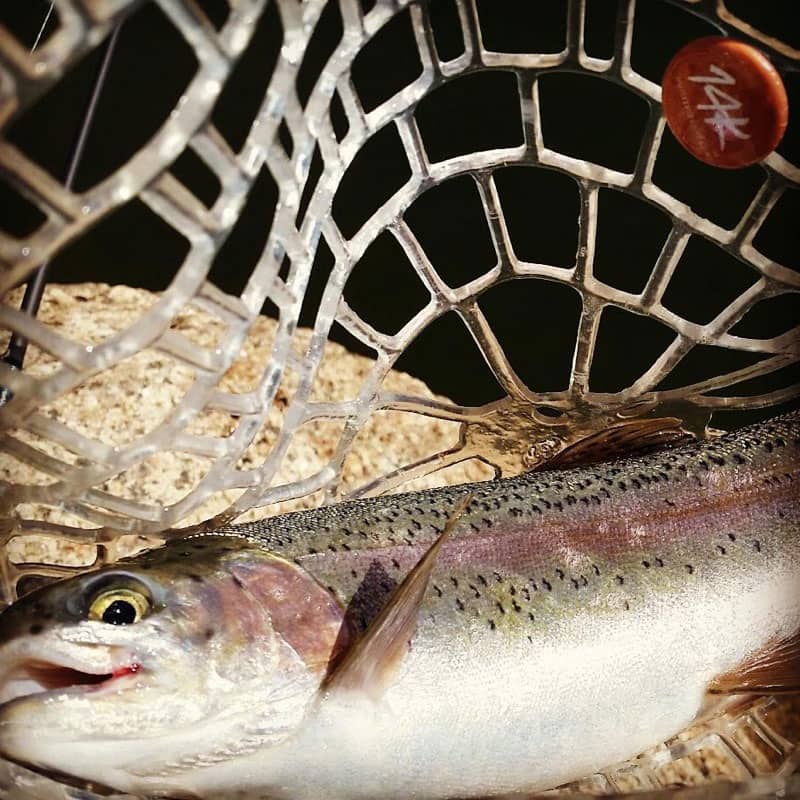 Head to the Plains for Eastern Colorado Lake Fishing, East of Colorado Springs, you'll find quite a few lakes of varying sizes offering multiple types of fish. These lakes are rustic little spots with limited amenities (if any). Think driving down dirt roads over cattle grates to hang out in the grass. Bring good sun coverage, 'cause there ain't a lot to be had, as well as water and snacks (because services are few and far between). You're going to want to watch for sticks, grass and turtles while your line is in the water. Great lakes include Hugo/Kinney and Karval. The best part? Their distance and more minimalist atmosphere means you'll find a lot of peace and quiet. (Like any lake, holidays are still busy).
Fish Types: These lakes are stocked, so the catch can vary. Generally you will find bluegill, trout and catfish.
Fishing in Eleven Mile Canyon or Eleven Mile Reservoir
Where can you experience the joy of river fly fishing or lake fishing with minimal travel betwixt the two? Try Eleven Mile Reservoir or Canyon. In the canyon, fish along the South Platte River and experience challenging and exciting fly fishing amongst boulders, cliffs, trees and curves. In the reservoir, you can take a boat out (or hang on the shore) and catch some big bad fish that will give you a heck of a fight. There's shady spots, camping spots, picnic pavilions and more along either location, making it another great location to spend the whole day. Things to know: The reservoir has had some struggles with invasive species, so review the website carefully to ensure your boat doesn't bring in new problems (or take their current issues to your next lake stop).
Fish Types: Trout, salmon, pike and carp.
These locations are just a sample of what Colorado and the Pikes Peak Region have to offer fishing enthusiasts. Gather your poles, lures, flies and waders and hit the water for days of fishing and fun.