Pride Month Events in Colorado Springs
In case the massive amount of rainbow flags and rainbow merch seen all over Colorado Springs did not clue you in, Pride Month is finally here! We are so excited for this special time of year, where we have the honor of celebrating the LGBTQ+ community here at home in the Pikes Peak region and in the world at large.
The roots of Pride Month were established more than 50 years ago. In the year following the 1969 Stonewall Riots — a response to a violent police raid on the Stonewall Inn in Greenwich Village in New York City — major cities throughout the United States found themselves home to massive gay pride parades each June. The parades grew in size and expanded throughout the nation to other cities of all sizes in the decades that followed. In 1999, Gay and Lesbian Pride Month was established to recognize the anniversary of the Stonewall Riots. In 2011, that designation was expanded further to embrace and honor the entirety of the broad and diverse community.
We have compiled a list of all of the ways you can celebrate Pride this month in Colorado Springs, from parades and pub crawls to prom and fashion shows.
Fashion Show Fundraiser
June 1 | $20-$35 | The Warehouse, 25 W. Cimarron St. | More information
This fun and festive fundraiser aims to bring a little more joy to your world. Hosted at The Warehouse restaurant in Downtown Colorado Springs, the event will feature a whole lot of fashion followed by even more dancing. Proceeds for the event support Pikes Peak Pride, hosts of the annual Pikes Peak Pride event on June 10-11.
Queer Prom: Glowhemian Rhapsody
June 3 | Hillside Community Center, 925 S. Institute St. | $10 | Tickets
Inside Out Youth Services welcomes LGBTQ+ peeps and allies ages 13-24 to an epic prom featuring a live DJ, blacklight glow party, tasty foods and live entertainment. Gather up your favorite neon gear, sassiest safety mask and the desire to dance the night away and make your way to the best prom in the Pikes Peak region. This is a safe event where all folx are encouraged to be their truest selves and enjoy an evening of queer joy and meaningful authenticity. Safety and security are of paramount importance to organizers. Chaperones will be onsite and mingling with attendees. Security will be present and manage any incidents with care and consideration to ensure the safety of all participants. Some form of identification that indicates age will be required for entrance. If you do not have formal wear or need help with admission, contact IOYS for support via their Facebook page. They want to get you to the prom!
Pride Ride
June 7 | $5 | Streetcar 520, 520 S. Tejon St. | Reserve a PikeRide
Join this festive group bike ride for a magical evening that starts and ends at Streetcar 520. You can pre-reserve a PikeRide e-assist bike for just $5. Your contribution supports Pikes Peak Pride, which supports many of the events that make June's Pride Month so special. This is a fantastic opportunity to hang out and make new friends while zipping through the city via bicycle.
Out Loud Men's Chorus
June 8 | $25-$75 | Stargazers Theater | Get tickets
This one-night-only event features a one-of-a-kind cabaret experience starting the Out Loud Colorado Springs Men's Chorus. This awesome crew of outstanding vocalists has performed for Governor Polis's inauguration, as well as many other events in Colorado. Fun, festive and extremely talented, the Out Loud Men's Chorus has created an entertainment experience that is uplifting and affirming — and musically excellent. If you drop $75 for the VIP experience, you'll score a meet and greet, a complimentary drink, access to the VIP hors d'oeuvre buffet and a bag of goodies. Did we mention the VIP has first-come, first-served table seating in front of the stage? You definitely want to be up front for this performance, so be sure to splurge on those special tickets.
Pikes Peak Pride 2023
June 10-11 | FREE | 215 S. Tejon St. | PikesPeakPride.org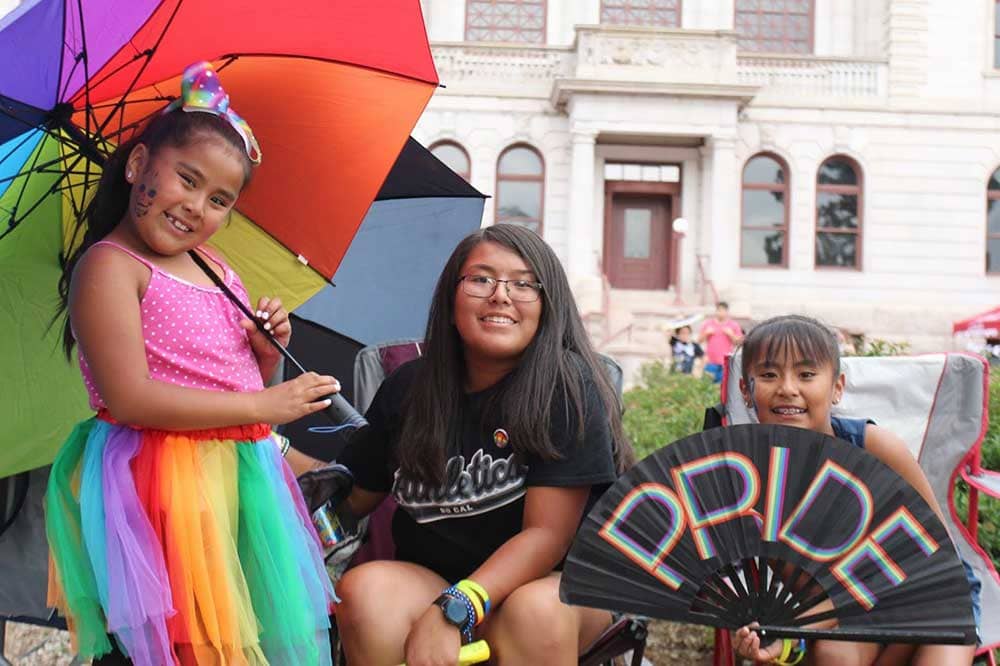 Pikes Peak Pride is the signature Pride event in Colorado Springs, offering two days of festivities and culminating in a massive parade through downtown. The party begins on Saturday, June 10 in Alamo Square Park outside of the Pioneer Museum. From 10 a.m.-7 p.m. Visitors will be treated to live music and entertainment, food trucks, cool vendors and a whole lot of community. This year's theme is the "Power of Pride," a reflection of the tenacity of our LGBTQ+ community in the face of historic violence and discrimination. Attendees will have the opportunity to participate in events to honor the individuals who were murdered during a violent attack on Club Q on November 19, 2022.
This event welcomes all individuals to attend, whether you identify with the LGBTQ+ community or consider yourself an ally to the causes of equality, equity and acceptance.
Pikes Peak Pride Guide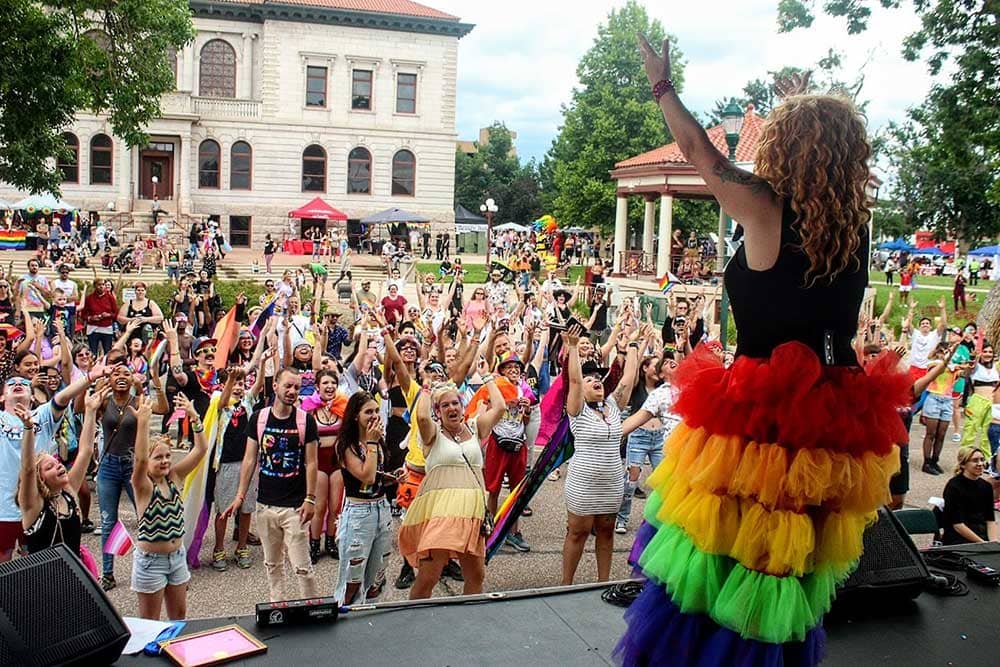 Security: Pride events have always had strict security. The Club Q shooting has only increased the urgency and focus on operating a safe event. Pride is operated as an open event to allow ample room for attendees to leave if a sudden crisis occurs. Per the event coordinators: "We have been working closely with the Colorado Springs Police Department, the Colorado Information Analysis Center (CIAC), and other local agencies to ensure a safe event."
Parking: Downtown Colorado Springs is home to multiple parking garages all within walking distance of the event. Please note that a portion of Tejon Street will be shut down to accommodate the parade on Sunday. We advise you to take advantage of the app-based meter payment system if you park in a street spot. It will allow you to add more time from your phone, so you don't have to hike back to your vehicle.
Food and Beverage: In addition to vendors on location, Downtown Colorado Springs has multiple locally owned restaurants, as well as quick-serve dining for attendees on the move.
Parade Route: The parade for Pride begins in Acacia Park in Downtown Colorado Springs. It will head south on Tejon Street and conclude back at the festival in Alamo Square. If you can attend nothing else, attend the parade. Not only is it a beautiful and joyful experience, but it will also affirm to participants that there is a loving community that embraces them exactly as they are. That's a lot of mileage out of a little bit of cheering!
Femme Fatale Showcase
June 10 | $15 | Steel Pan PNP, 402 S. Nevada Ave. | Tickets
This amazing, all-female event features a variety of performers ready to entertain the masses. You'll enjoy dance, music, tasty food, drink specials and giveaways from the events devoted sponsors. The entire celebration honors Pride Month, so expect to leave feeling honored and empowered.
Manitou PRIDEFEST
June 17 | FREE | Soda Springs Park, 35 Park Ave.| Info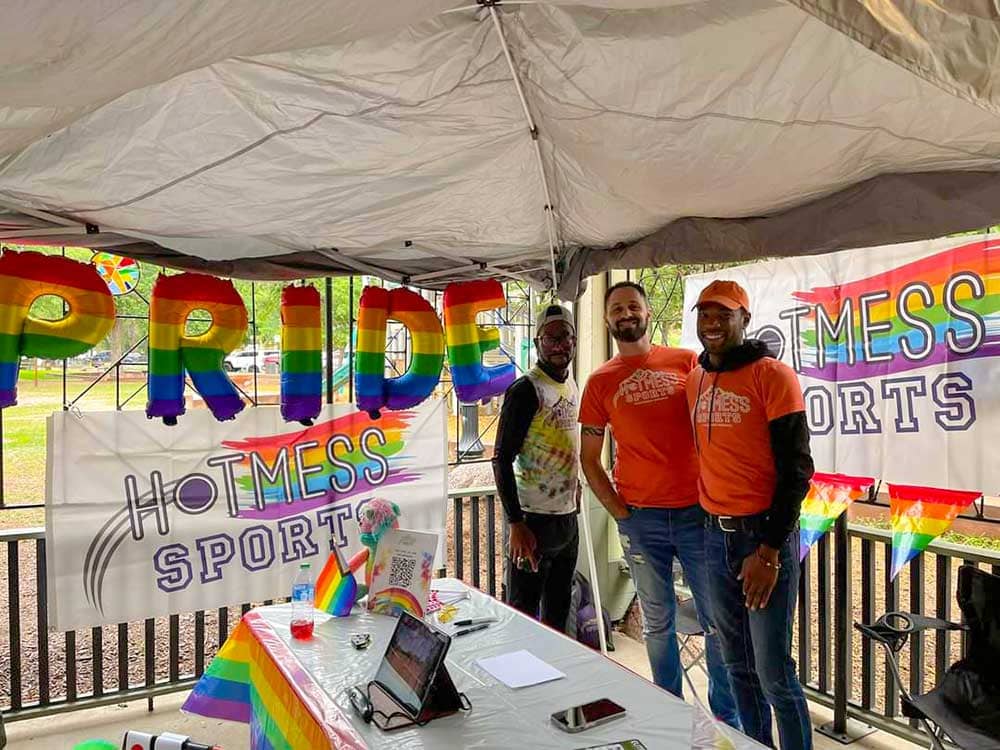 Manitou Springs launched its first PRIDEFEST in 2022 and it was a rousing success. This year's festival aims to be just as exciting and engaging, offering family-friendly fun in Soda Springs Park. This year's event offers a drag show, rainbow market, chances to win great prizes, poetry, live music and much more. Attendance is free, which makes it even more rad, considering their epic lineup of drag queen star power on the list to perform. However, bring a little cash to participate in games or the chance to win cool prizes.
Parking: Manitou parking is notoriously difficult to find in summer months. Arrive early to secure your spot at one of the local lots or via on-street parking. Do not park in a permitted area. You will get a ticket and you will be sad. You can also rideshare into downtown Manitou Springs or snag a PikeRide in Old Colorado City or Downtown Colorado Springs and beat all the traffic.
Food and Drink: Find food at a participating vendor or pay a visit to one of the many locally owned and operated restaurants in town.
Pride Prom (For Grown Folx)
July 15 | $15 | Ivywild School, 1604 S. Cascade Ave. | Tickets
Yes, this event is in July, but we don't want to wait to share it. This 21+ prom (zero exceptions to this policy) welcomes queers and allies to dance their collective booties off. Photographers will be on hand to snap photos of you in your prom gear so you can commemorate the experience. Your night includes a highly entertaining drag show, access to food and booze from restaurants in Ivywild and music provided by a live DJ.
While we have focused on the joyful events ahead for Pride Month, we also wish to acknowledge just how meaningful this year's pride events will be to our community. On November 19, 2022, a violent killer murdered five beautiful, unique and precious individuals in Club Q, an LGBTQ+ club located in central Colorado Springs. Even more patrons were injured by the spray of bullets and in the chaos that followed. The psychological impact on patrons and the queer community at large has been devastating as well. Club Q was a place that was supposed to be safe and protected from the pervasive violence queer people are threatened with on a daily basis.
In closing, we would like to honor the victims of this hateful crime by sharing their names here today. We hope you will keep them in your thoughts.
Kelly Loving
Pronouns: She/Her
Daniel Aston
Pronouns: He/Him
Derrick Rump
Pronouns: He/Him
Ashley Paugh
Pronouns: She/Her
Raymond Green Vance
Pronouns: He/Him
We would also like to recognize the heroic actions of Army veteran Richard Fierro and Navy petty officer Thomas James. Both individuals managed to subdue the perpetrator at great risk to their own lives. We are grateful for their heroic actions, which prevented even more lives from being stolen that evening.