Spring break is upon us...
and we're inviting people near and far to ditch the beach and opt outside in the incredible splendor that is Colorado and the Pikes Peak region. Why spend hours in the blazing sun on a too-crowded shore when there is a veritable paradise right here in the Rocky Mountains? Sand in every crevice? Jellyfish and sharks brushing up against your legs while you swim? Excessive fist-pumping to bad 90s remixes? Yeah, we can't think of a good reason either. With that, we're sharing our favorites ways to play and why Colorado Springs is putting the spring in spring break this season. Knowing the unpredictable weather that is springtime in the Rockies, we've shared indoor and outdoor attractions and activities so you can warm up and chill out if we get a snow day. Let's get started!
Opt Outside for Spring Break in Colorado Springs
Colorado's most popular attraction is the scenery. We can't tell you how many people we meet each week who moved to Colorado after being captivated in a single visit. If you want to get out and explore or if you're a local reacquainting yourself with a nice little staycation, these Pikes Peak region attractions are sure to please.
Pikes Peak—America's Mountain
That towering gem that inspired America the Beautiful is one of the most accessible fourteeners in the world and you can explore it all you want during your spring break adventure in Colorado Springs. While we don't advise hiking it in the spring due to unpredictable weather, you still have options, like driving up the Pikes Peak Highway and exploring the trails near points of interest or taking the Broadmoor Manitou and Pikes Peak Cog Railway to the summit from its new train station in Manitou Springs. You can also catch a ride with Pikes Peak Tour by Gray Line and relax as someone else does the driving. At the new Summit House at the peak of the Peak, you can munch on hot, fresh donuts and pick from a variety of souvenirs. 
For maximum spring break shenanigans in Colorado Springs, Adventures Out West could almost be considered your one-stop shop. You can roam the Pikes Peak region via their open-air jeep tours, zipline from their natural platforms near Manitou Springs, or even schedule a hot air balloon ride. The popular outfitter will let you curate an unforgettable experience that will beat any beach-themed vacation, guaranteed.
Garden of the Gods can also be toured via horseback at the only stable allowed to operate in the much-loved park. With options for riders of all skillsets, you and your companions will be treated to a lovely ride through the interpretive park led by confident, friendly and safety-focused guides. The horses are friendly, and the staff is hilarious and deeply knowledgeable about the park and the Pikes Peak region. 
Towering rock formations and easy trails make this nationally recognized, completely free park a wonderful place to visit for everyone in the family. Wide, paved trails make the park accessible for everyone and the nature trails that weave around the park offer moderate challenge for hikers who want to explore the flora and fauna of the park. Stop into the Garden of the Gods Trading Post for an après-hike snack and pick up a gift or memento from the thousands of items offered in this community landmark. 
Fabulous and Family-Friendly Fun in the Pikes Peak Region
You don't have to look any further than the Pikes Peak region if you're hoping for a memorable and family-friendly vacation this spring break. There is a lot to do here in Colorado Springs and beyond and you'll find we have far less crowding that our inexplicably popular counterparts outside the state.
The Royal Gorge Bridge and Park
While the Royal Gorge Bridge is no longer the highest suspension bridge in the world, it remains the most awesome suspension bridge in our little Colorado hearts. This amazing park has it all: stunning views, fun activities and rides that with thrill and terrify you. You can cross the gorge via gondola, check out popular rides or simply just gawk at the Arkansas as it crashes more than 956 feet below. 
The Broadmoor Seven Falls
Seven falls has long been a favorite destination for visitors. During spring break, you may have the unique opportunity to catch the falls while they are still frozen from chillier temperatures. If not, the falls are still astounding, with a trail running alongside so you can get up-close to all that splashing beauty. Grab a snack from the snack bar and pay a visit to the rock shop to collect a colorful crystal to commemorate your trip.
Cave of the Winds Mountain Park
Everyone loves to explore caves, especially when they can do so safely without years of experience and expensive equipment. Cave of the Winds offers a fascinating tour through epic formations, dark caverns and stalactites and stalagmites. Outside the cave is just as much fun as the inside with an obstacle course, cool rides and a gift shop that will make any rockhound jump for joy. 
The Cheyenne Mountain Zoo
Most cities will have some sort of zoo to explore when you visit, but no city in North America has a mountainside zoo like Cheyenne Mountain. You and your family will get to meet a variety of cool animals as you explore, like elephants, tigers, bears and moose. The Cheyenne Mountain Zoo also has a lot of activities and interactive exhibits like the petting zoo and the Big Backyard. The old-fashioned carousel is always a hit with adults and kids alike and you'll find lots of places to stop for snacks or enjoy a brief timeout from roaming the zoo. 
Have a Small-Town Adventure
The Pikes Peak region has the privilege of being home to several unique and quirky small towns that are easy to get to and super delightful to explore. If you're more of a walk-shop-dine kind of vacationer, you won't be left behind here in Colorado. We've got what you need.
Dining and shopping abound in this historic town conveniently located between Manitou Springs and Colorado Springs. Dozens of locally owned businesses and restaurants line the streets, offering hours of entertainment as you stroll, shop and dine to your heart's content. Old Colorado City is also a great place to pick up a PikeRide bicycle to explore the town or pay a visit to nearby downtown Colorado Springs or Manitou Springs. 
The quirkiest of quirky small towns, Manitou Springs is an eclectic place to spend spring break. You can hike the Intemann Trail behind the town, shop its locally owned businesses or wine and dine at a variety of restaurants. Manitou Springs is also home to an authentic arcade where you can play penny games, skee-ball, classic video games and modern games. Up the hill near the Cog Railway's train station, you'll also find Miramont Castle, where you can stop for tea and check out the region's coolest castle. While you're visiting, be sure to check out the town's many art galleries. The arts community in Manitou is second to none and you'll find art for every taste.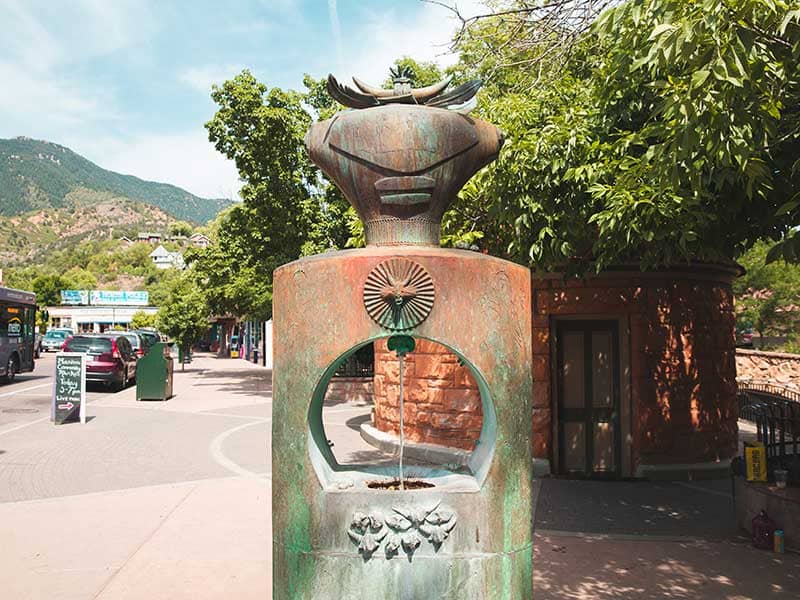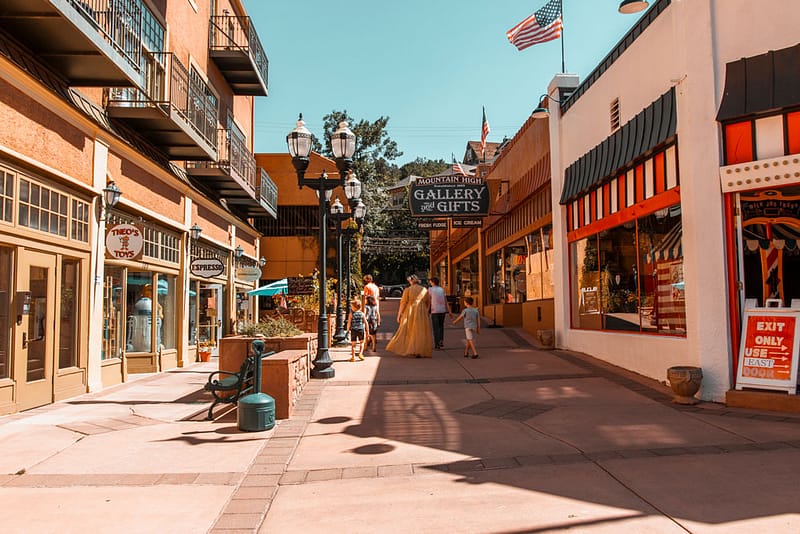 Explore these Educational Colorado Springs Area Attractions
Just because the kids aren't in school doesn't mean they are banned from learning during their spring break vacation. And in the Pikes Peak region, education is synonymous with fun at all of our engaging, hands-on attractions. Check out these awesome attractions to mix a little learning in with your adventure.
The Space Foundation Discovery Center
Is your kid a space case in all the best ways? The Space Foundation Discovery center has cool, hands-on exhibits complete with activities and artifacts all related to the science of space. If your kid is super into STEAM, the Discover Center offers a rad day camp during spring break, complete with crafts, space and science activities and lots of friendship and fun. 
The Manitou Cliff Dwellings
If you want to get your educational fun outside, the Manitou Cliff Dwellings are a literal walk back in time to see how the indigenous peoples of modern-day southeastern Colorado lived their lives centuries ago. The dwellings were carefully transported to the cliffs above Manitou springs more that 100 years ago and reconstructed with strong materials that allow visitors to touch and explore these monuments to a complex and rich culture.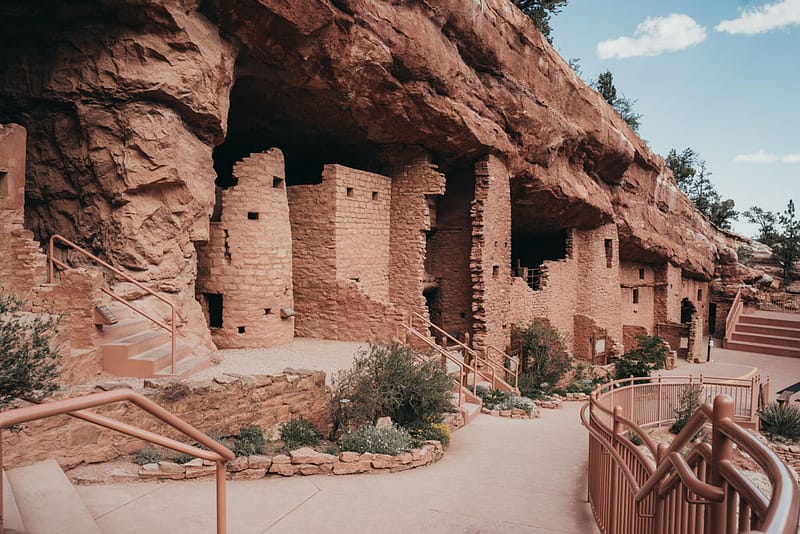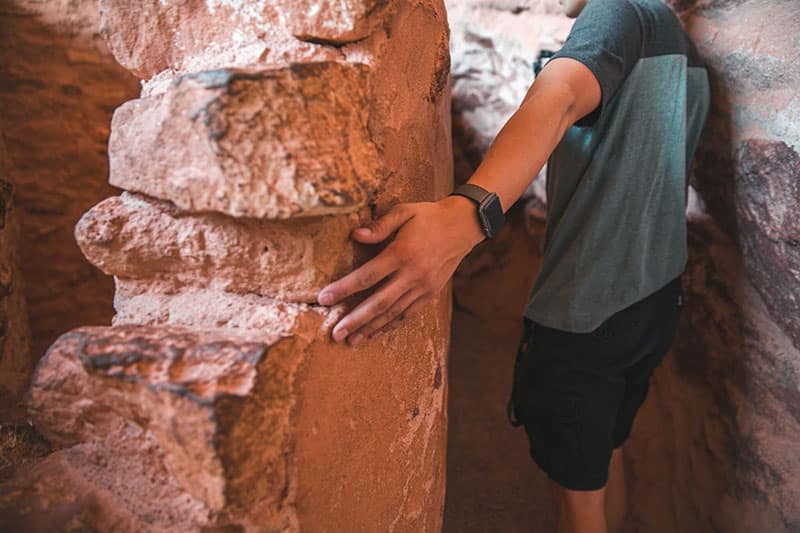 The Wild West Ghost Town Museum
Moving back to the great indoors, the Wild West Ghost Town Museum is incredibly cool and highly entertaining. Like the Cliff Dwellings, the museum has real structures reconstructed from ghost towns across Colorado. You can take a peek through shop windows to see what sort of wares were sold in the way back when, snap photos of real wagons and play the afternoon away at the arcade shooting gallery. Kids and adults alike also love the Ghost Town's gold panning activity, where you can pick through gravel in running water and seek your (tiny) fortune in the water. 
The U.S. Olympic and Paralympic Museum
Sports enthusiasts cannot stop raving about this unique museum dedicated to the epic feats of the country's most promising and talented amateur athletes. With state-of-the-art digital displays, hands-on exhibits and all the sports memorabilia and artifacts you could ever want, it's easy to see why the U.S. Olympic and Paralympic Museum has made the list of top travel sites as a top destination. On top of all that, the museum is one of the most accessible in the world, meaning that everyone, no matter their unique needs, can enjoy the experience.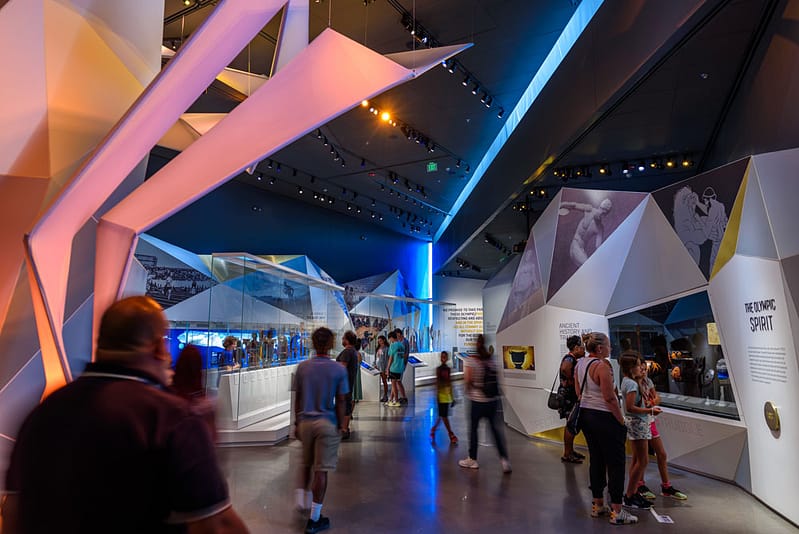 The Western Museum of Mining and Industry
Last, but never least, the Western Museum of Mining and Industry is an exceptional attraction for anyone who is fascinated by rocks and mineral and even kiddos who are into big, bad construction machinery. The Mining Museum has acres of space packed with giant mining equipment that you can check out outdoors. Indoors, you'll find cool exhibits on mining in Colorado and try your hand at more gold panning. The museum is a fantastic way to learn about an industry that has built the success of the state and the country!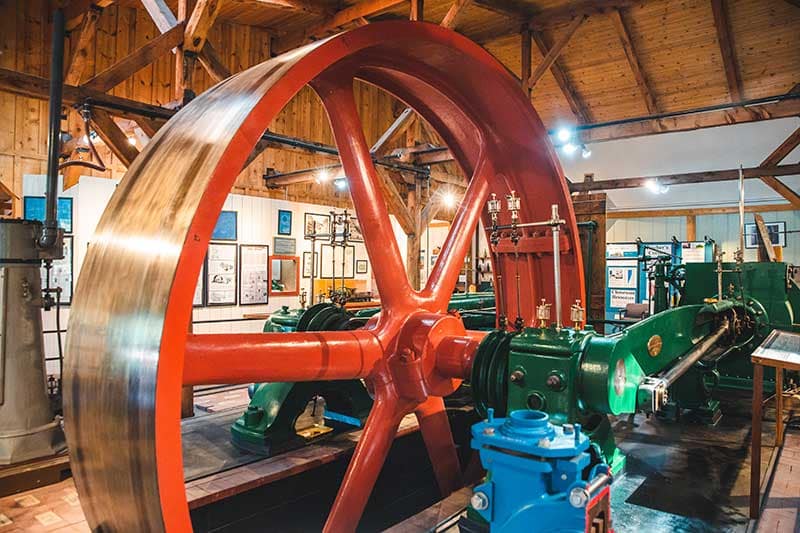 Don't worry...
We aren't going to judge you if you decide to go visit some salty, fish-filled ocean and get covered in sand that will never disappear (hello nature's glitter). Well, maybe just a little bit. However, we can assure you that should you decide to visit the Pikes Peak region this spring break, you'll have so much fun you'll never want to leave. And if you already live here? You'll remember exactly why you made the (brilliant) choice to do so.