Romance is in the air and we've got the lowdown on love and Valentine's Day in Colorado Springs. Whether you're looking for a special evening for your longtime partner in crime or a celebration of singlehood with your BFF, there's no shortage of Valentine's Day fun to be had. Now, if you're a person who thinks this is just a holiday created to sell chocolate (cough, cough, love Grinch), we still think you should read on. You might find your little anti-Valentine's Day heart grow two sizes too big … or you might ignore us and binge on discount chocolate the following week instead. For the rest of us, the hopeless romantics, the seeking singles, the newlyweds and oldlyweds, the platonic best friends and everyone in between, this love's for you.
Valentine's Day High Tea at Miramont Castle
The Queen's Parlour is a gorgeous place to treat your significant other this Valentine's Day. Decorated in a luxurious Victorian style, complete with lace tablecloths and delicate china, you and your guest will feel quite royal indeed. Miramont's romance specialists promise a specialized High Tea, which means you'll get multiple types of tea, tasty scones and other fab fare for an easy $42.50pp, tax and gratuity included. This tea is at 10:30 a.m., 12:30 p.m. and 2:30 p.m. Feb. 12-14. These seats fill up fast, so you can't delay in making your reservation. Please call 719-685-1011, or 719-884-4109 to make a reservation.
Romance in Manitou Springs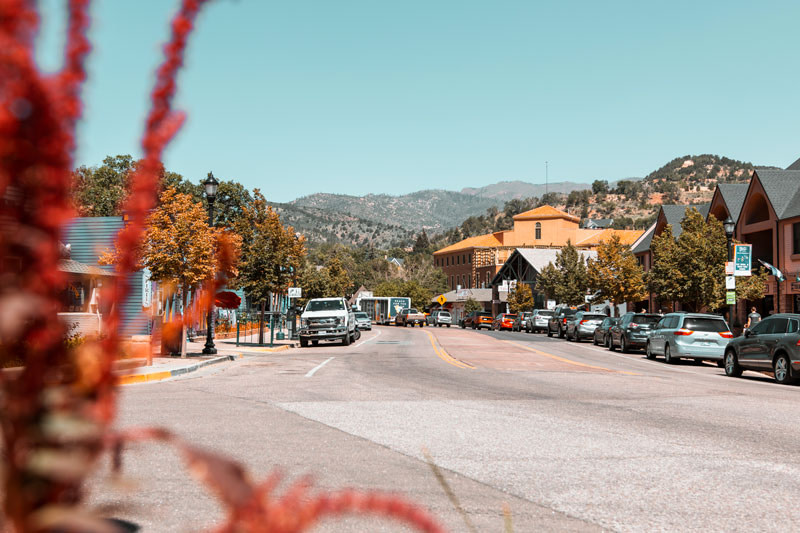 The city of fresh and fine healing springs is a hotbed of romance this time of year. Take your beloved on an evening stroll and then pop in to one of the local restaurants for dinner in Historic Manitou Springs. Reservations are a must! Super romantic spots include Mona Lisa Fondue, Swirl Wine Bar, and the Cliff House. For a more casual experience, check out The Loop, Manitou Brewing Company, Hell's Kitchen Pizza and Adam's Mountain Café.
Haunted Lantern Tour: My Bloody Valentine with Cave of the Winds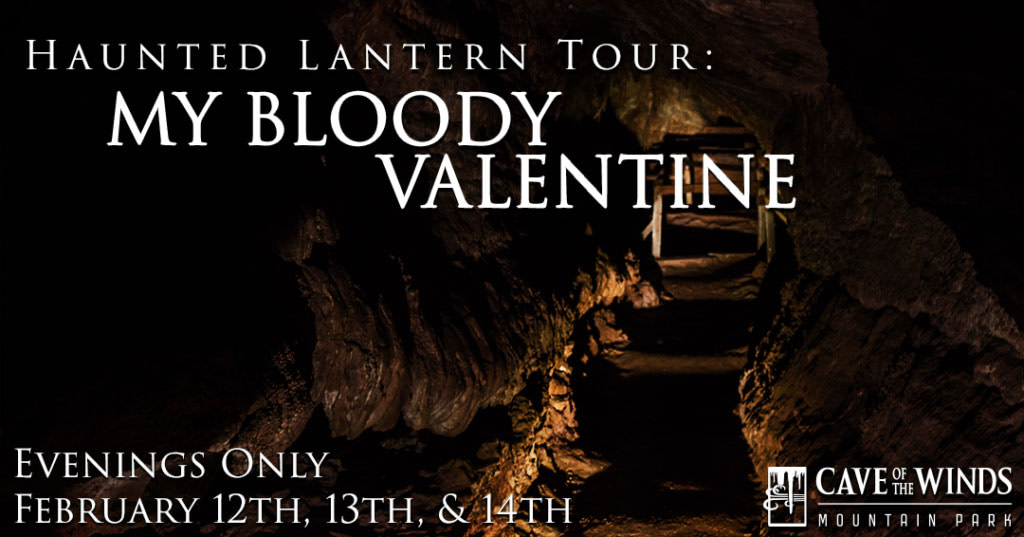 For a limited time, take a Journey into fear on Cave of the Winds exclusive Haunted Lantern Tour: My Bloody Valentine! With only a handheld lantern, wind your way deep inside Cave of the Winds and hear spine-chilling ghost stories, learn about unexplained phenomena and the true raw history of Cave of the Winds. This Haunted Lantern Tour has extra spooky appeal for those of you looking for hair-raising fun!
February 12th, 13th, and 14th, 2021 Only
Cost: $45 per adult (ages 13+)
Due to some disturbing content children under the age of 13 are not permitted.
This tour is not recommended if you have knee or back problems, heart or respiratory conditions, trouble seeing in dimly lit areas or if you frighten easily.
This tour will require you to go through a passage about 250′ feet long and about 48″ inches high, twice, while carrying an open flame candle lantern.
The only source of light during the whole tour will be an open flame bucket lantern, which will provide only dim lighting.
The Haunted Lantern Tour will last about 2 hours
Book your tour here
Take a Relaxing Drive to the Top of Pikes Peak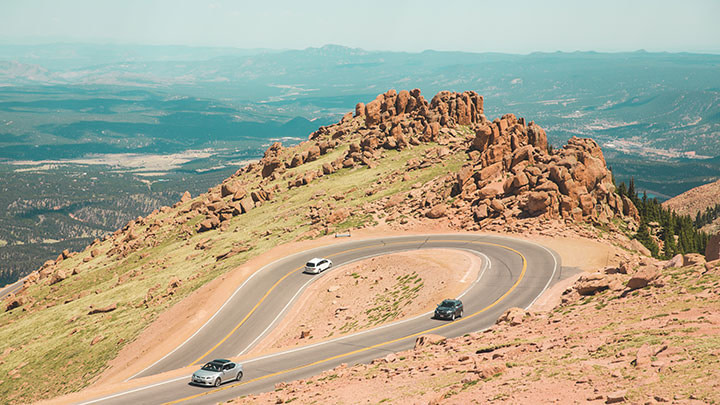 Cruise to the summit of Pikes Peak and gaze lovingly into the eyes of your Valentine when you stop to enjoy the views along the drive! With ample photo ops and fresh air, you'll have plenty of quality time to talk, hold hands and be a couple. Stop in at one of the gift shops at mile 6 or 13 for some homemade fudge (without chocolate, is it even Valentine's Day?) warm beverages and a souvenir to remember your date. Valentine's Day at 14, 115ft!
Cheyenne Mountain Zoo's Got Loveable Fun for the Kids
Enjoy the night off and let the kids have some fun for a kids only Valentine's Pizza party! Kids will tour the Cheyenne Mountain Zoo after dark, connect with nature and get to spend the night at the zoo. It's $40.75 for members and $45.75 for non-members. Kids must be 5 years and over to attend. These overnights fill up incredibly fast, so do not delay in reserving your spot!
ProRodeo Hall of Fame "Spread the Love"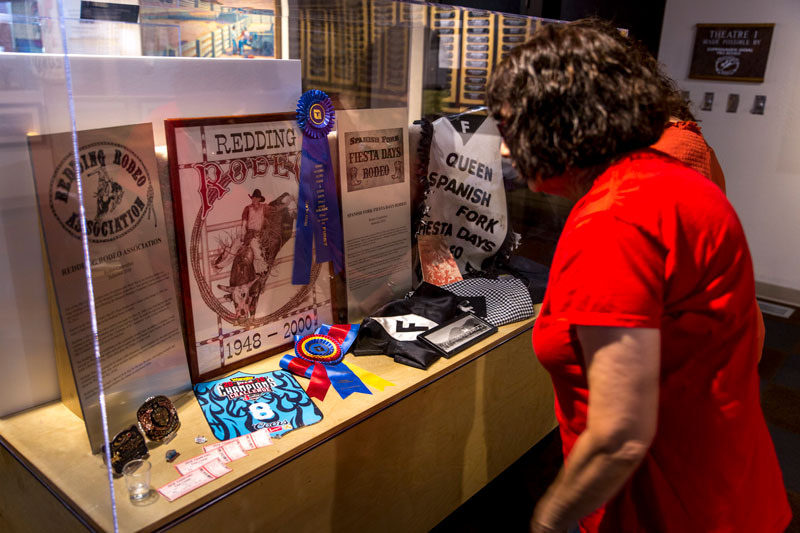 ProRodeo is spreading the love so that you can show your Valentine that you care and appreciate them with a "lovely" item from their gift shop! Take 25% off any one regularly priced item in the Gift Shop on Valentines's Day. Discount is good on only one regularly priced item. Not good with any other offer, discount or clearance item.
With so many options for Valentine's Day in Colorado Springs and the Pikes Peak region, there's really no excuse not to have some sort of outing — yes, even for those who don't believe. Oh, and for you non-couple-y folks? There's absolutely zero reason not to take you and your favorite friends out to do any one of these fun activities. After all, love is love and that's what the holiday is all about. Pick your favorite and start planning right away!