Valentine's Day in Colorado Springs and the Pikes Peak Region
Romance is in the air and we've got the lowdown on love and Valentine's Day in Colorado Springs. Whether you're looking for a special evening for your longtime partner in crime or a celebration of singlehood with your BFF, there's no shortage of Valentine's Day fun to be had. Now, if you're a person who thinks this is just a holiday created to sell chocolate (cough, cough, love Grinch), we still think you should read on. You might find your little anti-Valentine's Day heart grow two sizes too big … or you might ignore us and binge on discount chocolate the following week instead. For the rest of us, the hopeless romantics, the seeking singles, the newlyweds and oldlyweds, the platonic best friends and everyone in between, this love's for you.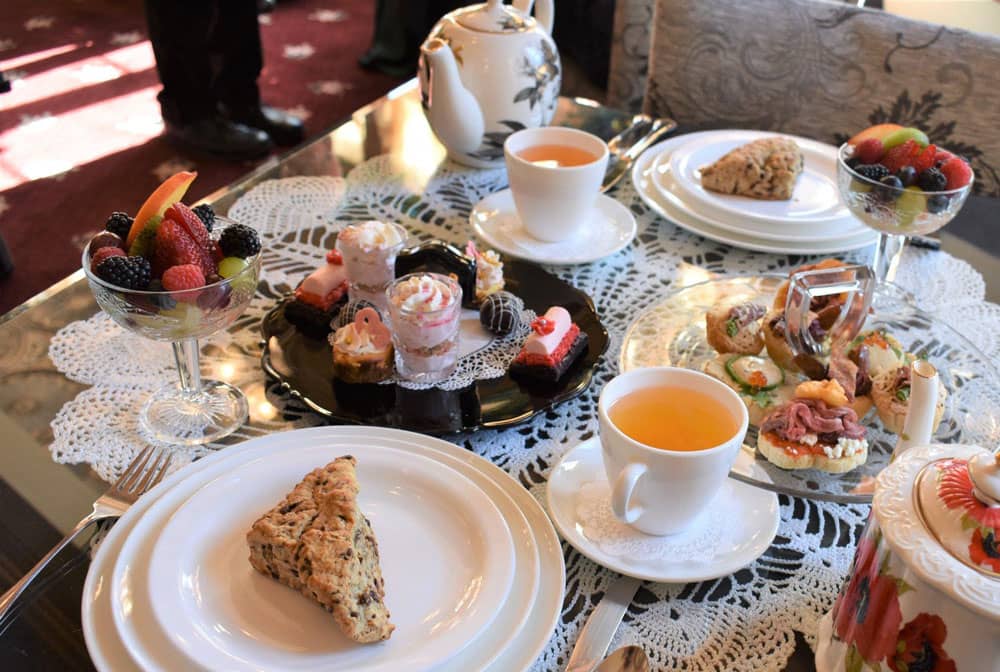 Valentine's Day High Tea at Miramont Castle
Think outside the candy box this Valentine's Day with a date for High Tea at The Queen's Parlour in Miramont Castle. Luxuriously appointed with beautiful Victorian décor, Miramont's tearoom has long been a special place for special events. Valentine's Day is no exception and the castle's team of love experts make every effort to impress to make the day memorable. High tea is more than sipping steaming cups of leafy goodness. It's a four-course experience featuring delightful scones and toppings, seasonal fruits, tea sandwiches and some of the most scrumptious desserts around. You and your guest will get your choice of two different teas during the meal. While the tearoom is certainly romantic, it also makes a lovely venue for celebrating the lasting bonds of friendship and camaraderie. Tea off for just $45 per adult or $30 per child, tax and gratuity included. Seatings available at 10:30 a.m., 12:30 p.m. and 2:30 p.m. Feb. 10-12 and 14 (V-day). Reservations are required and guaranteed with a debit or credit card. These seats fill up fast, so you can't delay in making your reservation. Please call 719-685-1011, or 719-884-4109 to make a reservation.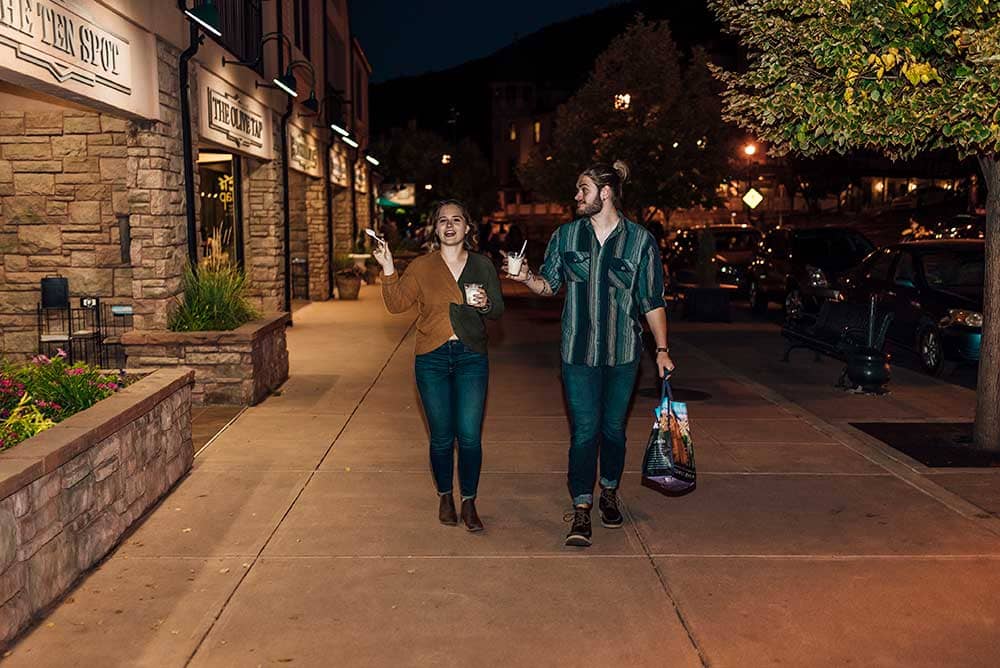 Dine and Drink in Manitou Springs
There are lots of ways to wine and dine your sweetheart in the lovely town of Manitou Springs. The town is so in love with love that they even have a real-life Lovers Lane! Manitou is a very walkable destination packed with eclectic shops and lots of locally owned pubs and restaurants. If you have a craving for it, you're probably going to find it tucked along the main drag. If you're looking for peak romance, the Mona Lisa is the perfect blend of atmosphere and tasty food, plus they have their own wine bar. If vino is all you care about, you can also stroll on over to Manitou Winery for even more options. Venues like Lulu's and Armadillo Ranch offer live music most weekends, so you can add local entertainment to the agenda, too. Of course, there's nothing wrong with snagging an ice cream cone from one of the local shops or picking up a bowl of baby beignets to go from Rocky Mountain Beignet for dessert. Maybe take your treats down to Lovers Lane for a sweet walk with your beloved while you're at it. We won't tell a soul.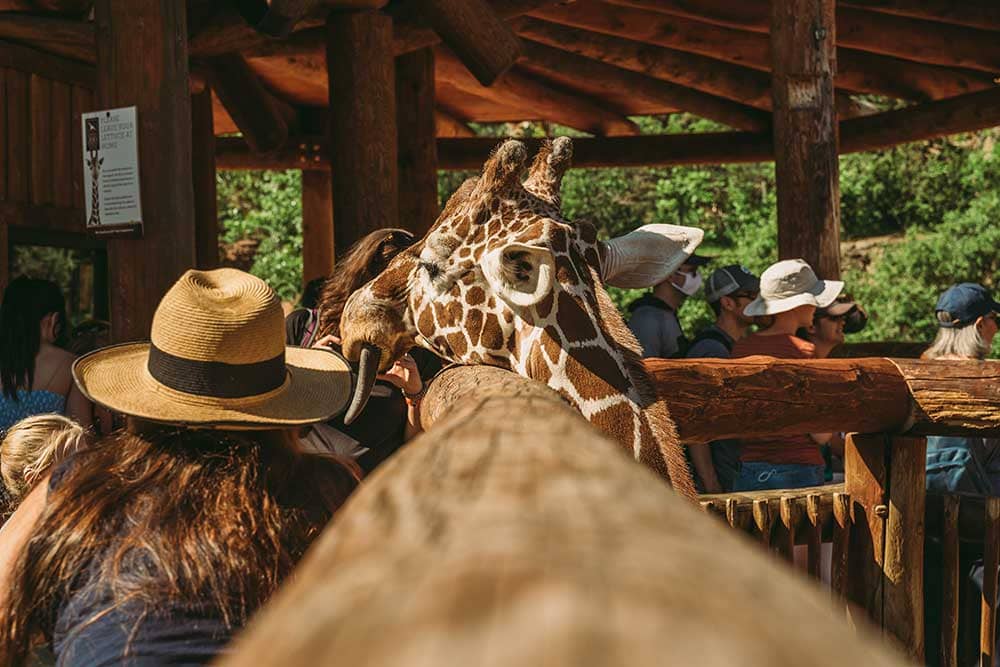 Adopt Love at the Cheyenne Mountain Zoo
Show some love to the animal fanatic in your life with a visit to the Cheyenne Mountain Zoo. The mountainside zoo offers plenty of opportunities for handholding and gazing out on incredible views in addition to oohing and aahing over adorable animals. While a day at the zoo is its own special present, you can take your V-Day game to the next level by adding in a special gift — adopting one of the zoo's many sweet and sassy animals. For just $65, your favorite human can be a loving and faithful contributor to their favorite animal or the zoo's featured animal, the African penguin. The adoption package includes a full-color photo, an adoption sheet and monthly recognition for being a sponsor. Not only that, it comes with a soft plush stuffed version of the animal you are adopting. Your choices include zebras, elephants, giraffes and bears. These packages sell out quickly. In fact, many other animal adoption packages are already gone, so it's best to make your selection ASAP. Pro tip: Take a trip to the zoo and gift the stuffy as a surprise when you visit the adopted animal's enclosure. 
Kids Only Valentine's Day Starlight Safari Pizza Party & Tour
Want three hours to yourself for a dinner out over Valentine's weekend? The Cheyenne Mountain Zoo isn't just offering up great gift ideas this year! Drop of your mini mes on Saturday, Feb. 11 for a kids-only evening hanging with the zoo crew. The evening begins with a pizza party, which is honestly the best way to start just about anything. Kids will enjoy a tasty dessert and then head out on an evening tour to meet the animals that don't cuddle up in their den once the sun goes down. Attendees may even get the chance to experience some up-close animal encounters. The event runs from 6-9 p.m. and you truly can drop off the kiddos and have a nice evening. The zoo happens to be mighty close to amazing food in Old Colorado City (more on that further down), so it will be easy to maximize that precious free time. The cost is $65.75 for members and $70.75 for non-members. For the record, we won't judge you if your date consists of grocery shopping or staring into space. You don't even need to be going on a date. Just enjoy the peace.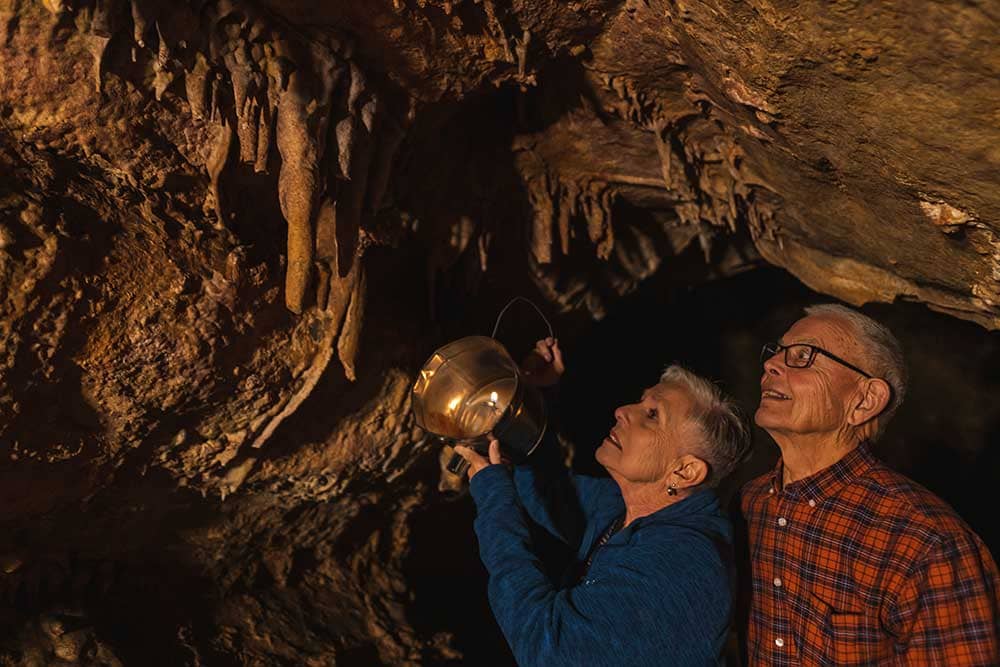 My Bloody Valentine Tour at Cave of the Winds
If your sweetheart is anything but traditional, we've got an unforgettable Valentine's Day event you just won't want to miss. Take a journey of fear in the coolest cave in the Pikes Peak regions, Cave of the Winds. The title is a tad scary, but we promise you won't be pursued by a vengeful serial killer at any point on your date (but you still have to sign a release). You and your guest will be given handheld lanterns and invited on a subterranean adventure filled with spooky tales, local history and a little unexplained lore. Tours run Feb. 10-12 beginning at 6 p.m. and cost just $45 per adult for a two-hour excursion. Now, this may not sound like the most romantic event in the world, but it has been proven that fear is an excellent aphrodisiac and a great excuse to cuddle close and hold hands by the flickering light of your lantern. This adventure is actually scary, so it's not advised for folks who don't dig fear. We also advise that you leave the heels and suits at home for this one (or change in the car before dinner). And while we are on the subject of dinner …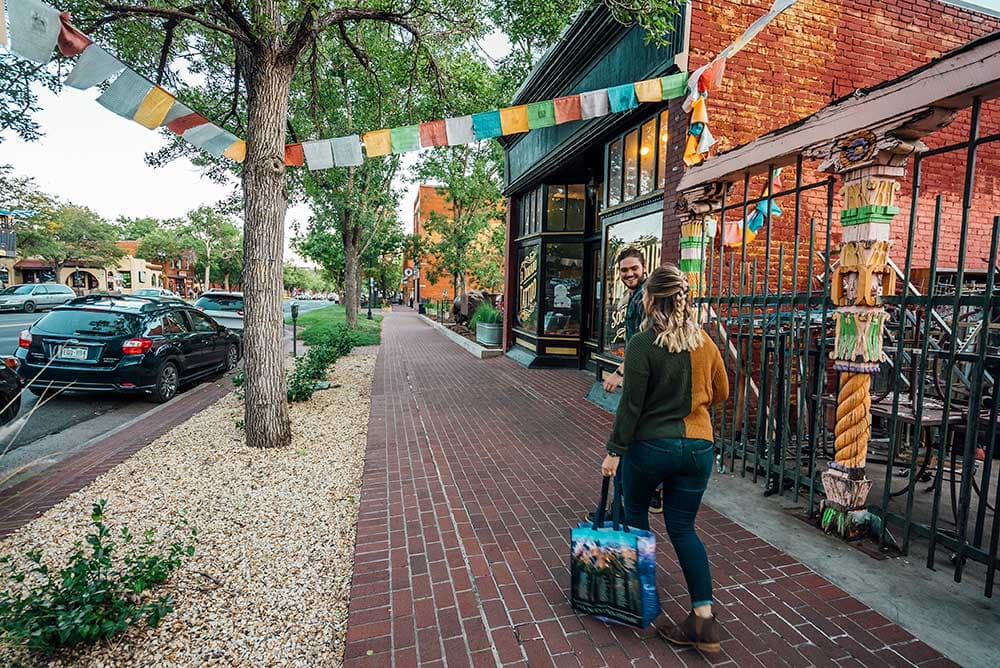 A Tasty Time in Old Colorado City
Old Colorado City has long been known for having some of the best restaurants in the Pikes Peak region. You can start the day off right with a Valentine's Day breakfast over at Bon Ton's Café, where they often have tasty, themed pancake specials and excellent hearty meals. For a light lunch, you can pay a visit to the British Pantry for a spot of tea or enjoy lovely small plates at TAPAteria. Monse's Taste of El Salvador is another light option and their papusas are great for people with dietary restrictions. The whole menu is 100% gluten-free. Old Colorado City is not weak in the dinner department, either. From great Greek fare at Jake and Telly's (hello octopus), to down-home cooking at the Mason Jar, you'll find a lot of ways to enjoy an evening with your sweetie or your fellow singles. While we've recommended a few places, this list isn't even the tip of the iceberg. Your best bet is to park the car and follow your heart … er … nose. No matter what you pick, you're going to leave happy and full. 
Singles Valentine's Day Sound Bath
The purpose of this soothing event is not to help you find love with another person, but to invest in loving yourself. The immersive experience can be found at Singing Bowls of the Rockies in Old Colorado City, a beautiful space that exudes positive energy. Attendees will enjoy 70 crystal singing bowls and Tibetan singing bowls, plus other instruments from around the world. The focus of the event is acceptance — learning to let go of the negative perceptions you might have of yourself and embracing self-love. The sound bath is a group event that is designed solely for singles, to honor them as whole, valuable individuals and help them celebrate themselves, relax, connect with others and leave refreshed and rejuvenated. The event is $36 and runs from 6:30-8 p.m. on Valentine's Day. The venue can provide pillows and a floor mat, but they recommend you bring your own comforts. 
Thai Yoga for Couples
You might be wondering just how romantic an evening of exercise can by, but trust us, this event is more than poses. Sun Mountain Center in Manitou Springs has created a dynamic event centered on the aphrodisiacs of restoration and relaxation. Guests will move through a series of poses that involve restorative massage and soothing touch, focusing on one another. After the yoga session ends, guests will be served tasty appetizers, wine, Manitou lemonade and a dessert tart. Give your partner the gift of focus — on each other and the love that bonds you. Dress in comfortable clothing that allows freedom of movement. The event is $75 per couple and runs from 5:30-7:30 p.m. on Valentine's Day. That means you can still pay a visit to Manitou Springs or venture home to relax some more. 
With so many options for Valentine's Day in Colorado Springs and the Pikes Peak region, there's really no excuse not to have some sort of outing — yes, even for those who don't believe. Oh, and for you non-couple-y folks? There's absolutely zero reason not to take you and your favorite friends out to do any one of these fun activities. After all, love is love and that's what the holiday is all about. Pick your favorite and start planning right away!