Garden of the Gods Trading Post
Hours
Daily from 9 a.m. - 5 p.m.
*Updated with daily COVID info
Do I have to leave my dog in the car?
NO WAY! We love well behaved four-legged family at the Garden of the Gods Trading Post. Please keep them on a leash and clean up after them.
How long has the Trading Post been around?
The front room was built in 1929, but original owner sold hand carved trinkets at a small stand near the Kissing Camels starting in 1910, when he was only 12 years old! Since then, the Garden of the Gods Trading Post has been owned by only two families.
Can I order stuff online?
In the Balanced Rock Cafe we have burgers, including our famous Buffalo Burger, sandwiches, wraps, and salads. Be sure to try the house-made chips! In the Kissing Camels Coffee Shop, we serve a wide selection of Starbuck's coffee and drinks, ice-cream from the Old Colorado City Creamery, and several other desserts. In the main part of the store, you'll find 30 different flavors of fudge that we make in-house, a huge selection of local jams, jellies, hot-sauces and candies.
Sustainable Travel in the Pikes Peak Region: Staying Green in Colorful Colorado
Sustainable travel isn't just about carbon offsets & transportation choices; they're lots of ways that you can be conscious when you visit Colorado Springs
Enter to Win Season's Passes, Tickets and More to Top Attractions
Enter to win one of these great prizes now through December 1, 2020.
Spring Break in Colorado Springs
Spring Break is nearly here and we have a brave proposition in Colorado for those of you seeking adventure in your week away from the grind of school and responsibility.
Holiday Shopping in Colorado Springs
We've got holiday shopping alternatives in Colorado Springs and the Pikes Peak Region and we're sharing them right now! See the list.
More attractions like this
Flying W Ranch Chuckwagon
Pikes Peak Tour by Gray Line
Cave of the Winds Mountain Park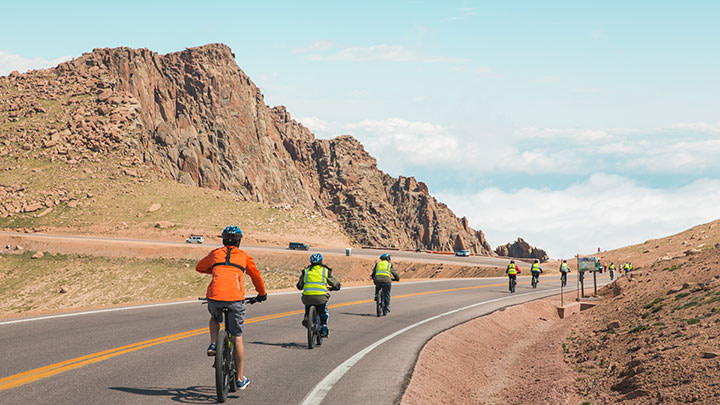 Challenge Unlimited- Pikes Peak by Bike
Cripple Creek and Victor Narrow Gauge Railroad
Echo Canyon River Expeditions