Pikes Peak – America's Mountain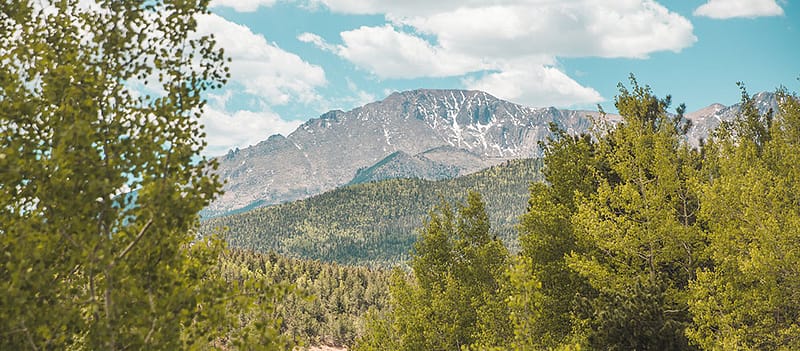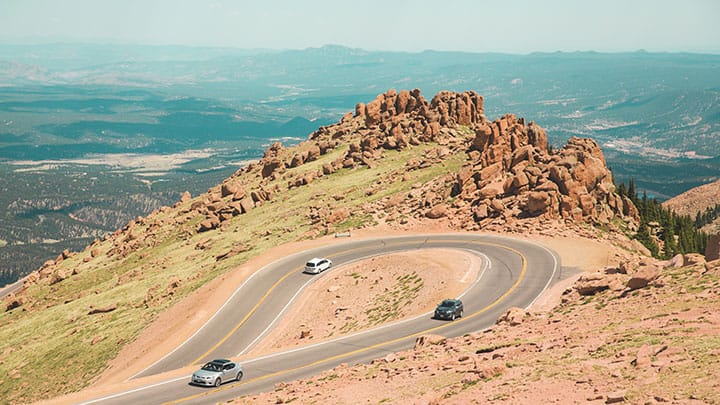 How do I get to the Gateway entrance?
Pikes Peak- America's Mountain and the entrance to the Pikes Peak Highway are located West of Colorado Springs in Cascade. Follow these directions or enter 5089 Pikes Peak Highway, Cascade, CO 80809 into your GPS or Phone.
Off Highway 24: – Head West past Manitou Springs. Turn Left at the First Light (Fountain Ave) into Cascade. You will run into the Pikes Peak Gateway.
Have a minimum of a ½ tank of fuel.
What do I do if I start to feel dizzy or lightheaded?
Symptoms of altitude sickness include headache, dizziness, poor appetite, nausea, and impaired judgement. The best treatment is to retreat to lower altitude. Drinking plenty of fluids and acclimating to the area prior to visiting can help with symptoms.
Can we use our National Park pass?
Pikes Peak – America's Mountain is not a national park so the national parks passes cannot be used.
Are there vehicle restrictions?
The purpose of this policy is to define the minimum vehicle and bus requirements and restrictions to ensure the safety of visitors and staff on the Pikes Peak Highway.
Cars and Non-Commercial Truck Restrictions

Automatic Transmissions: Must have a "1" or "L" on the shifter to be allowed on the highway. Hybrid Transmissions may have a "B" which is also acceptable. Transmissions showing an "S" or "M" must demonstrate that this shifter will allow the transmission to be locked into 1st gear.

Bus and RV Requirements and Restrictions

Wheelbase: Bus or RV wheelbase cannot exceed 19 ft or 228 inches and can not exceed 24′ in overall length for any bus or RV operating on the Pikes Peak Highway.
Brakes:

Buses operating with less than a 21-passenger capacity may operate with standard hydraulic brake systems. Examples: Gray line or People Movers
Buses operating over 21 passengers must have air brakes with a sufficient retarder system or engine brake. Examples: Durham, school activity buses or church buses

Operators

All bus operators must have the required C.D.L. permit for the size bus and load they are carrying.
Out of state bus operators and vehicles must be pre-approved by the Pikes Peak Manager and must meet the above requirements. Approval must be requested, in writing, a minimum of 14-days prior to the planned visit.
All operators are encouraged to have experience driving high-altitude mountain highways.

Commercial Coaches or Charters: Most vehicles will not meet the above requirements and are discouraged

Scooters

Any scooter that meets the motorcycle motor vehicle regulations according to the Colorado State Statute are allowed on the Pikes Peak Highway.
More than 50cc or 4476 watts
Certificate of title and vehicle registration (license plate and title)
Proof of valid insurance
Prohibited Vehicles
No Pull-Behind Trailers or Campers regardless of size. This includes bicycle and motorcycle trailers.
No ATV or OHV's allowed
No Mopeds or Scooters that do not meet the requirements above.
Pikes Peak – America's Mountain Staff reserves the right to refuse any vehicle access to the Pikes Peak Highway if they do not meet these requirements.
Is Pikes Peak closed during PPIHC race week?
Pikes Peak Highway is closed to visitors on race day, June 25, 2023.
2 hour Delayed opening to the summit, we will open as scheduled for fisherman:
Tire Testing – June 4, 5, & 10-12
Practice – June 20 - 23
Where can I check road conditions?
Call 719-385-7325 and press 1 twice, they will tell you the weather/ road conditions!
Why do I need to stop at the Brake Check Station?
Hot brakes can fail. Drive down the mountain in low gear or low range. Let your transmission do the work. Save your brakes. If you are unsure how to use your low gears, ask a Ranger for help.
Complete hours/rates here
Pikes Peak – America's Mountain is open year round – weather permitting. Conditions change frequently, it is recommended to call our pre-recorded information line. The staff updates the info approximately 30 minutes prior to opening and then as conditions change throughout the day. Call 719-385-7325 and select option 1 for current road conditions. Hours and rates change seasonally. Click here for a full listing of our hours and rates.
Are there any age restrictions?
The drive is not recommended for infants under the age of six months or anyone with a history of cardiac or respiratory problems. Consult your physician prior to your visit if you have concerns.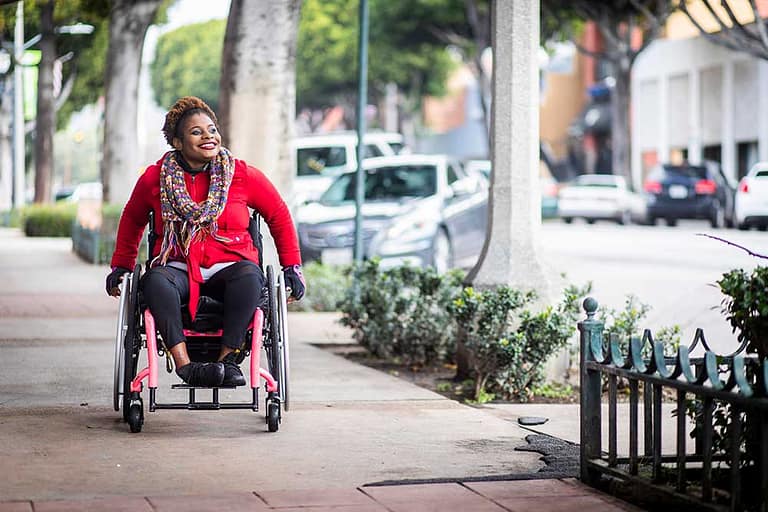 Accessible Attractions in Colorado Springs
Colorado Springs is hard at work to become a more accessible destination with a number of big attractions leading the way.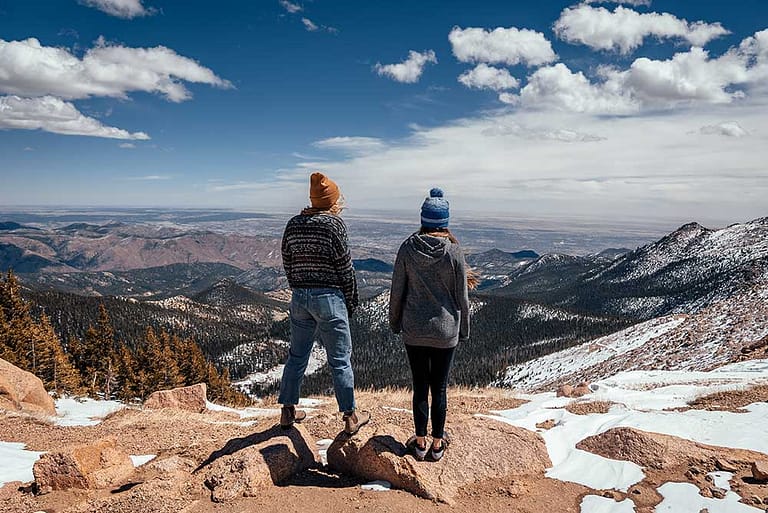 Zebulon Pike Failed But You Won't if You Follow These Pikes Peak Tips
Many a traveler has attempted to climb the peak and made the same mistakes as Zebulon Pike. We're here to save the day with 5 essential tips.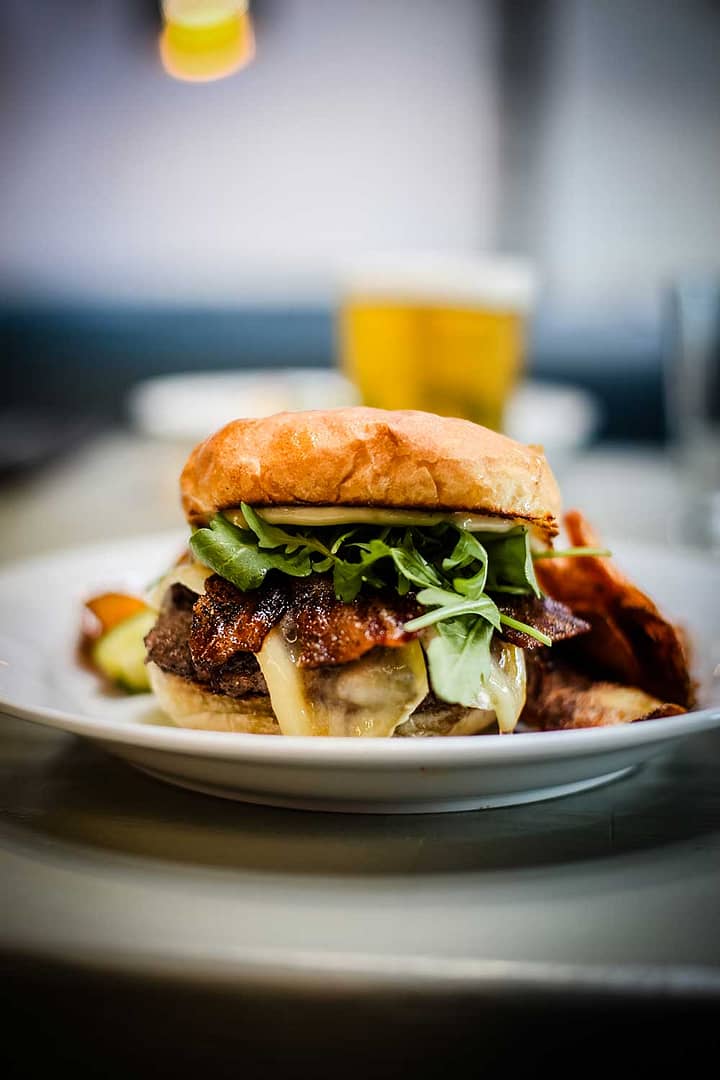 Top 5 Burgers in the Pikes Peak Region
With hundreds of great places to dine, it can be hard to know where to go to find your new favorite hamburger.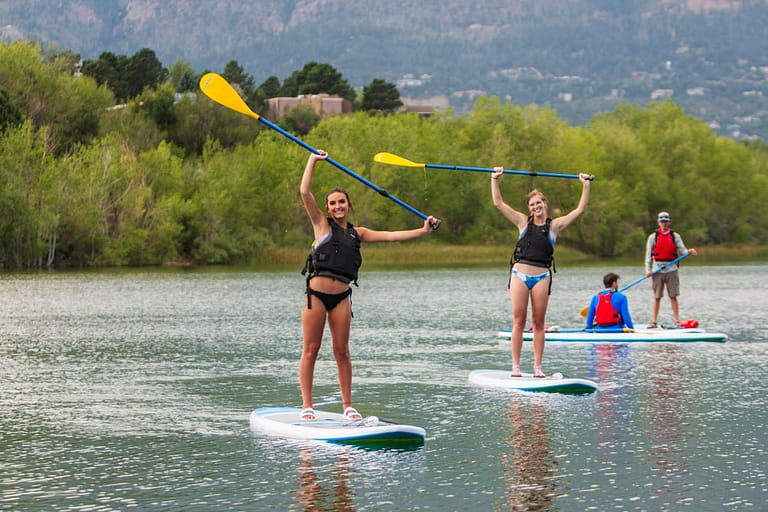 SUP Spots in the Pikes Peak Region
Colorado Springs has a few of the coolest spots to paddle right here in town! Here's a SUP breakdown of some of the best spots to float.
Top Picnic Spots in Colorado Springs
Is there an activity in Colorado more wholesome and fun than picnicking in the great outdoors with your friends and family?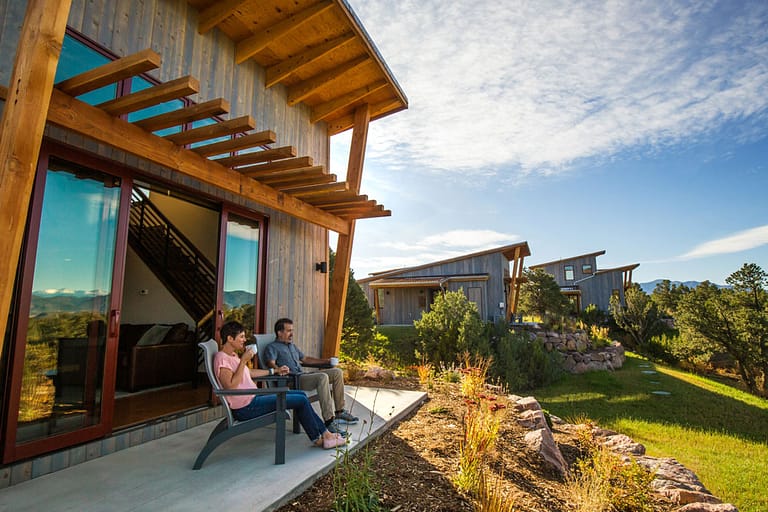 Cabins, RV Sites and Glamping in the Pikes Peak Region
For the folks who want a more outdoorsy experience without the full sacrifice of civilization, we've got just the thing for you.
More attractions like this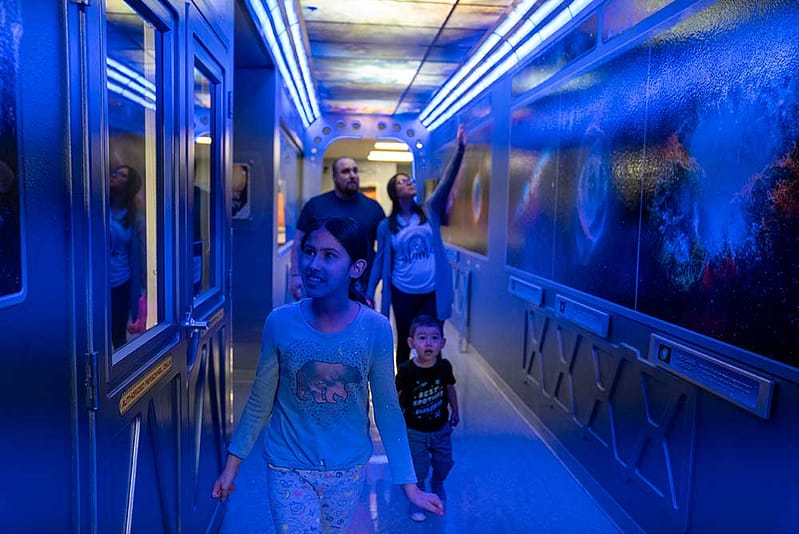 Space Foundation Discovery Center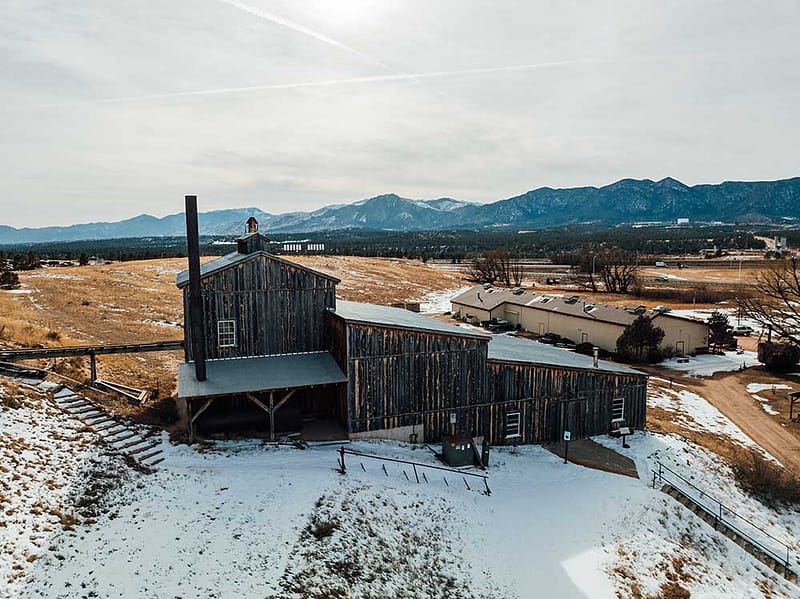 Western Museum of Mining and Industry
Mollie Kathleen Gold Mine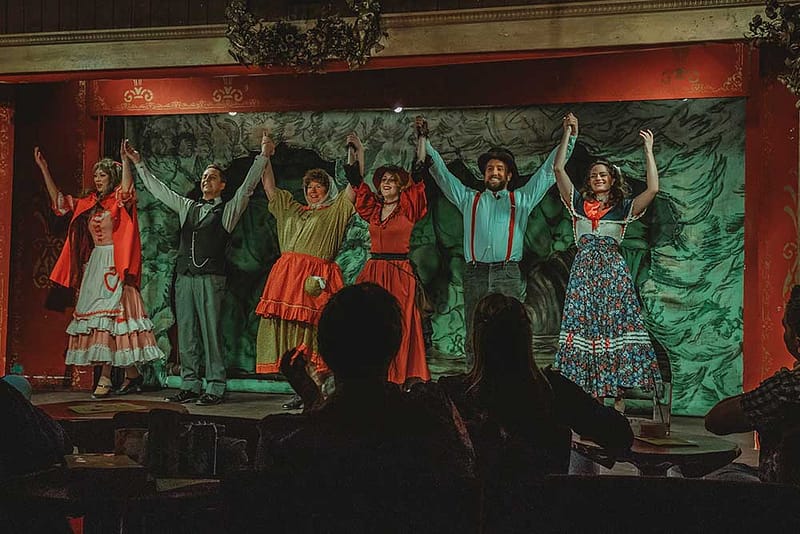 Iron Springs Melodrama and Dinner Theatre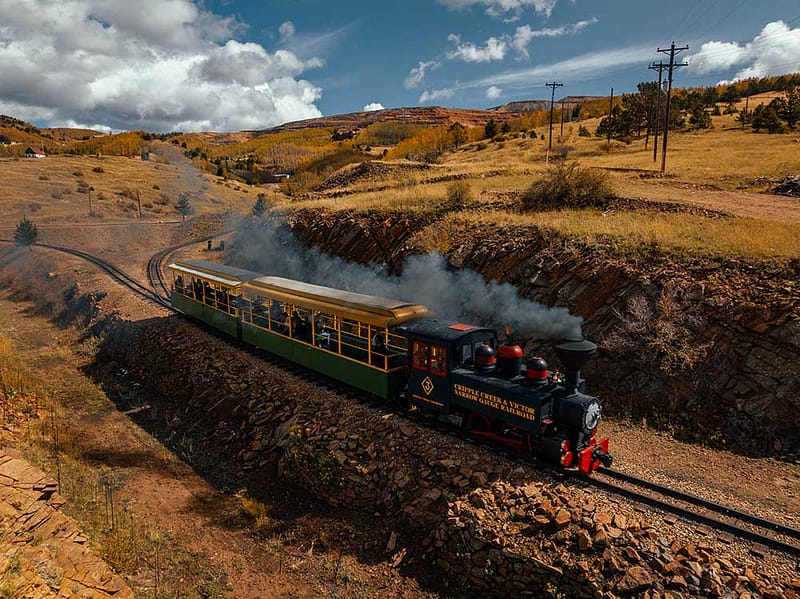 Cripple Creek and Victor Narrow Gauge Railroad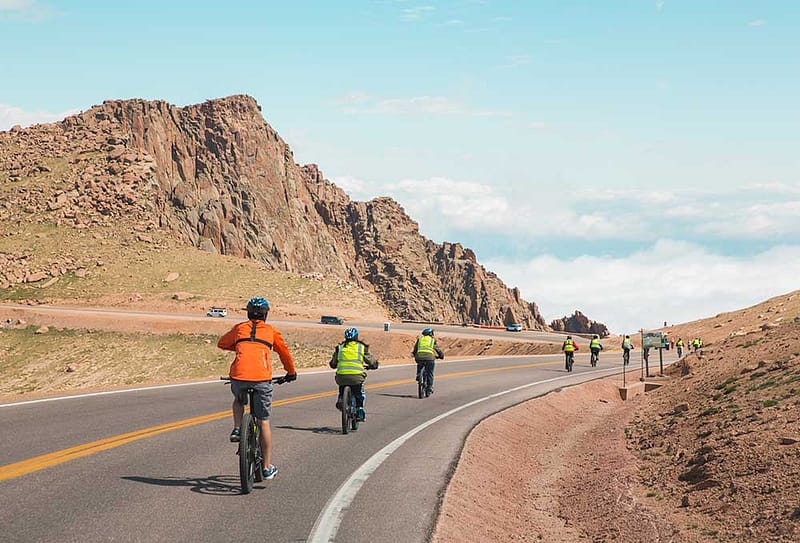 Challenge Unlimited- Pikes Peak by Bike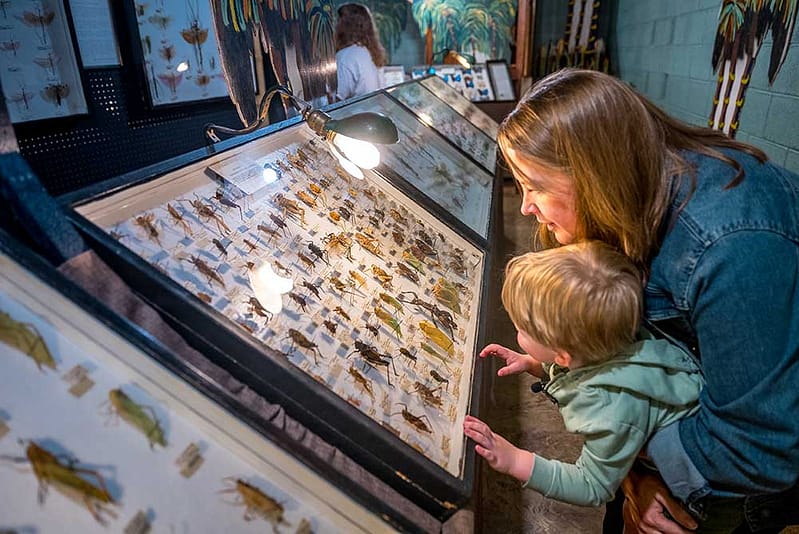 May Natural History Museum