The Broadmoor Manitou and Pikes Peak Cog Railway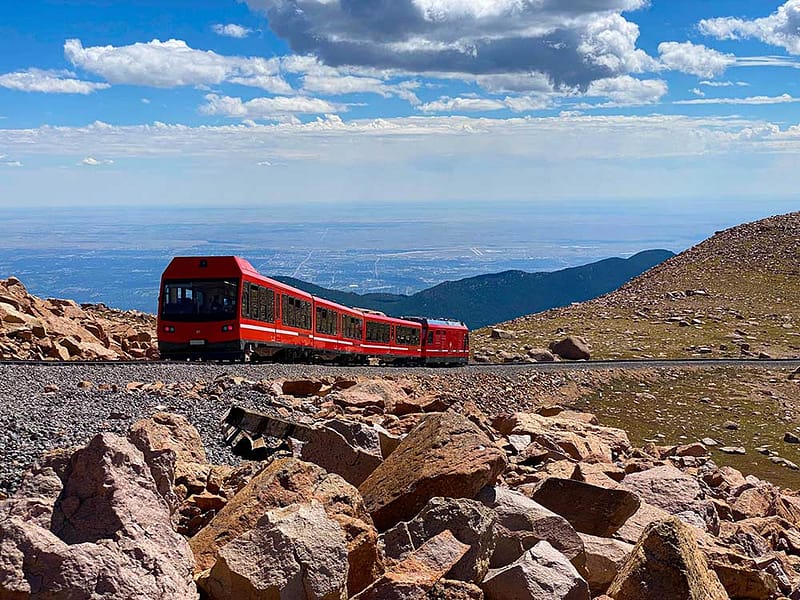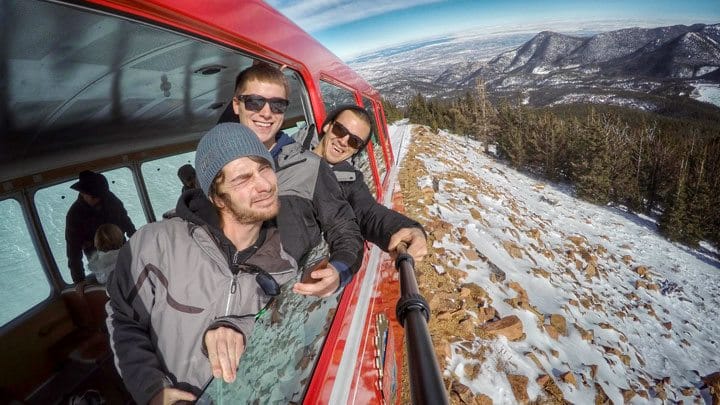 How far in advance should I reserve my trip?
They suggest reserving your trip 2 weeks out.
Visitors can upgrade for select seating for an extra $10 / person
Is the train wheelchair accessible?
Yes! If you require a wheelchair on the train, please call the Ticket Office at (719) 685-5401 and let the ticket agents know.
Yes. However, within a week of departure the refund will be issued as store credit redeemable for train tickets in the future or items in the giftshop minus a $20 change fee per order.
Several of the trains are heated, we recommend calling ahead to make sure yours is. The engines under the unheated trains keep the inside between 50-60 degrees.
Do I have to prepay when making my reservations?
Yes, they require a full prepayment of your reservation in order to hold it. Please have a valid credit or debit card nearby when making reservations.
No outside food or drinks allowed. Visitors are welcome to purchase snacks at the depot for the ride.
Parking is available at the depot for $15 for 4 hours. There is overflow parking at Hiawatha Gardens in Manitou Springs and a free shuttle will bring you directly to your Cog adventure. The shuttles stop running early in the evening so if you have a later train, be sure you check the schedule and plan accordingly.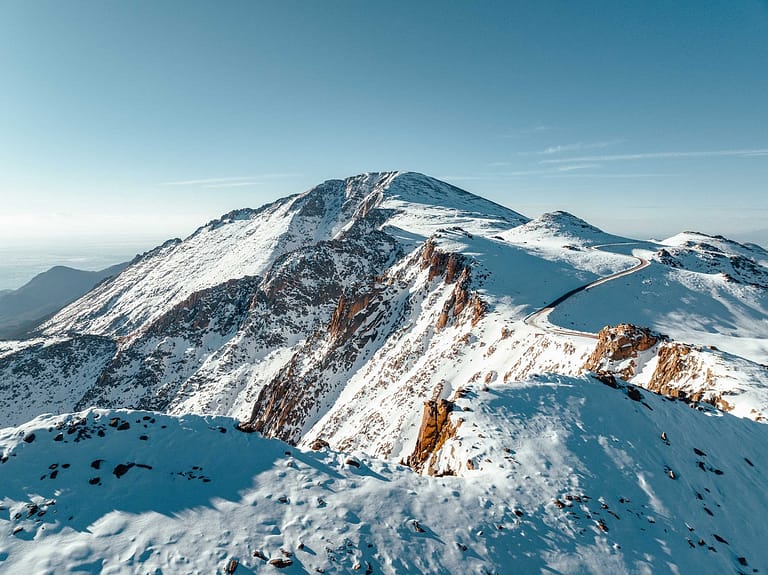 Common Misconceptions (and Cool Facts) About Colorado
Every state has its own stereotypes that develop over time. Here are some Colorado misconceptions and some truths you'll never believe.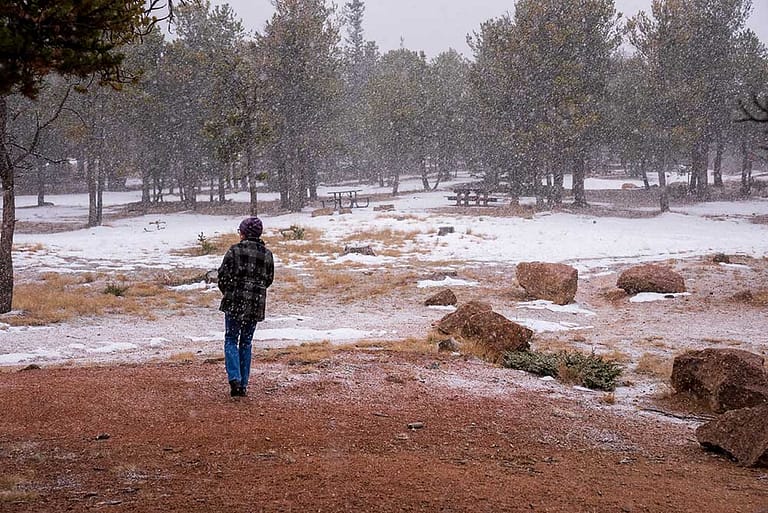 Spring Blizzards in Colorado Springs
It's not all sunshine when spring hits Colorado, but a spring snowstorm can add a lot of fun to your visit if you know how to stay safe!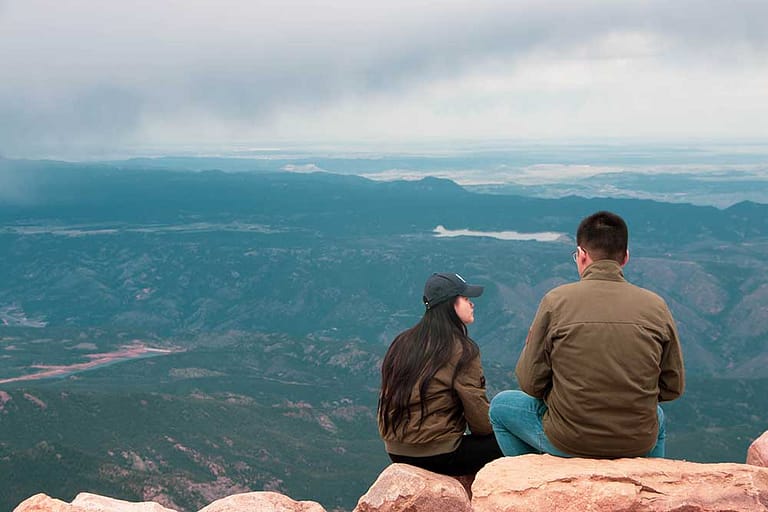 The Best Places to Take Engagement Photos in Colorado Springs
Are you newly betrothed and on the hunt for a great engagement photo site? We have a list of local favorites to inspire you.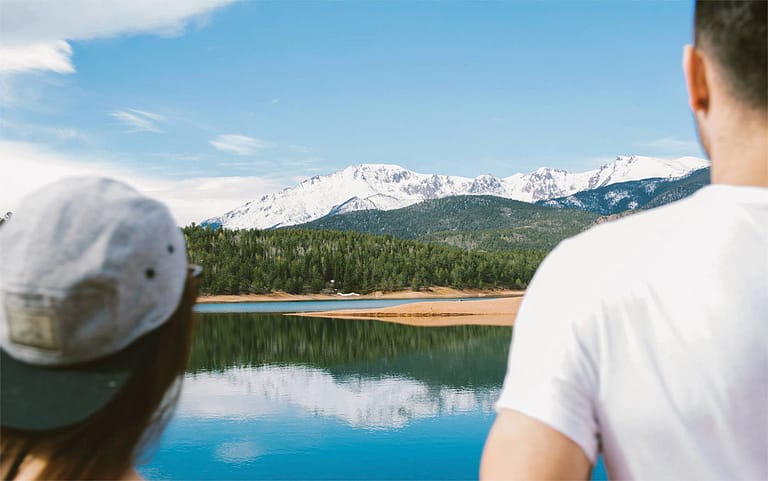 Top 5 Things to Do around the Pikes Peak Region
There are so many amazing things to do in Colorado Springs and the Pikes Peak Region, but here are a handful of our favorites!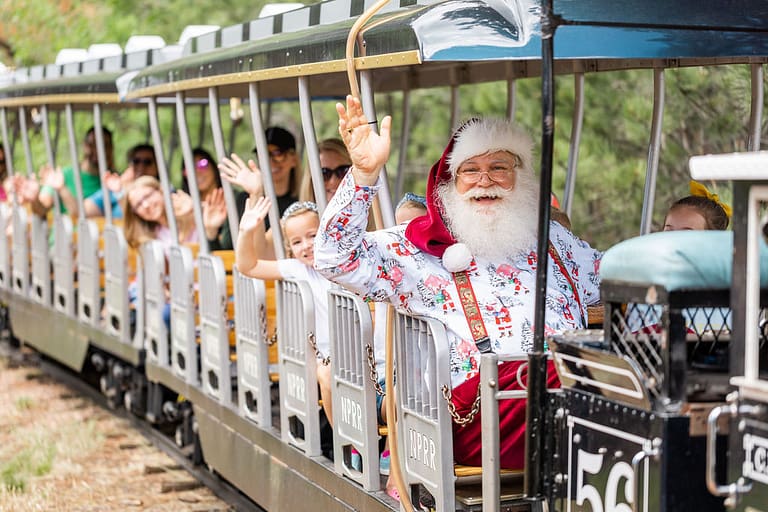 Santa Claus is Coming to Town — Colorado Springs, That Is…
We're sharing all the places you can meet Mr. Claus, share your gift list & let him know whether you've been naughty or nice (don't lie, the dude knows all).
More attractions like this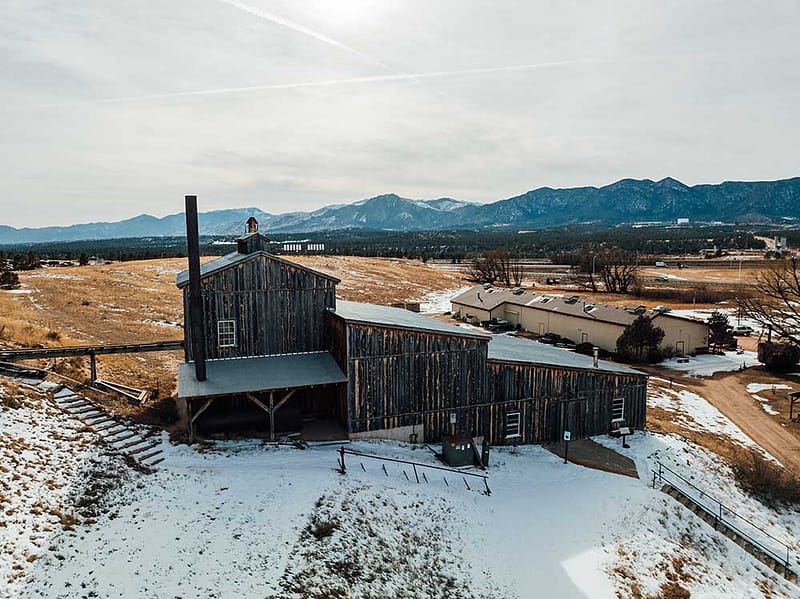 Western Museum of Mining and Industry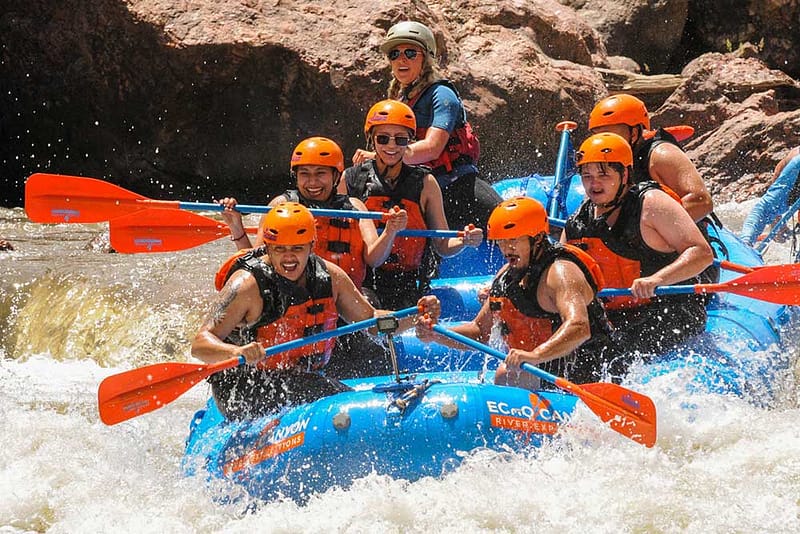 Echo Canyon River Expeditions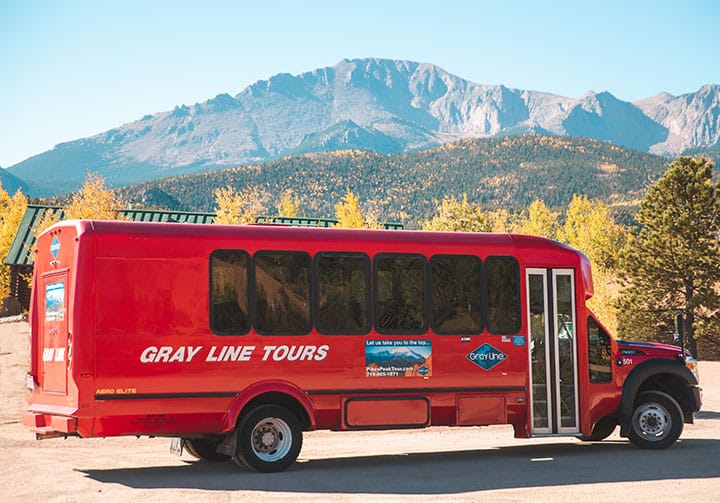 Pikes Peak Tour by Gray Line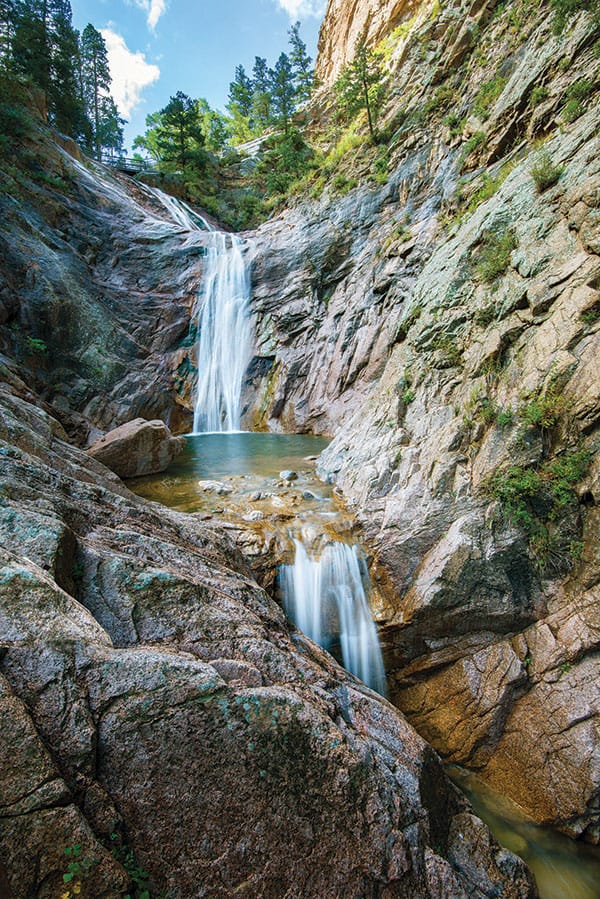 The Broadmoor Seven Falls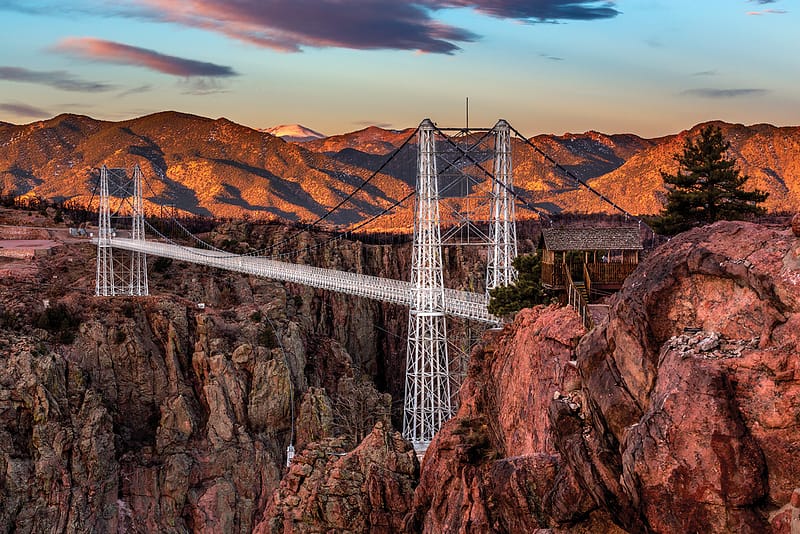 Royal Gorge Bridge and Park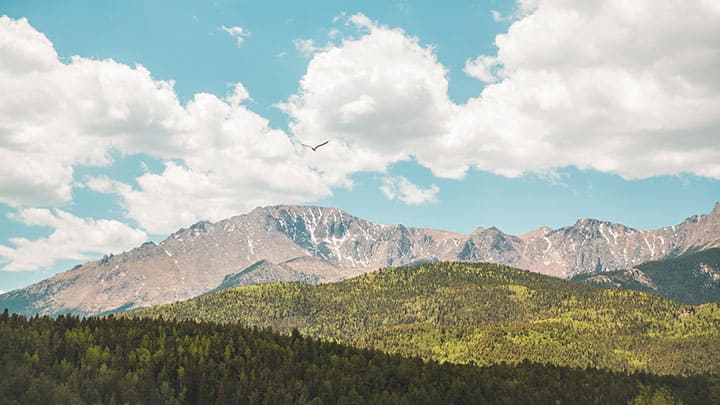 Pikes Peak- America's Mountain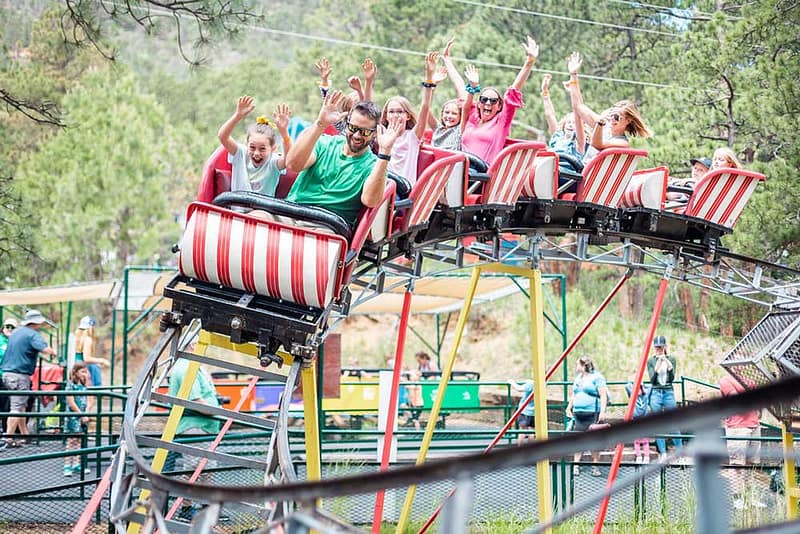 North Pole – Santa's Workshop