Easter Events in Colorado Springs and the Pikes Peak Region
Easter is nearly here and it's safe to say that more than a few people are excited to celebrate. We can understand why. We are talking chocolate bunnies, marshmallow Peeps and that weird, shiny grass that somehow manages to stick to everything and reappear for months after the holiday is over. Don't believe us? Look under the couch or in the cushions. There's at least one strand. It's so cool that we aren't even mad. If you're looking for a way to embrace the holiday, we've got the best list in town, featuring favorite hunts and a special sunrise service.
Miramont Castle's Royal Victorian Easter Egg Hunt & Royal-Tea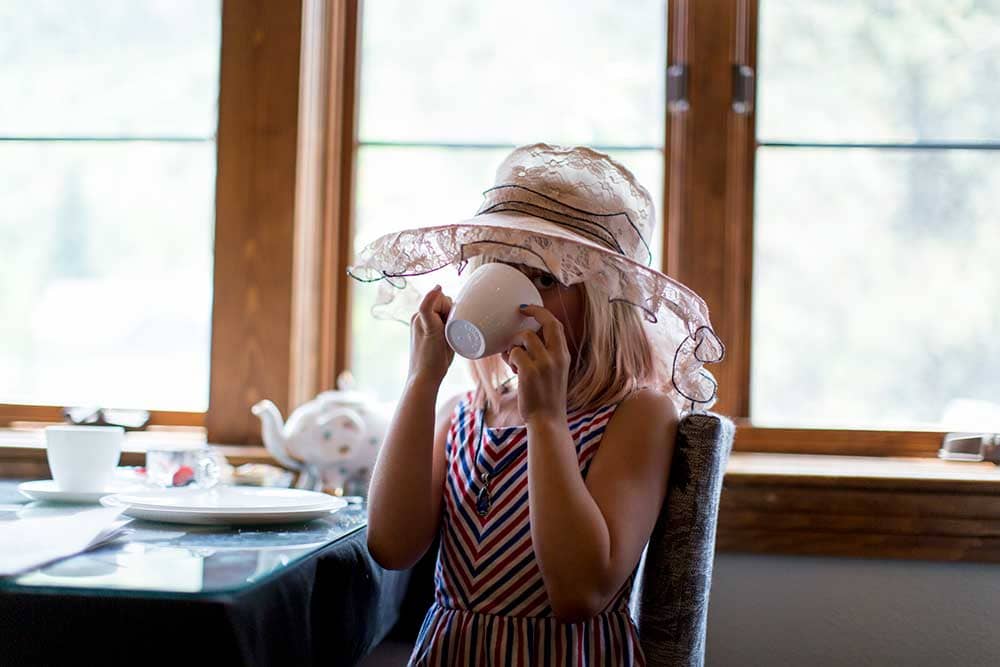 9 Capitol Hill Avenue; Manitou Springs, CO
Date: Saturday, April 8
Time: Egg Hunt 10:00 a.m./Tea 10:30 a.m., Egg Hunt 12:00 p.m./Tea 12:30 p.m., Egg Hunt 2:00 p.m./Tea 2:30 p.m.
Cost: $50 per adult, $35 per child
BY RESERVATION ONLY: 719-685-1011
One of the coolest things about the Miramont Castle Easter egg hunt is that it's by reservation — which means there will be plenty of eggs for everyone who attends and no clamoring across a field elbow to elbow with other kids. The other? It includes a three-course Victorian tea party! That means your kids will get extra mileage out of their Sunday best as they sip and snack post-hunt. Your tea service includes a large scone, tea sandwiches, tea desserts and your choice of tea flavors. Feel free to bring your Sunday best to this Saturday event. The Queen's swanky tearoom will make it worth your while. Fancy hats available to borrow onsite, but supplies are limited. 
Special Easter Stroller Safari at the Cheyenne Mountain Zoo
4250 Cheyenne Mountain Zoo Road, Colorado Springs
Date: Saturday, April 8
Time: 9:30-11 a.m.
Cost: $15.75 per member, $29.75 per non-member
BY RESERVATION ONLY: Register here.
Parents with kids ages 1-4 can enjoy a special exploratory experience on Easter Sunday at the Cheyenne Mountain Zoo. This informal, 1.5-hour event includes an animal feeding experience, an animal meet and greet and one gross motor skill activity geared toward young learners. As part of the holiday fun, kiddos can meet the bunnies of the mountain and decorate Easter eggs. They'll also learn about other animals that lay eggs and live in the zoo. Registration is required and these events are very popular. If you can't get registered, so not worry. The zoo is open on Easter Sunday and the animals are anxiously awaiting a visit! Feed giraffes and budgies, ride the carousel and meet all the cool critters. 
Easter Sunrise Service at the Royal Gorge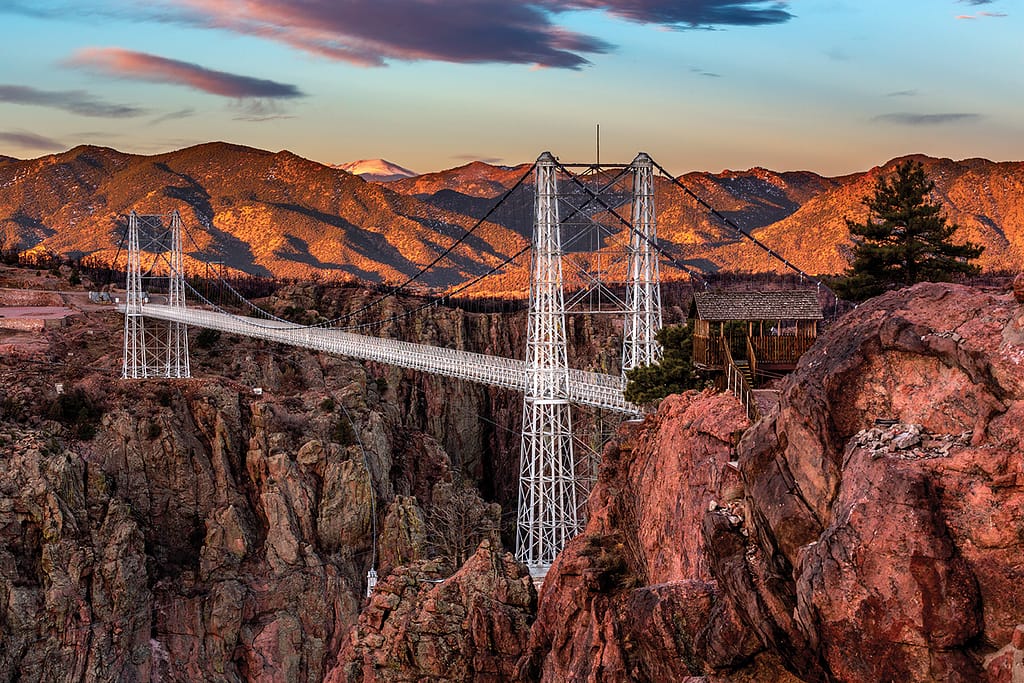 4218 County Road 3A, Canon City
Date: Sunday, April 9
Time: Gate opens at 5:30 a.m. Service begins at 6:30 a.m.
Cost: FREE
Cowboy pastor Grant Adkisson will lead the Royal Gorge Easter Sunday service, a beloved tradition that has welcomed Coloradans and out-of-state visitors of all denominations to observe Easter surrounded by the beauty of nature and the company of hundreds of fellow followers. The venue offers seating for up to 400 attendees; however, visitors are welcome to bring their own chairs. The park also strongly advises that attendees dress warmly and bring blankets, as temps can still be quite chilly in April. 
Attendees will also be treated to meaningful music performed by the Canyon Cowboy Church worship team. You can choose to walk across the bridge to the venue, but there will be a shuttle bus available, making easier for people with mobility issues to join the worship. This year's sermon will begin at 6:30 a.m. 
Cripple Creek Easter Egg Hunt
Cripple Creek Parks and Recreation City Park
Date: Saturday, April 8, 2023
Time: Line up at 12:30 pm – Hunt begins at 1:00 pm
Cost: FREE
It may be a little bit of a drive to get to Cripple Creek's exciting Easter egg hunt, but the visit is sure to be worth every mile. The mountain mining town is proud to welcome kids 12 and under to join Cripple Creek Parks and Recreation for an afternoon of fun in the sun and eggs. Kids will be set loose in City Park to collect eggs and exchange them for candy and prizes. There's also a coveted golden egg that will net its lucky finder a whopping $5 (that's big money for small people!). The hunt is completely free and requires no registration to attend. The Easter bunny will be paying the kids a visit during the hunt, which is pretty darn exciting. 
When the hunt is over, Cripple Creek awaits. You drove all the way up there, so you really should have a little fun! You can hike on some of the town's local trails or explore some of the historic museums. 
Western Museum of Mining and Industry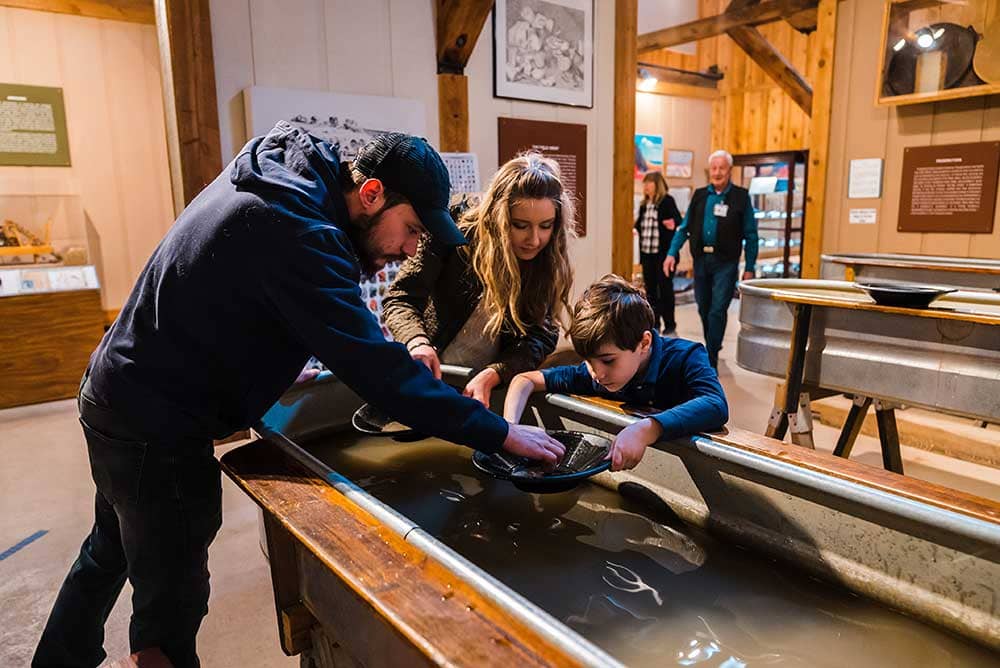 225 North Gate Blvd., Colorado Springs, CO 80921
Date: April 1-8
Time: 9 a.m.-4 p.m.
Cost: $6 per child, $12 per adult
The Western Museum of Mining and Industry has rapidly positioned itself as a leading host of family-friendly events in the Pikes Peak region. Their Easter celebration is unique and fun, designed as an "eye spy" scavenger hunt where children seek out "eggs" in various lovation and turn in their sheet for a prize. The event runs for a full week and the cost Is included in the museum's regular admission. That means that kids will get to hunt and check out one of the most fascinating museums dedicated to Colorado's long and fruitful mining heritage. We're talking touring giant machinery, panning for gold and learning all about the minerals that make up our world.
If the weather is nice and cozy, the hunt may also extend to the outdoor portion of the museum too. Our locals' tip is to visit on Monday, when the Pikes Peak Library will be there hosting story time at 9:30 a.m. Maximize every minute of that fun, right?
We hope you have a lovely Easter Sunday here in the Pikes Peak region. We hope these amazing events will help you celebrate Easter in the way that works best for you and your family.