Influential Women of the Pikes Peak Region: Women's History Month in Colorado Springs
March is Women's History Month and Colorado Springs has plenty of ways for you to honor exceptional women of the past, present and future. We thought we would share a few of the amazing women who have made the Pikes Peak region thrive with their influence and action over the decades. We've also pulled together a variety of events that will help you celebrate, educate and engage with other amazing women in Colorado Springs throughout the month of March. Let's get started!
Influential Women You Need to Know
Julia Archibald Holmes: The First Woman on Record to Summit Pikes Peak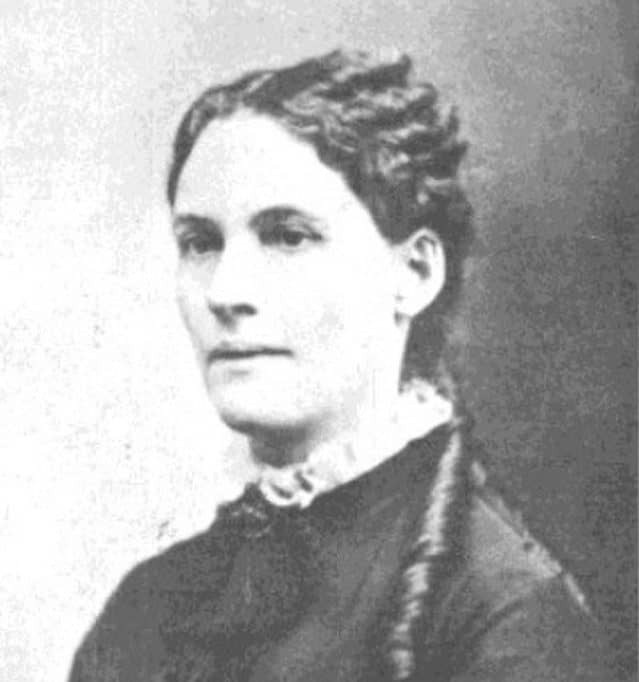 On August 5, 1958, Julia Holmes strapped on a pair of scandalous bloomers and set off on an adventure with her newly minted husband and a pair of gold seekers. She had already traveled nearly 500 miles from the flatness that is Kansas when she arrived at the rowdy mining camps that dotted the Pikes Peak region, but she was still itching for more. According to the Gazette, she summited the mountain, got hit by a snowstorm, penned a few letters and recited a bit of poetry before slogging her way back down to the camps, bloomers and all. 
Doc Susie: Trailblazer, Coroner and Lifelong Physician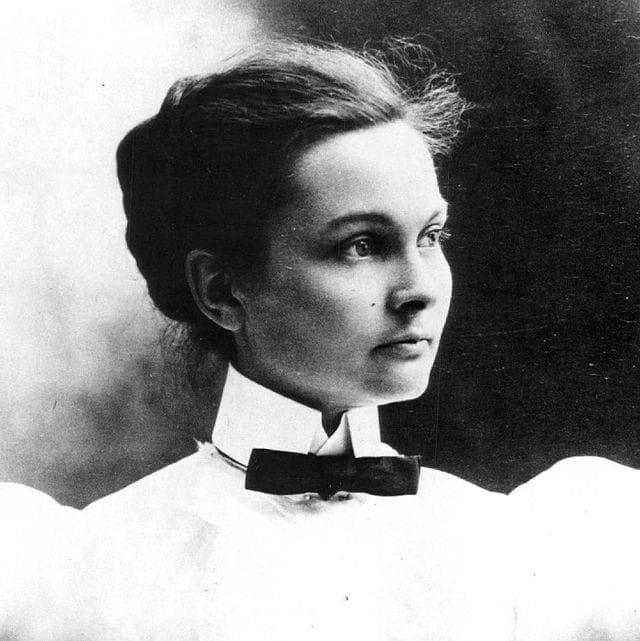 Dr. Susan Anderson had no patience for idiocy in the 90 years she graced the planet with her presence. Her very existence as a woman and a doctor caused her a great deal of frustration throughout her life, but she never let it deter her from her mission to help and heal. She worked in Cripple Creek, served as a coroner and finished out her days of doctoring as the sole physician in Fraser, CO. She was instrumental in helping her neighbors endure the 1918 pandemic and was known for making house calls despite a lack of transportation. She also preferred payment in the form of food and firewood. Whether that was a heartfelt way to help the residents pay for service or simply a practicality, it certainly ensured that every neighbor could "afford" care. 
Fannie Mae Duncan: Activist and Jazz Enthusiast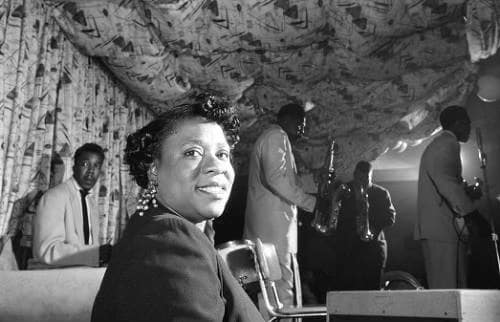 Fannie Mae Duncan has a list of accolades to share, each more impressive than the last. In Colorado Springs, she was well-known for founding the Cotton Club, a jazz club that welcomed greats such as Louis Armstrong, Etta James and Duke Hamilton. Her club did not uphold the abhorrent rules of segregation, boasting the sign "Everyone Welcome" until its last days. As a Black female entrepreneur, she transformed her community by creating integrated, welcoming spaces for Black travelers, musicians, celebrities and families. She also paid college tuition for struggling young students, funded healthcare initiatives like the Sickle Cell Anemia Association and made herself a seat at the table wherever she went, often as the first woman and the first Black woman in the room. Her work in the community is still celebrated today. Check out a statue of this iconic powerhouse at 190 S. Cascade Avenue, just steps away from her famous Cotton Club. 
Mollie Kathleen: A Prospecting Powerhouse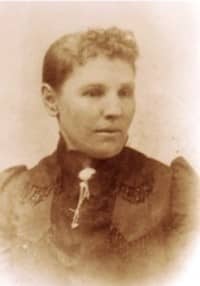 You may have seen the Mollie Kathleen Gold Mine on a trip to Cripple Creek or even toured the mine's 1,000-foot shaft during the attraction's summer tours. However, you may not know the story of its namesake, Mollie Kathleen Gortner, the first woman to strike a gold claim in Cripple Creek. Mollie and her spouse started their lives right here in Colorado Springs living along Nevada Avenue in what is present-day Old North End. With all the news of gold in the hills of the west, she soon packed up her gear and joined her son in Cripple Creek to find her own fortune. And found it she did. Amongst all the prospectors combing the region, it was Mollie who found gold glinting in a bed of quartz. She bucked social codes to claim it for herself and launch it into a successful mine. 
Want to get to know even more influential women? The events below feature women from throughout history and into the present day. 
Women's History Events in the Pikes Peak Region
Saturdays in March: Women's Voices, Women's Lives History Stroll
10 a.m. | Loyal Coffee | 408 S. Nevada Ave. Colorado Springs, CO 80903 | $5 | Register
Take a lovely walk through Downtown Colorado Springs while learning about women's suffrage in the Pikes Peak region. The walk will encompass neighborhoods in the southern downtown area, exploring the contributions of working class women and their efforts to advocate for equality. The walk is a gentle mile in the downtown area, beginning at Loyal Coffee and ending at Local Relic Brewery. Comfortable shoes recommended. Bring water and a passion for Colorado Springs history. 
March 4: International Women's Day 2023 Celebration
9 a.m.-12:30 p.m. | Pinery on the Hill | 775 W Bijou St, Colorado Springs, CO 80905 | $25-$50 | Get tickets!
Hear from a variety of dynamic speakers at this special celebration of the movement for "gender equality and a sustainable tomorrow." The event includes a delicious brunch catered by the amazing Pinery crew, plus opportunities to mix and mingle with like-minded women in the Pikes Peak region. Speakers will touch on a variety of topics relevant to the impact gender equality has on our communities and our environment. Enjoy a day of camaraderie and prepare to be inspired!
March 10: "Why Not:" The Story of a Modern Pioneer Women
Old Colorado City History Center | 1 South 24th Street, Colorado Springs, CO 80904 | $5 | Learn more. 
Not all inspiring women live in the past. Some are making history right now. The Old Colorado City History Center welcomes author Ruth Raun as she shares her fascinating story of leaving it all behind to start a ranch with her husband. A modern-day pioneer learning the literal ropes of cattle ranching, Raun's tales of adventure are entertaining and fun — and a reminder of the power of a determined woman!
March 11: Women Ferrying Pilots of WWII
2-2:45 p.m. | Pioneer Museum | 215 S. Tejon St, Colorado Springs, CO 80903 | Free | Learn more.
Journalist and author, Sarah Byrn Rickman presents her stunning film, "Six WAFS Up Close and Personal." The film is an exploration of the careers of six experienced woman pilots who were integral in flying Army aircraft during World War II. The documentary details their tenacity in learning new aircraft, the dangers of aerial movement and their personal experiences as women at war. Women played a critical role both at home, where they integrated into traditionally "male" roles to provide resources abroad, and in the theater of war as pilots, medical professionals, spies and snipers. Rickman will screen her film and follow up with a Q&A session. You can also pick up copies of Rickman's book and get them signed following the presentation. 
March 15: Tenacity — Women in Conservation
5-7 p.m. | Pinery on the Hill | 775 W Bijou St, Colorado Springs, CO 80905 | $35 | Buy tickets.
Join the Palmer Land Conservancy for an evening with three powerhouse trailblazers who are transforming conservation in Colorado. Anne Castle, senior fellow, Getches-Wilkinson Center for Natural Resources, Energy, and the Environment at the University of Colorado Law School;
Dawn DiPrince, executive director, History Colorado and the State Historic; and Jackie Miller, executive director, Great Outdoors Colorado will share their experiences in conservation, including challenges, big wins and plans for the future. The evening will include a chance to network, an hors d'oeuvres reception and a cash bar.  
March 19: Prologue: "The Half-Life of Marie Curie" & "Indecent"
2:30-4 p.m. | Dusty Loo Bon Vivant Theater | 5225 N Nevada Ave, Colorado Springs, CO 80918 | Free | Registration
The ENT Center for the Arts has an exciting set of plays written by women about women during the month of March and you will have a chance to learn more about both in this engaging forum. Local scholars will discuss the themes of both plays and special guest Dr. Kim Marra of the University of Iowa will share her expertise and insights with attendees. Dr. Marra is the author of Strange Duets: Impresarios and Actresses in American Theatre, 1865-1914, an award-winning book on women in American theater. While you're registering for the session, be sure to score tickets to both The Half-Life of Marie Curie and Indecent, two exceptional explorations of the perseverance and strength of women through the love, devotion and friendship they provide each other in the face of adversity. 
March 23: Pikes Peak Poet Laureate Ashley Cornelius
5:30-8 p.m. | Pikes Peak State College Downtown | 22 N. Sierra Madre St, Colorado Springs, CO 80903 | Free 
Poet Laureate Ashley Cornelius bringing her dynamic, moving spoken word poetry to Pikes Peak State College's downtown campus. Cornelius is a powerful orator with compelling prose that will leave you breathless. The event will begin with the "Latinx Voices" art gallery reception complete with drinks and snacks and opportunities to mingle as you check out amazing artwork. Following the reception, attendees will be treated to Black Box Theater featuring PPSC students and faculty, as well as members of the Nearby Universe Writers' Group. A few open slots will be available for attendees who wish to bring their own work to share. Ashley Cornelius will take the stage to present her spoken word poetry at 7 p.m., with a book raffle to follow. Non-perishable food items are warmly welcomed at this free event. The food will be provided to struggling students via the college's free food pantry.  
We hope this list will help you find ways to learn more about women's history and engage in topics of equality, equity and diversity during Women's History Month in the Pikes Peak region. Don't forget to celebrate the women in your life even as you learn more about these dynamic changemakers. They also have a story to tell and we are certain it will be just as empowering and inspiring as any tale you'll hear at one of these awesome events.