Colorado Springs Pumpkin Patches & Apple Picking
You don't have to be a pumpkin-spice-chugging, scarf-and-boot-lovin', leaf-collecting autumn super fan to appreciate that fall has finally arrived. While many complain that spring is too allergen-laden, summer is too hot and winter is too cold, fall is a season for everyone. It unites us all with its golden, leafy beauty, bright orange pumpkin patches, cooler temps and spectacular events that all ages can enjoy. 
No one ever gets angry that Halloween candy and spooky decorations are on the store shelves "too early." No one complains that the leaves have turned (ok, we admit there are probably a few grumpy souls feeling slightly ragey as they rake the lawn for the third time in a week). You won't hear someone mutter "already?!" when the costume shops pop up in the graveyards of closed retail shops. Instead, you'll be treated to excited cheering when cider hits the shelves, everyone pulls out their sweaters and hoodies with joy, and everyone begins searching tirelessly for maximum fall fun. Lucky for you, we've compiled a list of fall traditions that everyone loves — pumpkin patches, apple picking and more!
Western Mining Museum Pumpkin Patch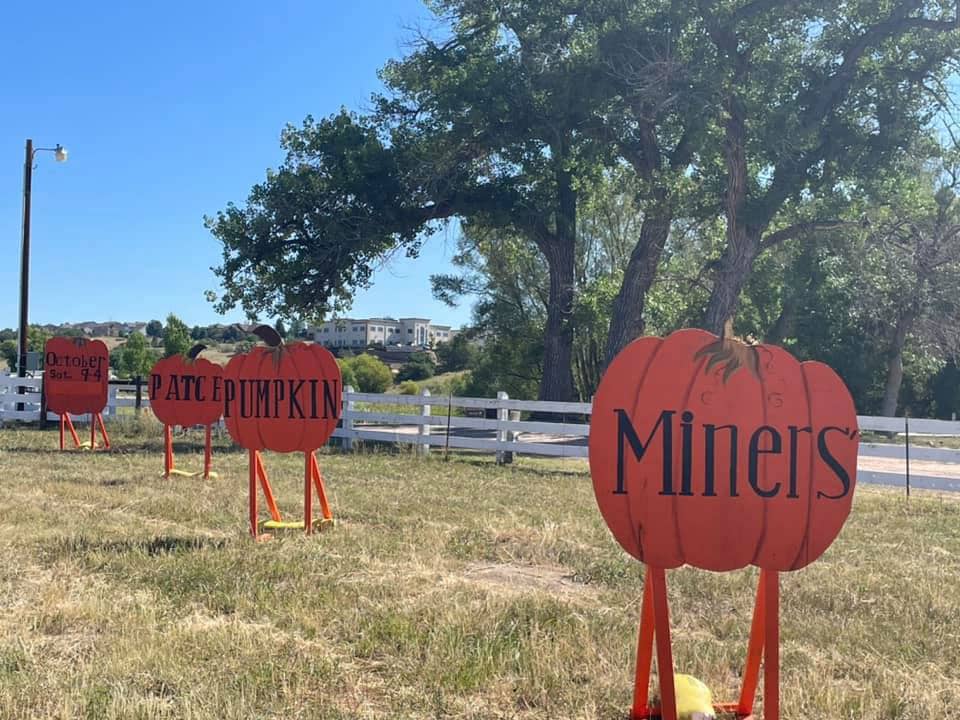 Launching with an epic Harvest Festival on Oct. 2 & 3, the Western Mining Museum Pumpkin Patch is a real treat — no tricks — and is an easy drive to the north side of Colorado Springs. The two-day festival that opens the patch will feature fresh cider, fall treats, food trucks and vendors, slightly spooky (but family-friendly) stories and, of course, pumpkin picking. If you've got yourself a young gearhead, they will be thrilled with the live demos of the Osgood Steam Shovel, Air Trammer and the famous Yellow Jacket II Stamp Mill, plus a Model A car display. 
That's just for festival days! During the rest of the month, everyone can enjoy tractor-pulled hayrides, gem panning, corn hole, giant yard Jenga and an apple cider press (and the resulting cider). We also recommend you hit the photo booth — wearing the aforementioned fall sweaters — and capture some silly shots for posterity. Mixed among the activities on the museum's historic grounds are pieces of mining machinery, friendly helpers and all sorts of festive fall touches that will totally catapult you into a delightfully awesome autumn overload (if that's even possible). Speaking of catapults, they have one of those and it flings pumpkins. This patch runs Saturdays, October 9, 16, 23 and 30. Cost is $10 per person or $12 at the door. Pumpkins are $5. More details at www.minerspumpkinpatch.com.
Longneck Pumpkin Farm
Head east along Woodmen Road on the northerly side of Colorado Springs and you'll find the delightful Longneck Pumpkin Farm tucked away just outside the hustle and bustle of the city. Longneck requires pre-purchase of tickets and timed entry, but that just means you won't be hustling elbow to elbow to check out all the fun. And they have a whole lot of fun to check out! In addition to an enormous collection of pumpkins perfect for all sorts of fall shenanigans, you can spend an entire day playing on all the cool structures, like the Sheep Herder's Wagon with climbing wall and slide, or the corn bin and barn twisters. There's also a hayride, duck races, toddler area, tractor swings, and giant building blocks. Once you're in the farm with your ticket, you're welcome to stay as long as you like, giving you optimal time to try it all. They even have a lot of fuzzy farm animals to visit (not a petting zoo). This patch runs Friday-Sunday every weekend through Oct. 31. Cost is $15 per person. Pumpkins are $7, heritage pumpkins are $10. They also offer other décor and items for purchase during your visit. Purchase your tickets and reserve your slot at www.longneckpumpkinfarm.com.
Wishing Star Farm
If meeting cool farm animals is more your speed, but you still want to snag yourself an orange globe of joy, there's a little farm east of Colorado Springs you might want to get to know. Wishing Star Farms has all sorts of cool critters you can meet and pet, including chickens, ponies and more. Not only that, this year, the farm will have a real fire truck for kids to check out. Who doesn't love a fire truck? Of course, there are the usual fun features like corn bins and duck races. You can also ride a pony ($) or just explore the pens to find the coolest barnyard animals in eastern Colorado. The pumpkins are some of the cheapest around at a breezy $5, making it more than worth the drive if you need to buy quite a few. Choose your favorite, then enjoy an old-fashioned hayride or scale a gigantic hay pyramid. Wishing Star is also offering a cooler than cool pallet maze. It's rural farming fun at its absolute best! Open daily from 9 a.m.-5 p.m. Cost is $12 a person, pumpkins and pony rides are $5. More details at www.wishingstarfarm.com.
Venetucci Pumpkin Patch
This famous farm has been a staple in the collective memory of Colorado Springs locals for decades and, minus a few rough patches caused by weather and other factors, they have been providing pumpkins to the children of the Pikes Peak region the entire time. This year's patch offers the same fab pumpkin picking of yore, plus an incredible craft fair with concessions, farm store and more. Like Longneck, Venetucci asks that you pre-purchase tickets and reserve a time to ensure the farm doesn't get too crowded for safe picking. If you can't go to Venetucci during the you-pick days, you can stop and buy a pumpkin from the farm store, which is open 10 a.m.-2 p.m. Thursday-Sunday. The Venetucci You-Pick patch is open 10 a.m.-2 p.m. Saturdays through Oct. 30. The patch will be closed Oct. 9 for a private event. Admission is $5 and kids 8 and under get in free. Pumpkins are $12 each. To learn more and make your reservation, go to www.venetuccifarm.org/pumpkins.
Outside Colorado Springs
While we have plenty of patches here, sometimes you just want more, more, more! We certainly are not going to judge you for attending a pumpkin patch every single weekend if that's what makes you happy. Just in case you're still craving fall fun after you've visited every single Colorado Springs pumpkin patch, we've included to other cool locations a little outside the city. 
Colorado Pumpkin Patch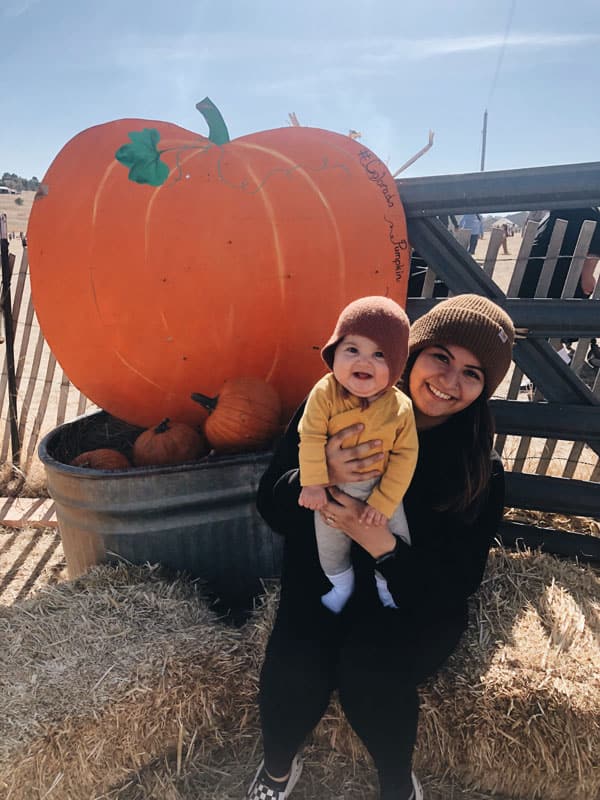 Located 20 minutes north of Colorado Springs in Monument, the Colorado Pumpkin Patch has been serving up orange awesomeness for almost 15 years. They've got killer pumpkins (as in cool, not murderous) and lots of cool activities. You can meet Queen, the magnificent pony who thrives on gentle pets from visitors, play laser tag and human foosball, wander the straw maze and a whole lot of other unique fun. They have a huge straw slide with three tracks so there isn't ever a long wait to take your turn and they have duck races — who knew racing ducks were so synonymous with fall? They have one of the most varied petting zoos around and the even have faux milking cows, which is sure to be interesting. Hours vary for the Colorado Pumpkin Patch, so it is best to check out the website to ensure they are open on your chosen day. Cost is $15 per person and the farm does offer a military/first responder discount. Learn more at coloradokidsranch.com.
Diana's Pumpkin Patch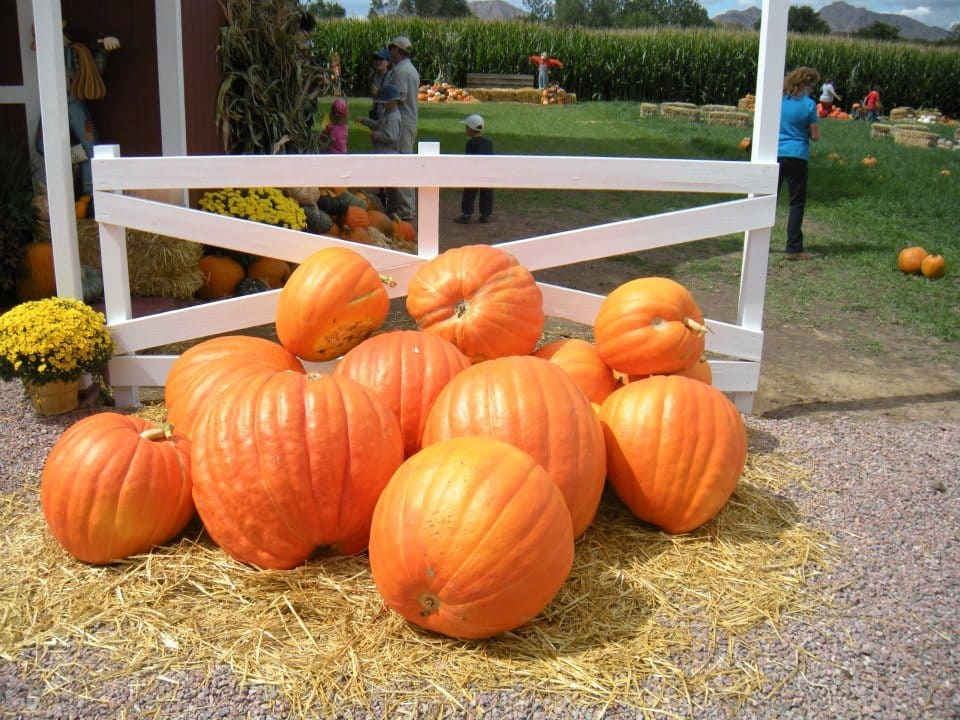 Wander mile-high corn (see what we did there) at this fun family pumpkin patch located south of Colorado Springs. Diana's Pumpkin Farm offers some pretty wild pumpkins for purchase, think knobby pumpkins, multi-color and more. Located along Hwy. 115 on the way to Royal Gorge, the walls of their signature corn maze are super high and very dense, so you really can't peek or cheat in any way as you traverse its twists and turns. It's extremely easy to lose your way, so bring water and a cornfield battle buddy to help you find your way back to civilization. The pumpkin patch crew makes a brand-new maze each year, so even if you've been before, it's always worth re-visiting. They always have fun games to play in the maze to boost the fun quotient. Add hayrides and corn slides and you've got yourself a day to remember. And like we said, the Royal Gorge is right nearby, so maybe head over before or after for rides, views and entertainment. This patch runs 10 a.m.-9 p.m. Friday- Saturday and 10 a.m.-6 p.m. Sundays through Oct. 31. Cost is $13 a person. More details at www.dianaspumpkinpatch.com.
Hayrides and corn mazes and pumpkins, oh my! Looks like a busy fall is in store, filled with pumpkin carving, farm fun and more! Pull on your favorite sweater, load your thermoses with cider or hot cocoa and let autumn activities commence.