You don't have to be a pumpkin-spice-chugging, scarf-and-boot-lovin', leaf collecting autumn super fan to appreciate that fall has finally arrived. While many complain that spring is too allergen-laden, summer is too hot and winter is too cold, fall is a season for everyone. It unites us all with its golden, leafy beauty, bright orange pumpkin patches, cooler temps that breeze across your skin as you pick apples with friends and family and spectacular events that all ages can enjoy.
No one ever gets angry that Halloween candy and spooky decorations are on the store shelves "too early". No one complains that the leaves have turned (ok, we admit there are probably a few grumpy souls feeling slightly ragey as they rake the lawn for the third time in a week). You won't hear someone mutter "already?!" when the costume shops pop up in the graveyards of closed retail shops. Instead, you'll be treated to excited cheering when cider hits the shelves, everyone pulls out their sweaters and hoodies with joy, and everyone begins searching tirelessly for maximum fall fun. Lucky for you, we've compiled a list of fall traditions that everyone loves — pumpkin patches, apple picking and more!
Western Mining Museum – Miner's Pumpkin Patch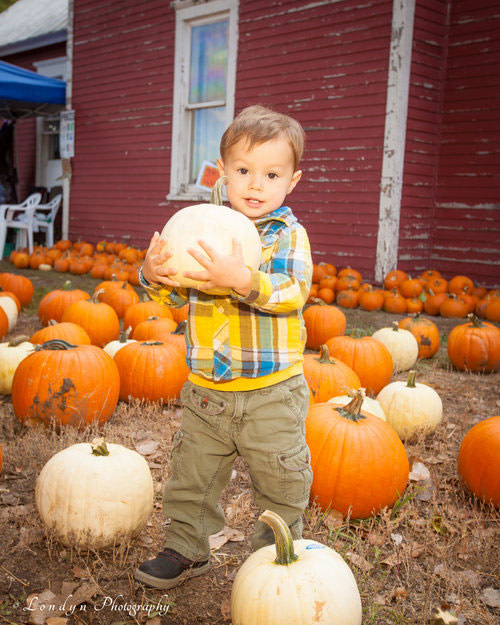 Launching with an epic Harvest Festival on Oct. 3 & 4, the Western Mining Museum Pumpkin patch is a real treat — no tricks. The two-day festival that opens the patch will feature fresh cider, fall treats, bounce houses, food trucks and vendors, slightly spooky (but family-friendly) stories and, of course, pumpkin picking. During the rest of the month, everyone can enjoy hayrides, gem panning, corn hole, giant yard Jenga and an apple cider press (and the resulting cider). We also recommend you hit the photo booth — wearing the aforementioned fall sweaters — and capture some silly shots for posterity. Mixed among the activities on the museum's historic grounds are pieces of mining machinery, friendly helpers and all sorts of festive fall touches that will totally catapult you into a delightfully awesome autumn overload (if that's even possible). This patch runs October every weekend in October and by special appointments on weekends. Cost is $7.50 per person and $5 for a pumpkin. More details at www.minerspumpkinpatch.com.
Happy Apple Farm
Colorado's short seasons may make it feel like fresh-fruit-pickin' is totally out of reach. It's not! At Happy Apple Farm in Penrose, Colorado. What can you pick at the farm? Apples, of course, and berries, too (check the website to see what's still on the stem there). Admission, hayrides, berry containers and apple bags are free. Fresh-picked apples cost $1.75 a pound. And because it's not really fall without pumpkins, you can pick your own there, too. Pumpkins cost you $0.69 per pound. We're not done yet. When you're all done picking produce, you can get cider and a whole lot of tasty options including pie, cobbler, donuts and paninis. For those trying to watch their budgets, this is an excellent choice, allowing you to pick and choose your activities. This apple and pumpkin farm is open Thursday thru Sunday 9:00am till 4:30pm, with cider available on the weekends. More details at www.happyapplefarm.com.
Wishing Star Farm
If meeting cool farm animals is more your speed, but you still want to snag yourself an orange globe of joy, there's a little farm east of Colorado Springs you might want to get to know. Wishing Star Farms has all sorts of cool critters you can meet and pet, including chickens, ponies and more. Watch a duck race, ride a pony ($) or just explore the pens to find the coolest barnyard animals in eastern Colorado. And of course, there are pumpkins, which you can score for $4 each. Choose your favorite, then enjoy an old-fashioned hay ride on the plains, "swim" in the corn bin or scale a gigantic hay pyramid. There's even a pedal cart track ages 7-adult. This year, Wishing Star is also offering yard games like giant checkers, giant Jenga, and a sling shot game. It's rural farming fun at its absolute best! Open daily from 9am to 5pm Sept. 18 through Oct. 31. Cost is $10 a person, pumpkins and pony rides are $4. More details at www.wishingstarfarm.com.
Third Street Apples
Like Happy Apple, Third Street Apples is located in Penrose and offers U-pick apples for $1.99 per pound. They have lots and lots of varieties through October. You can also pick up a pumpkin for $0.60 a pound, enjoy honey from the orchard's resident bees, and Colorado peaches (already picked). The peaches will run you $1.99 a pound, or, if you are particularly ambitious about your fruit utilization, you can snag a 22-24 lb. box for $30. 
Open Thursday through Monday. More details at thirdstreetapples.com.
Hayrides and corn mazes and pumpkins, oh my! Looks like a busy fall is in store, filled with pumpkin carving, farm fun and more! Not to mention all the baking you'll be doing with the apples and fresh fruit you score on your journey. Pull on your favorite sweater, load your thermoses with cider or hot cocoa and let autumn activities commence. (Final thought: We're totally open to sampling your fruit-filled concoctions — no pressure though.)