Ahh, fall. Crisp, cool air, leaves changing to gold and red, hearty pumpkin chili. (Google it—you can thank me later.) It's unfair, really, that winter holidays keep creeping into this sacred space. So while Costco may be selling Christmas trees already (since September, actually) you don't need to rush fall. Take some time to enjoy the changing season with these events around the region.
Please remember to observe social distancing guidelines at these events and, as always, if you have symptoms of COVID-19, please stay home.
Reynolds Ranch House Harvest Festival At WMMI:
Western Mining Museum kicks off their fall celebration with a two-day Harvest Festival, benefitting the Historic Reynolds Ranch House renovations. You'll be treated to live demonstrations, including the apple cider press and gold panning. Outdoor games and a tractor pulled hayride are fun for all ages. Food trucks will be on site to satisfy your cravings. For more low-key fun, wait until the following weekend when The Miner's Pumpkin Patch opens. Admission includes one pumpkin per person and access to all outdoor fun. Find your way through the hay maze and then pose with your pumpkin at one of the photo stations.
Harvest Festival–Oct. 3, 9 a.m.-4 p.m., Oct.4, 12 p.m.-4 p.m.
Miner's Pumpkin Patch—Oct. 10, 17 & 24, 9 a.m. –4 p.m.
Cripple Creek Mile High Club Aspen Color Tours & Legion Fall Fest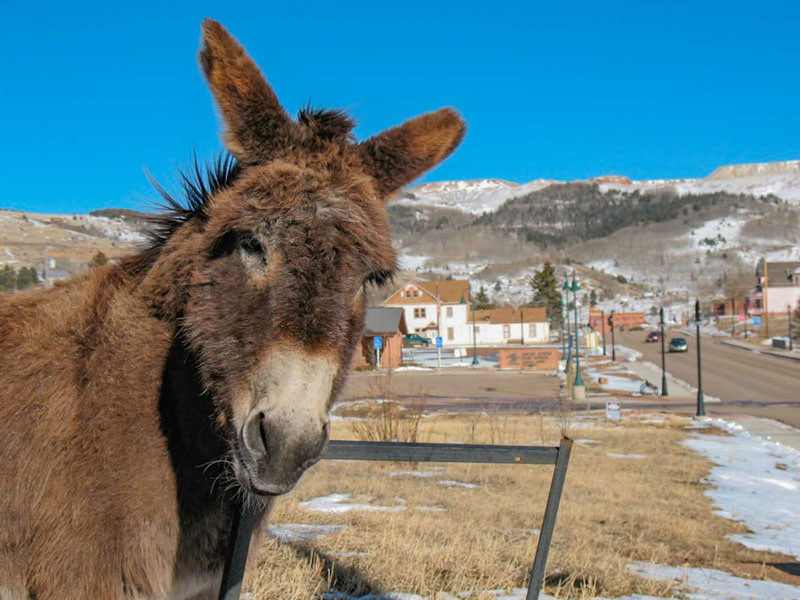 Colorado Aspen trees in the fall are really something to behold. Make the short trek to Cripple Creek and enjoy them in all their splendor on the self-guided Aspen Tour. The tour starts at The Heritage Center and includes an information packet for $10. All proceeds go to the care and feeding of the wild donkey herd in Cripple Creek. Speakers and guides from The Gold Camp Victorian Society will be available along the route to answer questions. When you're finished, be sure to check out the American Legion Fall Fest at City Hall Pocket Park. Sit back with a cold one in the beer garden and enjoy the music and food vendors. You'll even have a chance to meet a real live donkey!
Aspen Tour, Oct. 3 & 4
American Legion Fall Fest, Oct. 3, 1-8 p.m., Oct. 4, 1-5 p.m
Oct 4-31 – Skeleton Craze in Manitou: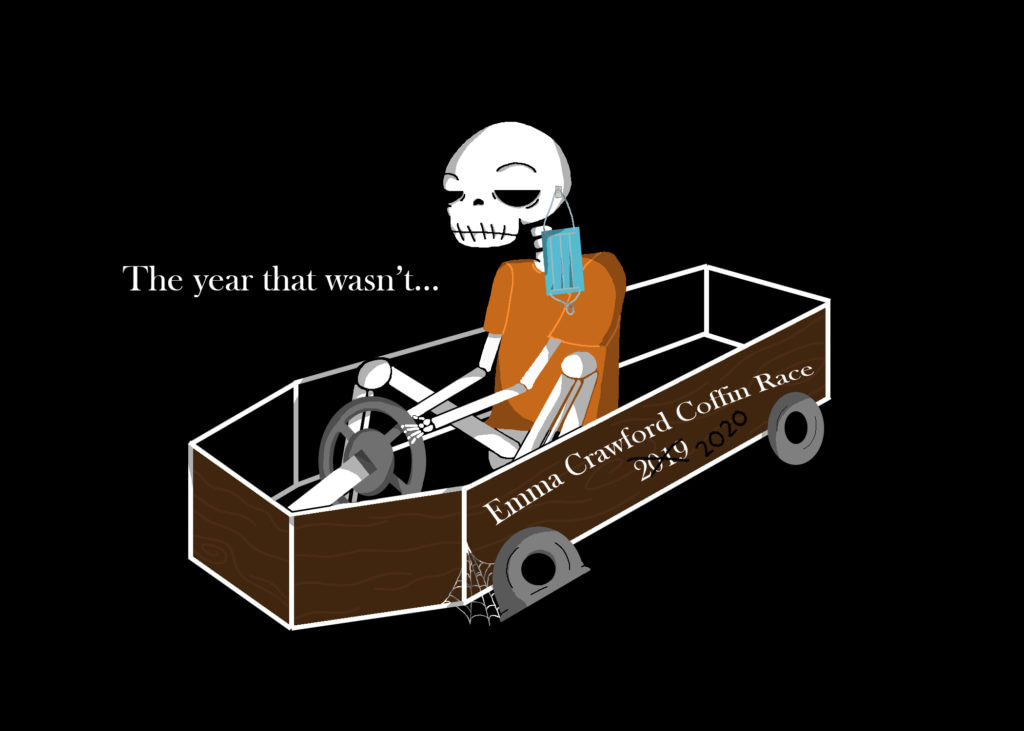 Even though the beloved Emma Crawford coffin races won't be happening this year, you can still have some spooky Halloween fun. For three weekends in October, take an eerie ghost tour through long lost stories of real Manitou Springs' residents. These scripted tours are the collaboration of The Manitou Springs Heritage Center and THEATERdART and promise to be a fun, family experience.
Throughout the month, you'll also find skeleton friends lurking around Manitou Springs. Vote for your favorite in this family-friendly event—ballots will be available each week in the Pikes Peak Bulletin.
You can still win the coveted Emma Cup this year! Sign up for the Emma Crawford Scavenger Hunt, which starts on Oct. 17. You and your team will hunt for clues and submit your photos for a chance to win. 
Boo at the Zoo 2020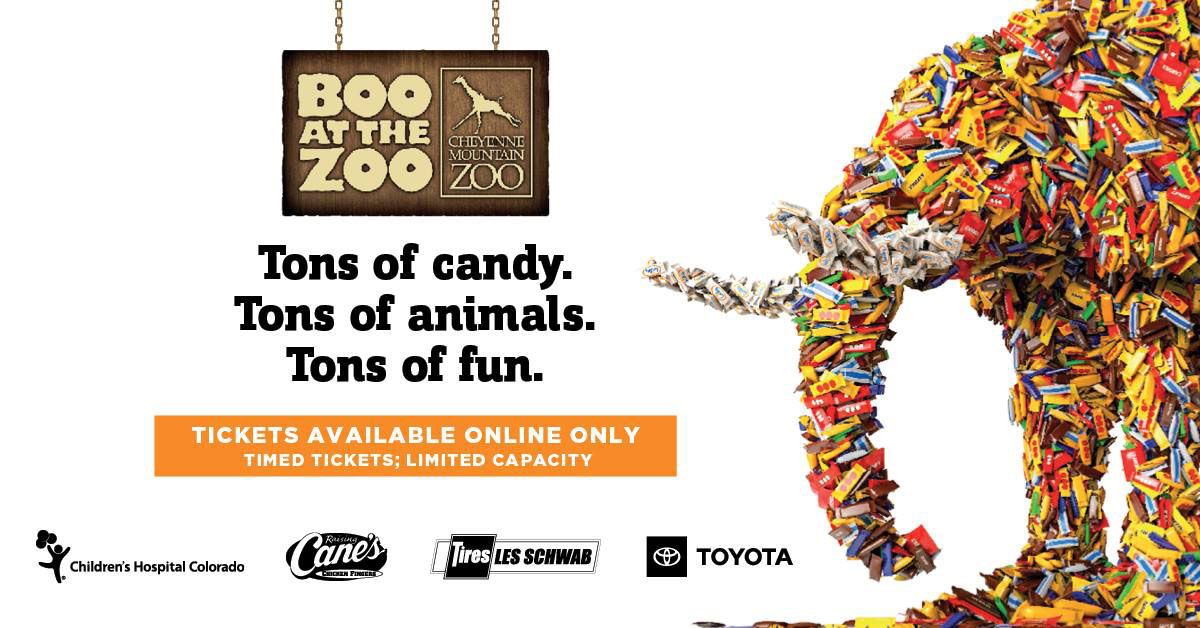 Feeling uneasy about trick-or-treating this year? Bring the kids to Boo at the Zoo. A perennial favorite, this event brings the Zoo alive with the spirit of Halloween. Don your favorite costume and collect candy made with sustainable palm oil, which helps protect wild animals and their habitats. Safety precautions will be in place so the whole family can enjoy Halloween worry free. This event is online timed ticketing only. Book ASAP as this is likely to sell out quickly.
Oct. 17-18, 23-25 and 30-31, 3:40-8:30 p.m. (last admission at 7:20 p.m.),
Trick or Treat at Royal Gorge Bridge & Park
Stuff your treat bag while enjoying the view from America's highest suspension bridge! Over 30 vendors will pass out candy at Boo on the Bridge, the annual event at the Royal Gorge Bridge & Park.
Entrances will be staggered and to ensure your safety, the Park will supply all candy. Cost for ages 4 and up is $12 at the door, $10 online and $7 for season pass holders at the door. Children 3 and under are free.
Oct 31 – Cripple Creek Annual Trunk or Treat
Trunk or treat is a fun alternative to going door to door. Kids collect treats from elaborately decorated trunks and participate in games and other activities. Adults can enjoy food and warming stations at this outdoor, socially distanced event in Cripple Creek.
Oct. 31, 5-7 p.m., 1st St and Masonic Ave. 
Mad Science Day @ Space Foundation
Did you know that Frankenstein is the name of the mad scientist inventor, NOT the grotesque monster he created? Learn a bunch of other cool facts at Mad Science Day at the Space Foundation. Come dressed in costume and experience some mad science laboratories for yourself. Trick or treat, then drive a rover around a simulated Mars pumpkin patch in the Robotics Laboratory. Cool Science will feature other demos and hands on activities throughout the day.
Haunted Lantern Tour at Cave of the Winds
If you're looking for an extra spooky Halloween experience, head over to Cave of the Winds for their Tour of Terror. With only a handheld lantern, you'll "Journey Into Fear" as you wind your way deep inside the cave. Learn about the history of the cave and its unexplained phenomena, and hear some deliciously scary ghost stories.
Oct. 2-31, weekends only. $45 per person, ages 13 and up.
Miramont Castle's Halloween High Tea
This has been a year of firsts, but this one is particularly exciting!  Miramont Castle Museum is having its very first special Halloween High Tea.  Their High Teas are always a special treat, but this one will have a spooky Halloween twist!  Seating is very limited so be sure to call ahead for reservations.  This special tea will only be served:
Friday October 30th, Saturday October 31st, and Sunday November 1st, 2020.
Seatings at 10:30am, 12:30pm, and 2:30pm each day. 
Call 719-685-1011 for your reservations today!