10+ Reasons Why
Manitou Springs is the Best Little Town
When it comes to sharing all the best things about living in Colorado, the tiny town of Manitou Springs is absolutely a reason to celebrate. With a small population of eclectic and helpful locals, spectacular mountain scenery and a whole lot of character, you might say it's the best little town around. Now, you don't have to take our word for it. Manitou Springs has also been nationally recognized by travel website Expedia.com as the third friendliest city of 2021. On top of that brag-worthy distinction, Manitou Springs is also ranked ninth in USA Today's list of the 10 Best Small-Town Art Scenes. You might think that friendly folks and a hopping art scene would be enough feathers in the cap of this mighty, tiny town, but it has way more. Enough to make a peacock proud, really. We're sharing the top 10 reasons why Manitou Springs is the best little town in Colorado — and the world.
1. Healing Waters of Manitou Springs
Manitou Springs is home to eight natural mineral springs that are scattered throughout the town as you walk. Long before there was a tourism boom for all the cool attractions and unique dining and shopping, people flocked to Manitou Springs from all over the country to partake in the fresh mountain air and the healing waters. In fact, the town even had a bottling plant for a brief period of time. You can stop at the Manitou Springs Chamber of Commerce and Visitors Bureau and pick up a walking tour map to find them all. One of the coolest things about the springs is the carbonated water. That's right, the water comes straight from nature's tap with a bit of a bubble. It's also fortified with healthy, necessary minerals and even a touch of lithium. If anyone ever offers you a glass of ice-cold "Manitou lemonade," it's made with the sparkly, healing waters and you should absolutely try it at least once.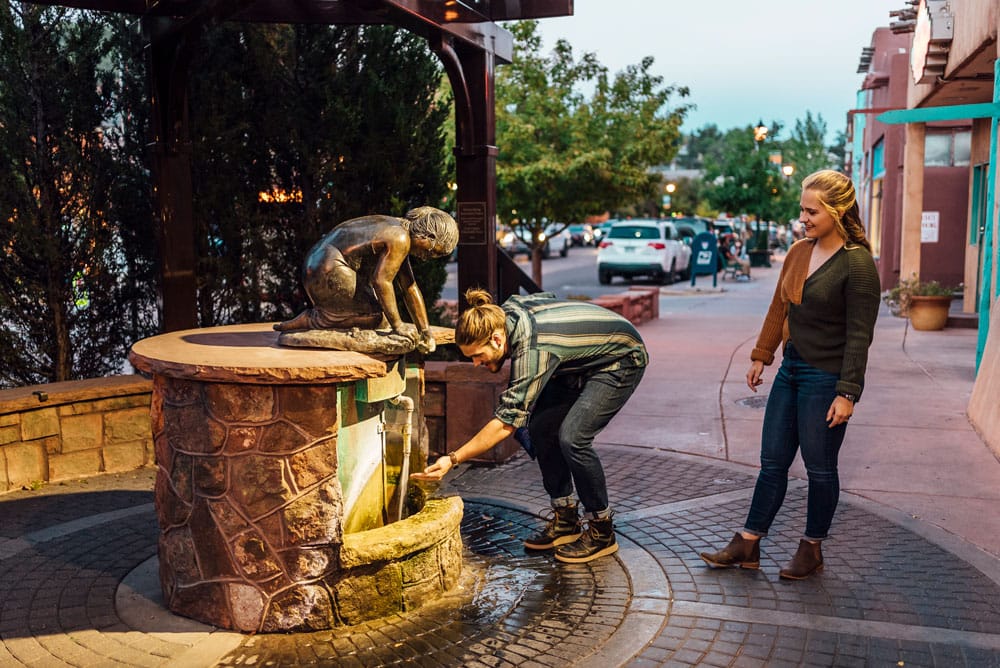 The Manitou Incline has rapidly become one of the most popular and challenging hikes in Colorado Springs since it went legit in 2013. Prior to that, it was a poorly kept secret trespassed by locals and savvy out-of-state visitors. Today, the strenuous hike invites travelers from all over, including Olympians and the occasional actor (hello Kevin Bacon!). Hikers of this massive stairway to tight glutes and sore quads will encounter 2,744 steps and ascend 2,000 feet in elevation before turning around for a 3-mile hike back down Barr Trail (the decidedly more fun leg of the journey). If you're properly prepared (and slightly deranged), you can also continue up Pikes Peak – heavy emphasis on properly prepared. Advice? Don't do it in flip-flops, bring lots of water and dress in layers. 
3. Melodrama Mayhem at the Iron Springs Chateau
Conveniently close to the Manitou Incline (you can actually use their parking lot at certain times) is the Iron Springs Chateau, one of the last remaining melodrama dinner theaters in the United States. Featuring seasonal shows performed by a first-rate melodrama cast, the Iron Springs Chateau welcomes enthusiastic audience participation. You can boo the villain, cheer the hero and participate in a mid-show singalong complete with vaudeville entertainment. The shows are always fun, family-friendly and funny, with the exception of the annual Rocky Horror Picture Show event (which is still fun and funny).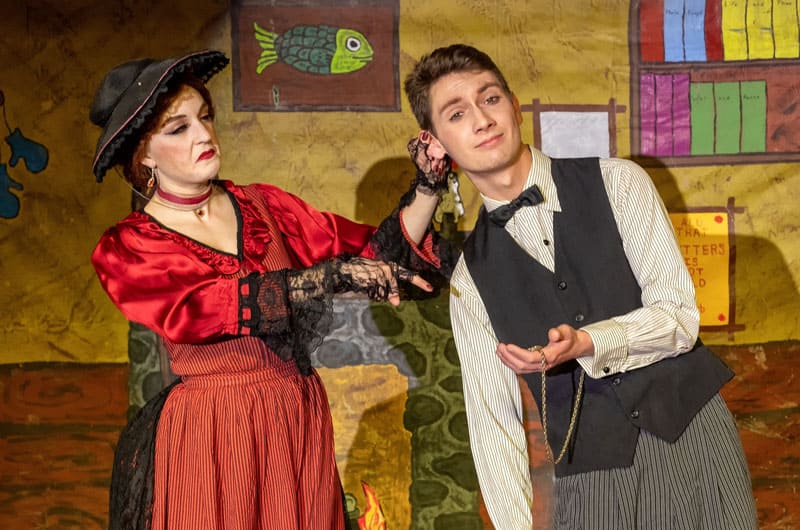 4. The Broadmoor Manitou and Pikes Peak Cog Railway
If you prefer to ascend mountains in a more leisurely fashion, the Broadmoor Manitou and Pikes Peak Cog Railway will take you to the top of Pikes Peak – America's Mountain quite nicely. The train station resides right next door to the Iron Springs Chateau and close to downtown Manitou Springs. This beloved attraction has existed in the Pikes Peak region for a century, welcoming locals and visitors alike to traverse the back of the famous fourteener and explore eight different life zones from the comfort of the railway's brand-new railcars. In fact, after an extensive revamp, there's lots of new to go around in this antique attraction, including the aforementioned depot and 9 miles of track. Oh, and a new Summit Visitor Center at the top of Pikes Peak with more room (and famous hot donuts) than ever. Before you venture to the top, peruse the depot gift shop for cool train- and Colorado-themed gifts and pick up some food for the road … er, track. But don't fill up too much, you'll want to save room to dine down in Manitou Springs. 
5. History with a Spot of Tea at Miramont Castle
Despite its small size, Manitou Springs has the distinction of being home to an actual castle: Miramont Castle. Built more than 100 years ago, the castle has played a lot of roles in the community, even serving as a sanitarium for the Sisters of Mercy. Today, you can tour the structure and explore all of its well-appointed furnishings and architectural wonder. Tours are self-guided, allowing you to take your time in your favorite parts of the castle. Highlights include the castle gardens and the 8- and 16-sided rooms. A visit to Miramont Castle is not complete without a visit to the Queen's Parlour Tea Room, where you can sup on tiny sandwiches and aromatic teas in perfect Victorian splendor. Select the high tea and you'll be able to try two different teas, plus enjoy scones, sandwiches and desserts. Miramont also has special events throughout the year, like haunted tours and holiday teas, each offering a Victorian twist and a dose of Manitou history.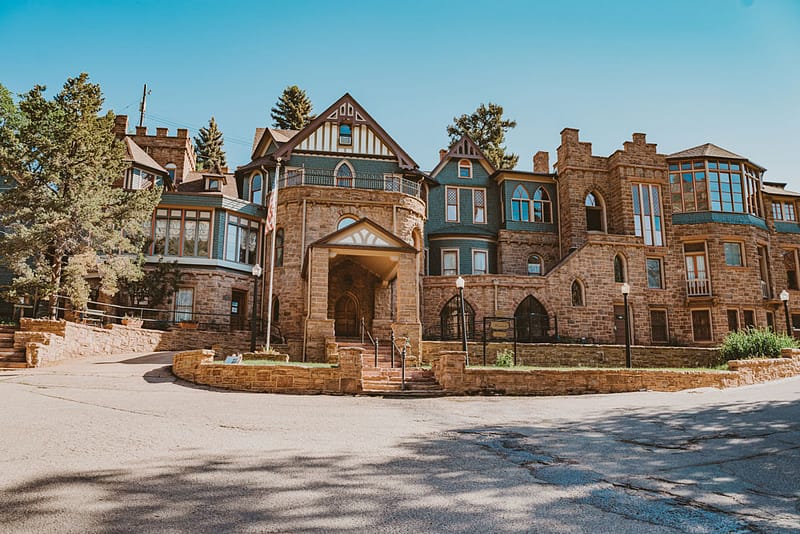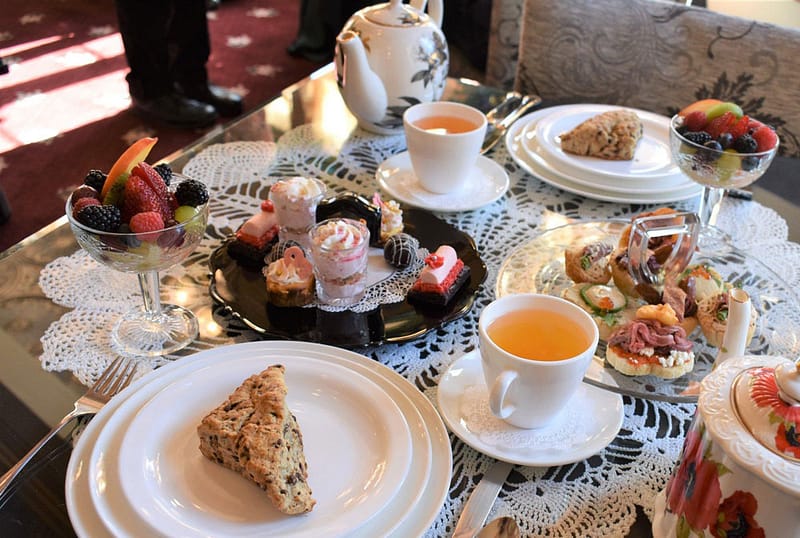 6. Hands-on Happiness at the Manitou Cliff Dwellings
Located just above Manitou Springs near Cave of the Winds, the Manitou Cliff Dwellings offer a rare glimpse into the history of the indigenous peoples who lived in the region that is now known as southern Colorado. The dwellings are centuries old, showcasing the culture and history of ancestral Puebloans. They were transported from McElmo Canyon near the famous Mesa Verde cliff dwellings to Manitou Springs more than 100 years ago as a preservation project. The dwellings were then reconstructed and installed using concrete mortar, a key factor in one of the attraction's coolest features: you can touch everything. Yes, you can walk amongst these ancient dwellings and touch them for yourself. In addition to hands-on exploration, the visitor center provides educational resources and beautiful art and jewelry crafted by Native Americans.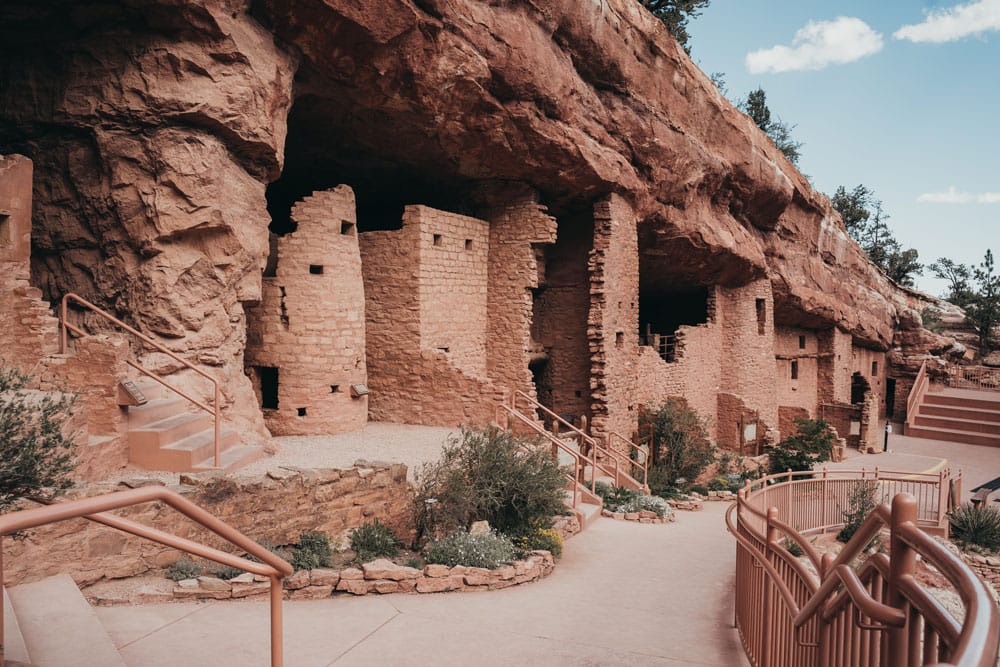 7. Engaging Outdoor Experiences with Adventures Out West
It's not all about history in the mountainside town of Manitou Springs – local outfitter Adventures Out West is proof of that. Their outgoing, experienced team of professional adventurers has made it their business (quite literally) to show visitors just how stunning the Pikes Peak region can be. One of their most popular activities is their exceptional ziplining through the hills above Manitou Springs. The natural-terrain course features lines ranging from 225 feet to 650 feet in length and all the platforms are nature-made, so no climbing ladders or leaping from manmade structures. Adventures Out West also offers Jeep and Segway tours of Garden of the Gods, as well as bike rides, guided hikes and hot air balloon experiences. When they decided to put adventure in their name, they meant it and they've been proving they're worthy for years.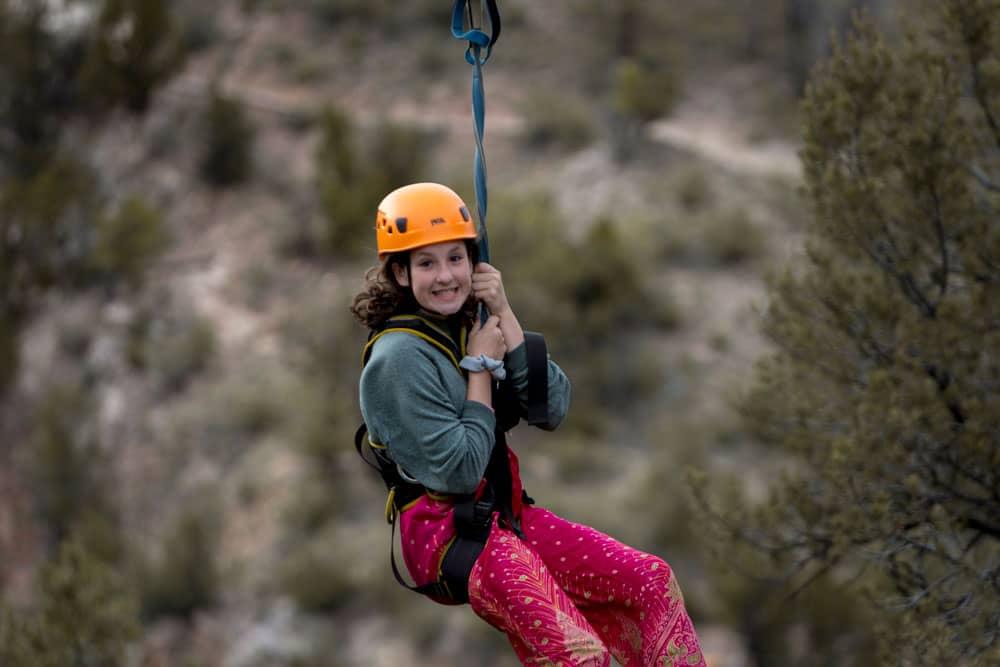 8. Explore Geological Marvels at Cave of the Winds
Cave of the Winds is another outdoor attraction that is well-suited to families, history buffs, rockhounds and outdoor enthusiasts. Tours run daily and take visitors through the labyrinth of the cave system, sharing fascinating geological facts and a little Colorado history. There are special tours available for those who want to explore like the spelunkers of old and spooky lantern tours complete with ghost stories. Outside of the cave are thrilling rides like the Wind Walker challenge course and the epic Bat-A-Pult, an aerial attraction that zips through the canyon at speeds of nearly 40 miles per hour. The gift shop is jam-packed with rocks, minerals, geology guides and art to take home memories of your experience.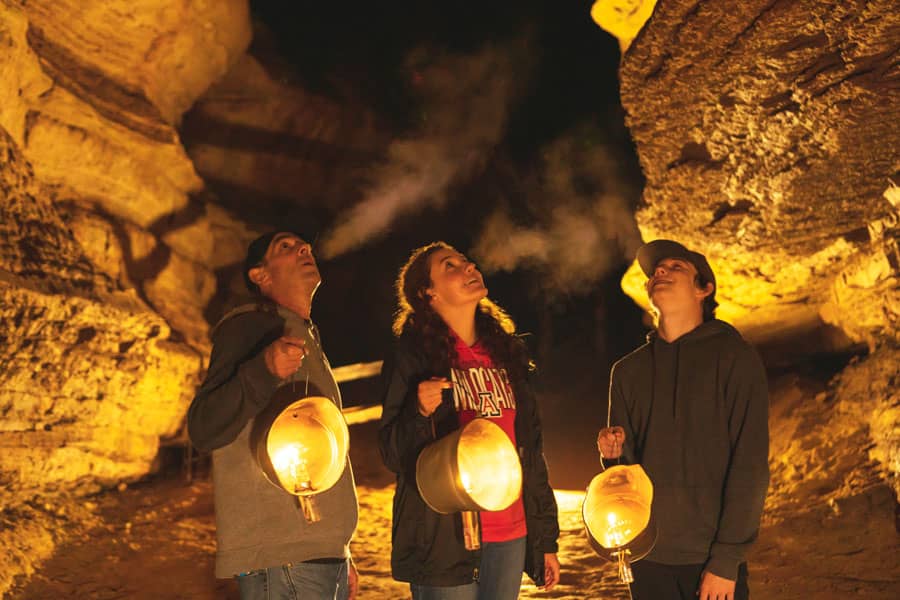 9. Exciting Manitou Springs Events
You'd be hard-pressed to find a town with the same level of exciting events held in Manitou Springs each year. Not only that, each event is unique and celebrated with an intense amount of community participation. The most famous — or is it infamous — is the Emma Crawford coffin races, which invites participants to careen down Manitou Avenue in decorated caskets toted by a crazy crew of costumed pallbearers. The annual fruitcake toss is another popular soiree, a phenomenon that has spread to other towns over the years but firmly has its roots as a Manitou invention. Then there's the Mardi Gras celebration, the summer ice cream social, wine and beer festivals, a Christmas parade and lots and lots of live music in the parks all summer long. Whatever you are hankering for, event-wise, there's a high likelihood you'll find it on the Manitou Springs event calendar.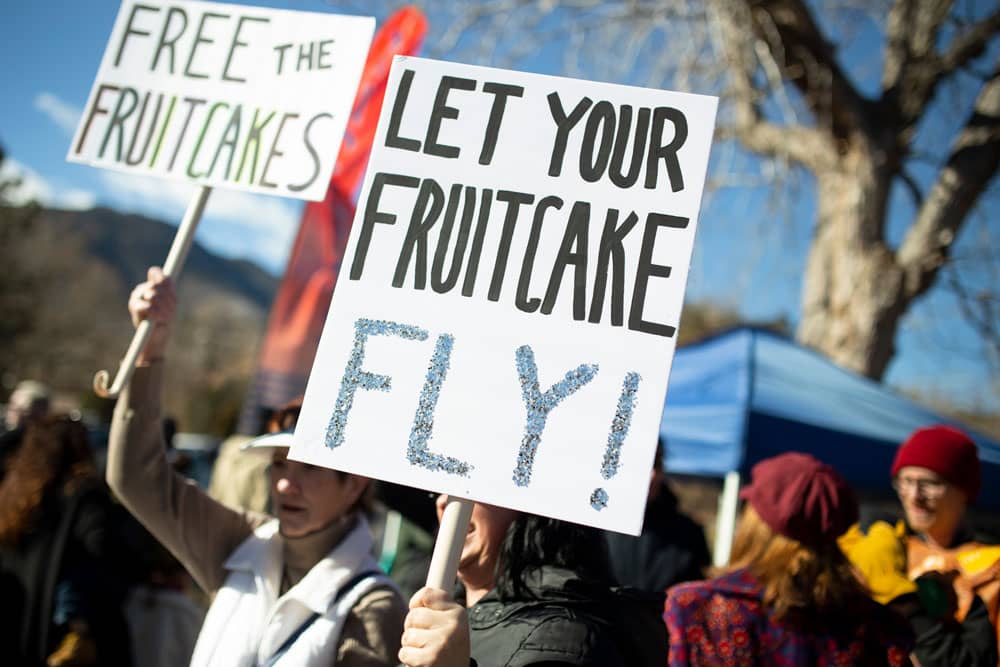 10. Arranging Transportation is a Snap
Manitou Springs is a very walkable town, making it easy for you to park in one of the designated pay lots or at a meter and head out for the day. A free shuttle is available to transport visitors from the outskirts of Manitou and free lots to downtown Manitou Springs and the base of the Incline. Conveniently enough, that means you can also use the shuttle to get to the Cog Railway, the Iron Springs Chateau and even Miramont Castle (with a bit of a walk back down the hill). Rideshares are also plentiful for getting into and out of town if you don't want to navigate parking. In addition to all of this, many of the events in Manitou Springs offer a centralized parking location and shuttles back and forth to town to help reduce heavy traffic and overcrowded parking. Last, and certainly not least, there are two PikeRide hubs in Manitou Springs, allowing you to tool around town via bicycle or explore further along one of the trails. 
11. Proudly Local in Manitou Springs
Everyone is making an effort to support small businesses these days and we like to think that visitors to Manitou Springs are no exception. Local dining and drinking are especially great in Manitou Springs, with options for fine dining, comfort food, Colorado brews and fine wines. The shopping is equally amazing, with local shops selling everything from toys to mementos to unique clothing. Remember that art scene that won awards? It's because there are several small galleries packed with art from local artists, not to mention a fully outfitted art center and monthly and annual events like First Friday and the Commonwheel Labor Day Arts Festival. Even the lodging can be local, with bungalow-style accommodations, regular rooms and even a resort geared just for cyclists. It's safe to say that a visit to Manitou is all about living local and you'll love every minute of it.
Whatever on this list draws you to the friendly streets of Manitou Springs, we hope to see you sooner than later! Your visit is guaranteed to be both memorable and magical with adventures you'll want to come back and repeat again and again.