Hours
Call for individual business hours.
Visitor Center: 8:30 a.m. - 5 p.m. Mon-Fri 9 a.m. - 4 p.m. Sat & Sun
*Please note masks are required in all indoor public spaces.
How far is Manitou Springs from Colorado Springs?
Manitou is just west of Colorado Springs, about 6 miles from one downtown to the other. Plan on about 10-15 minutes for the drive, depending on traffic.
Being tucked up against the mountains and a slightly higher elevation, Manitou Springs enjoys pretty mild weather year around. The highs in the summer average around 85 degrees, and though there are cold, snowy winter days, there are many beautiful, sunny 50 and even 60 degree days.
What's the nightlife like?
Manitou is a great place to spend an evening out. There are over 20 locally-owned restaurants, ranging from locally-sourced vegetarian, to one of the best burgers you'll ever have. Enjoy Mexican, Middle Eastern, Italian or good old meat and potatoes. The bars and pubs have just as much variety, whether you're looking for a place to belly-up, or wine replete with sommelier.
What is there for kids to do?
You have to check out the Penny Arcade, for both the kids and your inner child. There are also several great parks, or take them on a walking tour of the mineral springs and decide which is your favorite.
Manitou Springs Great Fruitcake Toss
The Manitou Springs Fruitcake Toss should be on your to-do list on Jan. 22 If the name wasn't self-evident, we'll lay it out: You get to throw fruitcake.
Unique gifts from our attractions
Support local shops in Colorado Springs with some of the most unique gifts in the region for this holiday season.
Santa Claus is Coming to Town — Colorado Springs, That Is…
We're sharing all the places you can meet Mr. Claus, share your gift list & let him know whether you've been naughty or nice (don't lie, the dude knows all).
Attractions & Restaurants Open for Thanksgiving Day
Celebrate turkey day with your loved ones by supporting these local attractions and restaurants open on Thanksgiving in Colorado Springs.
10 Unique Museums in Colorado Springs
Colorado Springs is the proud home of a variety of museums, many of them with unique features you won't find anywhere else in the world.
More attractions like this
U.S. Olympic & Paralympic Museum
Flying W Ranch Chuckwagon
Pikes Peak Tour by Gray Line
Cave of the Winds Mountain Park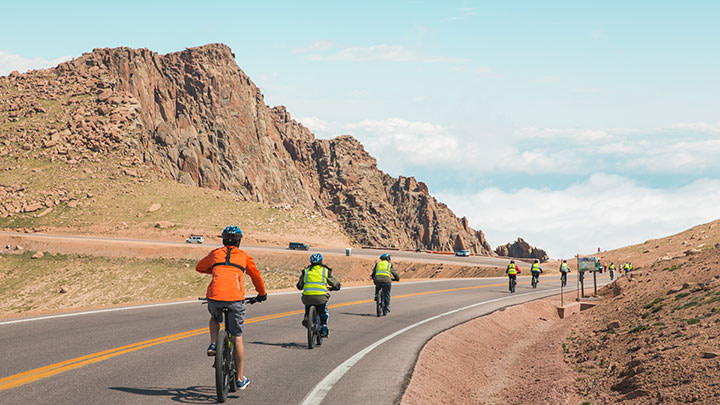 Challenge Unlimited- Pikes Peak by Bike
Cripple Creek and Victor Narrow Gauge Railroad