Attractions and Restaurants Open on Thanksgiving Day
You don't have to spend Thanksgiving Day indoors glued to parades and college football. There are several attractions and restaurants open on Thanksgiving Day in Colorado Springs. Not everyone wants to be stuck in the kitchen or idly playing Yahtzee with every cousin that was born before 2015. Some people just want a chance to breath or enjoy that oh-so-rare moment where there are no urgent matters to manage. We're here to help. Banish cabin fever or banish yourself from the kitchen with these popular attractions and restaurants that stand ready to rescue you on Thanksgiving Day!
Get Some Fresh Air at the Cheyenne Mountain Zoo
The Cheyenne Mountain Zoo is open on thanksgiving day and we can't think of a better place to send all those kids and bored adults to burn off energy. Not everyone can fit in the kitchen and not everyone wants to watch the Thanksgiving parades on TV, so why not just get outside and meet some new furry friends? The zoo is pretty chill on thanksgiving because not many people think it's open for business. That means more time with the giraffes and gorillas and less time fighting crowds. Thanksgiving can be a bit cold, so dress in your quintessentially Colorado layers of clothing and pack some hot cocoa just in case. The zoo is open until 5, so you can even eat an early dinner and have everyone head out together. Or … send off anyone in the house who's getting too whiny or too hyper and enjoy the silence as you cook the turkey for the 14th hour. Maybe take a nap. No one will be there to judge you or wake you up to ask when dinner will be ready (when it's ready!). 
Light Bites at La Baguette
The Old Colorado City restaurant that serves fabulous French fare will be open until 4pm on Thanksgiving Day. Head in for a light breakfast or some soup for lunch and pick up bread for dinner — if there happens to be any left. It's worth noting that you should get bread a few days in advance. They make some of the best French bread in the city. Desserts are also a great reason to visit. You know there's always room for pie so what damage could one eclair really do to your appetite? You won't know until you try!
Thrill and Chill at the Royal Gorge Bridge and Park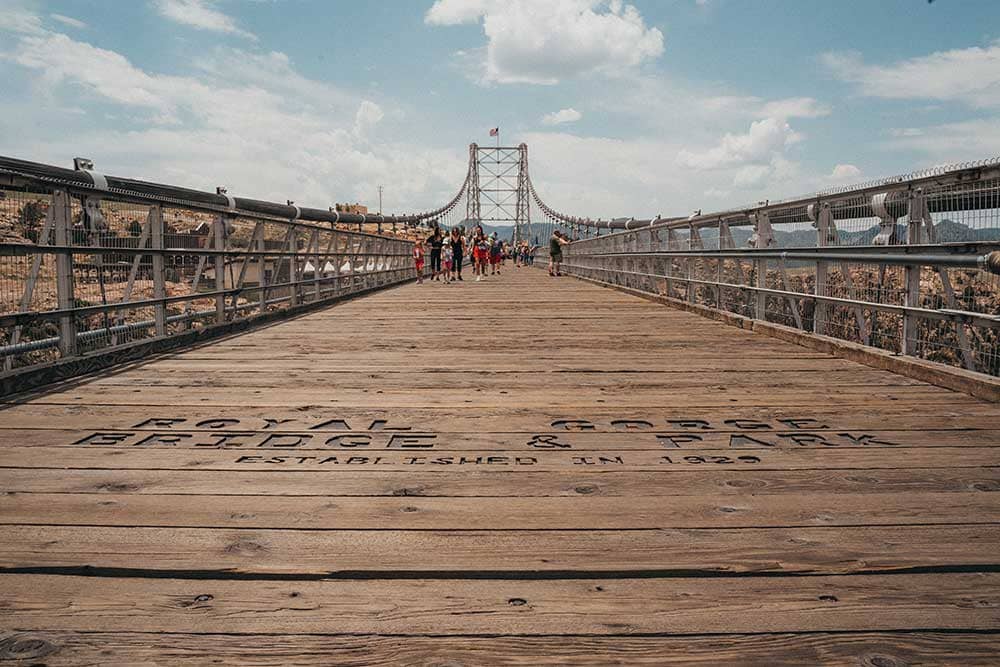 America's bridge never closes which means you can have an awe-inspiring day before chowing down on your favorite Thanksgiving Day meal. The Royal Gorge Bridge and Park offers visitors a beautiful place to bring any out-of-town visitors. They can experience a whole new side of Colorado — rustic canyons, crashing waters and wide-ranging views of those famous fruited plains. The Royal Gorge really gives visitors a taste of Southern Colorado's unique scenery and spectacular fashion. In addition to visual beauty and feats of human ingenuity, the park is just plain fun. Park admission includes unlimited rides in the gondolas that carry you from rim to rim over the crashing Arkansas River. There are also thrill rides that will fling or sip you out 1,000 feet over those same rapids, albeit a bit more quickly. There's a kiddie zone and lots of places to snap photos so maybe get some of those epic family shots for the Insta while you're there. 
Dine So Fine at the Cliff House in Manitou Springs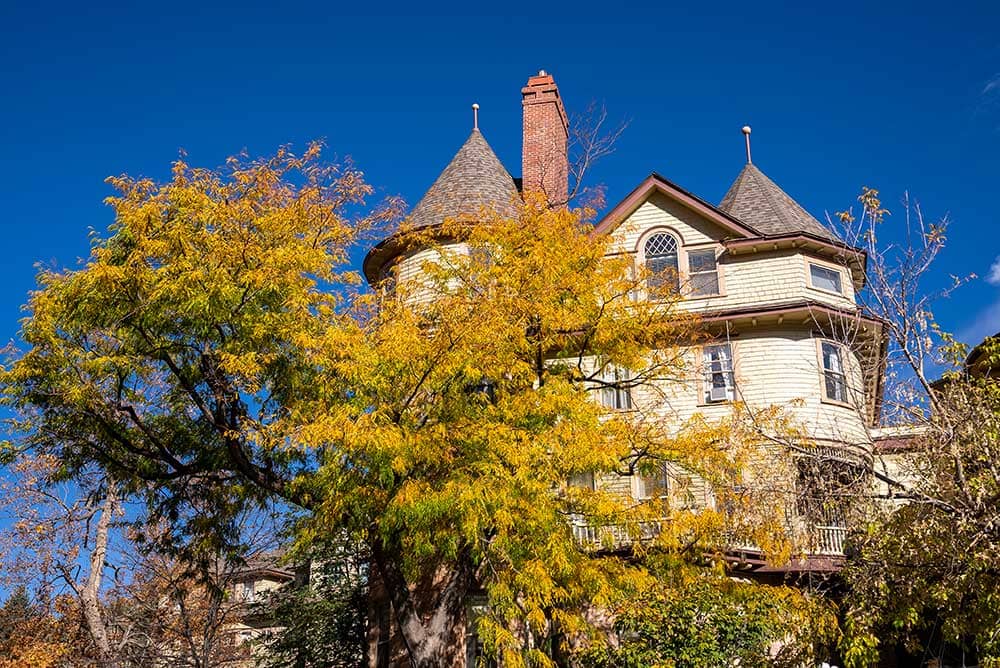 If you don't want to cook but you still want the best, there is no place like the Cliff House in Manitou Springs. The Cliff House is known for their exceptional holiday menus and Thanksgiving certainly lives up to the fame. You can have your classic favs like turkey and stuffing or less traditional options such as salmon or lamb. Dessert is a magnificent finish that gives all sweet tooth folks the thrill of their lives. This dinner is surprisingly affordable with a price point around $40-$50. That also means that reservations are essential. Make yours immediately because this dinner sells out quickly. Local's tip: Call instead of using the online system. 
Gander in the Garden of the Gods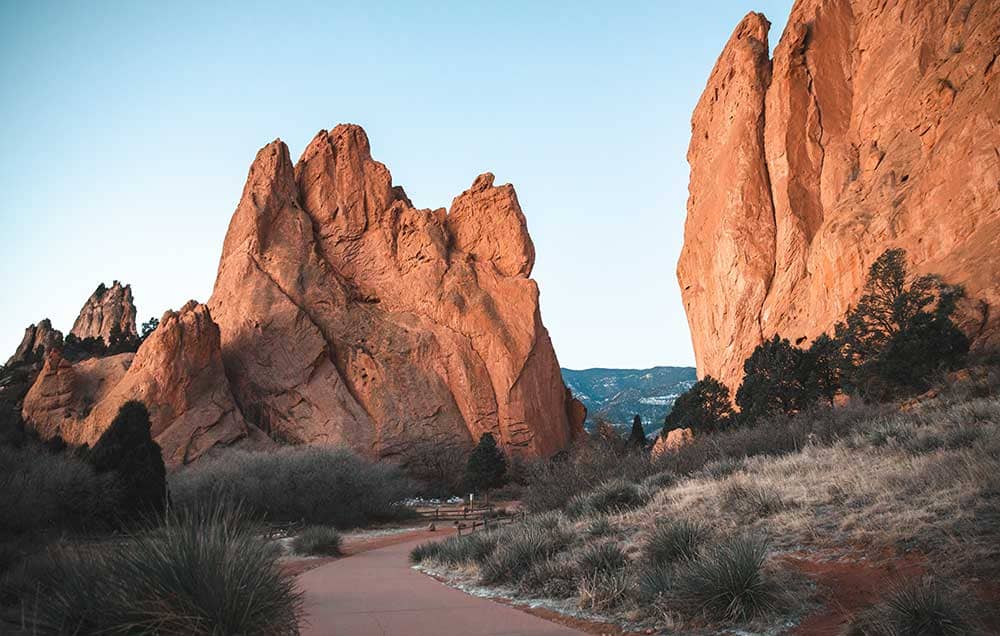 The Garden of the Gods Trading Post won't be open until Black Friday and Small Business Saturday, but those graceful rock formations in the distance stand ready to greet you. The Garden of the Gods is open on Thanksgiving Day and as free as the day it was gifted to the city. Take a post-dinner hike along the interpretive trails and explore the massive red rocks that fill the world-famous park. If you really want to work up an appetite, take a lap around the park on your bike in the wide and rider-friendly lanes that run with the road. If you're not quite up to the challenge (those hills are tough), you can rent a PikeRide and get that extra ebike assist to help you conquer those steeper climbs. Pick a bike with a good battery. There are stops in Old Colorado City near the road to the Garden and in Manitou Springs, which is near the local's favorite entrance next to the Garden of the Gods Trading Post. 
A Grand Buffet at the Cheyenne Mountain Resort
The Cheyenne Mountain Resort's Thanksgiving buffet can only be described as outrageous. It's the type of buffet that makes you feel like you've stepped into a medieval movie's royal dinner scene. While it is the priciest of all of the options ($68/p), it is also the most lavish. How lavish? Well, there's an omelet station and all your brunch favorites, plus prime rib, cold shrimp, salad bar, dessert bar and even a kids' station. Kiddos can load up on chicken fingers, mini pizzas and mini corn dogs to their heart's content. (Kids are $35).
We hope your holiday, whether you spend it at home, outside or in one of these amazing restaurants, is filled with all the things you are thankful for. Happy Thanksgiving!