The fervor around Halloween has barely died down and we have to admit we're already excited about the next big holiday — Thanksgiving. Yes, right now your stomachs may be straining with the candy you purloin from the bags of your children after they fall asleep, but Colorado Springs doesn't raise quitters. It's time to steel your mighty bellies for a day of gluttony, wine, beer and football, for this is the holiday of feasting and feast you shall! This year, we've got the not-so-skinny on where you can dine if your version of cooking leans more toward ramen and pop tarts, or if the unavoidable political discussion at the Thanksgiving table simply aren't worth your Aunt Mary's delicious stuffing, no matter how much sausage or thyme she puts in it.
Thanksgiving Dinner in Manitou Springs
Not only is Manitou Springs an adorable town, it's surrounded by beautiful outdoor spaces. We suggest a bit of hiking pre- or post-meal. You won't regret it!
*Our Pick — The Cliff House: Not satisfied with one Thanksgiving offering, all three of the Cliff House's restaurants will offer a menu. The Bistro and Sutro's will have special menus, but the real party is over at the Terrace Room, where you'll find a champagne buffet. Their menu is insane, with turkey, ham, smoked salmon, prawns, flank steak, breakfast offerings, desserts, champagne (of course), cheese platters … our fingers are tired and we're still not done. Needless to say, the pricier price tag is well worth it.
Briarhurst Manor Estate: Thanksgiving Dinner already sold out. Call 719-685-1864 for possible cancellations.
Mate Factor: Open Thanksgiving
Red Dog Cafe: Open Thanksgiving 10 am – 3pm
Sahara Cafe: Open Thanksgiving 10 am – 4 pm
Thanksgiving Dinner in Cripple Creek
Enjoy a scenic drive through the mountains to the historic mining town of Cripple Creek. You can dabble in a bit of entertainment, hike nearby trails and then dine at a number of open restaurants.
*Our Pick — Bronco Billy's: What? Thanksgiving above the clouds? Yes indeed! Bronco Billy's Steakhouse is offering folks the regular menu and Thanksgiving Specials. You have to have reservations and time is running out, so we suggest you call right away. If you prefer your fare more simple and downhome, you can also pop in to the home café, which will have a yummy Thanksgiving plate for super cheap. Fun fact about the Home Café, it has a $.49 breakfast plate, too.
Things to Do in & Around Colorado Springs on Thanksgiving
Ok, you've already left the house for dinner, so we think you can burn some of those Turkey Day calories with a bit of fun, Colorado Springs-style. There are quite a few area attractions open on Thanksgiving Day, giving you lots of ops to stretch your legs and then go back for more food. Of course, if you chose to eat at home or visit family, you'll also love these activities, either as a possible escape plan or a way to get out from underfoot in the kitchen. They're definitely a great way to help rowdy munchkins burn all that pent-up energy.
Royal Gorge Bridge & Park: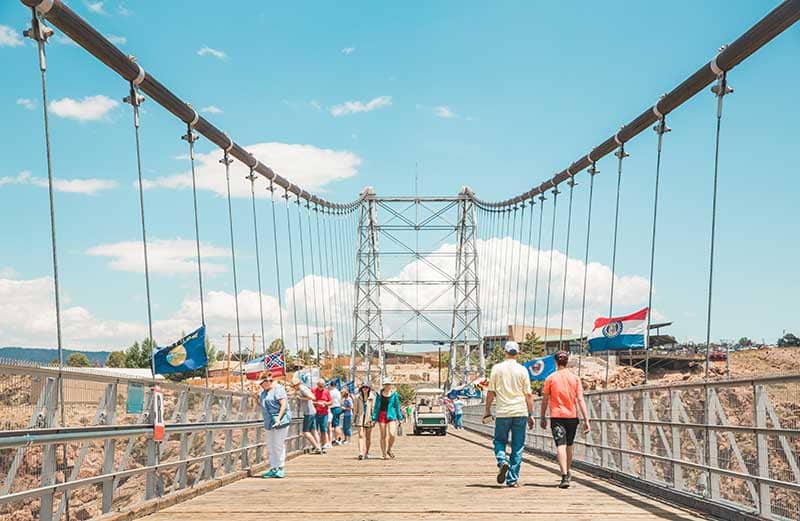 The world's most awesome suspension bridge is ready to welcome you for adventure on Thanksgiving Day. It's a mere hour from downtown Colorado Springs and the drive is filled with beautiful Colorado scenery. Stretch your legs on the bridge, with nearly 1,000 feet of empty space and the crashing Arkansas River below you. Or, take a gondola and drift across that same space in style. In the park, you can play all day, ride some wild rides (weather permitting) and take in beautiful views. You can even bring the pupper along (bring water)! The park has free, first come, first served kennels where your pet can chill while you ride the rides, too. Our only warning? Maybe eat dinner after you try some of the more thrilling rides.
Cave of the Winds: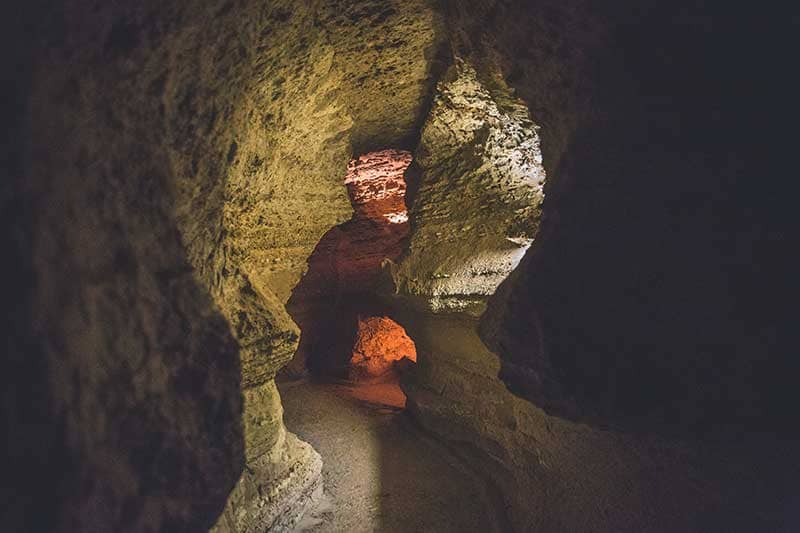 The kitchen may be hot and Colorado may be chilly, but the Cave of the Winds is just right! At a gentle 54 degrees, you'll feel mighty fine as you stroll the caverns snapping pictures of rock formations like stalactites and stalagmites and learning cool geology facts. You'll even have the chance to check out an underground stream as it runs through the cave. Or, if you're still not done with Halloween fun, you can take a lantern tour, where you'll explore the paths less traveled through the more mysterious parts of the cave. Your guide will share spooky stories, Manitou lore and the history of these lesser known caverns on your journey.
Cheyenne Mountain Zoo: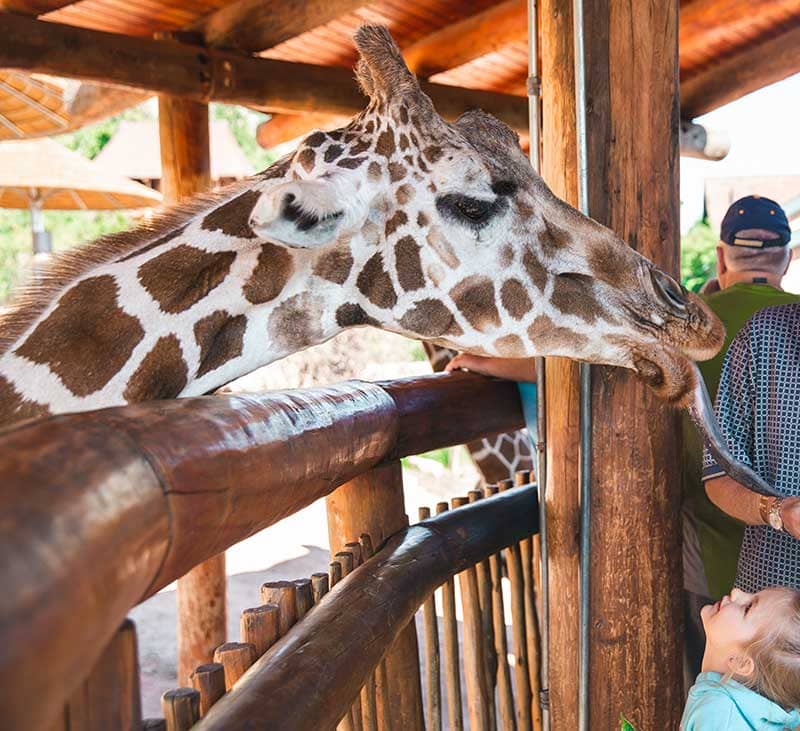 Bundle up and pack a thermos of hot cider or cocoa for a day spent marveling at the Cheyenne Mountain Zoo's menagerie of nifty creatures. Feed the giraffes a Thanksgiving feast of tasty lettuce, explore the Asian Highlands, meet the thoughtful gorillas and get into all sorts of other shenanigans. Be sure to purchase a loop on the Sky Ride with your admission — the view is a can't miss experience and soaring above the zoo will make you feel absolutely magical. The last admission will be taken at 2 p.m. and the zoo closes at 3 p.m., so afternoon eaters can totally fit a trip in before their turkey feast. We think you'll like it so much that it will become a whole new Thanksgiving tradition. Reservations are required at cmzoo.org
We hope you enjoy your day of feasting and fun! In closing, we'd like to say just how thankful we are to be able to share our beautiful state with the world. Work isn't really work when you do what you love and we LOVE talking about the Pikes Peak Region. We are thankful for all the businesses that make up our vibrant economy, working so hard to offer fun activities, unique goods and some of the best food and spirits in the United States. Last, but definitely not least, we are thankful for YOU. Whether a visitor or a local, your choice to spend precious free time and hard-earned money in our region is such a blessing. We are privileged to serve each and every one of you and we thank you for choosing us as your ambassadors to Colorado Springs and the Pikes Peak region. Happy Thanksgiving!