7 Attractions and Activities for Small Children in Colorado Springs
Entertaining or traveling with small children can be a little bit complicated for even the most seasoned of parents. This is especially true in a state like Colorado, where so many of the activities are geared toward the outdoors or for older kids and adults. Combined with the additional complications of naps and snacks and the occasional tantrum, we can understand why you might be reluctant to travel with the tiny tot set. However, we also happen to know that Colorado Springs is actually an amazing place for families with small kiddos. There are a variety of little-kid-friendly activities ranging from fun and frivolous to fun and educational — fun being the operative word. We're sharing our top picks for activities for families with younger children in the Pikes Peak region. 
1. The Cheyenne Mountain Zoo
9 a.m.-5 p.m. | Open every day. | 250 Cheyenne Mountain Zoo Rd., Colorado Springs, CO 80906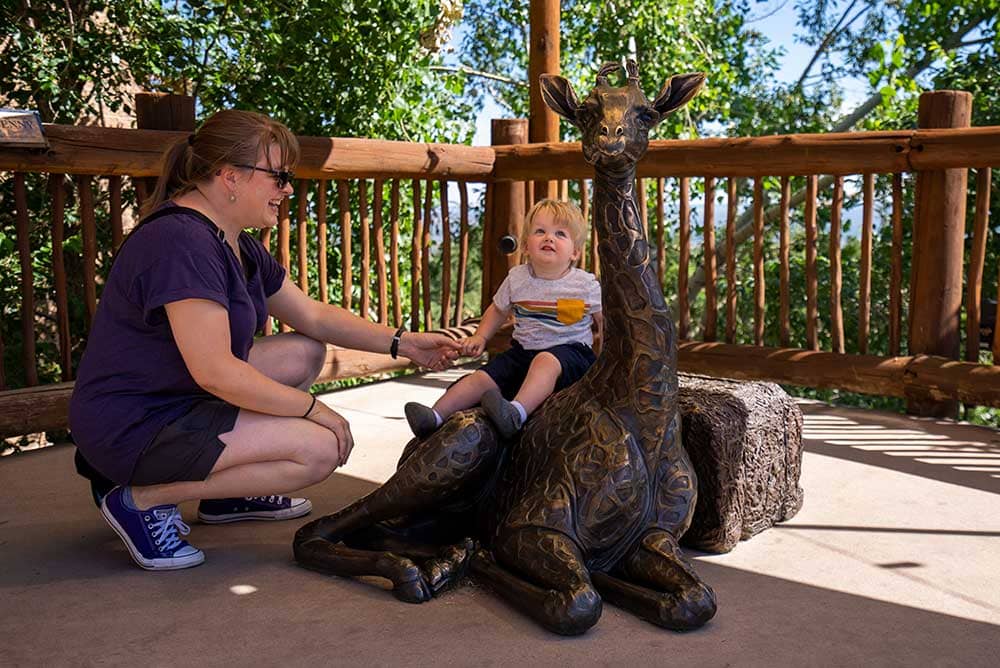 The zoo seems like a given when it comes to entertaining young kids, but the Cheyenne Mountain Zoo really goes the distance. Every area of the zoo offers places for littles to see and play as they explore. There's no age limit on feeding the giraffes, roaming the Asian Highlands or riding the antique carousel, so no one has to be left behind because they are too short or too young. The zoo is stroller friendly for parents with toddlers and babies, too. It is an amazing experience for parents and kids, and everyone will enjoy their visit. Be sure to make a stop at the Big Backyard. It has a petting zoo and a playground! 
2. May Natural History Museum (The Bug Museum)
9 a.m.-6 p.m. | Open every day. | 710 Rock Creek Canyon Rd., Colorado Springs, CO 80926
Even children that are scared of insects still have a fascination with learning about them. The May Natural History Museum is a wonderful place for cautious kiddos and adventurous young entomologists-in-training because the stars of the exhibit are long dead and displayed safely under glass. It's an impressive place with lots of bugs to see and so many opportunities to learn about insects and how they help our planet. Super young kids can check out the displays and test out their insect identification skills while they wander the museum and parents can read fun facts aloud to children who are still learning to read. There are butterflies, spiders, beetles, walking sticks (one the size of your arm!) and many other creatures to discover. Say hi to Herkimer as you turn onto the road to the museum. You definitely won't be able to miss him.
3. Bear Creek Nature Center
9 a.m.-4 p.m. | Tues.-Sat. | 245 Bear Creek Rd., Colorado Springs, CO 80906
Located just outside of Old Colorado City is one of the coolest nature centers around, especially for parents with younger children. In addition to weekly activities geared toward toddlers, the center also has easy-to-follow beginner hiking trails where small children can get a taste of hiking and exploring without being too far from the car and a good, long nap on the ride back home. The nature center is free, but activities and events will usually have a nominal charge. Camps may have a larger cost. Activities with toddlers and preschoolers will typically require a parent attendee. Check the Bear Creek Nature Center website for information on toddler story time, kiddie hikes and fun, hands-on events.
4. Manitou Springs Arcade
10 a.m.-10 p.m. | Open every day. | 930 Manitou Ave., Manitou Springs, CO 80829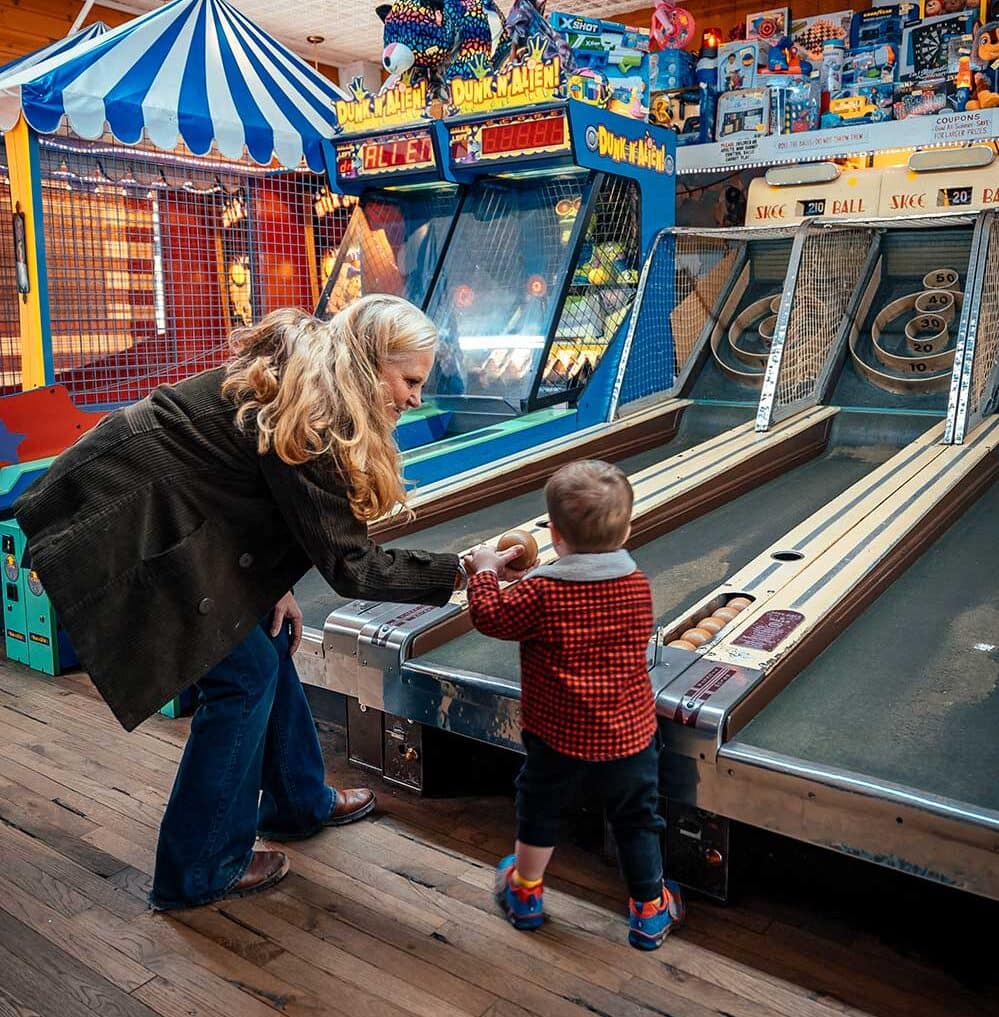 It seems like a lot of arcades are geared toward older children these days, leaving younger kids behind. The Manitou Springs arcade caters to everyone, with games for kids of all ages and adults, too. The single-person kiddie rides cannot be beat. There are so many to choose from and each one averages $0.50-$1.00! Then there's Skee-Ball and horse racing and old-school games, too. It's located next to a toy store and a candy shop and there's an ice cream shop in every direction. Plus, Manitou has lots of local restaurants if you want to stop for lunch or dinner (or beers) while you're playing with the kids. 
5. Garden of the Gods
5 a.m.-10 p.m. | Open every day. | 1805 N. 30th St., Colorado Springs, CO 80904
No playground? No problem! Garden of the Gods is a beautiful place to explore the outdoors with littles. Wide, paved and fenced trails allow kiddos to roam in your view as you check out the towering rock formations. There are several hiking trails around the garden that are fairly easy to navigate (not paved) if you and your littles are feeling adventurous. When you're done exploring, head over to the Garden of the Gods Trading Post (324 Beckers Ln., Manitou Springs, CO 80829) where you'll find ice cream and fudge and our favorite activity, treasure hunting. You can buy bags of silt and take them to the courtyard to sort through it just like the prospectors once did. The dirt does have real treasure children will be thrilled to uncover (every bag has great stuff). They make excellent souvenirs. 
6. The North Pole: Santa's Workshop
10 a.m.-5 p.m. | Thurs.-Mon. | 5050 Pikes Peak Hwy., Cascade, CO 80809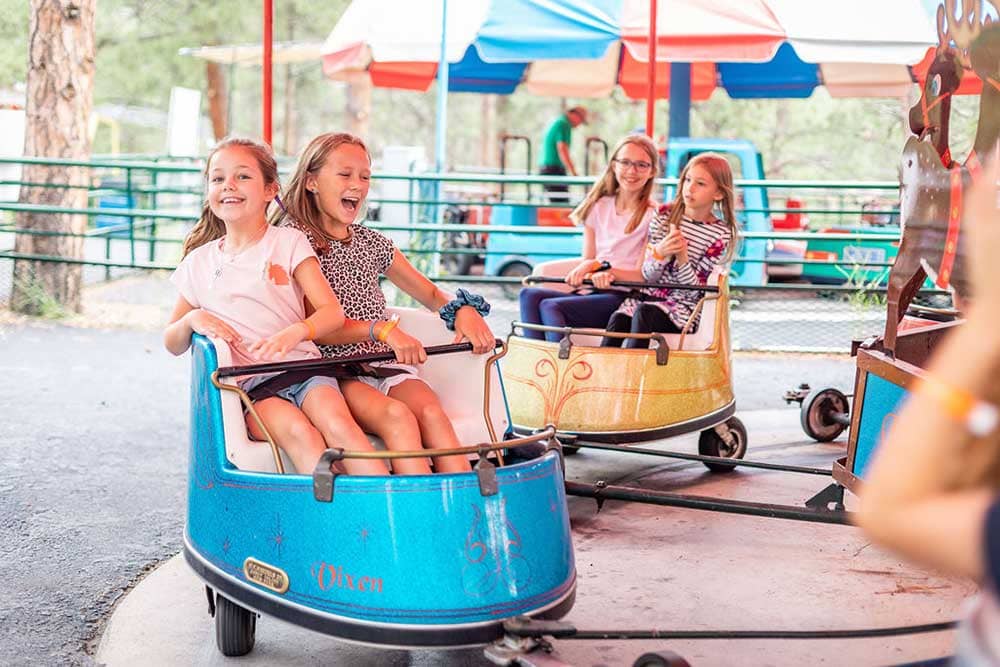 The North Pole, just west of Manitou Springs, is an amazing place for families centered on the magic holiday of Christmas. Admission into the park to shop and sightsee is completely free and all-access ride bands are $30. Kids under two can ride free with a paid adult and there are a few rides that even babies can ride (with an adult, of course). The park itself is worth a visit, with lots of Christmas cheer that would turn any Scrooge or Grinch into a holiday-loving, Christmas-celebrating, reindeer-fangirling Santa groupie. Before you go, you can check on their website to see which rides your tiniest humans can enjoy — the height requirements are all listed, and they break rides down by age groups. While you're there you can chow down on carnival classics and even pay a visit to Santa. It's one of the top places for families in Colorado Springs for a reason!
7. Manitou Cliff Dwellings
9 a.m.-5 p.m. | Open every day. | 10 Cliff Rd., Manitou Springs, CO 80829
If the idea of taking your toddler to a history attraction fills you with horror, we've got a great stop for you. At the Manitou Cliff Dwellings, the kids can touch and explore all of the outdoor ruins without fear of catastrophe. The ruins come from the area that is known today as southern Colorado. When they were transported to Manitou, they were installed in the cliffs using materials that could withstand years of observation and exploration. Not to mention the structures themselves were built to withstand centuries of human habitation before their dwellers moved on. Kids love wandering through the open areas and learning about the indigenous peoples and parents love that they won't end up as a viral video horror story because their toddler destroyed priceless dwellings. That's a win-win for sure. 
If you're ready to take your young kids out on vacation or even just a locals' day trip, we hope that these top locations will help you maximize your fun and create lasting memories. Just don't forget those snacks!