Celebrate the Arts
The First Friday Art Walk is Springing into Action in Colorado Springs
Spring has arrived and that means that the Pikes Peak region's favorite First Friday Art Walk will be back in action with every member of its creative circuit on April 1. No foolin'. It's no secret that First Friday tends to slow down a bit in the winter. Cold temperatures, unpredictable weather and the distinct malaise caused by lack of sunlight make the couch and Netflix a lot more appealing. However, with warmer weather and longer days, it's time to dust off your favorite patron pants, get out there and celebrate the arts. We've drafted a quick rundown of what to expect from each participating host in the Avenue Creative Circuit to help you get prepared for your foray into the artistic extravaganza that is the First Friday Art Walk.
First Friday in Old Colorado City
Old Colorado City is known for a lot of cool things: unique shopping, locally owned restaurants, friendly folks and a whole lot of historic charm. It also happens to be home to several different art galleries that are delighted to throw open their doors and welcome visitors during each First Friday Art Walk. The OCC segment of the Avenue Creative Circuit contains more than a dozen established galleries — plus supportive retail shops and restaurants — filled with a variety of art from local, state, national and international artists. 
Whether hunting for the perfect sculpture, handmade jewelry, pottery or paintings, Old Colorado City artists offer a smorgasbord of phenomenal art and most of it is available for purchase. You can check the event out for yourself by downloading the city's First Friday Gallery Walking Map and then wandering about at your leisure. Live demonstrations and live music and performances are frequent features of a First Friday event, and you can often meet the artists in person while you're out and about. You might even say that they've mastered the art of the perfect art walk. (Yeah, that one was pretty bad. We'll OCC ourselves out.)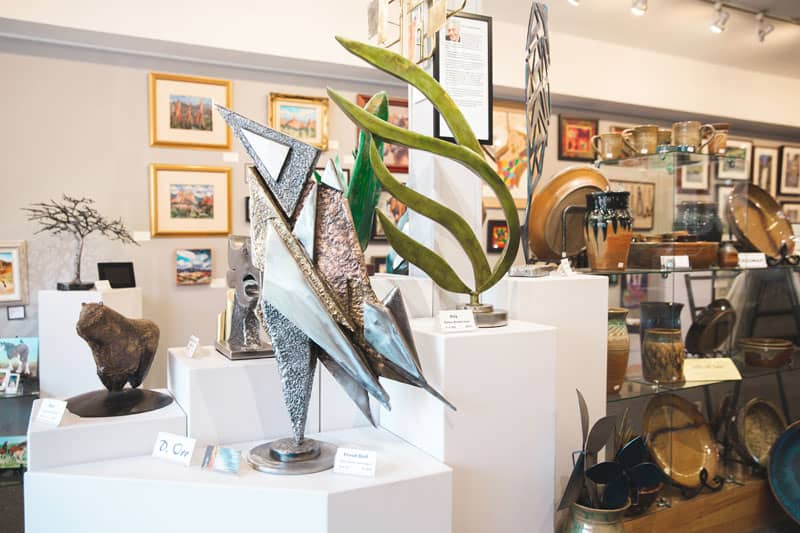 Manitou Springs is the definitive artists' enclave in the Pikes Peak region, and it has plenty of packed galleries and talented artists to secure those bragging rights. The epicenter of the Manitou Springs art scene is the Manitou Art Center, which has an extensive makerspace and multiple galleries featuring new shows each month. Annual art events like the Commonwheel Labor Day Arts Festival, Plein Air and the "Wunderkind" youth art show (featured each April) only add to Manitou's cred as a true creative district.
Like OCC, Manitou Springs has eclectic shopping and delicious food to enhance your artistic adventure. You can frequently find outdoor performances, engaging activities, live music and hands-on opportunities to create your own art during First Friday events. Touring the local galleries is as easy as walking the main drag and the occasional side street. You can find easy parking in pay lots or metered parking around town.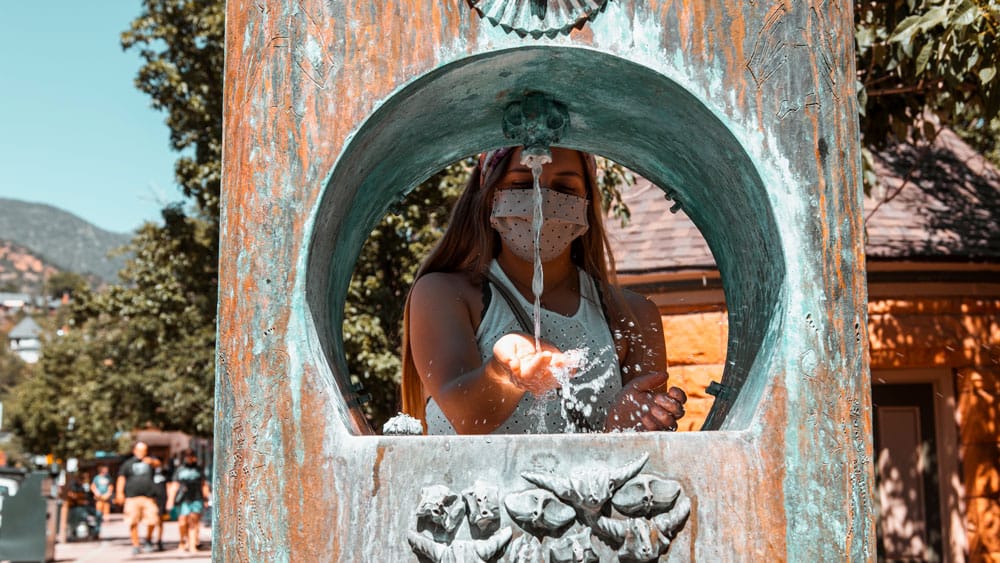 Downtown Colorado Springs Avenue Creative Circuit
Downtown Colorado Springs doesn't have to work too hard to attract art lovers. The Downtown Partnership has worked hard to create an artistic paradise. The outdoor exhibits make walking from gallery to gallery an artistic experience of its own, while the galleries themselves are filled with work in every medium and style. 
You can find a copy of the map of the outdoor installations in the 2021-2022 "Art on the Streets" collection here. If you decide to tour every piece, it should take under an hour and leave you plenty of time to venture over to Old Colorado City and Manitou Springs and make it a real art party.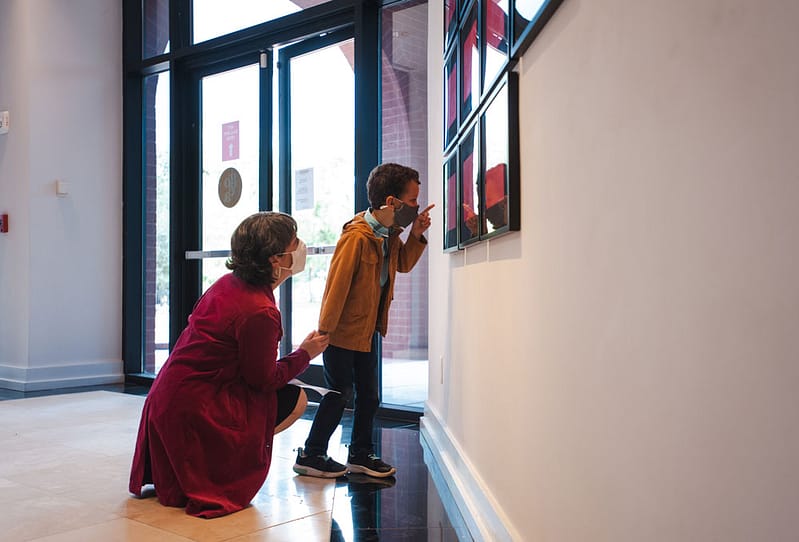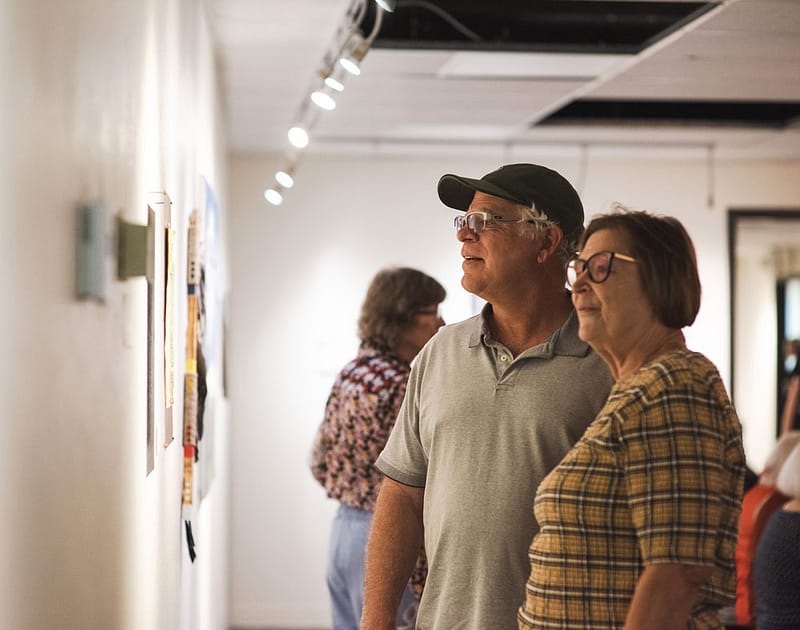 Is the Colorado Springs First Friday Shuttle Back in Service?
At this time, the Colorado Springs First Friday shuttle is not back in service. While there was hope that it might resume service in April of 2022 after being paused in 2021 as a precautionary measure, it may be a bit longer before it resumes its circuit between Manitou Springs, Old Colorado City, downtown Colorado Springs and other popular sites. Do not despair! Given the recent downgrade health protocols and COVID-19 measures, it is likely that service will resume once again when organizers are sure that risk is minimized. 
Until then, you can walk or drive about town. We also suggest that you consider using a PikeRide bicycle to get around. The bikes have an assist feature that will make climbing hills a breeze and the organization frequently offers discounted or free unlimited 30-minute rides, particularly when events are meaningful to the community (like the art walk). Follow them on Facebook to keep an eye out for free rides. If that is still not what you're looking for, you can also rent a scooter. You can find them pretty much everywhere downtown.
We truly cannot wait to see the streets filled with art lovers communing safely once more. Speaking of safety, we thought it would be important to note that all members of the Avenue Creative Circuit will be following recommended guidance by El Paso County Public Health and the CDC to help you stay safe as you support local artists.