Co-op Art Galleries in Colorado Springs
Do you want to savor as much art as possible when you're out touring galleries in the Pikes Peak region? Why not visit one of Colorado Springs' popular artist co-ops? We know that the typical art enthusiast is always on the hunt for emerging artists, new creative endeavors and transformative works. We also know that finding the folks who are delivering such work is incredibly difficult in a city packed with art galleries. We've created a list of three artist co-ops that have an expansive collection of work and talent to help you maximize your search for that perfect painting or sculpture next time you're out shopping for new art. 
Why Visit an Artists' Co-op?
Artist co-ops are collaborative galleries that are operated by a collective of artists. Whether the co-op pools their resources to rent or purchase a gallery space will vary from group to group, but the ultimate purpose is to work together and create an affordable way to help local makers get their work out in front of potential patrons. That's where you come in. 
Local art co-ops provide customers with access to the work of multiple artists under one roof. In order to be a member of the co-op, most artists must complete an application and submit samples of their work to a jury comprised of current co-op members or a group/board of impartial volunteers. All members of the co-op are expected to contribute time supporting the operation of the gallery, plus pay monthly dues or their portion of the gallery operation costs. For buyers, that means you can expect a high level of quality from artists who are very invested in their work. Even better, there's a good chance you'll get an opportunity to connect with the artists, either during events like First Friday or just bumping into them in the gallery. 
Commonwheel Artists Co-op in Manitou Springs
102 Cañon Ave., Manitou Springs, CO 80829
We're sure it comes as no surprise that the first co-op on our list is located in charming and quirky Manitou Springs. The very ground of the town is said to exude creative energy, which is probably why you can't walk a block without experiencing some form of art. Commonwheel is home to about 40 different resident artists, plus a regular rotation of visiting artists who bring in work from all over Colorado and beyond. Their collection includes jewelry (perfect for gifts), wall art, pottery, wearables and mixed 3D art. 
In addition to their regular daily gallery operations, Commonwheel is also known for several popular events. Pottery by the Price, for example, is an annual event where local pottery creators can bring in their overstock and sell it at steep discounts. While that event certainly draws a crowd, it has nothing on their signature event, the Commonwheel Labor Day Arts Festival. The three-day festival welcomes an enormous number of talented artists to share their work via rented booths. Family-friendly entertainment, live music and local food trucks complete the fun weekend and bolster the feeling of community and camaraderie. 
Colorado Creative Co-op in Old Colorado City
2513 1/2 W. Colorado Ave., Colorado Springs, CO 80904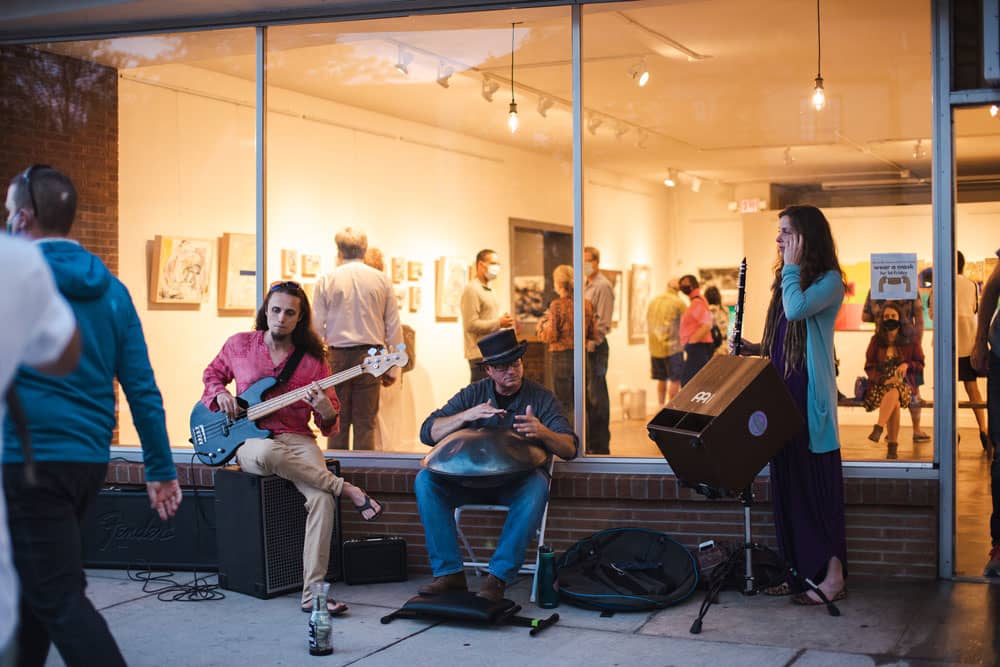 Manitou Springs is not the only place where artists seem to converge and make magic. Old Colorado City is equally packed with art galleries, including the Colorado Creative Co-op. By last count, the gallery is home to 18 different artists. Collectively, these artists produce work in a variety of mediums including photography, watercolor, ceramics, fused glass, stained glass, acrylic, encaustic, wood, jewelry and even decorative gourds. You'll just need to pay them a visit to understand that last one. 
Reviewers of the gallery tout how organized the space is, complimenting how easy it is to navigate and take in all of the available artwork. The prices are right, too, making it easy for those on a budget to support the arts and build their own collection. The location of the gallery is in the heart of historic OCC, which means you'll probably want to plan for a little extra time to walk around when you pay them a visit. You'll find even more galleries, plus eclectic shopping and excellent food (or perhaps a bar to toast your newest art purchases). 
Manitou Art Center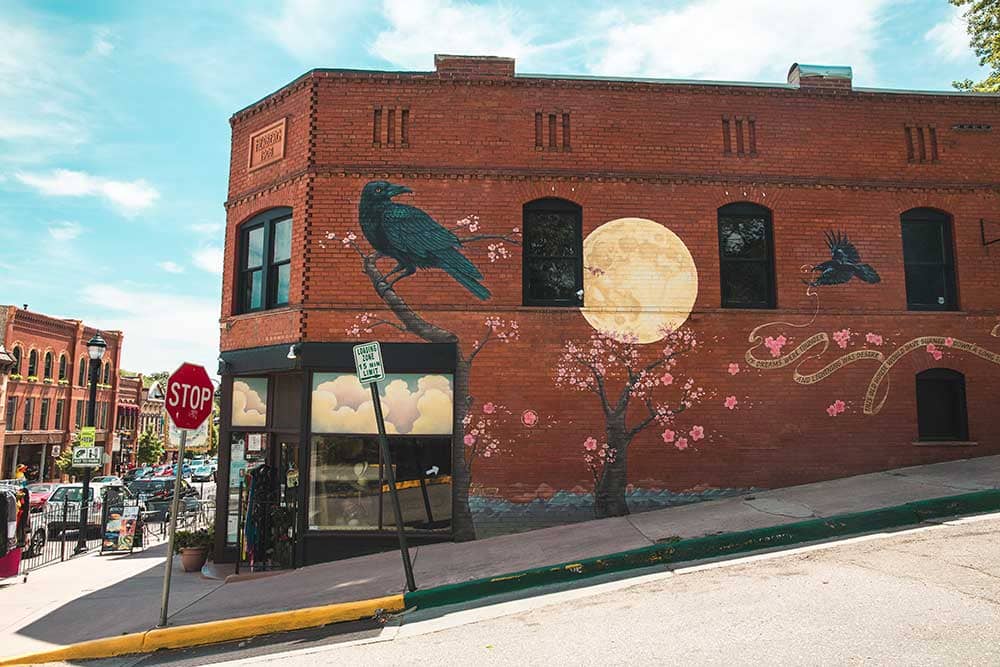 The Manitou Art Center is a bit trickier to classify as a strict co-op. However, this non-profit art center cannot be left off the list if you really want a community-driven art gallery experience. Calling itself an "incubator of the arts," the MAC has been around since 1988, providing a space that houses art and provides a space for creators to bring the visions inside them to life. Not only that, the Manitou Art Center has also positioned itself as a community hub, providing classes, tools and makerspace to the community as a whole. They even began housing the Manitou Springs Library to help keep it in Manitou Springs while also increasing their offerings. 
The Manitou Art Center has more than 900 members who contribute dues, work in the offered spaces and share their skills with the community. On top of that, the MAC is home to 30 studio artists who share their work, teach classes and create, create, create. The center welcomes artists from the local community to hang their work in the First Amendment Gallery, as well as hosting individual juried shows, visiting artists and local legends. You can always find something new to discover when you visit — and the center makes it easy to find a reason. They host art classes, cool events, fundraisers and live music. They're also a reliable participant in the First Friday Art Walk each month. If you've ever wanted to be one of the artists on the wall instead of an enthusiastic patron, check out their affordable membership and enormous list of class options. Who knows? With your newfound skills, you might just be one of the next lucky members of a co-op on this list!
Do these art galleries have you excited for your next art excursion? We hope they'll help you find exactly what you're looking for. However you choose to support the arts, be it a co-op gallery or one of the privately owned galleries that fill our city, just know that your patronage is instrumental in supporting and encouraging the arts in Colorado Springs. We hope you'll find a special work that speaks to you and adds beauty, intrigue or whatever feeling you desire in your life. Thank you kindly for supporting Colorado artists!