Red Rock Canyon Open Space Offers Outdoor Awesomeness for All
Red Rock Canyon Open Space is an icon for outdoor recreation enthusiasts in Colorado Springs, providing locals and Colorado visitors alike with one of the most versatile, beautiful and fun open spaces in the Pikes Peak region. Indeed, there is not much in the way of outdoor activities you can't do at Red Rock Canyon, making it a popular destination for athletes of all sorts of outdoor sports all year long. It's also a pretty awesome place to simply chill out and let the fresh air and scenic beauty of the Rocky Mountains wash over you as you relax. Let's take a look at a few of the many ways you can enjoy Red Rock Canyon during your next outdoor adventure. 
Red Rock Canyon Has Hiking for All Abilities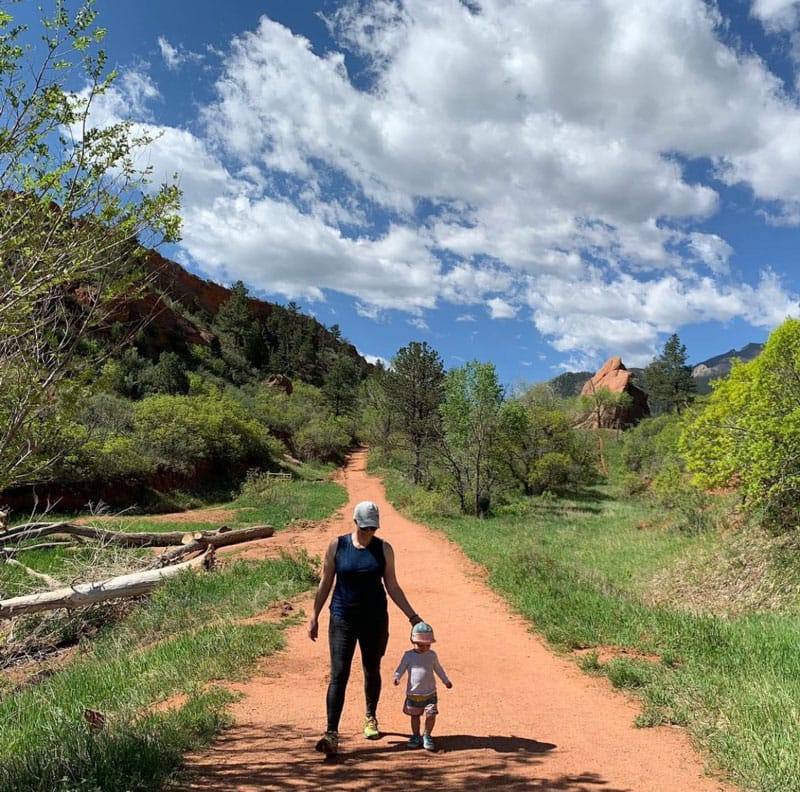 Whether you dig steep inclines or peaceful, contemplative walks, Red Rock Canyon offers hiking for all. The trails with the highest difficulty are marked in black on the maps located throughout the space and they will provide you with some steep grades to put your knees to the test and shape that booty. The steeper trails begin deeper in the park and can be reached by navigating some of the less difficult areas. However, once you reach them, you'll be connected to even more trails of high difficulty that can take you to places beyond Red Rock Canyon. Venture to Manitou Springs via Intemann Trail, wander into Bear Creek Park using the Palmer Redrock Trail or delve into the twists and turns of Section 16 via the appropriately named Section 16 Trail. 
Not everyone is cut out for long, intense hikes — and that is totally okay! At Red Rock Canyon, there are several gentle hikes close to the parking lot that weave amongst the rock features and take you past the quarry. Despite its proximity to the parking area and the highway, a brief walk into the park will make all that chaos fall away and you'll soon be immersed in nature. Runners also love these systems for the well-packed terrain and gentle grades. The family picnic area is wheelchair accessible, so no one is left behind if you want to enjoy a family lunch. Pay attention to the trail colors to ensure you stay on the system that best fits your abilities — they are accurate in their assessment of the terrain! You can plan ahead by checking out the map offered by Friends of Red Rock Canyon here. 
Upper and Lower Dog Loops Offer Off-Leash Shenanigans for Red Rock Dogs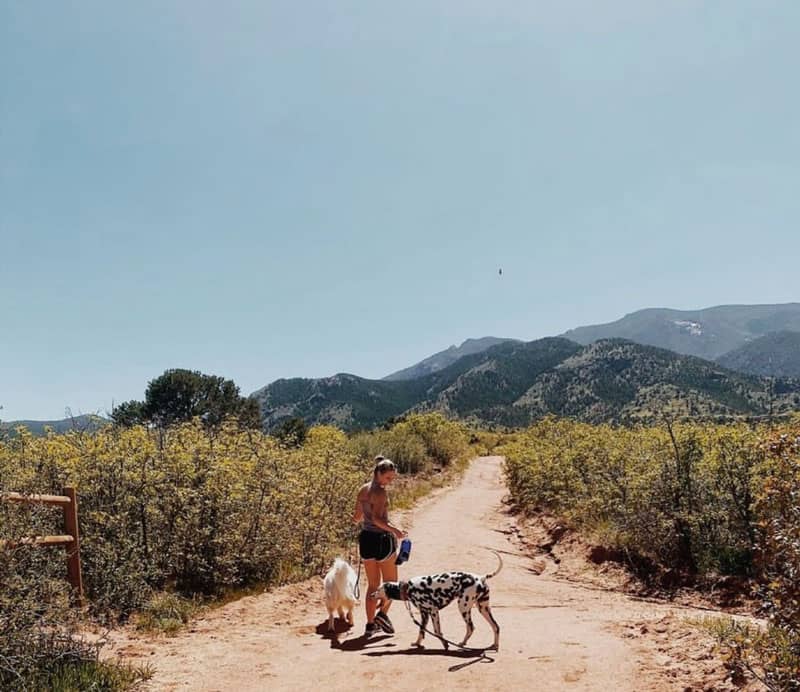 Red Rock Canyon Open Space also has an off-leash dog area where your pet can roam free. It's completely fenced and has periodic trash cans for you to dispose of pet waste. The upper portion of the area is flat, with a hill leading down into the lower area which is a bit steep with more brush and uneven terrain. Some people prefer to wear their dogs out before taking a hike while others enjoy rewarding their puppers with a free run after exploring the trails. No matter how you do it, bring water for your pet and check on them often. They can easily become overheated and tired, especially if they are not used to hiking. Check the ground temperature, too. That parking lot pavement can get quite hot! To get to the off-leash area, follow the signs for Upper Dog Loop or Lower Dog Loop and you'll see the fencing marking off the space. Please remember to respect the space by cleaning up after your pet, even if others might not choose to follow the rules. Remember also that the rest of Red Rock Canyon Open Space requires you to leash your dog. 
While horses are definitely not dogs, this is probably a great place to mention that leashed, well-behaved horses are also allowed on many of the trails in the space. So, feel free to take your horse on a hike, too, because horseback riding is more than welcome at Red Rock Canyon. It is a multi-use trail, so be aware of your surroundings and watch out for hikers and cyclists as you ride. 
Lots to Like for Those on Bikes
In addition to its huge system of hiking trails, pet-friendly areas and picnic spaces, Red Rock Canyon Open Space also has pretty rad action for cyclists, too. All of the trails except the Contemplative Trail are multi-use, so mountain bikers are more than welcome to wheel around the space — being mindful of hikers and horseback riders, of course. We've already mentioned how Red Rock Canyon connects to multiple other areas in the Pikes Peak region and many of those same trail systems offer hours of fun for MTB enthusiasts. Make sure to check your routes ahead of time so you know the trails are still bike-friendly once you leave the Red Rock area. 
There's also a free-ride stunt area that is bike-only where you can try out your best tricks without getting hassled like you would terrorizing the streets, stairs and sidewalks of downtown Colorado Springs. There are several beginner stunts available for new riders, as well as bridges, drops and teeter-totters for those who are more advanced. The website notes that the stunt area will continue to advance in the future and add new obstacles and opportunities for riders to grow their skills. 
Elevate Your Climb at Red Rock Canyon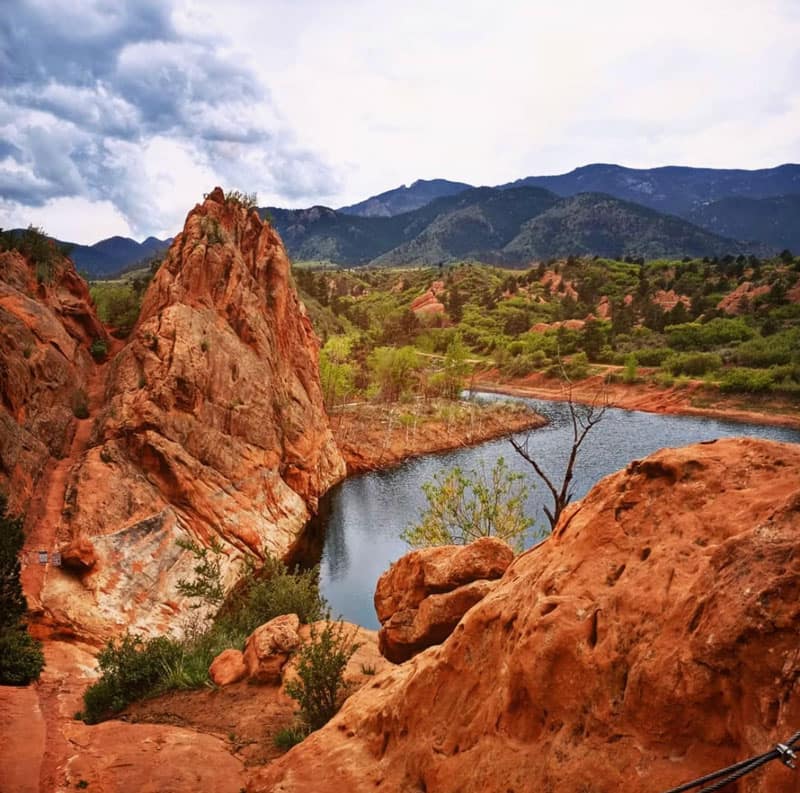 There are 85 different rock climbing routes to explore at Red Rock Canyon, with difficulty ranging from 4th Class to 5.13, according to the official website. Register for your climb at the Garden of the God's Visitor Center (1805 N 30th St.) and you can begin your day of fun. You must register or you will take the risk of getting some pretty large fines. Park rules restrict climbing to established routes in order to preserve and protect the formations for years of future enjoyment, but we assure you that those established routes, created by climbers just like you, are amazing, with lots of options to appeal to every type of climber. You can snag a climbing guide for Red Rock Canyon Open Space at Mountain Chalet (15 N. Nevada Ave.) or at the visitor center when you register to climb. If you're not a climber yourself, you can still enjoy observing others from the safety of the ground. It's highly entertaining to watch these athletes at work. If you're interested in learning how to climb, inquiring about new and existing routes in the area or connecting with other avid climbers, check out the Pikes Peak Climbers Alliance. 
Refuel and Recover in Nearby Manitou Springs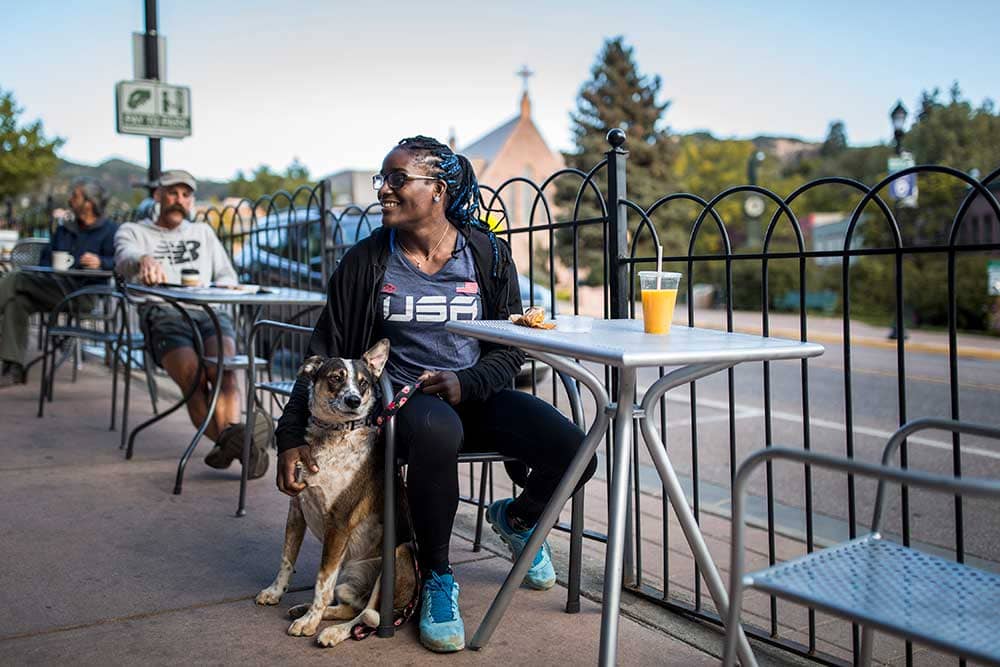 Best of all, like most open space in Colorado Springs, the wilderness spills out into civilization, so you don't have to drive 30 miles to grab a cold beer or eat a hearty post-hike lunch. The entrance to Red Rock Canyon sits right along Highway 24 beside Manitou Springs, which is packed with locally owned restaurants, treat shops and craft beer. When you're done with your adventure, you can breeze into town and re-fuel (or pop in before your hike for breakfast). You can even hike there if you're at that level and it's so close to Red Rock Canyon that you could take a rideshare back to your car for a few bucks if you're done for the day. The town's natural springs are purported to have additive properties in addition to the hydration benefits, so maybe take a sip or two to help aid your recovery and refresh your body. It's worth noting that you can also easily visit Garden of the Gods and Old Colorado City from Red Rock Canyon, so there's the potential to pack your day with loads of Colorado fun if you are so inclined.