Featured photo: @marianagalvav
With Valentine's Day coming up fast, you may be thinking it's the perfect opportunity to pop the question and get engaged to your beloved. You're right, of course. What better time for something as romantic as a marriage proposal than February, an entire month devoted to love? Hearts, chocolates and flowers abound on store shelves, so you've got all the best accessories available. You've — hopefully – got a ring (or whatever symbol works for your relationship), but have you selected the location? If not, we've got a stellar list of locales that will up your proposal game to expert level. Check out this list of the best places to propose in Colorado Springs and the Pikes Peak region.
PIKES PEAK — AMERICA'S MOUNTAIN

The panorama that spreads out from the viewing areas on Pikes Peak are stunning. It feels like you can see forever — a rather fitting image to accompany the question you are about ask: Will you be with me forever? Pikes Peak is a mountain of perfect proposal opportunities when you break it down. If you drive up the Pikes Peak Highway, there are dozens of secluded locations along the way to stop and propose to your partner. You can cruise over to the lakes, stop off at the strange half-trees or take it all the way to the top. Wherever you pop the question, we recommend you celebrate with Pikes Peak's world-famous, hot and fresh donuts. After all, they're naturally ring-shaped!
ROYAL GORGE BRIDGE AND PARK
 

 

View this post on Instagram

 
The Royal Gorge Bridge is magnificent and a stop in the middle just might be the coolest way to signify crossing into a new adventure together as an engaged couple. However, if the bridge doesn't inspire you, there are a few other options in the park. Hop on one of the thrill rides to represent "taking the plunge" (we recommend you not use the ring in this instance) or snuggle up in one of the canyon-crossing gondolas for a little more privacy. The Royal Gorge even has several scenic picnic areas overlooking the gorgeous Colorado landscape, so you can snap some engagement photos that are unforgettable.
CHEYENNE MOUNTAIN ZOO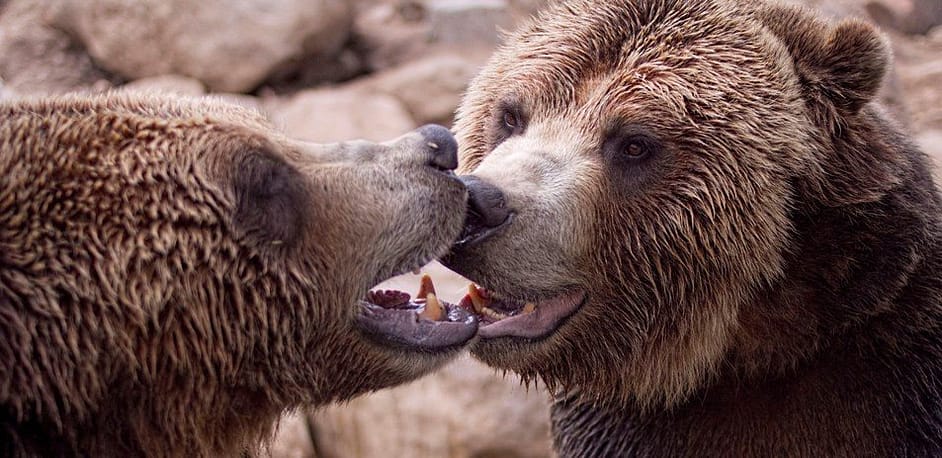 The Cheyenne Mountain Zoo has been home to many unique proposals over the years — adorable animals really do make great co-conspirators in memorable engagements. If your beloved is wild about animals, give them a proposal that will touch their heart by proposing near their favorite enclosure. You can even "adopt" their favorite species and present them with a stuffed animal. It's worth noting that the zoo also hosts magical weddings, so you could conceivably get hitched where you got engaged and hit a grand slam. Not a bad way to show off what an amazing spouse you plan to be!
MIRAMONT CASTLE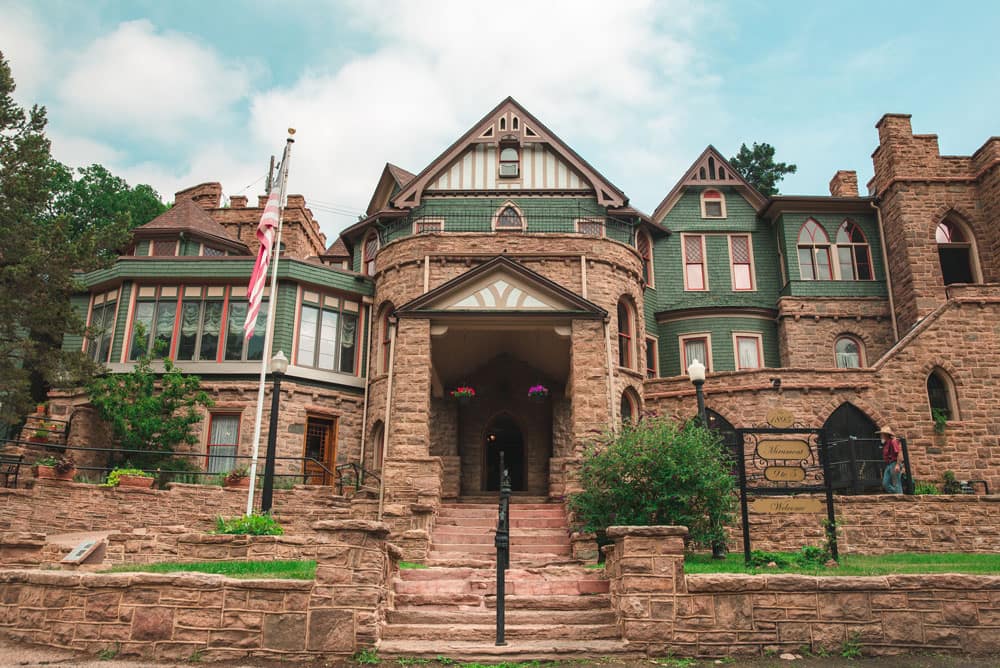 Miramont Castle has long attracted couples to its beautiful gardens, gorgeous interior and elegant tea room. It's a fairytale locale located just above Manitou Springs and it may offer the best place to propose a happily ever after with your love. With many rooms and cozy nooks in the garden, you're sure to find the perfect spot.  Did we mention they also do weddings?
ADVENTURES OUT WEST
Adventures Out West provides some absolutely dynamic Jeep tours of the Pikes Peak region and they are used to making their trips extra special even without something as exciting as a marriage proposal. Their tours are small and fairly private, so if you have a partner who is on the shy side, this might be the perfect opportunity to wow them without stressing them out. Before you book, give them a call and let them know your plan. You'll likely find them to be a rather perfect a helper in making the proposal amazing and memorable.
Proposal locations for later this year
BROADMOOR SEVEN FALLS
 

 

View this post on Instagram

 
Seven Falls has been called "the grandest mile" for longer than anyone can remember. Thundering falls crash down between towering cliffs, creating a lovely backdrop for the perfect proposal and a photo or two if you can covertly bring along someone to snap them mid-question. There are multiple points along the falls and along the hiking trails to pause for a moment and declare your deep desire to get hitched and take on the world as one. Book a reservation at 1858 just steps away from the falls so you can celebrate with fine dining and champagne after. Open mid March through December.
CRIPPLE CREEK AND NARROW GAUGE RAILROAD
The open air cars of the Cripple Creek and Narrow Gauge Railroad make for a breathtaking ride as the train snakes in and out of the secluded mountains. The ride lasts a reasonable 45 minutes and allows leashed, friendly puppers to come along, just in case you need your furry BFF to play the wingdog for your proposal. When you get back to Cripple Creek, you can celebrate with a nice meal or enjoy a great hike in the nearby foothills. After all, you've already struck it rich with an awesome future spouse, who knows what else is in store! Open Memorial Day through October 1st.
QUICK TIPS FOR PUBLIC PROPOSALS
Call ahead for any proposal that is going to involve large groups of people or super extravagant actions. It's one thing to quietly propose along an observation deck overlooking Seven Falls. It's another to coordinate a flash mob or photography session.
Hold on tight to the ring. If you're proposing in a precarious location, don't go flinging the ring about. The Arkansas River is gorgeous and proposing above it will certainly be epic. It's also unforgiving and the chances of recovering a ring dropped from a thousand feet above are slim to none.
Take pictures. Sneak your best friend along with a good camera and have them snap a few photos of the big moment. We live in an era of awesome technology, so take advantage of it.
Be polite. Everyone loves to stumble upon a proposal-in-progress because love is amazing. However, don't disrupt the daily events at your chosen location to have your moment. Do some research to figure out when you can propose without causing chaos.
Have a contingency plan. No need to feel like your big moment was ruined if Colorado's quirky weather suddenly changes. This is supposed to be a happy occasion, so plan for disaster accordingly and then breathe a sigh of relief as you casually shift to your equally perfect Plan B.
Congratulations on your pending engagement!