June is always a magical month in the Pikes Peak region, with loads of local activities and fun events and plenty of opportunity to have an adventure or two. This year, June's packed activity calendar feels even more special as everyone readies themselves to make up for last year's summer that wasn't. In short, it's about to get awesome. If you're ready to cast off the dust of confinement and rock the Rockies this summer, we've got a few ideas for cool events in Colorado Springs and parts beyond, all happening during the month of June. That means it's time to giddy-on-up, folks, because we ride at dawn (Or maybe we ride at brunch. Brunch sounds better.)
Little Champion's Youth Program at the ProRodeo Hall of Fame
10 a.m. 
Tuesday, June 8 & Tuesday, July 13
Cost: $5 per child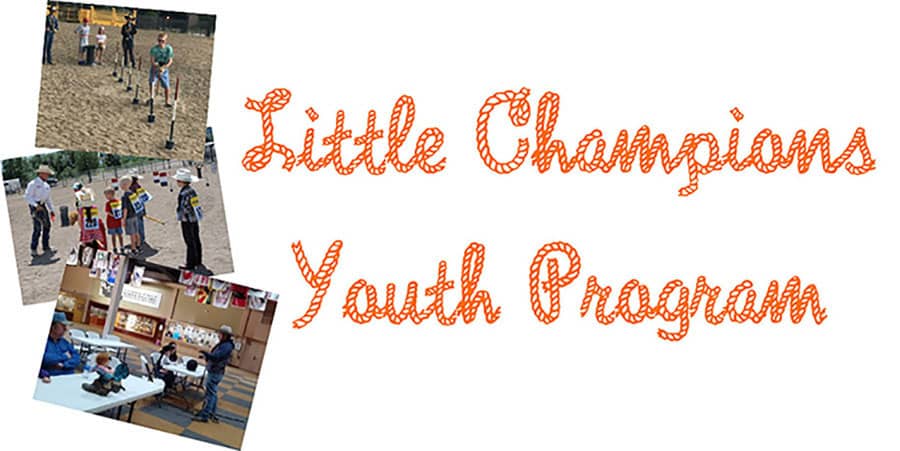 The ProRodeo Hall of Fame is known for having a ton of cool cowboy history and fascinating rodeo artifacts. Located on the westerly side of Colorado Springs, the museum is always a fun stop for families who want to geek out over horsemanship, bull riding and beautiful belt buckles. On Tuesday, June 8 and July 13, you can maximize your family fun with the Little Champions Youth Program, geared for children ages 2-5. For a very affordable $5 per child, your kiddos can learn all about the animals of the rodeo, discover the roles of each animal in the sport and in each event and even make their own animal puppet to take home. Kids will get the chance to ask questions and enjoy lots of quality time with their new friends. 
Top of the World Rodeo in Historic Cripple Creek
June 13-14
Cost: Youth $5, Military $5, Adult $10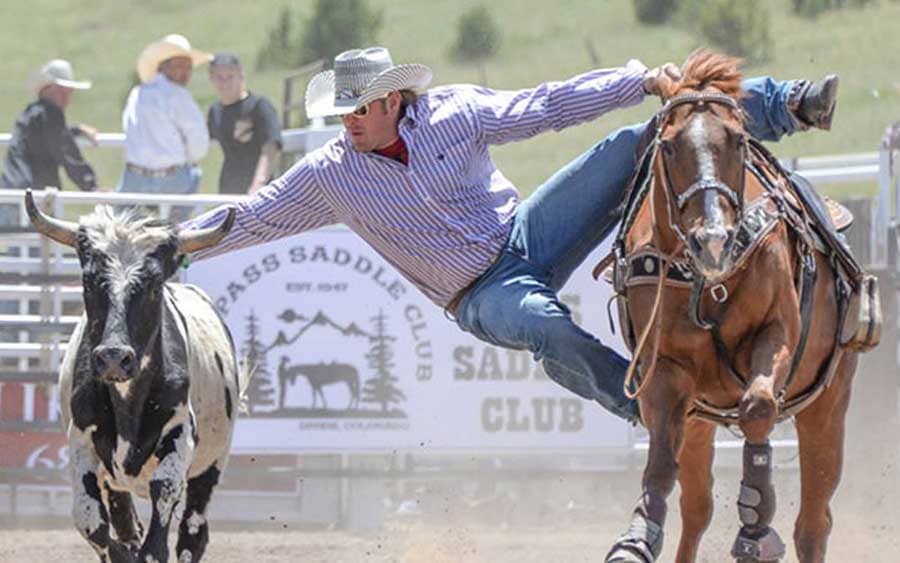 There are great rodeos all over the world, but the Top of the World Rodeo, hosted in the historic mining town of Cripple Creek, is sure to take your breath away — and not just because of its high elevation. This premiere Colorado Pro Rodeo Association event attracts top talent from around the globe, ready to display their skills in the sport of rodeo and compete for praise and high-dollar prizes. Best of all, it's all set against the backdrop of the majestic Rocky Mountains in a town as rich with history as it is with the precious minerals that built it. You can catch wholesome fan favorites like mutton bustin' and awe-inspiring events including barrel racing, steer wrestling and team roping. Of course, no rodeo is complete without a little dancing and a cold beer or two, so be sure to drag yourself away during breaks and check out the rest of the fun. 
Gold Camp Historic Trolley Tours in Cripple Creek
1 p.m.
Saturdays through Labor Day
Cost: $10 donation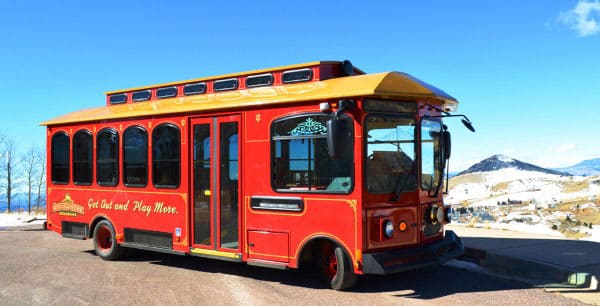 The popular Gold Camp trolley tours are back up and running in Cripple Creek, and the Gold Camp Victorian Society is absolutely thrilled to welcome guests once more. Meet the characters of Cripple Creek as you take a 90-minute tour that explores the history of the old mining town, complete with reenactments, a Victorian tour guide and lots of amusing antics. While you are guaranteed to have a great time, you're also guaranteed to learn quite a bit from your hosts and the surprise guests you meet along the way. The Gold Camp Victorian Society is known for its dedication to preserving the history of this popular area, which brought many fortune-seekers to the stretch between Cripple Creek and Victor. 
Family Day at the Western Museum of Mining and Industry in Colorado Springs
10 a.m.-3 p.m.
Saturday, June 12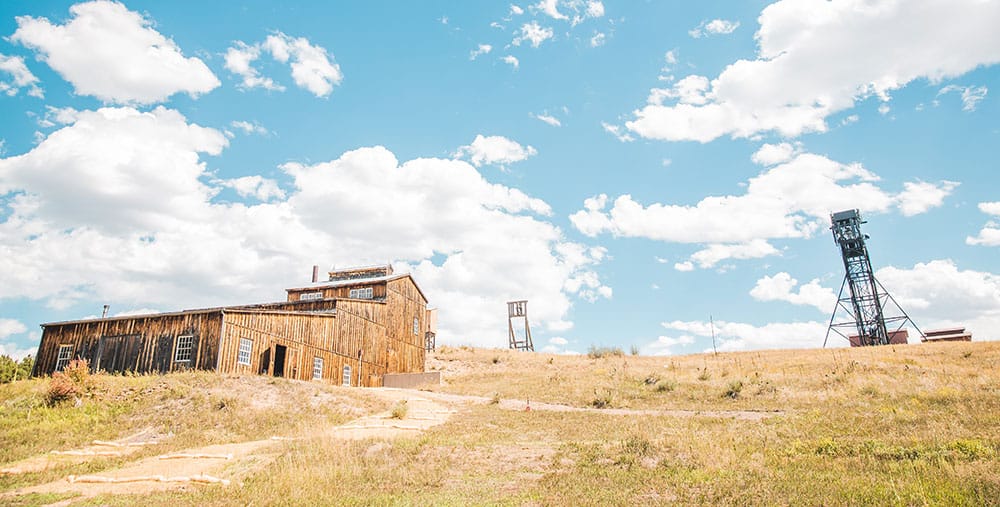 Get up close and personal with one of the industries that built the Pikes Peak region during family day at the Western Museum of Mining and Industry on Saturday, June 12. Known for its huge collection of outdoor mining machinery from multiple points in mining history, the Western Mining Museum will be holding demonstrations of some of their coolest machines, including the enormous stamp mill building. Not only that, you can also check out a blacksmith demonstration, take a spin on a tractor-pulled hayride and watch the Gold Panning Championships. All the cool outdoor stuff is free, which means you can have some quality time and fun without breaking the budget. Regular admission is pretty affordable, too, if you decide to check out the indoor displays. 
Pikes Peak Offers Free Admission for Dads on Father's Day
Sunday, June 20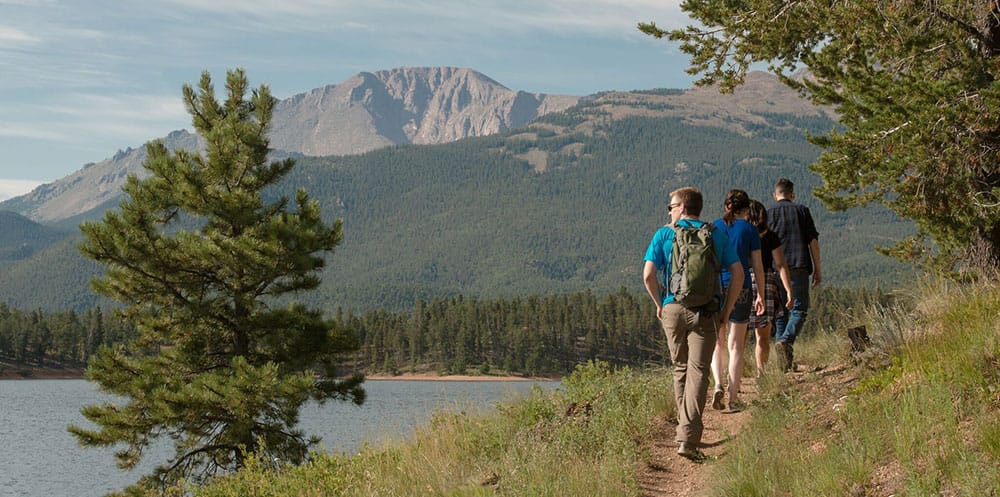 Celebrate Father's Day with free admission for all dads on Pikes Peak—America's Mountain.  There are lots of places to stop and snap family photos, explore the mountain's trails and buy dad lots of snacks along the way.  The gift shops at mile 6 and 13 have totally different souvenirs and snacks so it's a great opportunity to spoil him like he deserves. We suggest pairing the adventure with a visit to the North Slope Recreation Area, where licensed dads can throw a few lines in the water and try to catch some trout. Act fast if you want to check out the reservoir. Parking is limited and you'll need to snag a free pass in advance here. 
Pikes Peak International Hill Climb
June 22-25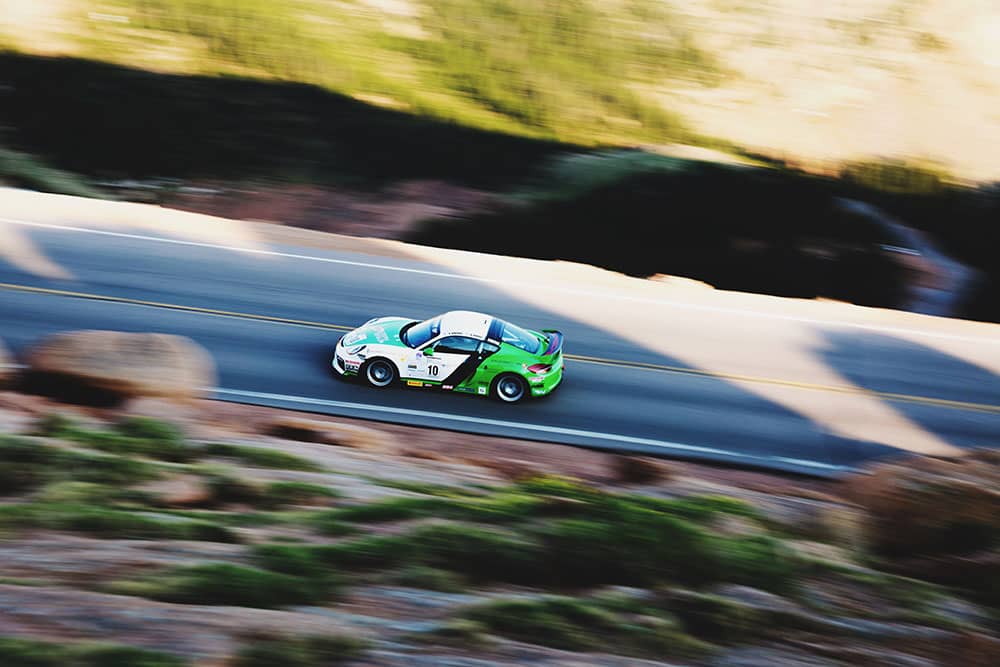 There is no race in the world quite like the Pikes Peak International Hill Climb. Drivers encounter precarious switchbacks, perilous drop-offs and limited oxygen in addition to the regular dangers that come with hurtling through space and time in a giant metal box. It's 12 miles, 156 turns and an ultimate elevation of 14, 115 feet. To call it a thrilling experience is an understatement, whether you're a fan or a drive. If you've been following the PPIHC blog (and you should be), you know that this year is particularly cool because 16 rookies will be taking their spot at the starting line, bringing new opportunities for the unexpected and the chance for stunning upsets to any predictions race aficionados might have. Of course, the Hill Climb isn't just a race, it also has a series of entertaining events leading up to the big day to amplify the excitement and ensure everyone is chomping at the bit come race day. Get the schedule for each of the events, including practice and qualification sessions and tech inspections here. 
Tails and Tunes at the Cheyenne Mountain Zoo
Thursday, June 24
$55, 21+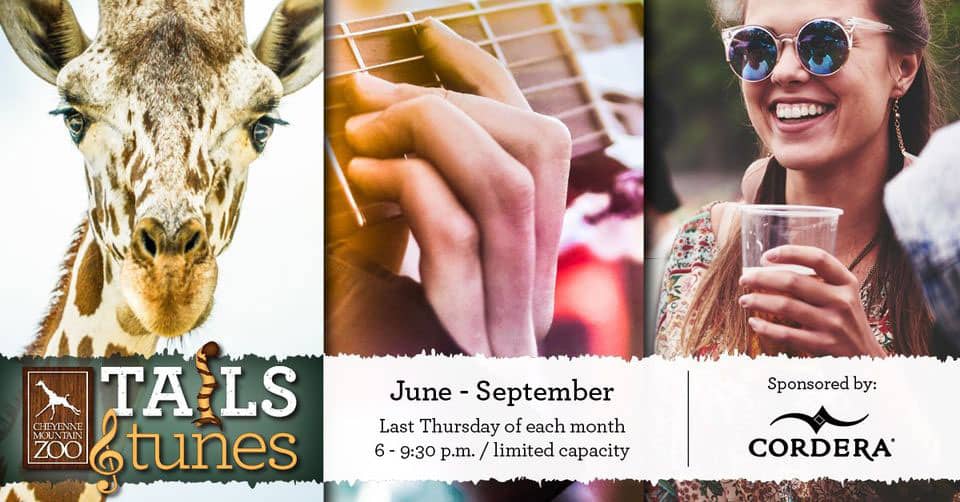 Who says the Cheyenne Mountain Zoo is just for kids? Certainly not the organizers behind the popular Tails & Tunes party held monthly at America's only mountainside zoo. For one night each month in the summer, kids are banished and the adults take over, enjoying three uninterrupted hours to explore the zoo, listen to live music and check out the attraction's many eateries. Admission includes two drink tickets that can be redeemed at bar locations throughout the zoo. Wine, beer, seltzers and even boozy ICEEs will be available and many of the restaurants will have a few fun extras available for purchase. In June, five different musicians will be playing, including Restless Hearts, Ryan Flores, Tenderfoot Bluegrass, The Midnight Sun and Wirewood Station.