Start this action packed adventure with THE coolest way to experience Pikes Peak.
Think of Royal Gorge as the Grand Canyon's little brother — now go fly across it.
20 miles of rapids, hours of fun.
Start this action packed adventure with THE coolest way to experience Pikes Peak.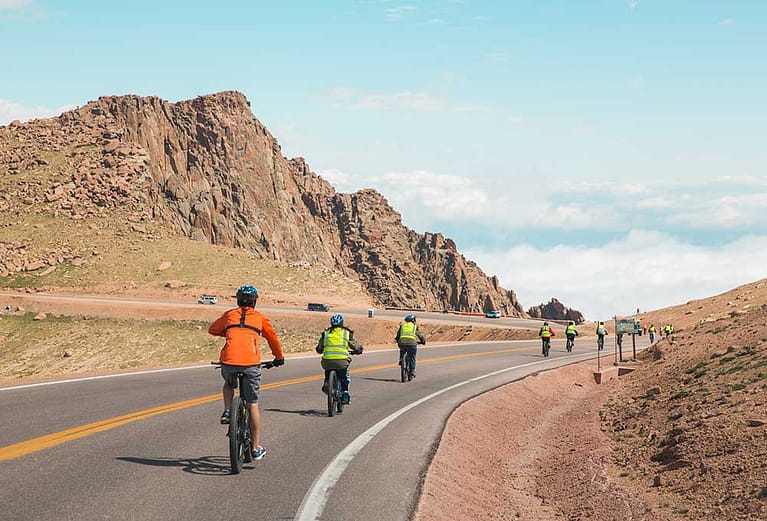 Challenge Unlimited - Pikes Peak by Bike
Might as well jump right into action with one of the region's most thrilling attractions: Challenge Unlimited, a 19.5-mile downhill adventure on Pikes Peak—America's Mountain. Even the trip up the mountain is awesome, because you get to sit back and enjoy the view while they keep their eyes on the winding road! Their big comfy passenger vans will shuttle you and your peeps to the summit while you enjoy the changing biomes and the ever more spectacular views. At the top, you'll get geared up for the ride down, with bikes, clothes and equipment all included. Then you'll cruise down the highway in style, checking out the cool landscapes, wild animals and more.
You've got more to do in the days ahead, so we suggest you take the rest of the afternoon off for a little chill time. Stroll through Old Colorado City and check out the shops and bars. We suggest a scoop at Colorado City Creamery, but don't spoil your appetite for dinner.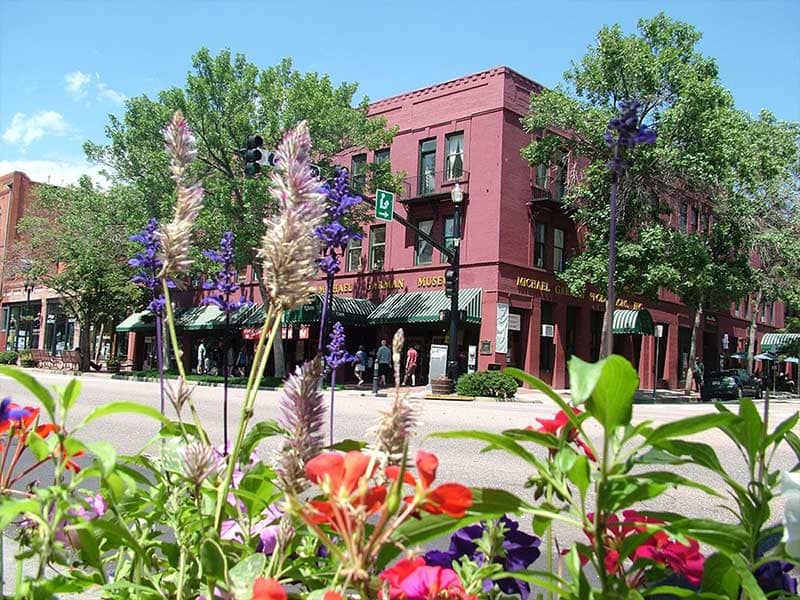 Think of Royal Gorge as the Grand Canyon's little brother -- now go fly across it.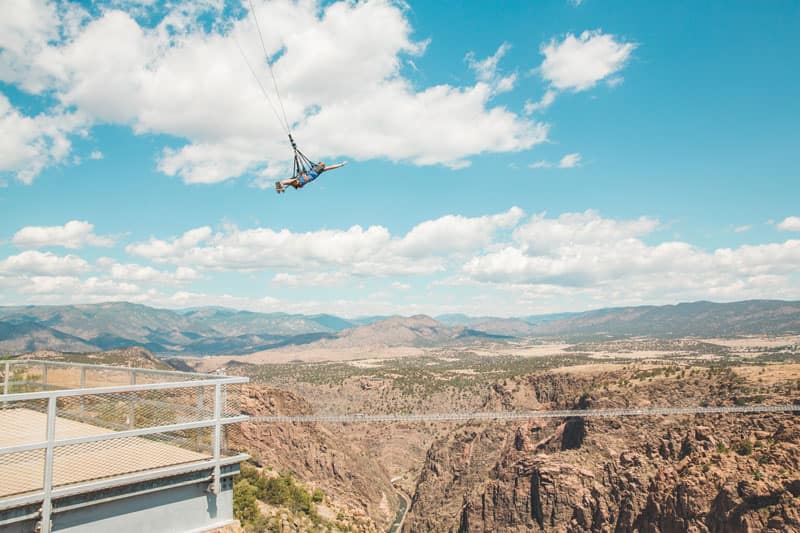 Royal Gorge Bridge & Park
When you think of the Royal Gorge, it's usually all about the bridge. But there's way more fun to be had, the kind that gets your blood pumping and your heart racing! Did you know you can zip line across the canyon? It's only 1,200 feet above the ground — and the crashing Arkansas River. You can also approach those same cliffs from a slightly different way. We're talking about the Royal Rush Skycoaster, that sweeps you through the air at 50 mph at a stomach-dropping freefall that will dangle you face-down over the drop.  
Don't worry, there's plenty of fun for your calmer kin to enjoy here too.  They can check out the Tommyknocker Playland, the movie theater and gondola.  Everybody wins!
May Natural History Museum
You may not be careening over cliffs, but there's definitely a scare-factor to being surrounded by thousands of insects, even if they've shuffled off this mortal coil. The May Natural History Museum is right on your way home if you take Highway 115 (a scenic rush in its own right), so pop in for a visit and meet the many-legged life's work of founder James May, who collected these cool specimens from all over the planet.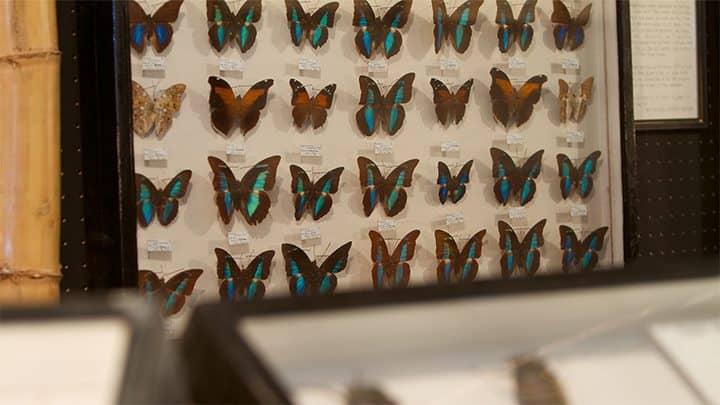 20 miles of rapids, hours of fun.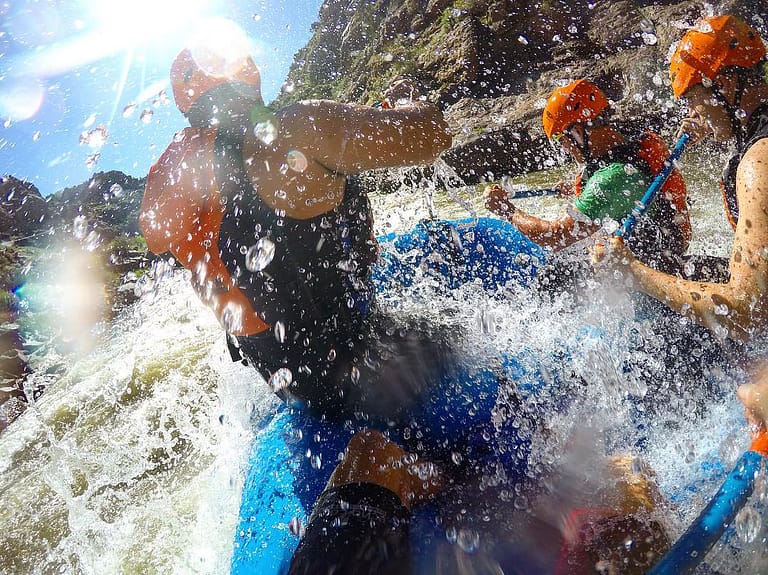 Echo Canyon River Expeditions
You only have to drive about an hour and a half to find some of the most exciting rapids in Colorado. Echo Canyon's all-day Royal Gorge Rafting trip will take you through the same canyon you zipped over the day before, but in a wholly different way. Class III to Class V rapids soak you to the skin as you crash down the Arkansas River, navigating the obstacles with your team of fellow rafters and Echo Canyon's trusty, experienced guides. It starts off easy enough, giving you time to savor the beauty of the region, before plunging you into a white water workout you will never forget.
8 Mile Bar & Grill
You've rafted all day, it's time to re-fuel at the 8-Mile Bar and Grill, where you can enjoy glycol-chilled Colorado beer, loaded burgers and old-fashioned favorites like chicken fried steak and mac 'n' cheese. For dessert, you cannot miss the very grown up bourbon and Coke float, with bourbon ice cream and a shot in an ice cold Coca-Cola.
More ways to enjoy your days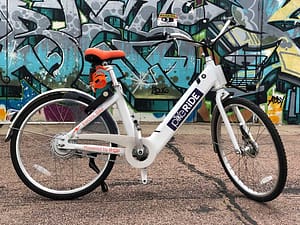 Ditch the cars, bus rides and ride shares and explore the city without the distractions of driving with scooter and bike share programs.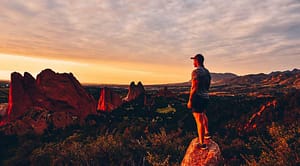 If your idea of vacation is getting out, trying new things, and making yourself feel truly alive — then this is the itinerary for you!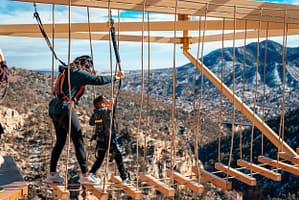 We've put together a 5-day family itinerary in Colorado Springs to help you and your crew enjoy your vacation in all its glory!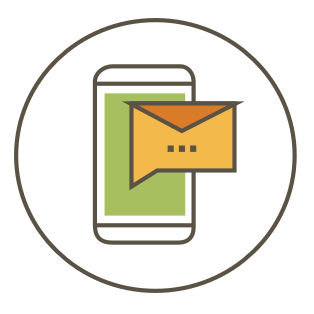 Share this itinerary with others