3 DAYS OF ADVENTURE WITH YOUR S.O.
Whether you fly or drive, we've got a great evening planned to get you straight into vacation mode.
Let's test the depth of your love, with gorges, canyons and caves!  Colorado style.
You two are a team, so let's go where teamwork is everything!
"Grandest mile of scenery"
Unforgettable sightseeing in Colorado Springs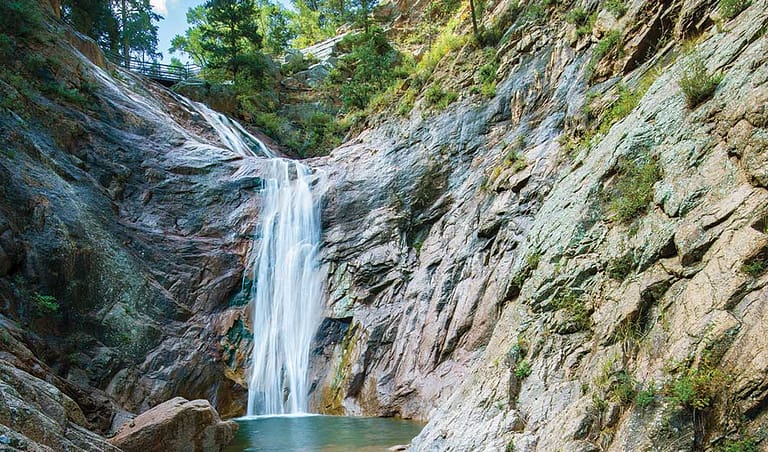 The Broadmoor Seven Falls
Creating the perfect couples weekend is a lot like making the perfect mix-tape.  You've got to set the mood from the very beginning.  What says romantic getaway better than an amazing waterfall?  Seven waterfalls, that's what.
Tucked in a big box canyon, at the end of the "Grandest Mile in Colorado" crashes a series of seven waterfalls. If that scene doesn't take your breath away, try the staircase to the top of the falls.  The 224 steps to the top of the falls are sure to do the trick!  If hiking is your thing, there's an amazing set of trails that connect to the top of the falls and will take through some of the prettiest countryside in Colorado.  If 224 steps sounds like a lot of work during your downtime with your loved on, take the elevator across the canyon to a perfect bird's eye view of the falls.
The Broadmoor Hotel
We're not suggesting you actually camp — though there are certainly plenty of beautiful places to choose from back country to glamping. No, book you and your sweetie a room someplace special. We recommend the Broadmoor, a beautiful 5-Star hotel with enough old character and charm to steal your hearts.
Great places to take a break, grab a bite, or extend your day.
Rise, shine, and get ready for adventure!
Cave of the Winds Mountain Park
You and your SO have been through some adventures, but here's one that is sure to bind you forever. Take the plunge . . . the plunge into William's Canyon on this fun little ride called the TERROR-dactyl. Reaching 100 miles-an-hour and dropping 150 feet, this is an adventure you'll still be talking about in your gray days!
A cave tour is kind of given if you're at the park, and a great way to chill out after your blood-pumping adventures. You can also enjoy a ropes course three-stories over the canyon and the Bat-a-Pult zipline.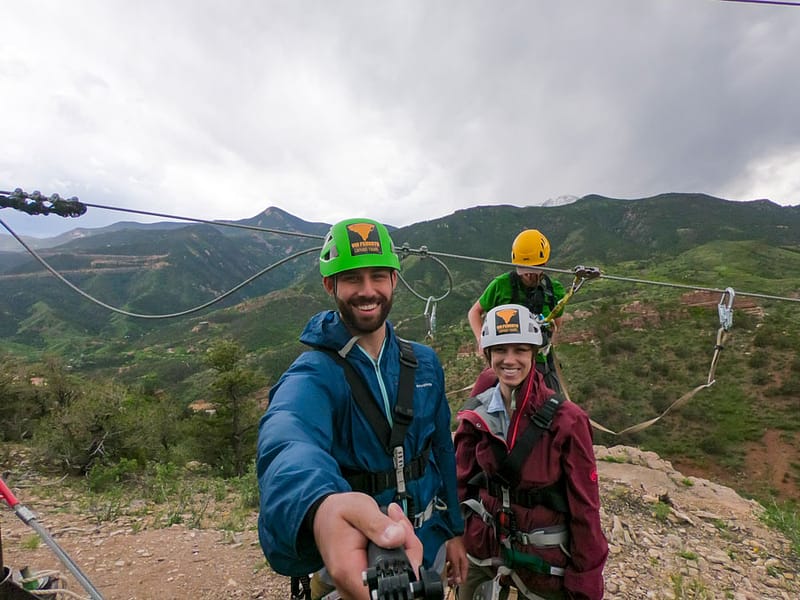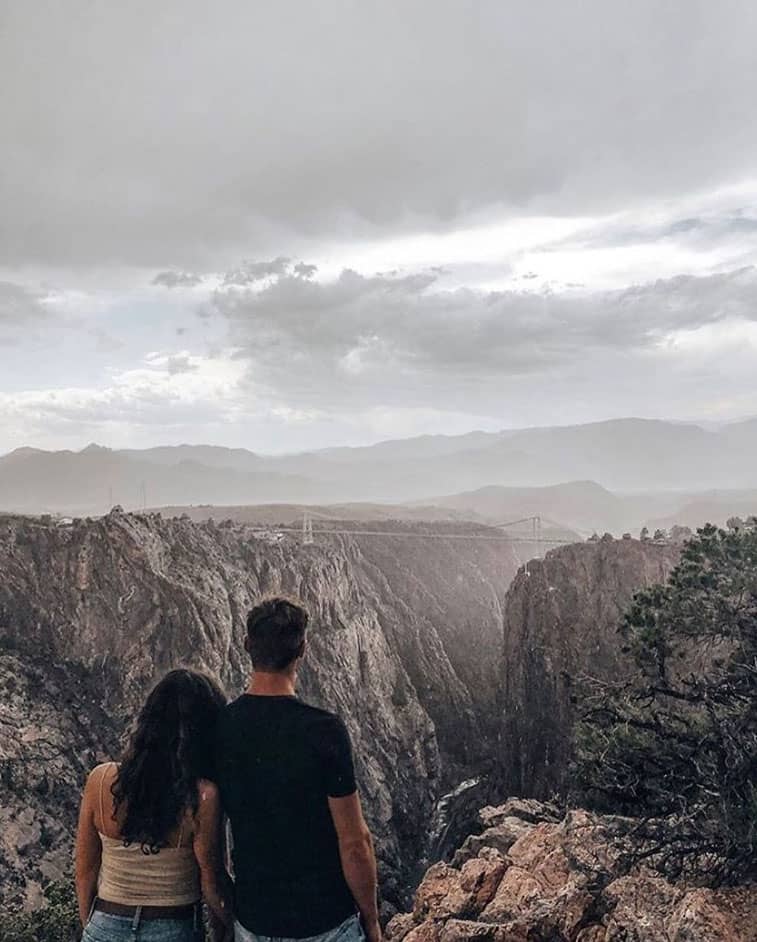 Royal Gorge Bridge & Park
It's time to experience the true depth of beauty in Colorado. The Arkansas river cuts its way through miles of the Colorado countryside and the Royal Gorge Bridge allows you to stand right on top and soak it all in. The view is breath-taking, the absolute definition of sublime, but the park is far more than just a pretty face.  Enjoy the gondola ride across the canyon, stop for a bite of gorge-side BBQ, and grab a pic by your state flag.  For a little extra dough, you can also zipline across the gorge, a mere 1,200 feet above the riverbed, or strap in together for a ride on the Sky Coaster together.  
By the way, if you were looking to ask your love an extra important question, the bridge would be an amazing place to do it. ❤️
Royal Gorge Cabins
You've had a huge day and you've earned some quiet time. Check into the Royal Gorge Cabins, just down the road from the bridge. The view is just as epic and there'll be no banging of doors or rustling of ice machines to disturb your evening in front of the fireplace.
There are a lot of iconic adventures in Colorado but white water rafting is arguably one of grandest
Echo Canyon River Expeditions
Life is a river, sometimes it's calm and meandering, other times things get rough and threaten to tip your raft. What gets you through? The other people on your boat. There are times when you can't do it alone and who better to have by your side?
Echo Canyon has been riding this river for over 40 years and their guides have more experience and training than any other outfitter on the river.  There's no one to whom I'd sooner trust the safety (and thrill!) of my loved ones!
8 Mile Bar & Grilll
8 Mile Bar and Grill is right across the street and is owned and operated by the same folks who built these awesome "cabins". Enjoy great fresh selections with Colorado craft beer, and be sure to secure your spot by the fire pit before the stars come out!
grab a bite before you head home
More attractions like this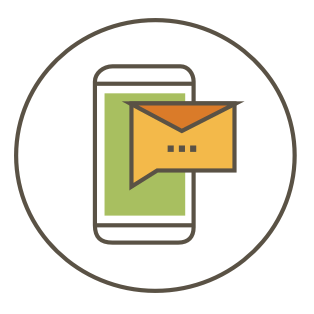 Share this itinerary with others
More ways to enjoy your days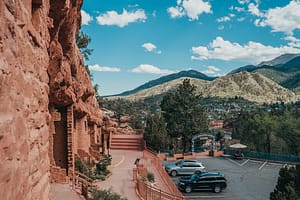 This itinerary will take you all of our historic districts and the best museums in our region. You'll get a taste for everything from architecture to mining, with more than our fair share of 'characters' along the way.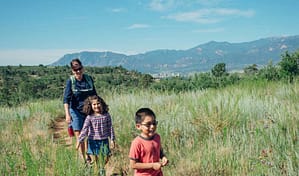 A 5-day Colorado Springs activity itinerary for new visitors and old friends that will help you shake off the winter blues and enjoy spring in all its glory.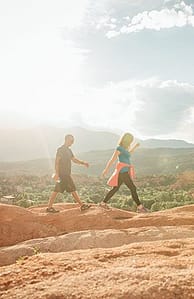 We're not trying to brag (yes we are), but this city is the absolute best place to be when Mother Nature dons her spring apparel — hello, we've even got "spring" in our name!