4 DAYS OF PHONE-FREE FAMILY FUN
Enjoy a day in River Country – phones best stay onshore!
There's not a lot of wifi on the mountain but we promise you won't mind!
You're going to want both hands for today's adventures!
Sometimes you've just got to run out of range. No bars, here we come!
A day full of adventure in River Country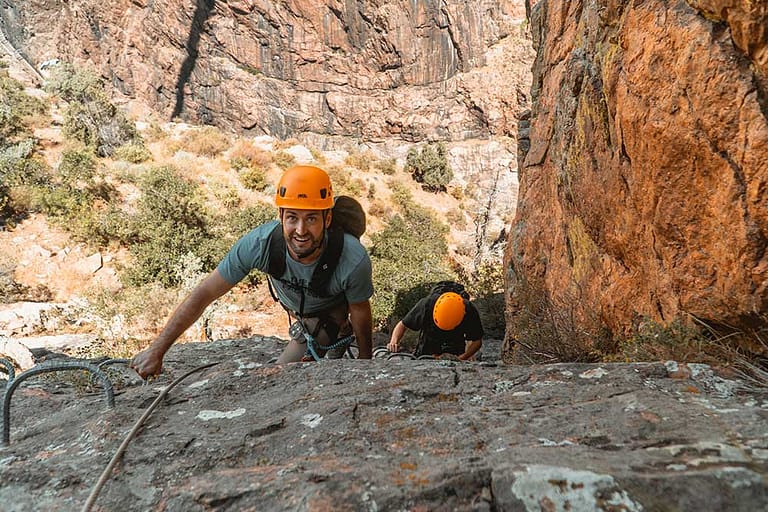 While the morning is still cool in the canyon, start your day with a vigorous climb along the stone walls that encase the Arkansas River near Cañon City. Italian for Iron Road, the Via Feratta is a series of cables and handholds that allow you to safely scramble rock cliffs normally reserved for the billy goats.
The experience is certainly kodak-worthy, but you wouldn't want to risk this drop with any of your favorite tech. So shoot pics in your mind only, soak in the sensations of all five senses, and post it only to your memories.  
Echo Canyon River Expeditions
Rivers and cell phones are not generally a great combination. We think that goes without saying. The best waterproof case is no match for the current that can carry your perfectly protected iPhone out to the Mississippi River. So leave the phones back in your car, strap on your favorite river slippers, and head out for some instant family fun – just add water!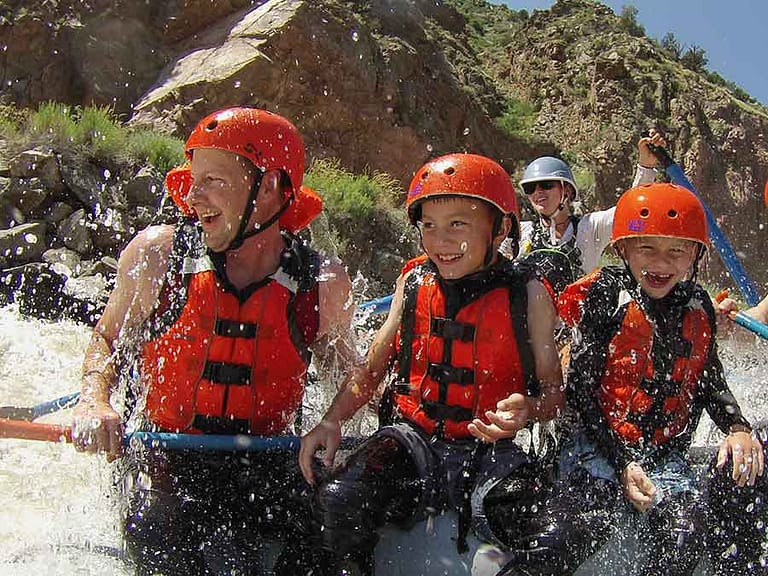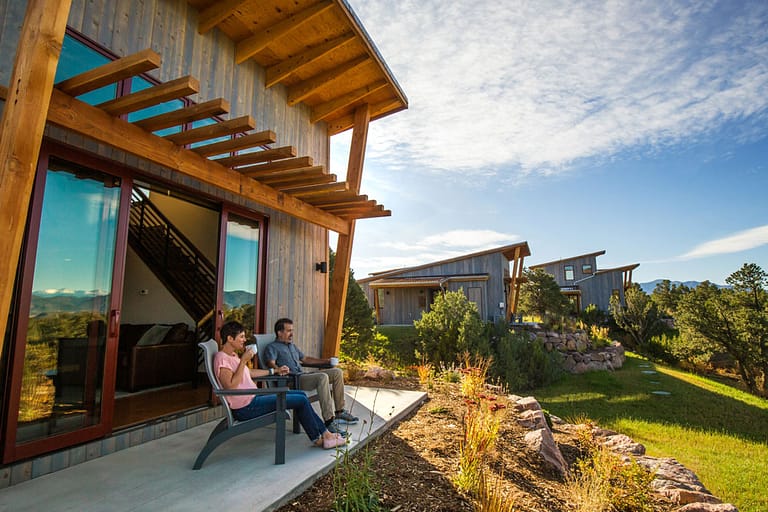 There's really nothing keeping you from pulling out your phone at the Royal Gorge Cabins, beyond the simple fact that you'll never be able to do that sunset justice. We recommend taking the time to be completely present. Our sunsets pair perfectly with a Colorado beverage, from craft beers and whiskeys to herbal teas and local root beers – whatever your poison, we've got a great local one to slate your thirst. Pull up an Adirondak and sip the night away.
Great places to take a break, grab a bite, or extend your day.
You'll need both hands on the handlebars for this ride!
Remember when you were a kid out riding your bike and the thrilling sensation of flying as you zoomed downhill? Well this is one giant downhill flight without having to slog up the 8,000 feet in elevation gain. You get to enjoy the views from the back of their custom Humvee all the way to the top. Then hop out for the ride of your life!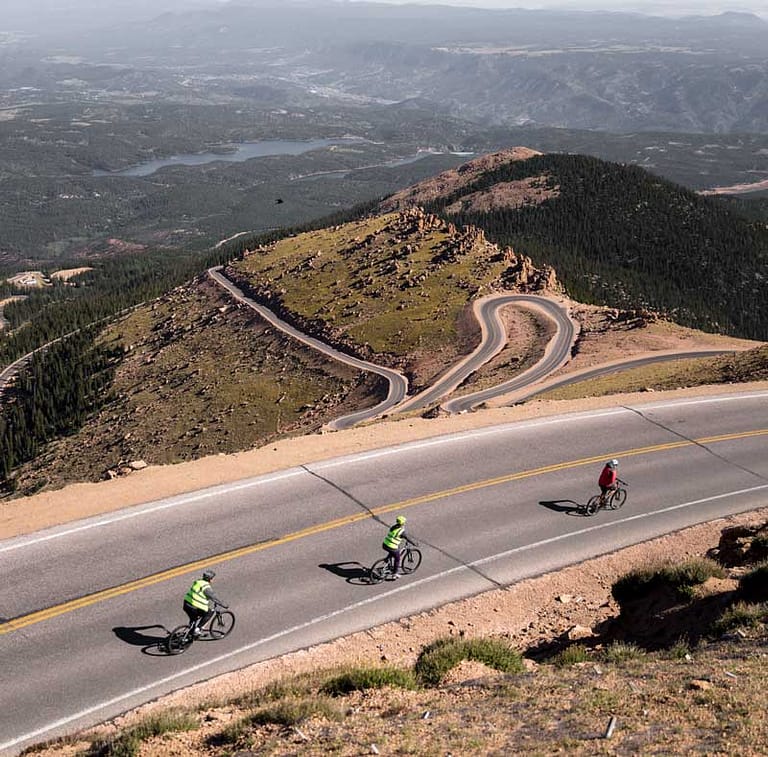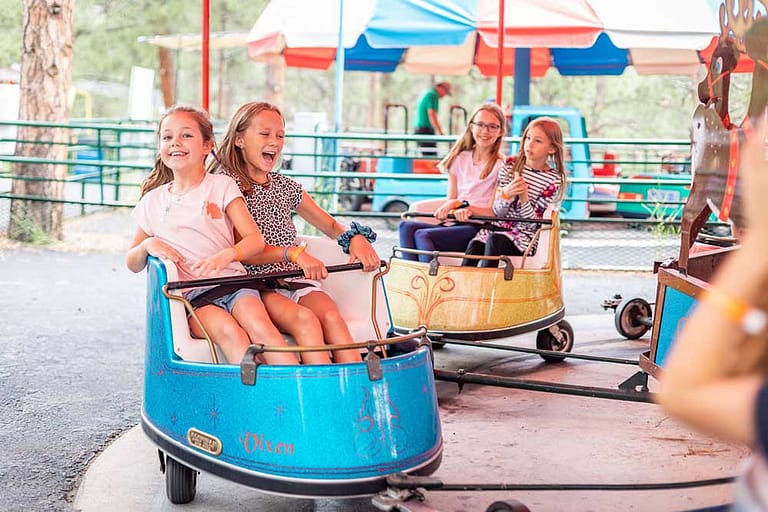 North Pole - Santa's Workshop
Okay parents, we'll admit it, you're going to want your phones handy to capture the joy on your babies faces as they whirl on Christmas tree rides and converse with the great elf himself. The North Pole has many photo-worthy moments but we guarantee your kids will be having so much fun, screen time will be forgotten! And chances are good, you'll be so drawn in by the magical wonder you see through their eyes that you might forget about it too!
Like any theater where the audience-lights are darkened, shiny screens are are just poor manners at the Iron Springs Chateau. However, unlike most live performances, the audience is not only welcome to participate but encouraged to. The shows are always full of family-friendly humor, and the kids will have a great time cheering the hero and booing the villain. It will warm them up for the audience sing along later . . .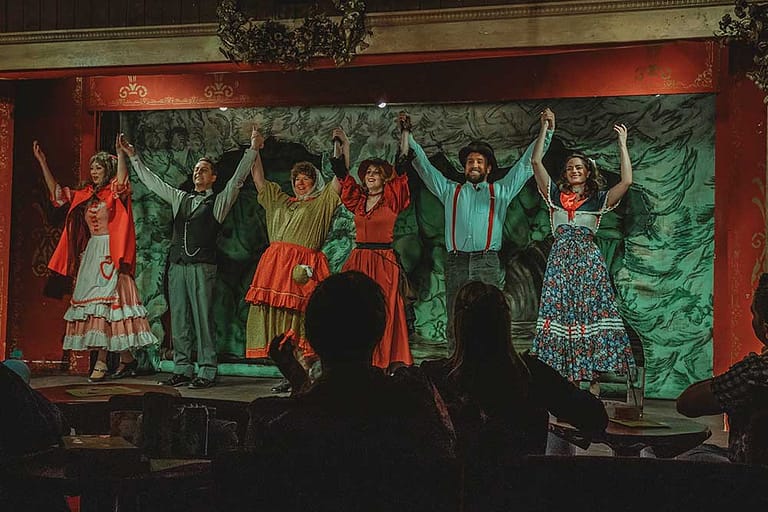 Great places to take a break, grab a bite, or extend your day.
Quite easily our most popular must-see attraction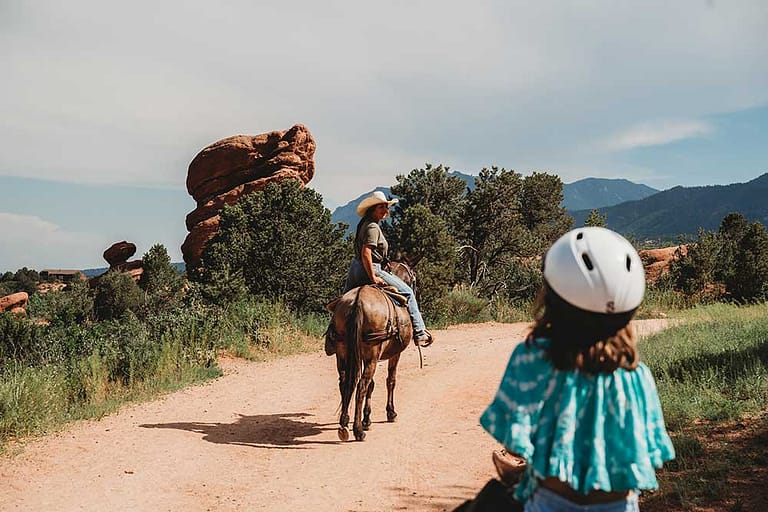 Garden of the Gods is one of the top parks in the country, and should be at the top of your Colorado Springs bucket list. As such, there are many ways to enjoy the Garden, but horseback is our favorite. The folks at Academy Riding Stables are the only ones licensed to give tours in our favorite rocky park, and we can't think of anyone more deserving of the gig. ARS has been offering tours for almost 40 years, and you can tell by stories they share along the trail.
Adventures Out West Zipline
We have a number of ziplines in the region – our geology just lends itself to the sport of jumping off cliffs. The AOW ziplines are the sweet spot between adventure and comfort level. Not so high that they terrify our friends from flatter states, but still enough zip to make you feel like you actually accomplished something worth checking off the life-well-lived list. Even better, if you go for a family night tour, you can zip multiple times AND make s'mores at the end. No tech needed beyond harness and helmet!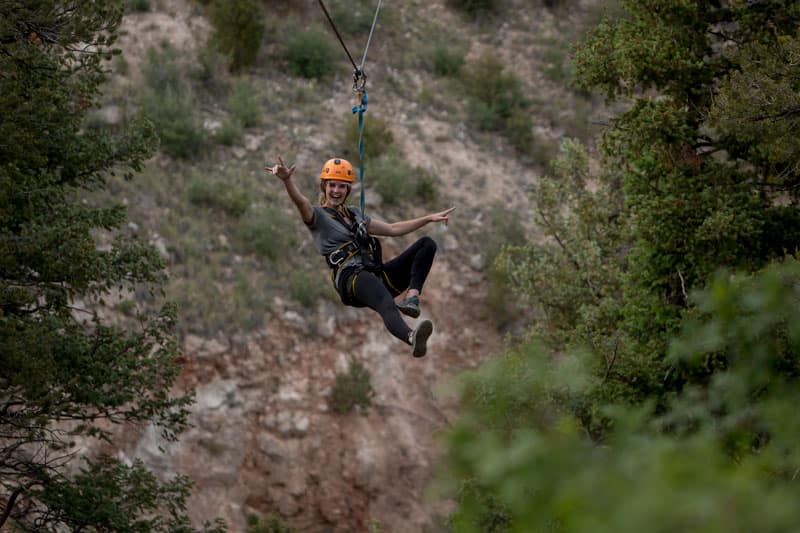 Great places to take a break, grab a bite, or extend your day.
Sometimes you've just gotta drive out of range.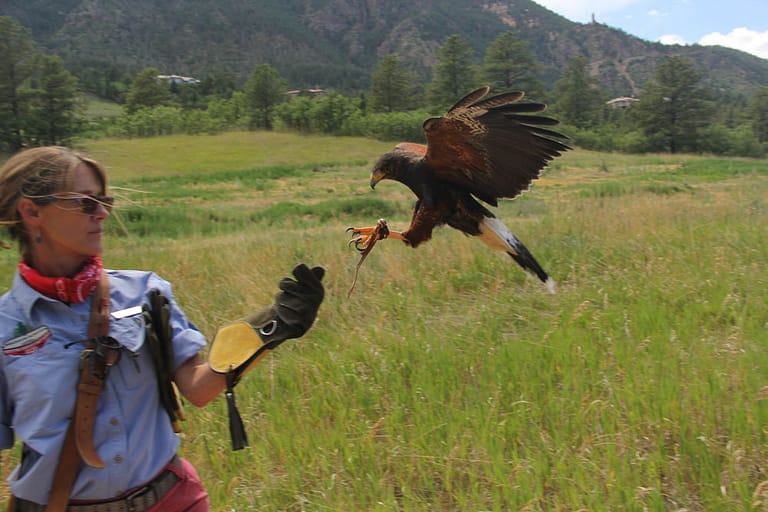 Broadmoor Outfitters is one of the premier outfitters in the Pikes Peak Region. Whatever interest you have in the Colorado Springs outdoors, they are here to help ensure your adventure is safe and fun. They offer tours for hiking, biking, rock climbing, rafting, archery, and even falconry. Yes, like the winged birds of prey. Broadmoor Outfitters offers beginner and intermediate lessons in falconry where you will get to meet several of their feathered staff and learn the basics of hunting with these majestic creatures. 
When it comes to unplugging, nothing works better than zero signal or wifi, am I right? Travel deep underground with our friends at Cave of the Winds. The tour will fascinate even the most unwilling-geologist, and give your crew lots to discuss over dinner. When you're back topside, test your nerve on the Windwalker ropes course or take the ultimate plunge on the Terror-dactyl. Williams Canyon below has claimed many an iPhone so best to leave those in the car!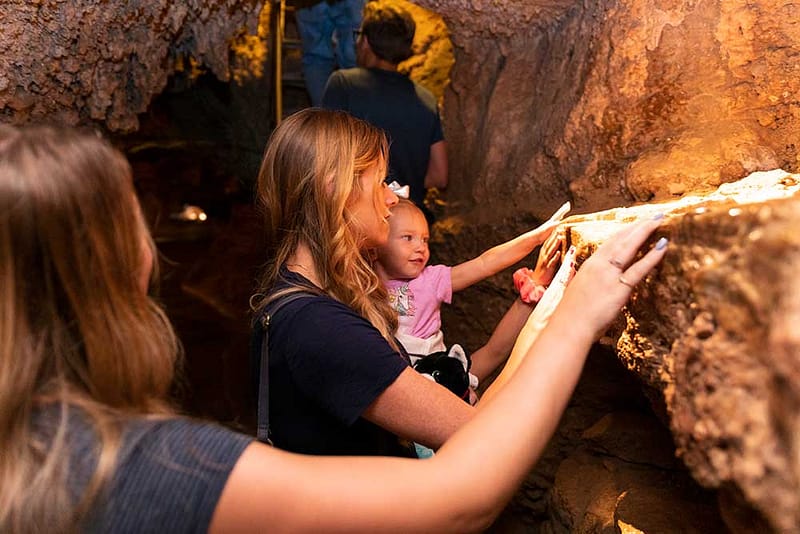 Great places to take a break, grab a bite, or extend your day.
More ways to enjoy your days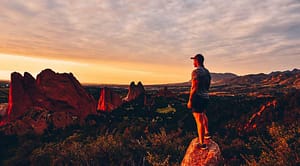 If your idea of vacation is getting out, trying new things, and making yourself feel truly alive — then this is the itinerary for you!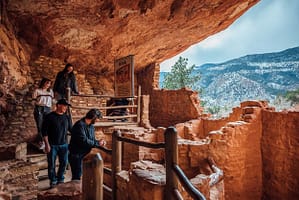 This itinerary will take you all of our historic districts and the best museums in our region. You'll get a taste for everything from architecture to mining, with more than our fair share of 'characters' along the way.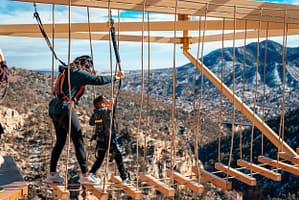 We've put together a 5-day family itinerary in Colorado Springs to help you and your crew enjoy your vacation in all its glory!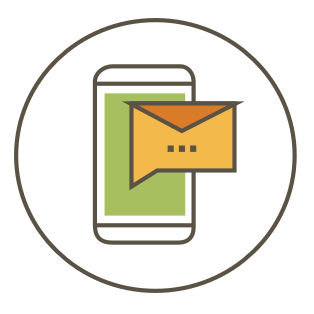 Share this itinerary with others