Attraction Savings
10 Attractions Under $15 in Colorado Springs
Ladies and gentlemen, thrift-lovers and fun-seekers, step right up and enjoy savings so unbelievable, you'll have to experience them yourself. We know how difficult it can be to plan an affordable vacation or a day out with the family, so we've decided to make it easy for you. We've picked 10 of Colorado Springs' favorite attractions for you to enjoy and each one comes with an admission price under $15. Moms on a budget, bargain hunters, penny-pinchers and dutiful dads will love these savvy savings, and so will everyone who gets to enjoy them! Get out your wallet, but be prepared because these fun and affordable Colorado Springs attractions won't make it too much lighter at day's end.
1. Space Foundation Discovery Center
The Space Foundation is one of our favorite vacation bargains. Not only is your admission under $15, it also includes the multitude of space-themed daytime events offered each month. Regular activities include Science on a Sphere, perusing space artifacts and hands-on fun like Mission to Europa. Want an even deeper discount? Check out their Family Star Parties. Outside, you'll enjoy FREE access to view the stars with whatever gear the Discovery Center has out for the night. You'll also learn about other space phenomena, usually tailored to real-time events in space. If you venture inside, you'll get all the cool perks mentioned earlier at half the price of regular admission. Score!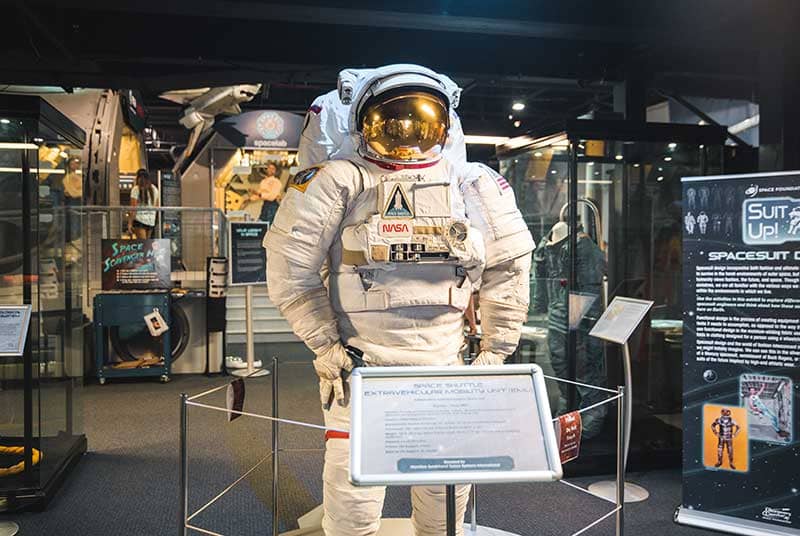 2. Historic Cripple Creek
Take a winding drive west to this historic mountain town, a huge part of Colorado's Gold Rush history. Wander the town and check out its historic buildings, search for the wild donkeys that roam the hills and streets. Then check out one of the town's attractions, like its real gold mine, open-air train and history museum. If you want to have even more fun, head up during one of the town's famous events. There's at least one each month in the winter and even more in the summer, including car shows, motorcycle rallies and the much-loved (and totally free) Donkey Derby Days.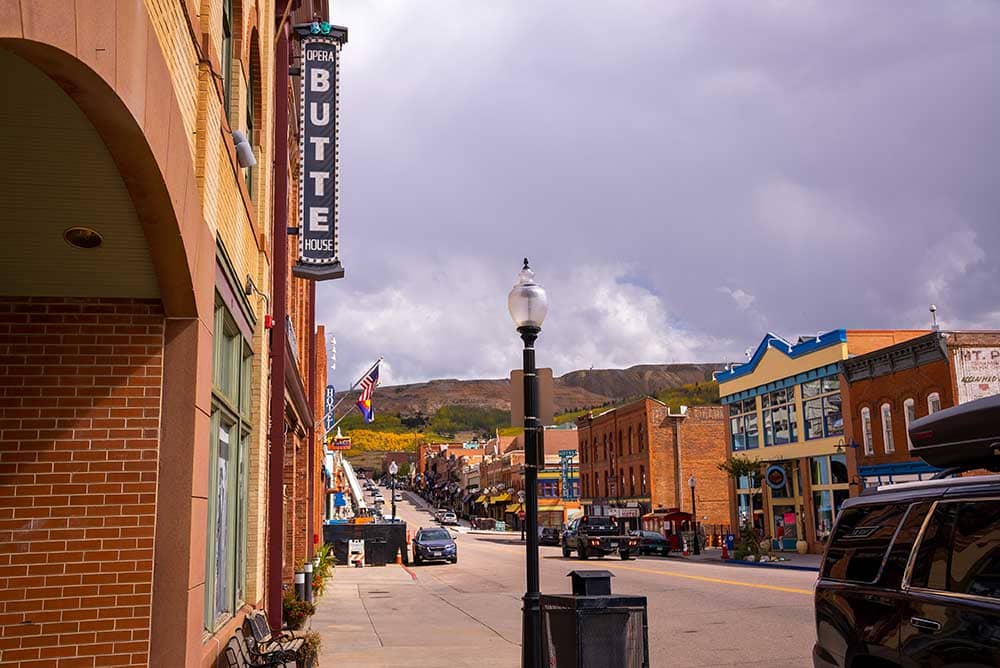 Miramont Castle has been bringing the royal treatment to Manitou Springs ever since its construction by Father John Baptiste Francolon in 1895. This unique structure is comprised of architectural ideas from around the globe, offering visitors 14,000 square feet and nine separate styles. Several of the castle's 40 rooms have as many as eight sides and one has 16! There's a stunning garden in the warm months, a solarium and even an underground tunnel that used to be used to trek to the sanitarium. If your budget allows, pop in for a spot of tea at the Queen's Parlour Tearoom, a Victorian delight in its own right. Have tea first and you'll get an additional $1 off your admission.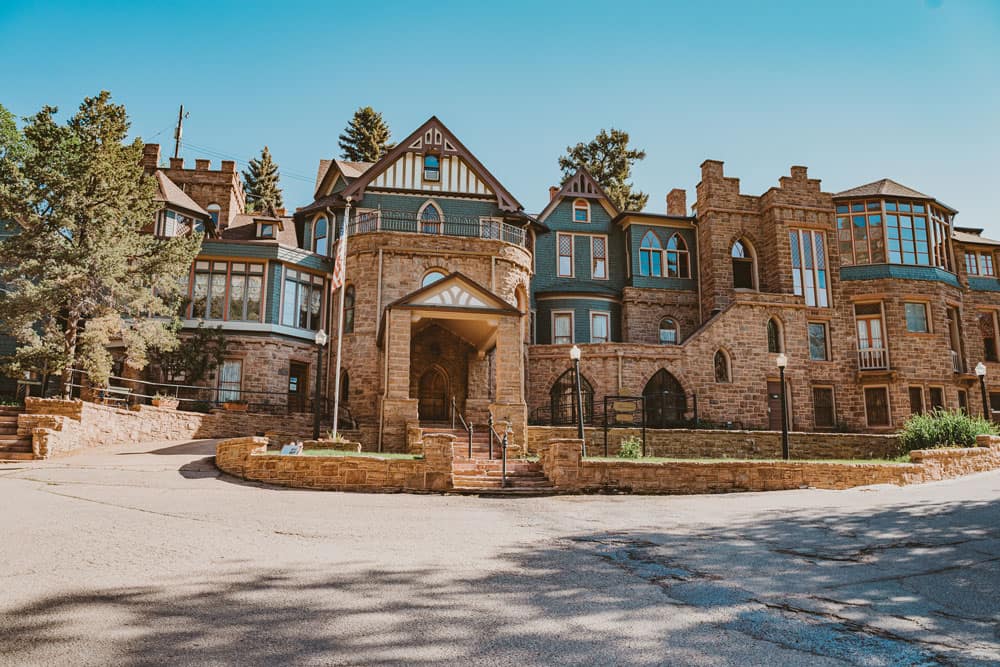 4. Wild West Ghost Town Museum
We dig this attraction because it's an indoor locale, making it a great — and affordable — escape for the days when Colorado weather is being persnickety. Real structures from Colorado's wilder pioneering days fill the museum and each of those structures is packed with thousands of artifacts from the era. Kids go bonkers for gold panning and for the museum's antique arcade and shooting gallery. They can also try  butter churning and other old-school tools that might make them think twice about being grumpy the next time their movie is buffering or the oven takes too long to heat up.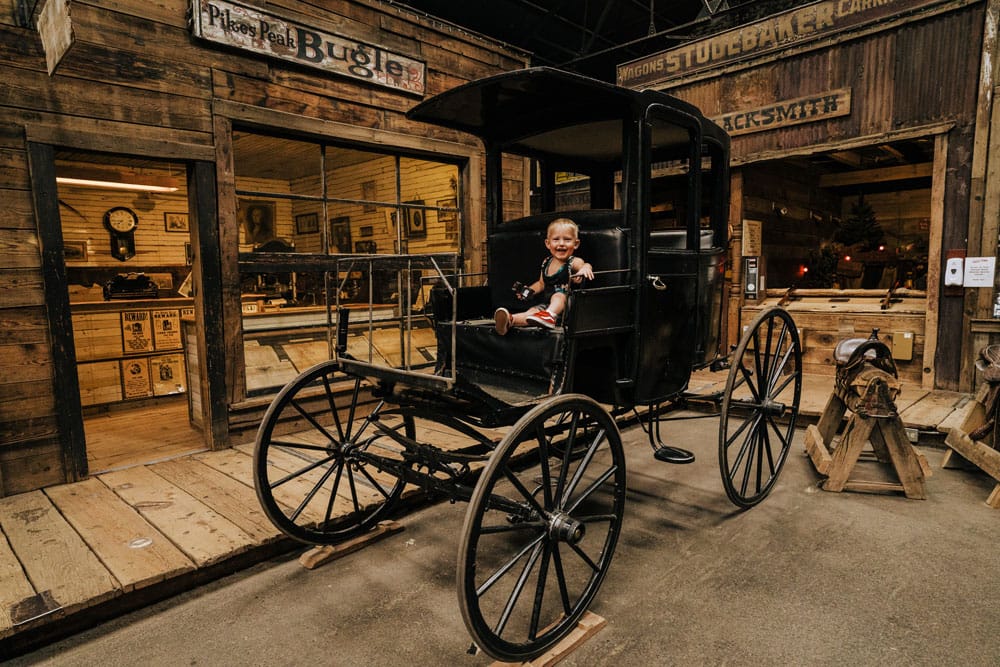 5. May Natural History Museum
This attraction continues to hold on to its well-earned billing as the most unique attraction in the Pikes Peak region. It's not every day that you'll be able to find thousands upon thousands of insects all housed together in one spot. Don't worry about any sort of creeping or crawling, though, they're all safely mounted and under glass! The May Museum showcases a collection that took decades to build and consists of insects from all over the planet. Look for the giant (seriously, it's bigger than your hand) walking stick, creepy spiders you'd normally avoid and vibrant and colorful butterflies. There are also beetles the size of your fist and one the size of a car (that last one is man-made, but still).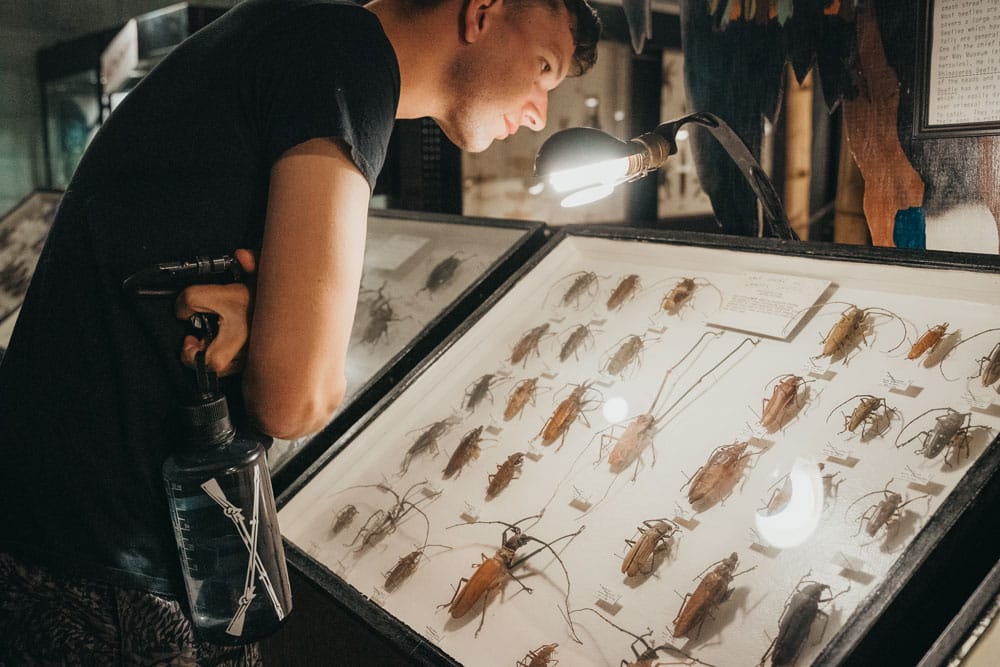 Cowboys and cowgirls are an important part of history, and Colorado history in particular. The ProRodeo Hall of Fame celebrates the accomplishments of these famous heroes with photos, artifacts and entertaining events and exhibits. You can also learn about the history of the American cowboy, the evolution of the sport and a whole lot more. If you just can't get enough, Heritage Hall is filled with saddles, ropes, clothing, belt buckles and all the other accoutrements of riding, roping and ranging. Retired rodeo horses chill in the livestock exhibit in the summer, which means all pony-loving kids will get to meet celebrities of the four-legged variety.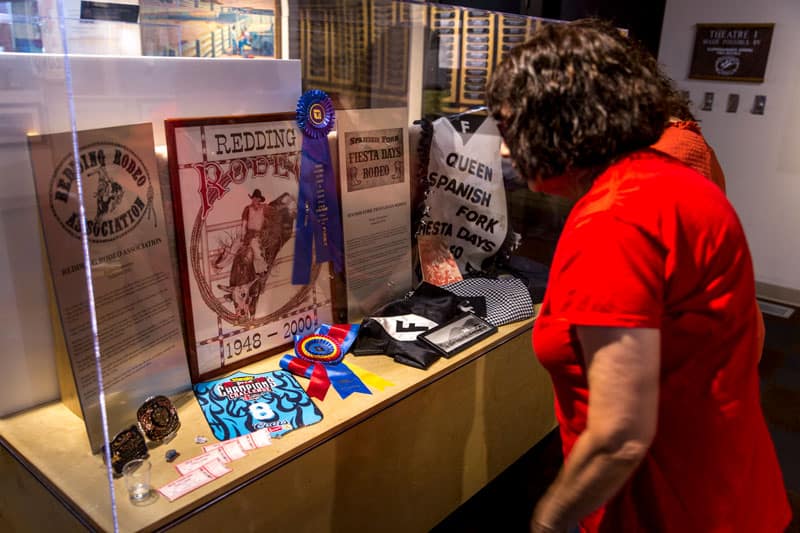 7. Manitou Cliff Dwellings
Not only is this unique attraction budget-friendly, it's parent-friendly. What do we mean? Well, it's actually okay if you touch things.  Kids can climb and explore everything in these ancient dwellings without a care in the world. In short, parents need not fear being added to some sort of Hall of Shame because their kiddos touched a wall or stumbled into something. In addition to stressless fun, everyone will get an education on the historic peoples of the region — their lives, their culture and more.
Life may be getting more expensive, but the joy of strolling down a friendly street is still free! Old Colorado City is a fantastic place to spend the day, with affordable dining for a variety of budgets and a wide range of boutiques and shops to explore. Old Colorado City also has fun events all year long, including Territory Days, Mad Hatter Day and food and wine festivals.
9. Garden of the Gods Trading Post
Garden of the Gods Trading Post may often be considered a store and not an attraction, but that consideration is mistaken. Visiting this 100+-year-old link to Colorado Springs' early days is a must-have experience. It's the largest shop and gallery in the state and they are not playing around in living up to those bragging rights. You'll be treated to 25,000 square feet of shopping fun with over 90,000 unique items, even the most budget-conscious of shoppers is sure to go home with a purchase or gift they'll love without regret. Peruse the art gallery, shop for souvenirs that won't bust your bank account or simply relax on the patio and admire the towering rock formations of Garden of the Gods.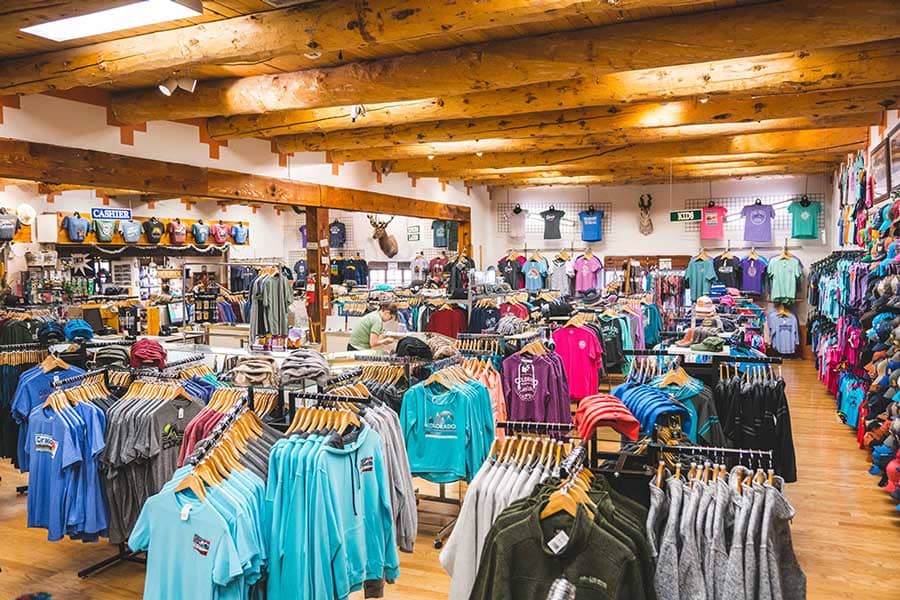 10. Historic Manitou Springs
Sip, shop and sidle your way through this nifty little town. When we say sip, we could mean wine (there are lots of places to stop), but we're actually talking about the numerous mineral springs that are found throughout the town. Currently, there are eight and locals will tell you that each has its own unique taste caused by the water interacting with different minerals. Don't be surprised by a few bubbles, they're supposed to have some effervescence.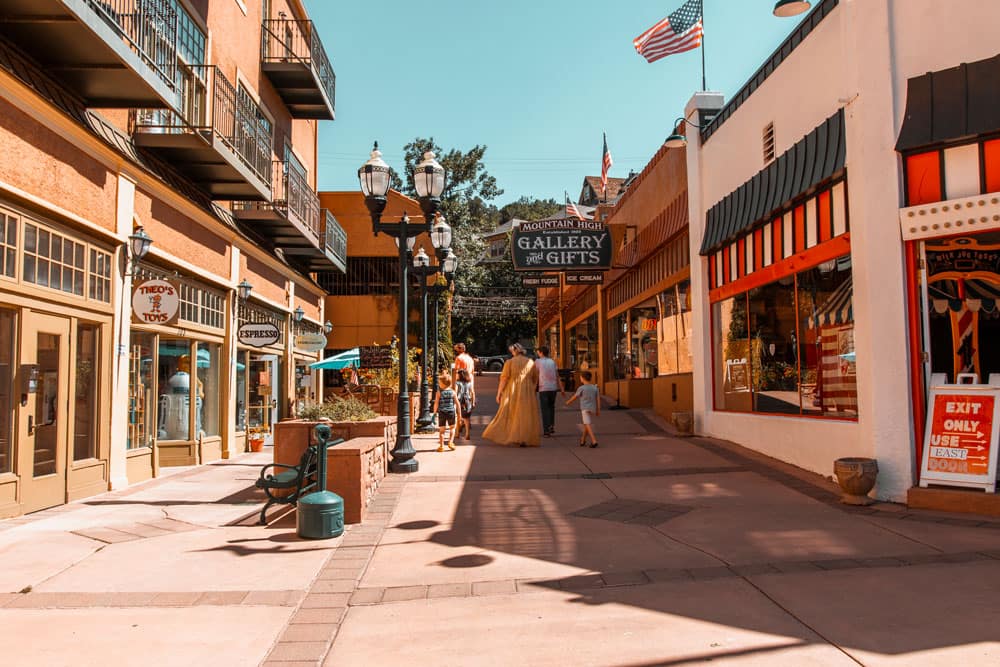 BONUS! Pikes Peak -- America's Mountain
If you happen to be visiting us between December 1st and May 1st, tickets to drive yourself up Pikes Peak — America's Mountain are only $10 for adults, and kids 6-15 are only $5!  Even during the busy summer months, adult tickets are only $15 and you can save extra if you have a carload. It's important to note that Pikes Peak is ALWAYS weather dependent.  We've seen it snow on the summit in July, so be sure to call ahead the day you plan to visit for road conditions: 719-385-7325.  If you can get at least 13 of the total 19 miles, it's still well worth the trip.  If we've had a good snow and it's open less than that, you might want to wait till the next day.  The folks who run the highway do a great job of clearing it as quickly as they can.
Get Coupons for Extra Savings