10 Unique Museums in Colorado Springs
When it comes to making learning fun, museums have  taken the lead on creating immersive experiences that educate while entertaining. Colorado Springs is the proud home of a variety of museums with unique subjects you won't find anywhere else. Here's a list of ten unique museums in Colorado Springs tailored to a variety of interests.
1. Olympic and Paralympic Museum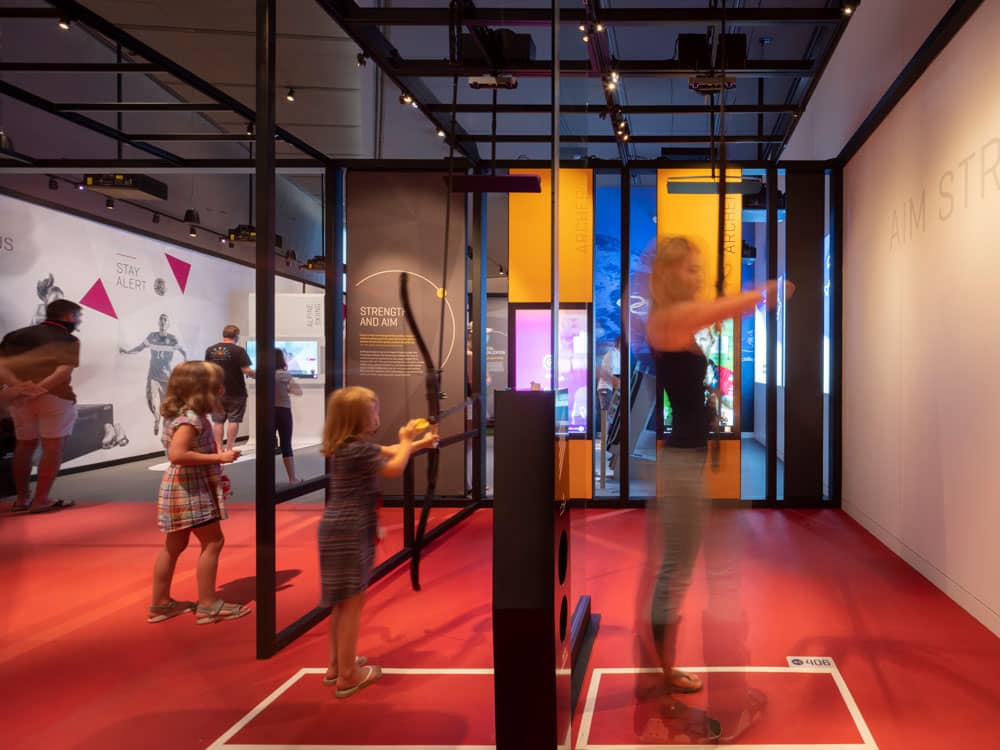 Olympic City USA wouldn't be complete without a museum dedicated to the athletes who make the Olympic Games so exceptional. The Olympic and Paralympic Museum is a monument to monumental feats of strength, endurance, tenacity and dedication. The premise isn't the only cool thing about the museum. The space is state-of-the-art, with incredible interactive exhibits and high-tech touches throughout. You'll learn everything you ever wanted to know about Olympians and Paralympians and enjoy special hands-on exhibits along the journey. The museum has special events featuring in-person visits from athletes and opportunities to experience a tiny bit of life as an Olympian or Paralympian.
2. Miramont Castle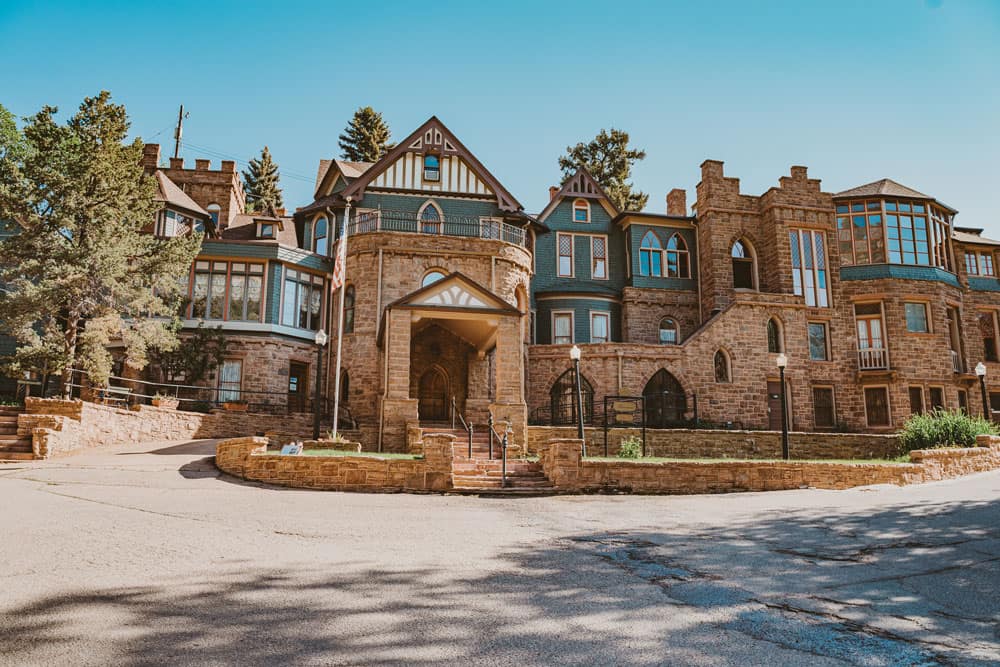 It doesn't get much better than an honest-to-goodness castle nestled in the hills above Manitou Springs. Oh wait. It does. How about a castle with a Victorian tearoom and daily high teas? Miramont Castle is an absolute treasure, offering self-guided tours of its beautiful spaces and oddly shaped rooms complete with insights into Manitou's past. In the summer, the gardens come alive with stunning flowers and snowy winter days make you feel like Belle is going to burst through the doors and start singing. Year-round, the castle hosts fun and fascinating events connected to its history, like the Victorian Christmas celebration and haunted Halloween tours. The tearoom cannot be left out. Lavishly decorated and brimming with lace and charm, the Queen's Parlor is a little cup of heaven. Enjoy a variety of teas and delicious treats while relaxing in Victorian splendor.
3. Manitou Cliff Dwellings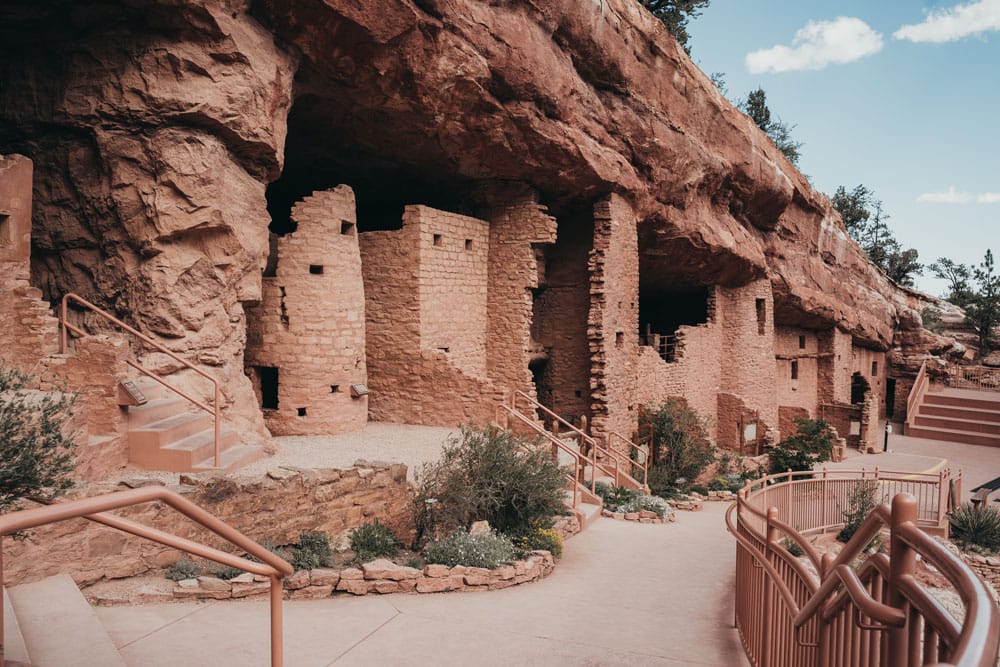 Hands-on is not a phrase you might expect from a museum comprised of ancient artifacts, but that's just what the Manitou Cliff Dwellings promises when you pay a visit. In fact, you can even bring your (leashed and well-behaved) dog — that's how welcoming this place is. The cliff dwellings were carefully transported from McElmo canyon in Southern Colorado more that 100 years ago. The dwellings themselves are much, much older by several hundred years. Today, you can walk amongst them, explore the spaces and then learn all about the indigenous peoples who once lived in these structures in the past. The museum also has an incredible gift shop filled with handmade items you can treasure years beyond your experience.
4. Ghost Town Museum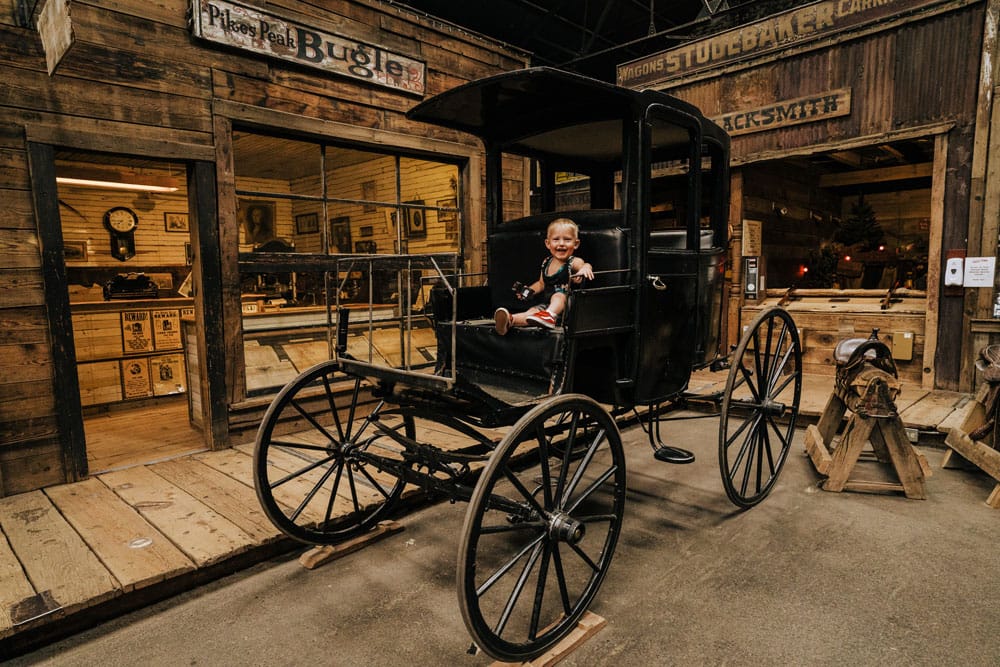 The Ghost Town Museum is a very clever blend of entertainment and history. You'll be transported back in time to walk amongst real ghost town structures from the early days of Colorado's past. While our state is filled with these tiny, abandoned towns, they aren't always safe for the average family to visit — think tetanus, venomous snakes, spiders, you get the idea. At the Ghost Town Museum, you can traverse real structures much more safely and learn while you do it. Thousands of real artifacts fill the museum, giving you a glimpse of how the pioneers and miners lived long ago. You and the kids can pan for gold, play in the arcade, visit the shooting gallery and check out all of the unique and interesting insights into our history.
5 & 6. Cripple Creek Heritage Museum and the Outlaw and Lawmen Jail Museum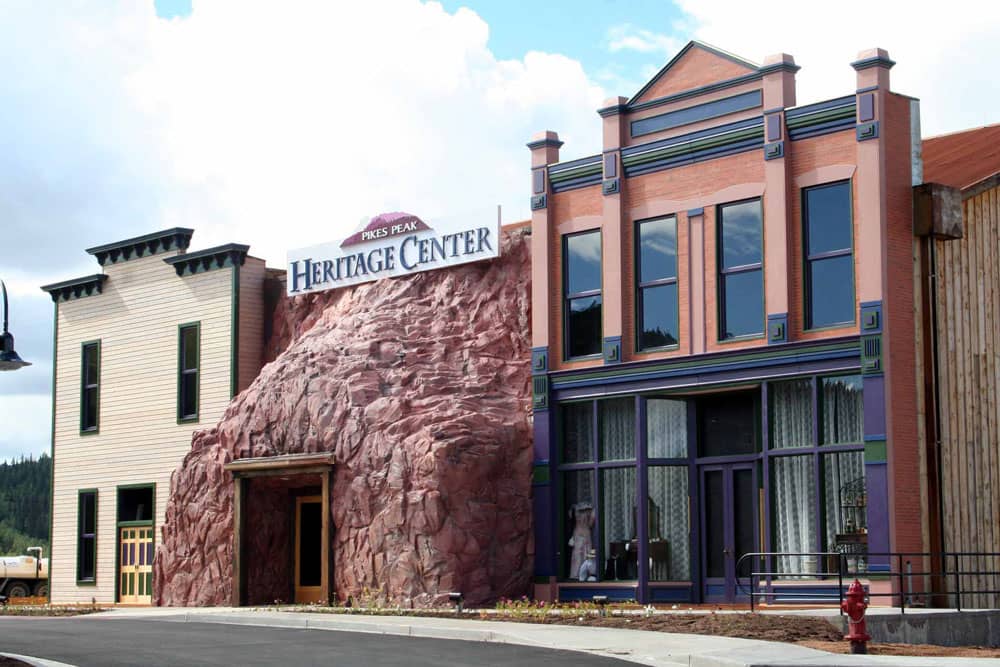 Just visiting Cripple Creek the town is a lot like visiting a museum, with its old buildings and historic sites and cool points of interest. However, you won't want to miss a visit to the Heritage Museum and the Outlaws and Lawmen Jail Museum during your next visit. Once upon a time, Cripple Creek was a gold rush phenomenon, filled with hopefuls trying to eke out a fortune in the hills and creeks. The Heritage Museum gives you a glimpse into those years and how the wild west was won. Of course, the wild part could get more than a little rowdy back in the day, with thieves and fights and the occasional murder. The Jail Museum shares the seedier side of pioneer life, along with a look at the history of how crime was fought when lands were nearly lawless, and deputies were few and far between.
7. May Natural History Museum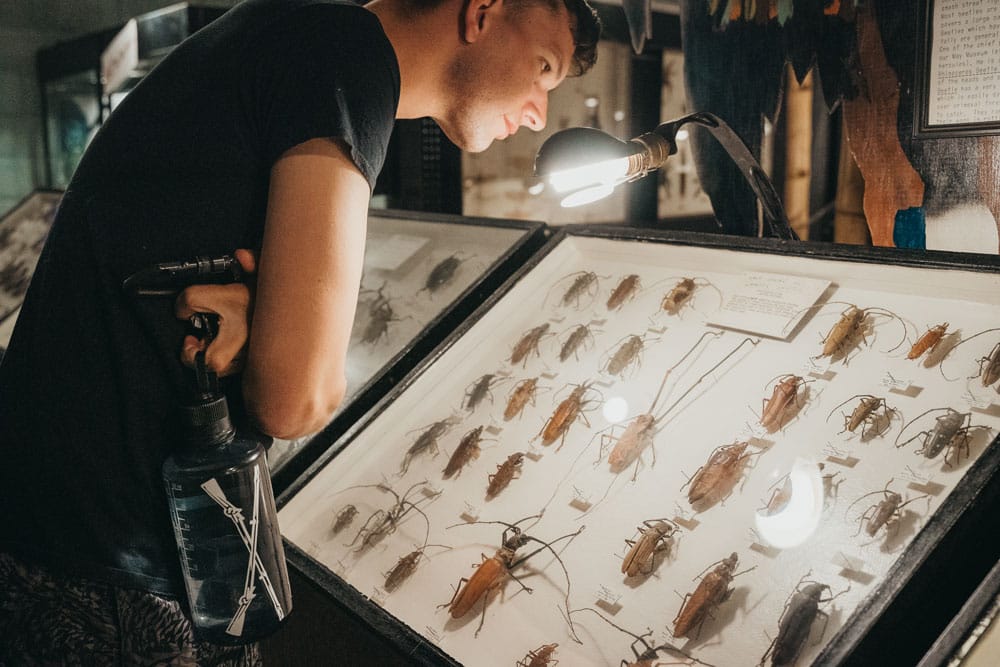 When we say "unique," we think the May Natural History Museum is about as different as it gets. You kind of get the idea when you're greeted at the entrance by an enormous Hercules beetle named Herkimer. Your suspicions that this isn't your average roadside stop are soon confirmed when you realize you are in an honest-to-goodness bug museum. The May Museum is home to one of the largest private insect collections on the planet. The late James May was a prolific collector who traveled the world to compile a collection of more than 7,000 insects and share them with the world. We're talking a walking stick the length of your forearm and spiders the size of your hand. They're all deceased, if you're worried about that kind of thing, safely contained beneath protective glass for your careful observation.
8. ProRodeo Hall of Fame and the Museum of the American Cowboy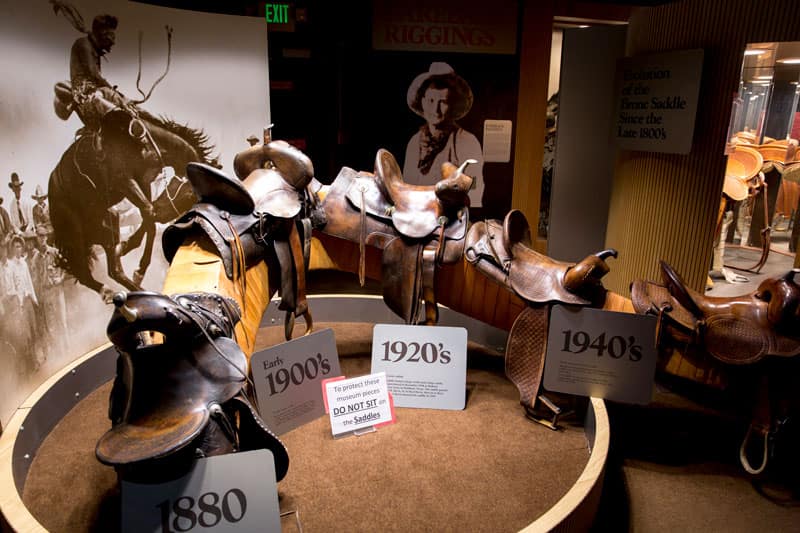 Who doesn't love the rodeo? Even if you've never been one for boots and buckles, there's no denying that rodeos are a one-of-a-kind experience that has a little something for everyone. The ProRodeo Hall of Fame and the Museum of the American Cowboy is a deep dive into all things cowboys, horses, bulls and thrills. You'll get to check out rodeo artifacts, learn all about the stars of this unconventional sport and lots of cowboy trivia. It's not just humans that are honored in this fascinating space. You'll learn about the legendary animals that are as much a part of rodeo and cowboy history as the cowboys themselves. Famous horses and wild bulls get their time to shine, as they should.
9. Space Foundation Discovery Center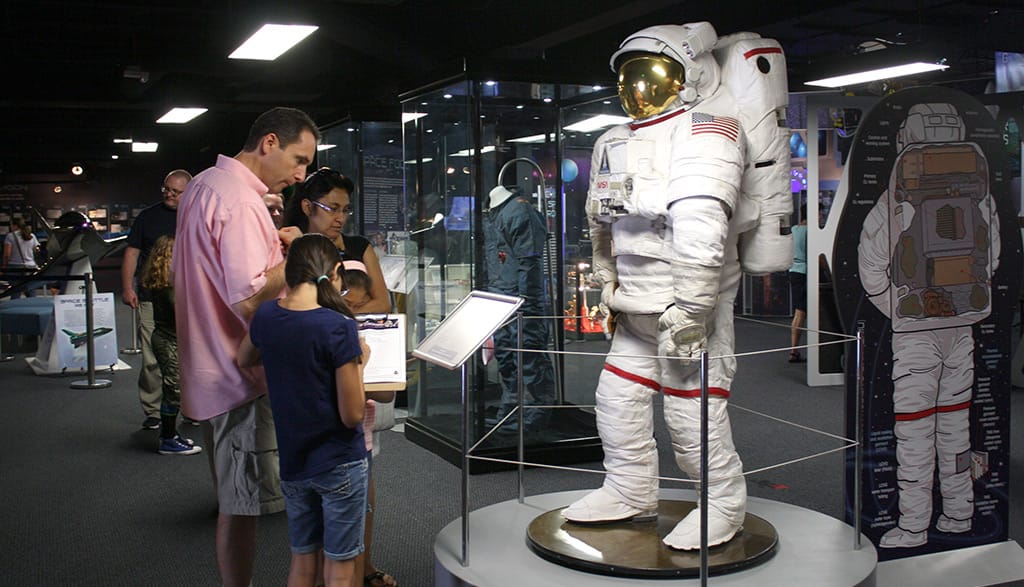 If you never went through a space phase as a child, don't worry. You still have time to become obsessed with the cosmos and our insignificant place within it. The Space Foundation Discovery Center will help you get in gear with a wide array of hands-on space displays, not to mention cool space artifacts like astronaut suits and robots. The museum hosts a variety of unique events for visitors, including days devoted to crafts and science education. You can learn a lot from their Science on a Sphere presentation or just drop in for a monthly star party. You'll be able to scan the skies with superior telescopes and help from knowledgeable astronomy folks. The museum is half-price on star party nights, just in case you need a little extra gravitational pull.
10. Western Museum of Mining & Industry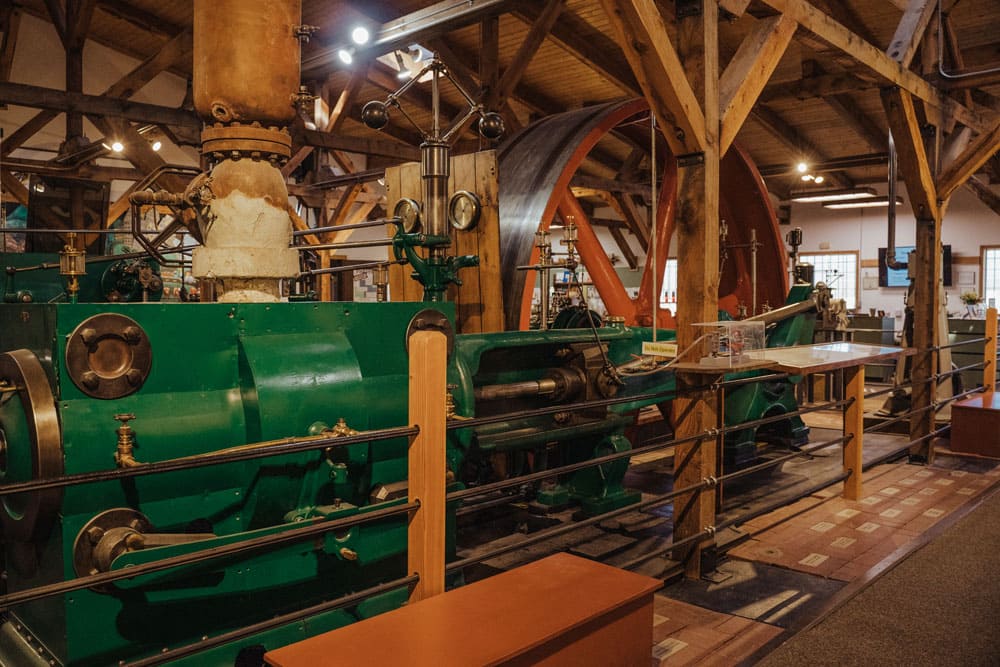 You would think that there are limited ways to make Colorado history unique, but every museum has its own twist. The Western Museum of Mining and Industry is home to an amazing amount of mining and mineral history. The grounds are filled with old mining equipment you can check out during your visit, some so pieces so enormous, you'll wonder how they ever managed to transport them to the museum. Inside, you can learn all about this influential industry and its historical impact on the development of Colorado as a state and the United States as well. Of course, no museum dedicated to mining would be complete without gold panning, so be sure to gather up a pan and give yourself a shot at finding your own bit of the magical element that drove so many to the west over a century ago.
These are just ten of the unique museums you'll find scattered about the Pikes Peak region. Pick your favorite — or try something entirely out of your comfort zone — and start exploring today!