4 DAYS OF ADVENTURE WITH YOUR FURRY FRIENDS
Start off by exploring nearby museums and shops around Manitou Springs.
Take the scenic drive up to Cripple Creek to see everything the little mining town has to offer.
It wouldn't be a trip to Colorado without a drive up America's Mountain.
Bring your pet down to Canon City to cross the famous Royal Gorge Bridge.
Begin your vacation with a chill day in Manitou Springs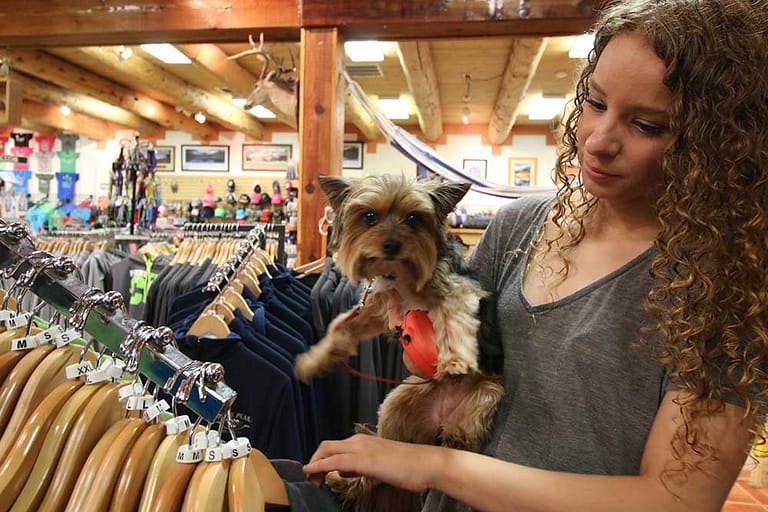 Grab Breakfast at the Garden of the Gods Trading Post
Start your day off nice and chill with a visit to the Garden of the gods Trading Post. There you can nab a coffee and a muffin, pick out a souvenir, and spend the morning relaxing on their comfy back-patio. Don't forget to grab a map on your way out so you can take an early morning drive/hike through the Garden of the Gods!
Check Out the Manitou Cliff Dwellings
To our most cherished and majestic visitors – there are many good smells, kind scritches and cool sandy spots for you to enjoy. We are also happy to welcome your humans as long as they are well behaved, leashed, and cleaned up after. They may enjoy learning about the Ancestral Puebloans in the dwellings and museum.
Sincerely,
Lola, Manager of Canine Relations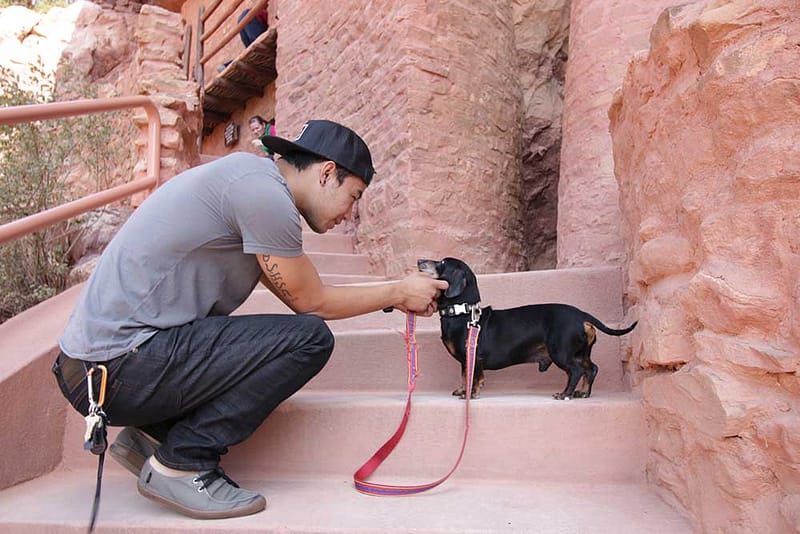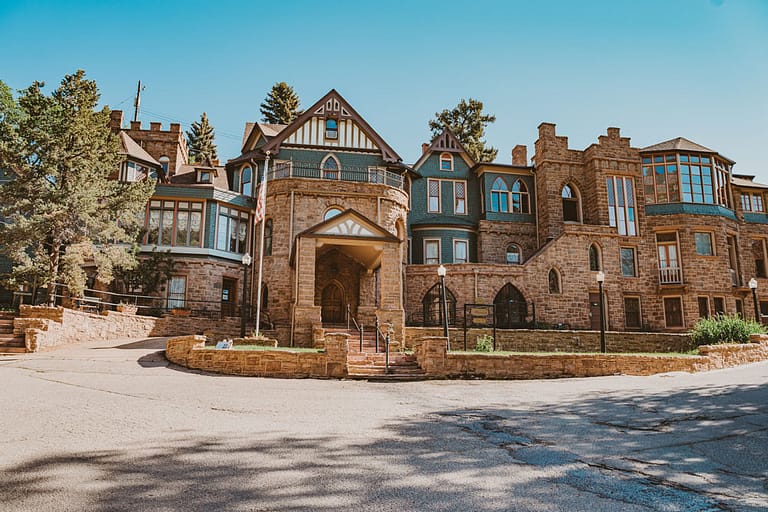 Head Down the Road to Miramont Castle
You wouldn't expect a fancy mansion like this to be dog friendly, but your well-behaved beast is welcome to tour this architectural marvel by your side. Keep your eye out for their own fluffy mascot who roams the grounds to greet all his esteemed guests and new best friends.
Grab a Bite to Eat in Manitou Springs
The City of Manitou Springs is super dog friendly with a number of patios, parks, and businesses that will welcome your furry friend. Be sure to check with each individual business to make sure your pet is allowed in. Fair warning – the Manitou locals love dogs too, so it might take you a little longer to get to your destination with all the attention your pup will be getting.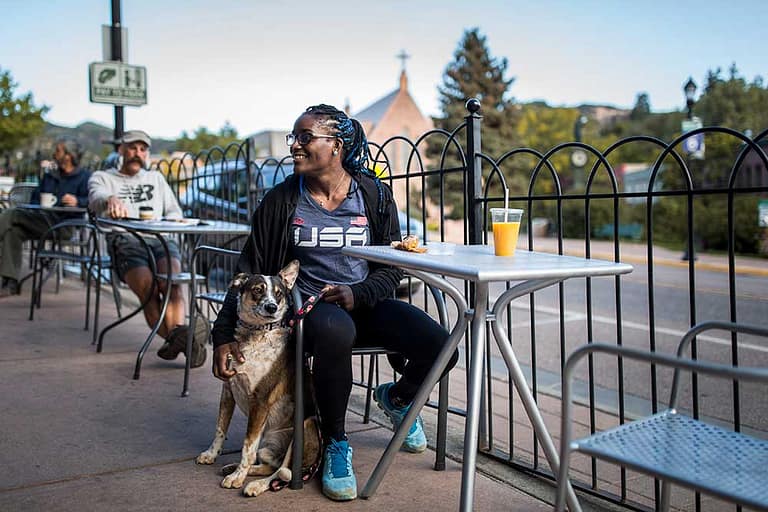 Great places to take a break, grab a bite, or extend your day.
Explore the historic mining town of Cripple Creek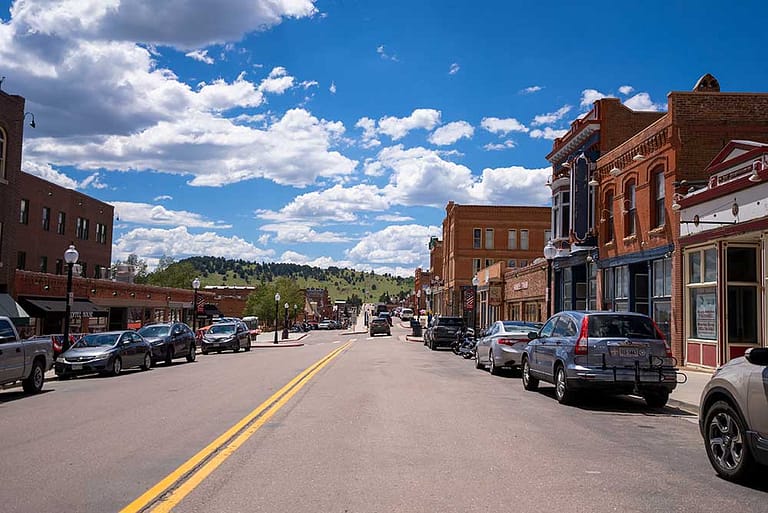 Walk, Shop, and Learn in Downtown Cripple Creek
The drive from Colorado Springs to Cripple Creek is one of our favorites. There are lots of places to stop and smell the smells or relieve some zoomies. Cripple Creek, like Manitou Springs, is very dog friendly, but it is up to each individual business whether they allow pets in their establishments, so double-check before bringing them inside. 
Enjoy the Scenery on the Narrow Gauge Railroad
While you're in Cripple Creek, be sure to check out the Narrow Gauge Railroad. This 100 year old steam engine heads back into the golden hills where historic mines sprinkle the landscape. While you enjoy the conductor's commentary, your dog will enjoy sticking his head out the biggest window ever!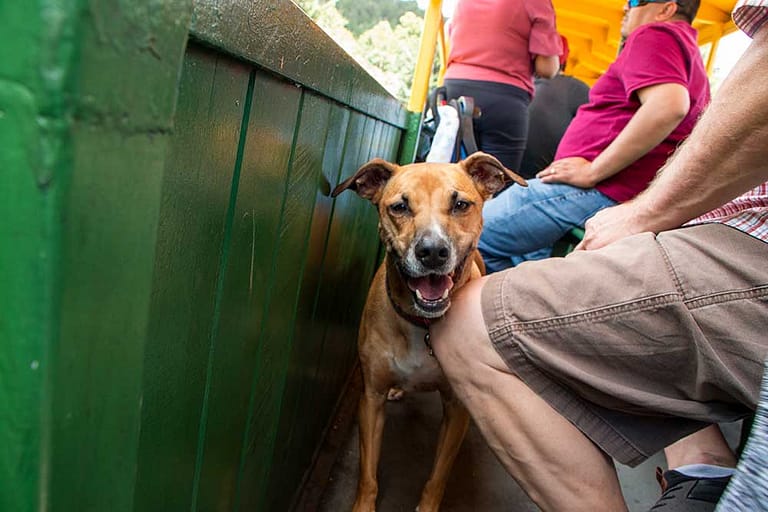 Great places to take a break, grab a bite, or extend your day.
Now for the moment you've all been waiting for...time to head up Pikes Peak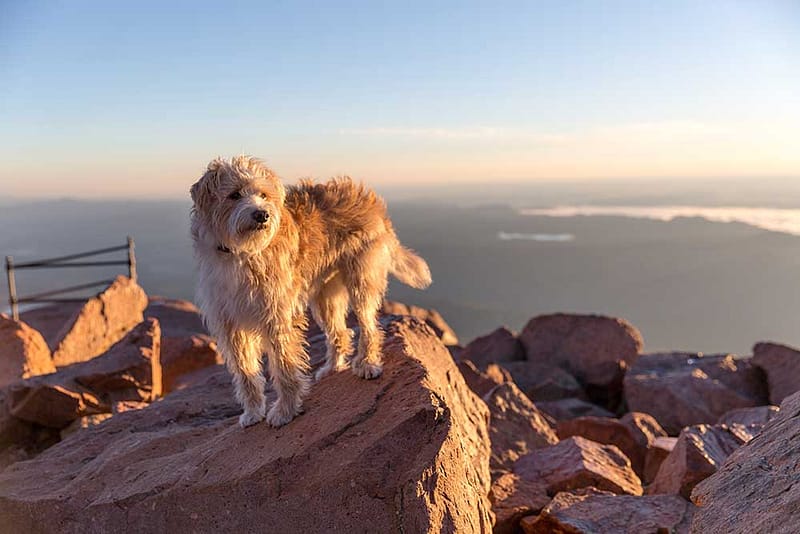 Experience Those Pikes Peak Views
Pikes Peak is a giant playground for humans and dogs alike. Although they don't allow pets in the gift shops or reservoirs, there are many miles of trails and outdoor goodness for you both. Make sure to bring along a portable water bowl for your dog since they can be affected by the elevation as well.
Venture back Down to Check Out Seven Falls
You may have found it difficult to catch your breath on Pikes Peak, but Seven Falls will take your breath away on a whole different level. The pristine canyon that leads to the falls has been called "the grandest mile of scenery in Colorado" for over 100 years. After your vigorous journey up Pikes Peak, the tranquility of Seven Falls is the perfect place to reset and restore. 
Please note that you and your companion will need to shuttle over in one of their complementary, dog-friendly shuttles from their parking lot.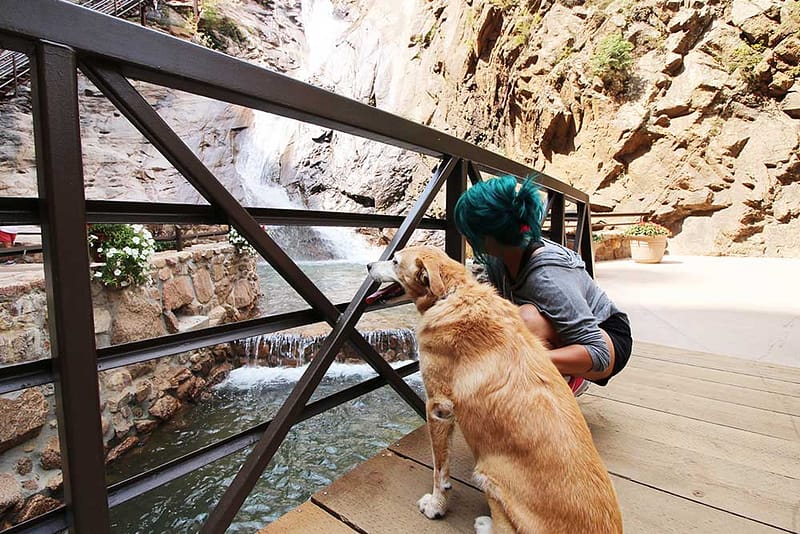 Great places to take a break, grab a bite, or extend your day.
You've seen the mountain, now check out the gorge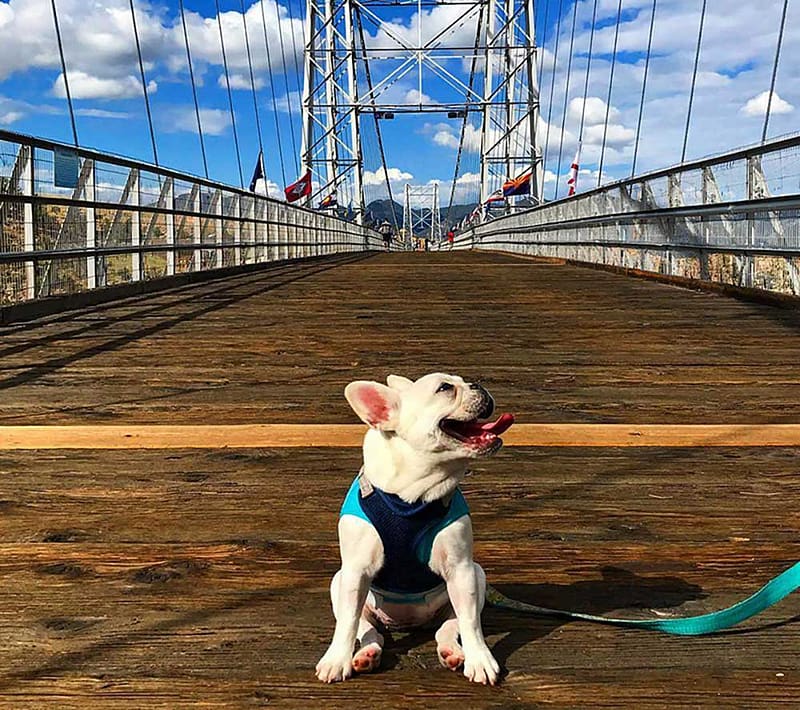 Cross the Royal Gorge Bridge
You've spent a few days in the cool mountains, now warm up in sunny Canon City. The Royal Gorge Bridge is the highest suspension bridge in the United States at 956ft above the Arkansas River. The park is so dog friendly, not only can Spot join you as you traverse the bridge, they are also welcome on the gondola. They even have free kennels to keep your best friend safe if you're brave enough to go on any of the rides.
Grab Dinner in Old Colorado City
After a fun day of bridge exploration, take the drive back to Old Colorado City to grab a bite to eat and do some last-minute souvenir shopping. There are even a couple shops that cater to your pooch's needs. Many restaurants in OCC have dog-friendly patios and there is even a park right in the middle of this historic district.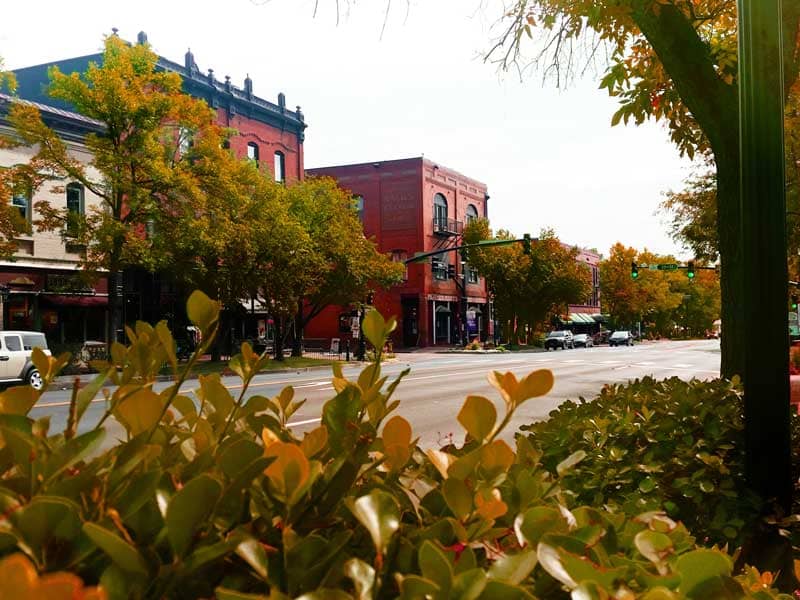 Great places to take a break, grab a bite, or extend your day.
Complete List of Dog-Friendly Attractions
For pet policies from all of our attractions, check out the complete list here:
More ways to enjoy your days
We've packed all 29 of our attractions into this 9 day itinerary so you can try a little bit of everything in the Pikes Peak Region.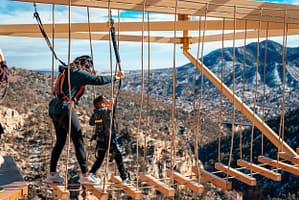 We've put together a 5-day family itinerary in Colorado Springs to help you and your crew enjoy your vacation in all its glory!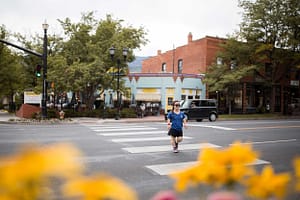 We're not trying to brag (yes we are), but this city is the absolute best place to be when Mother Nature dons her spring apparel — hello, we've even got "spring" in our name!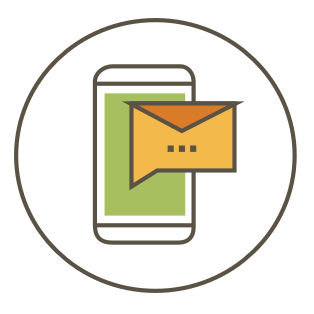 Share this itinerary with others