Beautiful Colors & Perfect Weather
The Joy is in the Journey
Is it the destination or the journey that's most important today?  We'll let you decide.
It's not just the aspen that earned us the nickname.
Pumpkins and Chunky Scarves
Farmer's markets, retail therapy and pumpkin patches await in the Pikes Peak Region!
The Joy is in the Journey
Is it the destination or the journey that's most important today?  We'll let you decide.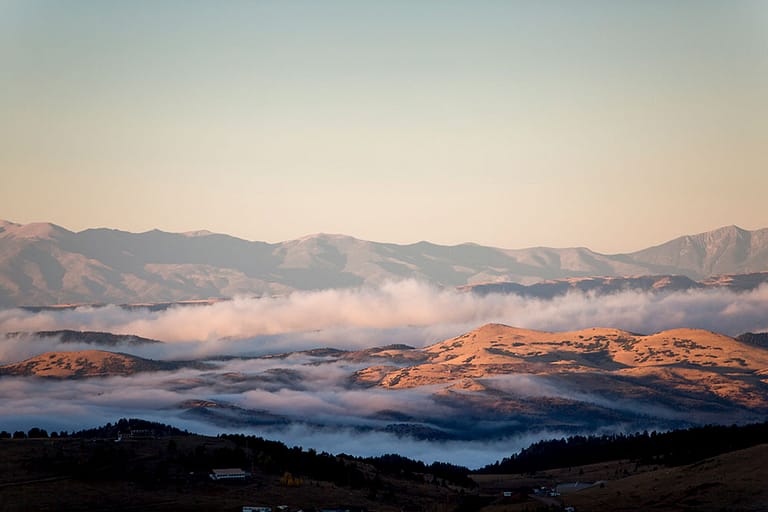 The drive from Colorado Springs to the town of Cripple Creek is one of the prettiest in the state anytime of year.  However, in the fall when the aspens change to a spectrum of golds, oranges and the occasional red, that drive is spectacular!  Once in town, there's tons of history, little shops, museums, and a herd of free-range donkeys to entertain.
100 Year-Old Narrow Gauge Railroad
The Cripple Creek & Victor Narrow Gauge RR is a great way to see the hills around Cripple Creek from May till October.  But when the aspens change, it is something extra special.  This 45 minute, in and back trip will take you past historic mines, beautiful scenery and is the perfect way to enjoy the crisp fall air.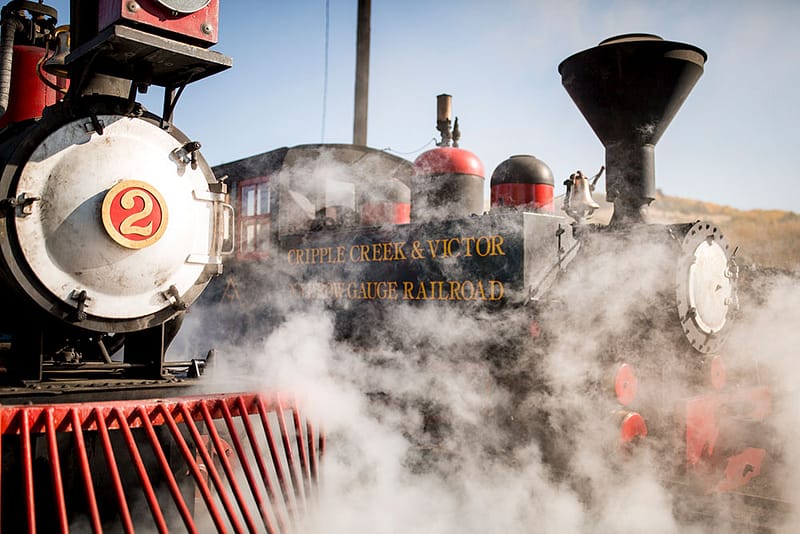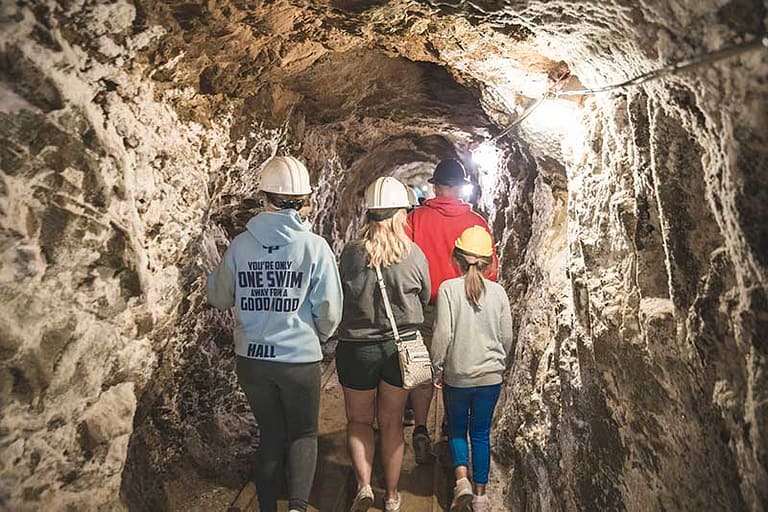 Mollie Kathleen Gold Mine
Travel 1,000 feet beneath the surface of the Cripple Creek hills for this adventure.  On this journey, you'll learn about the evolution of gold mining from the early days of candles and picks to modern-day technology.
It's not just the aspen that earned us the nickname.
Broadmoor's Manitou and Pikes Peak Cog Railway
You can't visit the Pikes Peak Region without taking a trip up our most notable landmark. And there are many ways to experience this magnificent mountain, but few as iconic as the Cog Railway.  You'll climb over 8,000 feet in elevation, pass through seven different life zones, past waterfalls, quaking aspens, frolicking big horn sheep, and over boulder fields to reach 14,115 feet in elevation.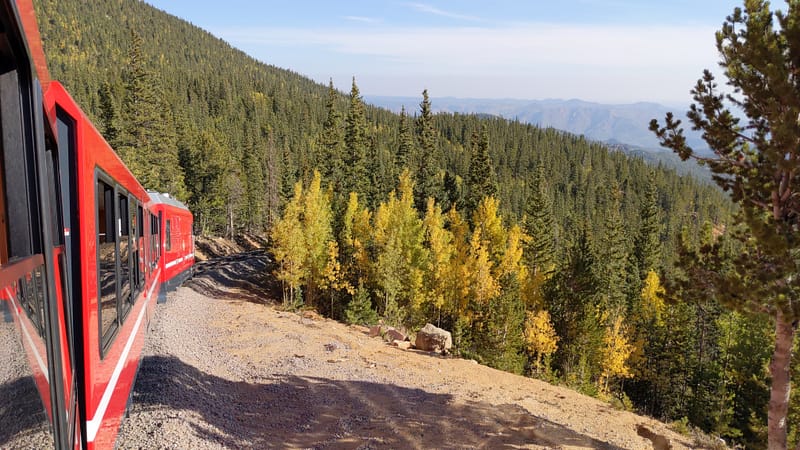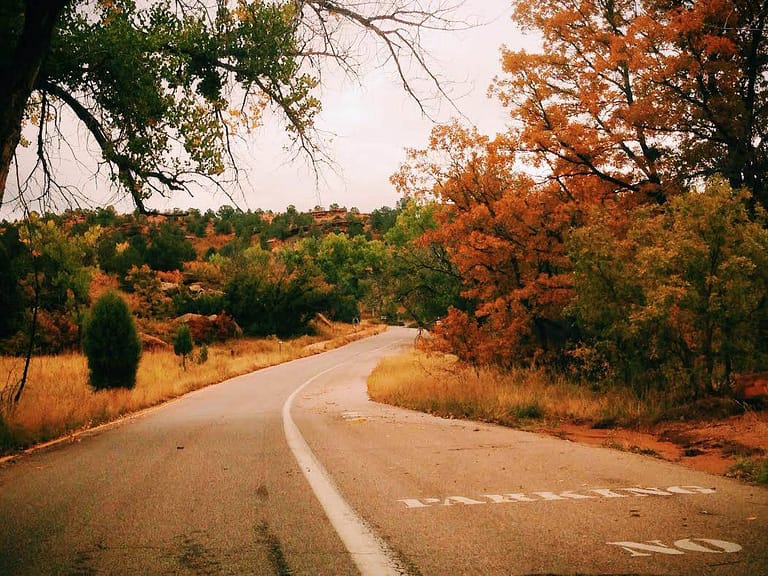 Take a Horseback Ride Through the Garden
You'll find no aspen at this elevation but you will find red sandstone rock formations, changing Gambel Oak and mountain mahogany and bright red trails.  Give yourself a chance to really soak in all these colors, by saddling up with Academy Riding Stables.  Choose from one or two hour tours and let the beauty of Garden of the Gods fill your senses.
Pumpkin Spice and Chunky Scarves at the Trading Post
At the southwest corner of Garden of the Gods, tucked amongst a stand of giant cottonwoods, is the oldest gallery and gift shop in Colorado.  The Garden of the Gods Trading Post may look unassuming from the parking lot, but behind those original front doors is a mecca of retail wonders.  With over 20,000 square feet, this local legacy stocks a vast array of souvenirs, gifts and local art, plus a cafe with a charming patio and coffee bar offering your favorite Starbucks drinks.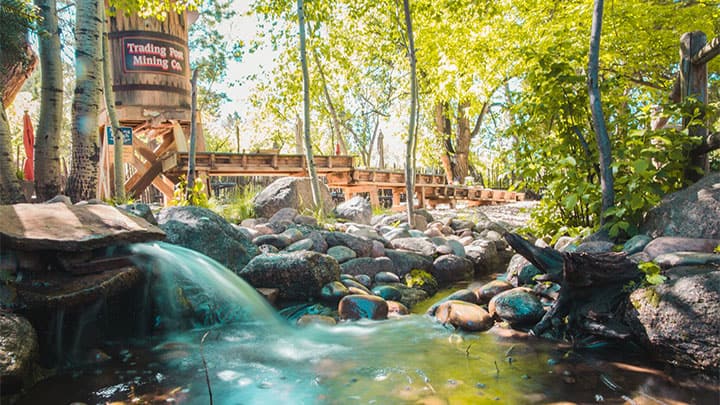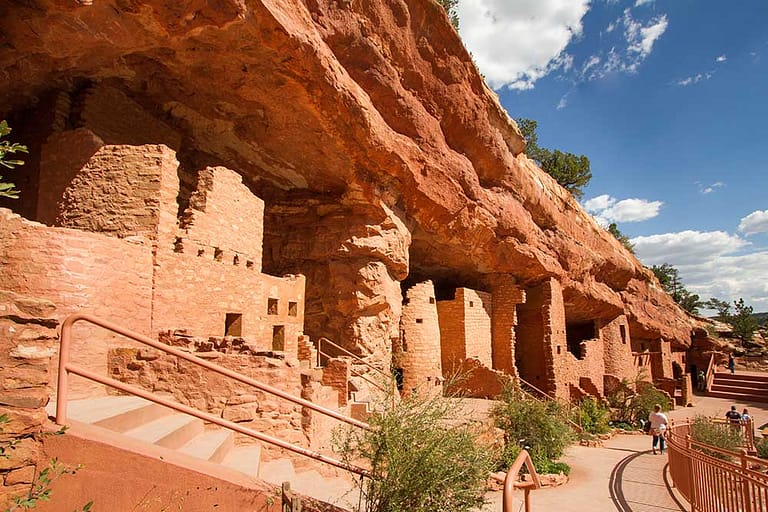 Hands on with History at the Manitou Cliff Dwellings
Manitou Cliff Dwellings were originally moved to the region from Southwest Colorado in the early 1900's in hopes of protecting them for future generations.  Because these are no longer an archeological site, you're able to get up close and personal.  Touch the walls, climb the ladders, even try your hand at grinding corn. Fun for all ages (and educational, just don't tell the kids they're learning something!)
Pumpkins and Chunky Scarves
Farmer's markets, retail therapy and pumpkin patches await in the Pikes Peak Region!
Old Colorado City, affectionately known at OCC by the locals, is a charming historic district on the westside of Colorado Springs.  The area is chockfull of great local restaurants, boutiques, galleries and fun festivities like the weekly farmers market.  Every Saturday during the growing season, Bancroft Park is lined with vendors sharing produce, honey, locally made-pastas, sauces and so much more.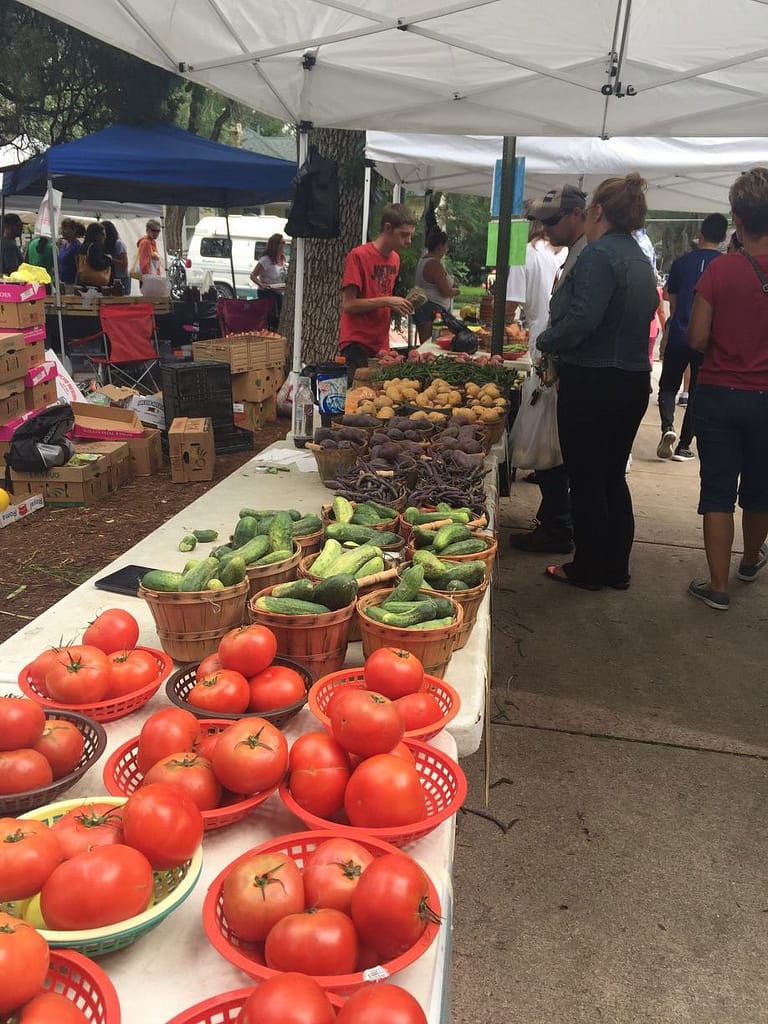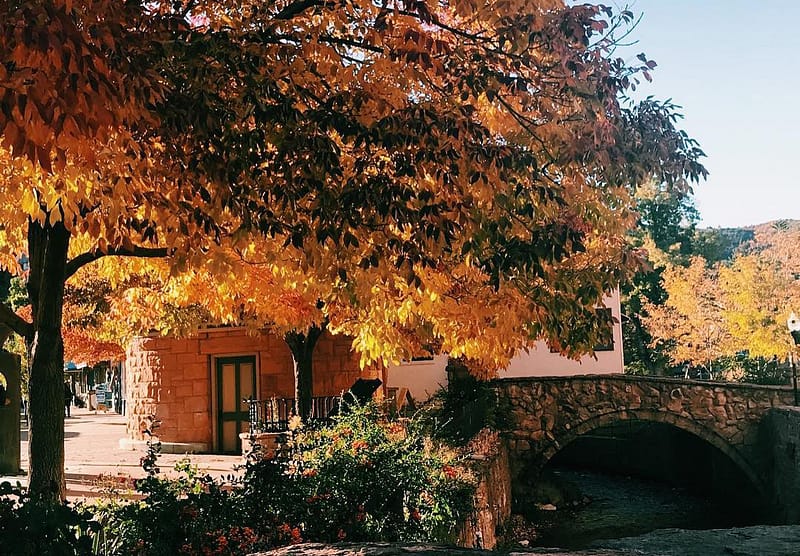 Historic Manitou Springs has so much going on, from one of the world's most well known (and tough!) hiking trails to the quirkiest local events. Peruse through great local shops, boutiques and galleries. Stay over at one of their historic bed and breakfasts. Or pop into the Penny Arcade for some good old fashioned skeeball. Whatever your adventure, Manitou Springs makes the perfect place to setup your home away from home. 
Ghost Town: Now With 30% More Ghosts!
Okay, we fibbed.  There aren't actually any ghosts at the Ghost Town Museum (or at least they never attend the meetings!) What they do have are the remnants and artifacts of the wild western frontier.  Leftovers of the little towns that freckled the Colorado landscape during the booms and busts of our gold rush days.  Saunter the wooden promenade, mosey through the swinging doors, and even try your hand at gold panning while the weather's nice. (Also a great indoor place if the weather's not-so-nice!)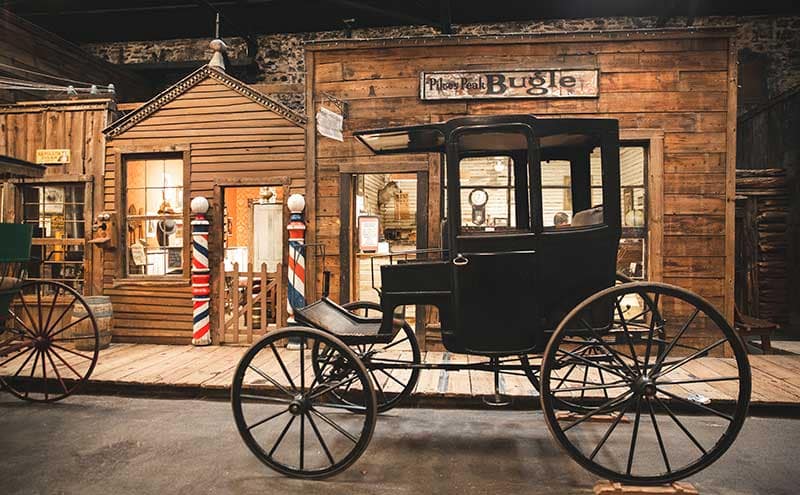 Pumpkins and Hay Rides at the Western Mining Museum
The Western Museum of Mining and Industry is one of those great hidden gems of Colorado Springs many locals have yet to discover.  Located on the 27 acre historic Reynolds Ranch, the museum is ripe for fun fall activities (pun totally intended!)  WMMI kicks off October with the Harvest Festival full of food trucks, vendors and spooky stories.  But the fun continues all month with hayrides, gem panning and an apple cider press.  Rumor has it they even have a pumpkin-launching catapult, but we think you better find out for yourself!
More ways to enjoy your days
We've packed all 29 of our attractions into this 9 day itinerary so you can try a little bit of everything in the Pikes Peak Region.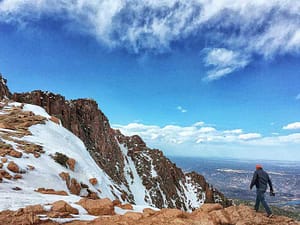 Summer is beautiful in Colorado, but winter can be downright magical. This itinerary takes you to all the best natural landmarks we have to offer in the Pikes Peak Wonders Region!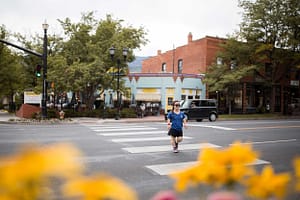 We're not trying to brag (yes we are), but this city is the absolute best place to be when Mother Nature dons her spring apparel — hello, we've even got "spring" in our name!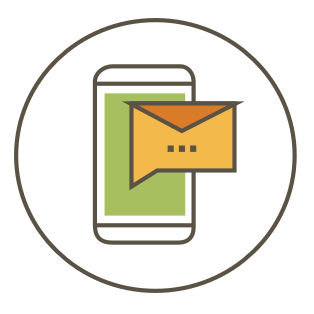 Share this itinerary with others