Colorado Springs Attractions that Require Reservations 
And a few that recommend them… 
COVD-19 restrictions are constantly changing, so it's helpful to know which attractions in the Pikes Peak region are still requiring advance reservations for their guests to attend. While the need for reservations has made spontaneous visits to a few Pikes Peak region attractions a little more difficult, there are numerous benefits to the requirement. First, you're guaranteed admission when you show up and you get to pick your time to visit. If you're someone who loathes waiting in line when you know you could be having fun, this is definitely a trend for you. Second, staggered entry means smaller crowds. That's not just great for social distancing, it's also great for making sure you get to enjoy all the special features of each attraction without as much of a wait. Last, you can plan better when you know for sure when you'll get into the venue. That means you can fit more into your agenda and that's never a bad thing. So, who's taking reservations for your next Colorado adventure? Let's take a look.
Act Fast for Cheyenne Mountain Zoo Tickets
The Cheyenne Mountain Zoo releases new tickets every two weeks and you'll want to make reservations pretty early for the attraction's most popular days. Currently, the zoo is releasing tickets for June-August with fall tickets released after June 8. Once you're in the zoo, you're free to stay as long as you like, so you don't have to worry about being rushed. Your ticket time is the earliest you can access the zoo and you have 30 minutes to enter once your ticket time begins. Everyone, even littles under 2, needs a ticket to enter, so keep that in mind when making your purchase. The Mountaineer Sky Ride is open and the zoo offers frequent pop-up experiences in addition to all their amazing animals and fun activities. There's a reason this Colorado Springs favorite is in such high demand, so be sure to secure your tickets the second you have an inkling you want to visit. 
Get Down Underground at Cave of the Winds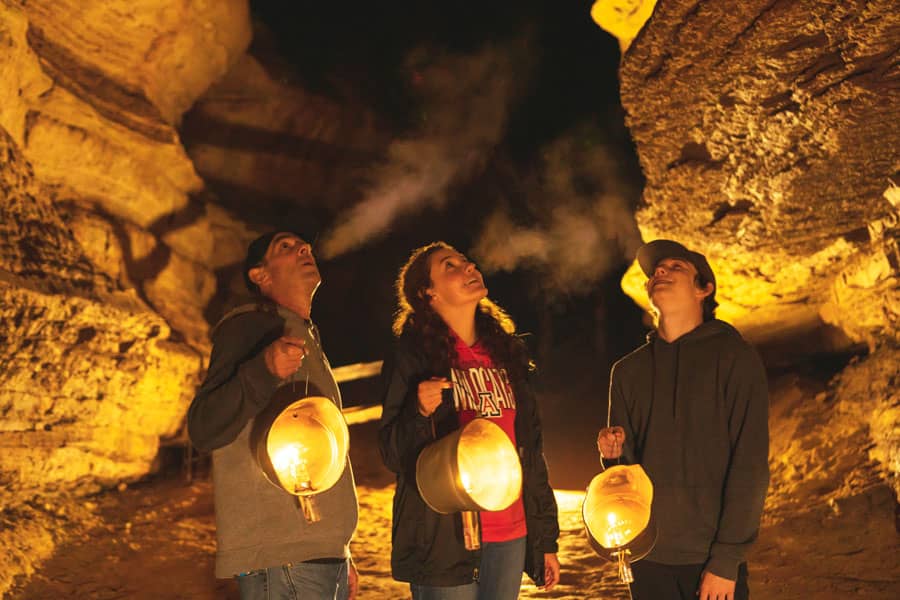 Like the Cheyenne Mountain Zoo, Cave of the Winds Mountain Park is one of those famous and frequently visited attractions that books fast all summer long, particularly on hot days when everyone is trying to escape that Rocky Mountain sunshine. When you reserve your tickets for the cave tour, be sure to check out other Cave of the Winds experiences like the Terror-Dactyl, zipline and the Pioneer Package, which lets you get more fun for your day — and your dollar. 
All Aboard the Newly Reopened Pikes Peak Cog Railway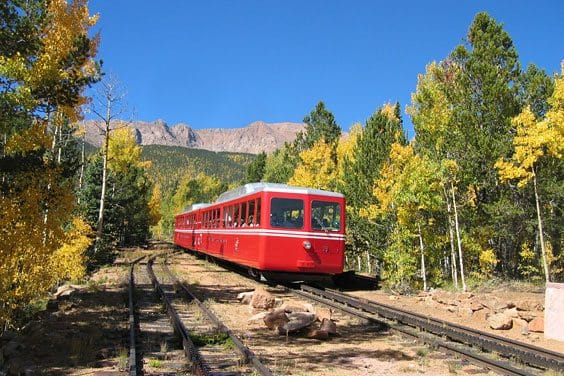 The Broadmoor Manitou and Pikes Peak Cog Railway is back open, welcoming riders to its one-of-a-kind train rides to the summit of Pikes Peak-America's Mountain. Tickets are sold in advance and it's a good idea to buy yours early to ensure you get your perfect date and time. You'll disembark from the renovated Cog Railway Depot and cruise to the brand-new Summit House in a cozy and comfortable (and also brand-new) train car. The views are phenomenal, and you'll learn a lot about the Pikes Peak region as you travel. At the summit, pick up some hot and fresh donuts at the Summit House (opening June 30) and snap an obscene amount of photos so you can remember the awe of a 5-state-wide view. 
Reserve Your Ride to the Summit on the Pikes Peak Tour by Gray Line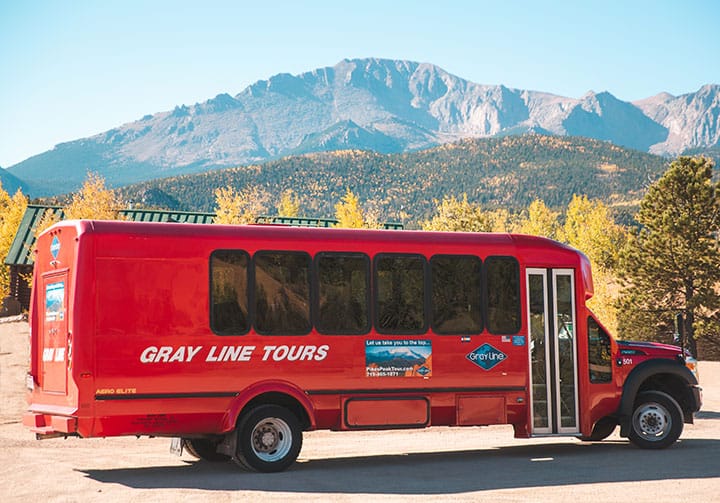 With tours allowed to operate safely once more — and the completion of the Pikes Peak Summit House, Gray Line is once again transporting visitors to the summit via the Pikes Peak Highway. Tickets must be purchased in advance for this epic ride in a climate-controlled coach steered by professional drives dedicated to ensuring you arrive safely while still having fun. Driving up the Pikes Peak Highway is fun for passengers, but the driver has to focus on the road — especially those tight switchbacks at the top. Gray Line's tour makes it easy for everyone to have a blast as you cruise through multiple life zones to the summit with a stop for photos and exploration on the way. 
Pikes Peak Region Attractions that Recommend Reservations
Not every attraction in the Pikes Peak region is requiring reservations to visit in order to comply with COVID-19 mandates, but there are a few in the area that we highly recommend you purchase tickets in advance — even when there's not a global pandemic. You can apply this rule to the ones listed above, too, should their policies change. 
Academy Riding Stables
There are only so many horses to go around and Academy Riding Stables' close proximity to the world-famous Garden of the Gods means they get a lot of visitors hoping to take an impromptu horseback ride through the garden. They're the only horseback riding outfitter allowed access to the trails, adding another layer of high demand. Book in advance to ensure every member of your group can enjoy the ride. 
Echo Canyon River Expeditions
White water rafting and family floats are enormously popular in southern Colorado and the Pikes Peak region. Echo Canyon has some of the most exciting and diverse rafting options around and their guides are known for their knowledge, safety and humor. While you can certainly try to pop in for a last-minute ride, purchasing a ticket gets you the exact water adventure you want for you and your crew.
Adventures Out West Tours 
Adventures Out West offers a variety of fun experiences that often feel like bespoke adventures due to their small group sizes. However, those smaller groups mean that it's important you take advantage of their advance ticket options. You can explore some of the Pikes Peak region's most-loved areas via custom, open-air Jeeps, zipline off cliffs and from natural terrain through the stunning Gregory Gulch, take a hot air balloon ride, a mountain bike ride and so much more. 
Flying W Ranch
The Flying W Ranch is a timeless Colorado Springs tradition and their famous chuckwagon suppers fill up fast all summer long. The gates open at 5 p.m. for guests to mosey around until dinner is served up at 6:30 p.m. The food is tasty, and the biscuits are a fan favorite for all who attend. Dinner is followed by a Western stage show with the famous Flying W Wranglers. Think music, comedy and a whole lot of cowboy banter all under the wide-open Rocky Mountain skies. 
Broadmoor Outfitters
If you're looking for something incredibly unique for your next Colorado Springs adventure, Broadmoor Outfitters is ready to rock your world. The personalized nature of this popular outfitter's offerings mean that reserving well in advance is a good idea. Have you always wanted to try your hand at falconry? What about fly fishing? Broadmoor Outfitters provides you with equipment and instruction to help maximize your fun. They've also got other cool options like biking, rock climbing and scavenger hunts, if you like wild fun with a little less wildlife.